No Comments
Book Showcase | Modern British Beer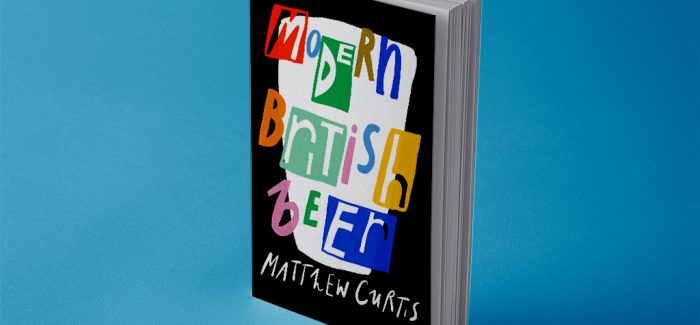 Most craft beer enthusiasts in the U.S. respected and enjoyed English beer a generation ago. The American craft beer revolution itself was in many ways based on traditional British beer styles. As the scene created its own identity, and a younger generation came aboard, the British presence took a back seat. This was coincidentally during a lull for beer in England. A lot has changed since then, and it's time to revisit this nation that is so integral to beer.
In his new book, Modern British Beer, author Matthew Curtis says just a couple of decades ago "beer in the United Kingdom – specifically real ale – was not even close to the idea of being cool." While beer was still important, the number of breweries had dwindled and the industry had become stagnant. There has been an explosion of activity since then, and this book vividly captures a perspective of this era.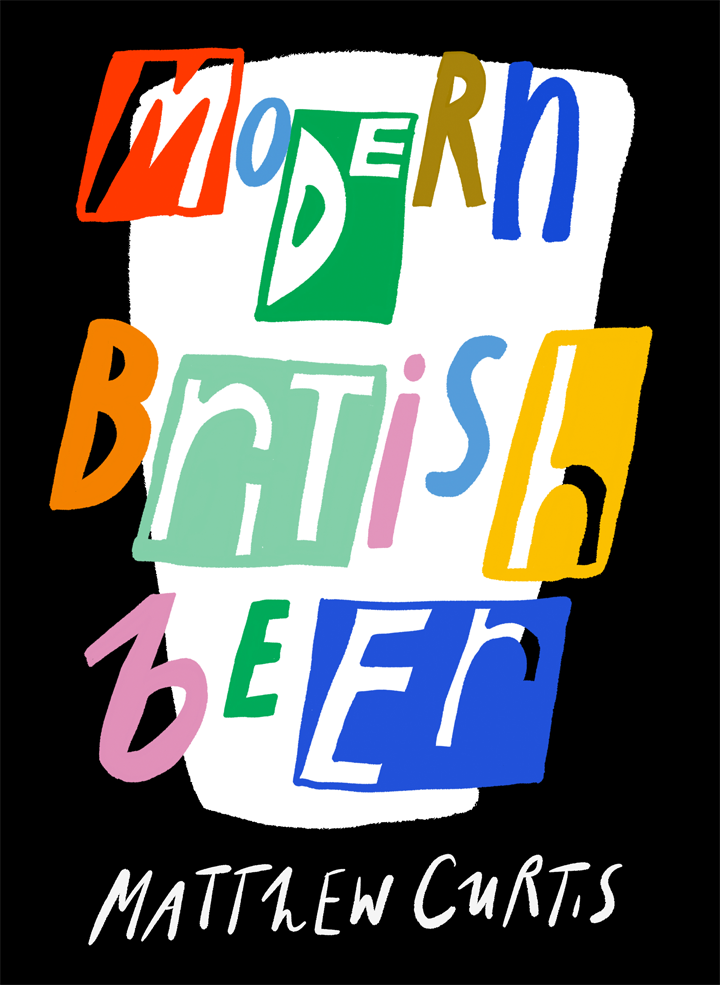 Curtis starts with an introductory essay laying out his thesis. From there, he tells the story using regional geography, starting in the north. Each chapter is a snapshot of a beer. And it is a story, not a guidebook. Still, it's likely to generate some wanderlust. The Bermondsey Beer Mile? I'm in. The order of the curated list of breweries from beginning to end is very intentional.
For example, the need to start in Scotland is largely due to BrewDog's undeniable influence, which has greatly impacted modern British beer. But perhaps because of their checkered past (and present), they don't get the honor of being the first highlighted brewery in the book. That honor goes to Fyne Ales and their Citra hopped Blonde Ale called Jarl.
This is not to say that there weren't influential breweries before BrewDog. Thornbridge and its incredibly influential Jaipur IPA, as well as Marble, Dark Star, and Harviestoun are all noted for their contributions to the modern beer scene.
You will not find breweries like Fuller's, Young's or Samuel Smith's discussed in the book (the latter two aren't even mentioned). Perhaps as an explanation for these omissions, Curtis explains his idea of modern brewing is unified by "a return to the notion of community; brewing for the sustainment and enjoyment of those closest to you, just as the pre-industrial brewsters had done, long before the brewing of beer became more focused on financial gain than what was actually being brewed." Further, the book intentionally includes independent breweries only.
Of course, you will find plenty of IPA and its variants. Unity Brewing has put its spin on the style, and reflects its location in Southampton, calling their beer Collision a "South Coast IPA." The beer is described as a mix of East and West Coast IPAs, with spelt in the grain bill.
Beers like Vortex from Lines Brew Co demonstrate our deep cross Atlantic bond. The brewery notes its use of a "Vermont" yeast strain. This is a reference to the famous Conan yeast strain used by the Alchemist for its Heady Topper. Conan is a strain that is English in origin.
One of the best modern stories connecting the U.S. and the U.K. is that of Harviestoun and their wood-aged Stout, Ola Dubh 12. Given American craft beer drinkers' desire for these types of beers, it shouldn't be surprising that this is one of the few beers in the book that's available in the U.S.
There are even beers like Coniston's Bluebird Bitter that seem incredibly traditional, but still speak to modernity through their attitude. Coniston is content to keep things simple and on their terms. It's something that's in greater alignment with their modern-day peers than the behemoths of yesterday.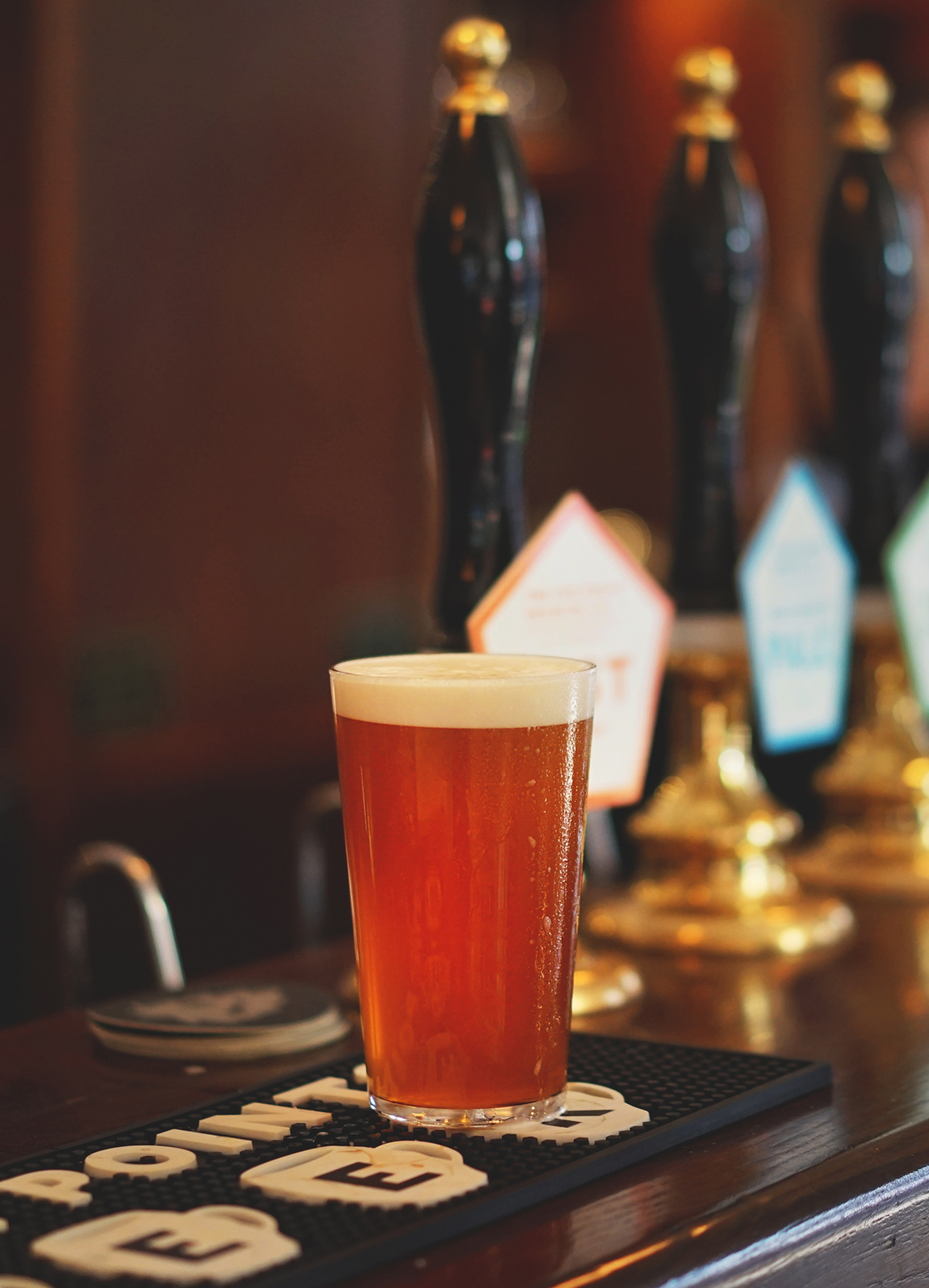 Boxcar Brewery, known for its contemporary style hoppy ales, has had success connecting a younger generation to Dark Mild with fashionable packaging, and by using kegs instead of casks.
Yet not all new breweries are avoiding cask ale. It's something Curtis calls their "greatest beer tradition," and one that should not be left in the past. He adds, "It is only when British beer culture fully embraces its history that it can truly become modern." Greg Hobbs of Five Points Brewing supports this saying, "Well-made and properly cared for cask beer is the epitome of modern British beer."
Some might suspect an influence on this narrative by the book's publisher, the Campaign for Real Ale (CAMRA), but Curtis has genuinely shown an adoration for traditional ales in recent years. He even assuredly notes that you will not be able to match the experience of a properly served pint of cask ale in a traditional pub anywhere else but England. It's not a challenge. It's an invitation.
Real ale still faces significant challenges, but it's comforting to see a wealth of examples highlighted throughout the book. And cask ale does not mean traditional styles. Some brewers seem more than happy to put their hazy, hoppy IPAs on cask, among other styles. But these are not like the high alcohol IPAs in America. Instead, many in England continue to appreciate low-ABV, sessionable beer.
Classic ingredients like Maris Otter and East Kent Goldings (EKG) are still around, and in the case of The Cheshire Brewhouse, the heritage barley Chevalier is being used for its Imperial Porter called Gibraltar Porter. The Ramsgate Brewery celebrates EKG with its Pale Ale Gadds' No. 3.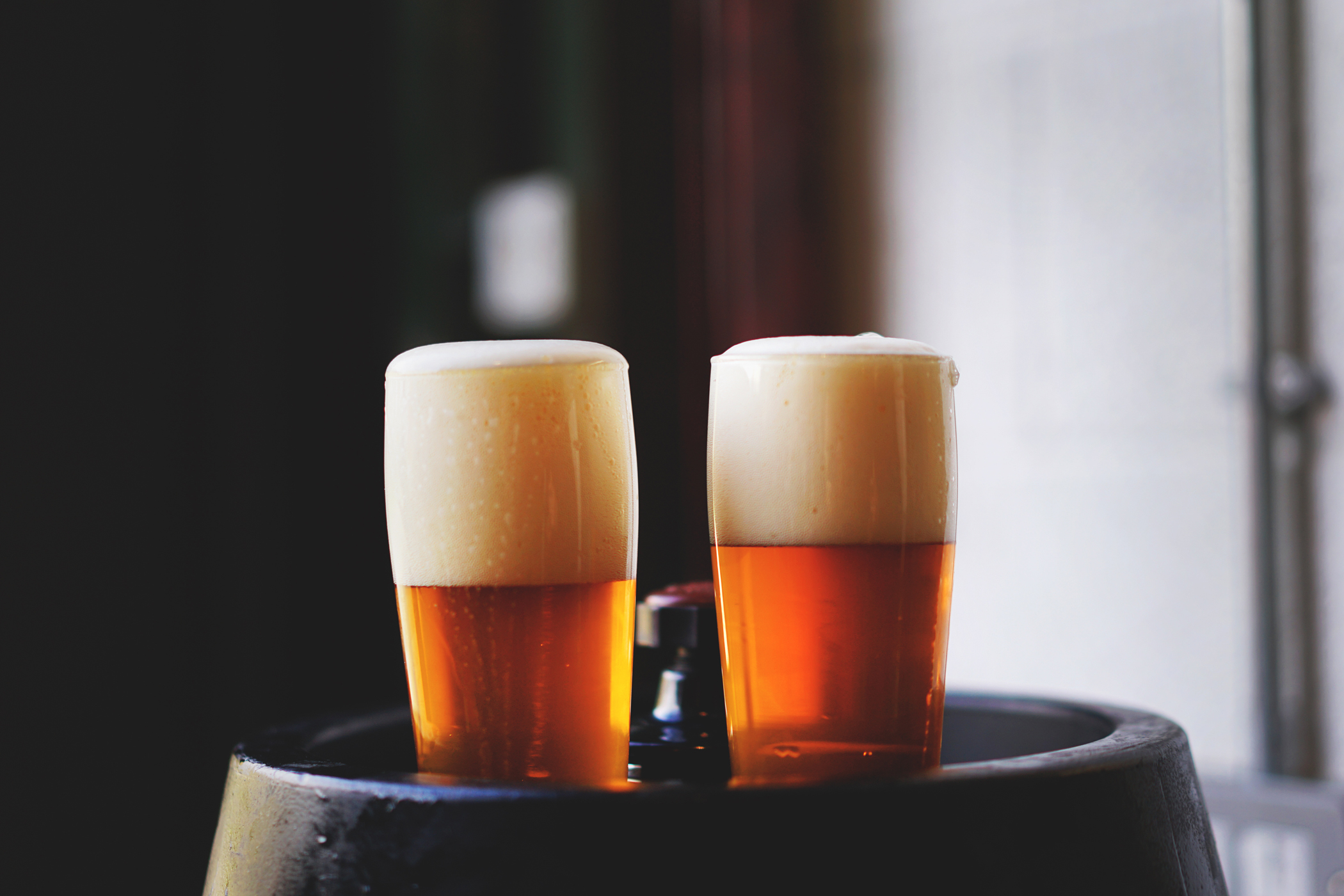 Similar to the U.S., many U.K. craft breweries are now embracing lager. The lager focused Utopian Brewing strives for sustainability, producing their beers entirely with English ingredients. With its Keller Lager, Braybrooke Beer Co finds it has applied very English traditions to lager, creating something modern. Donzoko speaks to those obsessed with slow and Mlíko pours with their beer Big Foam. It's a nod to a local custom called "banked beer". Curtis describes it as having an "almost comical amount of foam."
One could quibble that some of the beers are not necessary to tell the story, but there's no denying that every one supports Curtis' thesis. And even if you disagree with his thesis, the book will still be enjoyable and informative. It's actually a very important piece of work for anyone with an interest in beer. Something we need, and something that should become required reading for those learning about beer (e.g. Cicerones). This shouldn't suggest that the book is heavy. It's a pleasure to read, and it's supplemented by stunning photography, almost entirely provided by the author (including the photos in this post).
Curtis' inclusive tone throughout the book makes one feel that if you disagree with his conclusion, where he ends on a particular beer, you can go back and pick any other example in the book to be the conclusion for you, and he would be ok with that.
This is a book that will help Americans acknowledge similarities in our beer cultures (e.g. our love of hoppy beer and our lack of appreciation for Brown Ales) and learn from our differences. Those not paying attention to the British beer scene should take note (reading this book will certainly help) and seek some out whenever possible. Better yet, when you can, travel there and experience it for yourself. It's clearly worthwhile.
Modern British Beer is available August 12. CAMRA is only selling the book domestically. To order in the U.S., try these retailers: Waterstones, Blackwells and Book Depository. The book ultimately will be available on Amazon as well.
All images courtesy of Matthew Curtis (photography) and CAMRA (book cover image design by Tida Bradshaw). 
---