No Comments
Sierra Nevada Brewing Co. | Colonel E.H. Taylor Bourbon Barrel Aged Bigfoot Barleywine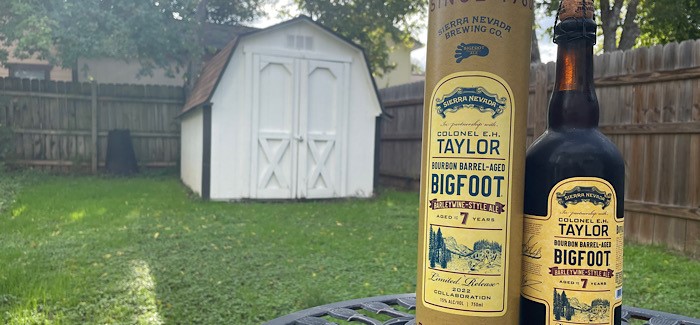 As we officially enter Big Beer season, craft beer giants Sierra Nevada Brewing Co. has brought out the biggest of big beer guns to welcome winter in. The Colonel E.H. Taylor Bourbon Barrel Aged Bigfoot Barleywine is a masterful creation, prepared with delicacy and dedication, and bringing together two of the most respected alcohol brands in the U.S.
A seven-year labor of love, this special project between Sierra Nevada and Buffalo Trace has produced the first E. H. Taylor nationwide beer collaboration and Sierra Nevada's strongest beer to date, weighing in at a mighty 15% ABV. First released in 1983, Bigfoot was the second major modern American Barleywine to hit the market, after Anchor Brewing's Old Foghorn, and it's bold assertive Pacific Northwest hops and smooth full-bodied caramel-malt warmth have ensured that it remains an annual favorite among strong beer lovers. While there have been previous barrel-aged Bigfoot releases, including one of Sierra Nevada's high-profile Trip To The Woods series, the Colonel E.H. Taylor is breaking ground at new levels of fancy, having been created through a refined blending process, much like a whiskey itself.
The Sierra Nevada barrel-aged program team, headed up by Nick Ison, selected a mix of Bigfoot vintages aging in bourbon barrels, some as old as seven years, which were then blended and poured into E.H. Taylor barrels and left to sit for an additional year, imbibing the essence of the Buffalo Trace brand's bourbon which is aged in 19th century warehouses that were built by its namesake, the 'founding father of the bourbon industry'.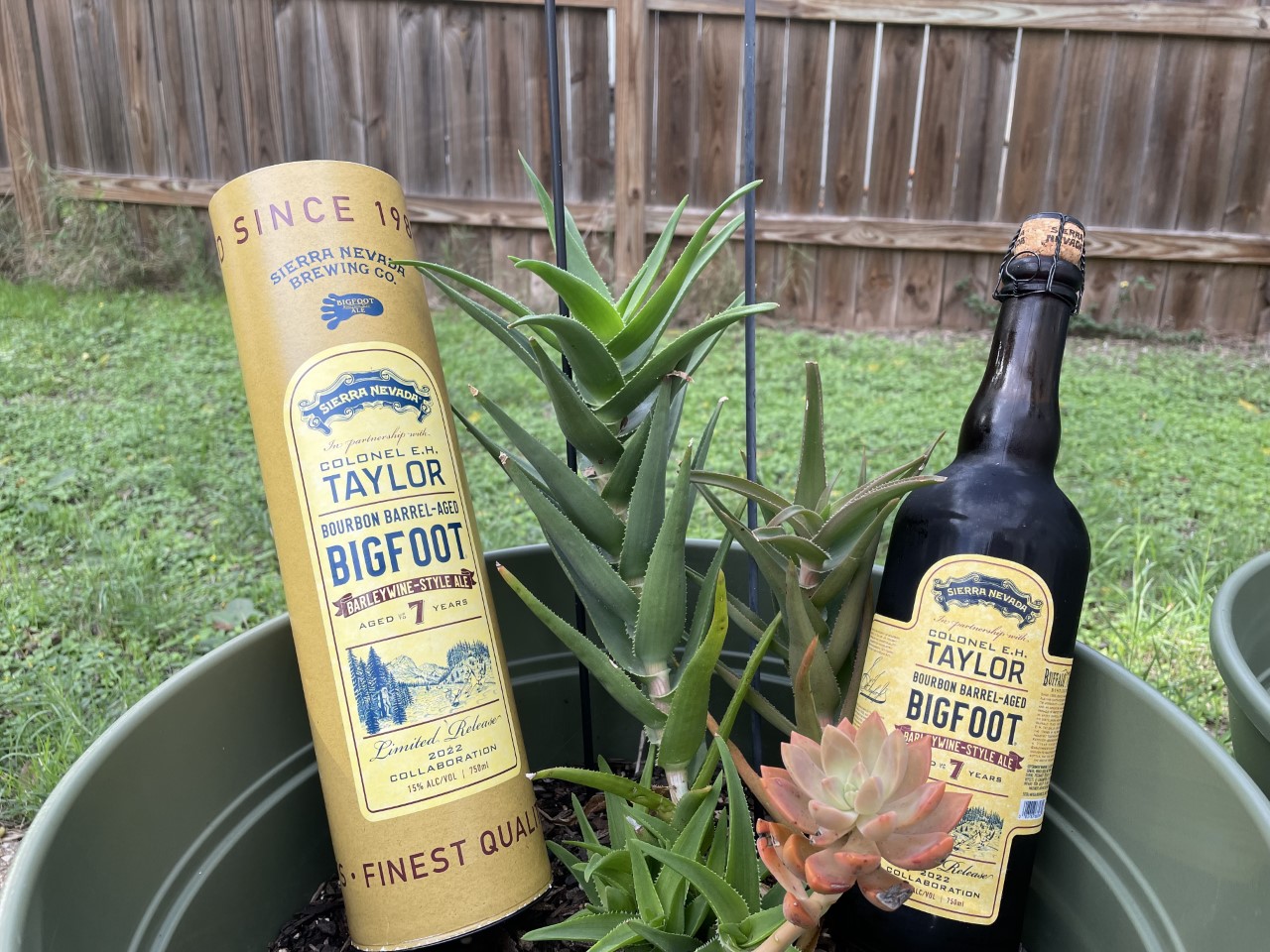 While beer blending as a practice has strong historic roots in Belgian Gueuze, which is made by combining one, two and three year old Lambics, it is less common in the preparation of American styles like Barleywine, making this a particularly special drinking experience. "If it's not the best barrel-aged beer we've ever made, it's the most unique," says Nick Ison. "The time in the barrels has changed the beer and made it so complex," adds Sierra Nevada Product Manager Terence Sullivan. "We love collaborations. But something of this magnitude—some of the finest beer and some of the finest bourbon in the world—it's really something special."
Special does just about begin to cover it. The beer oozes rich dried-fruity Christmas cake with gooey viscous caramel-butterscotch and aroma of apricot and fig, with hints of hazelnut and sweet spice and subtle rounded oak. Its smooth velvety body belies not a hint of its 15% ABV at all, offering everything that's best about beer, wine and whiskey all in one. The beer slips down through your throat warming it all the way to your heart so you clutch it in semi-disbelief at the pure joy it's creating. The classy vintage-style packaging acts as the icing on the cake of this exceptional drinking experience, combining the two brand's fonts and logos with a 19th century simplicity.
If we look to Sierra Nevada as industry standard-bearers, the creation of this gigantic, complex and highly sophisticated beer will hopefully herald a new trend in beer blending of heavier styles, opening the door for blended stouts and porters, experimenting with different barrel-aging finishes and creating layered flavor profiles with unique characteristics. Get your mitts on this beer if you're able to – it's already sold out online but you might get lucky at your local beer store.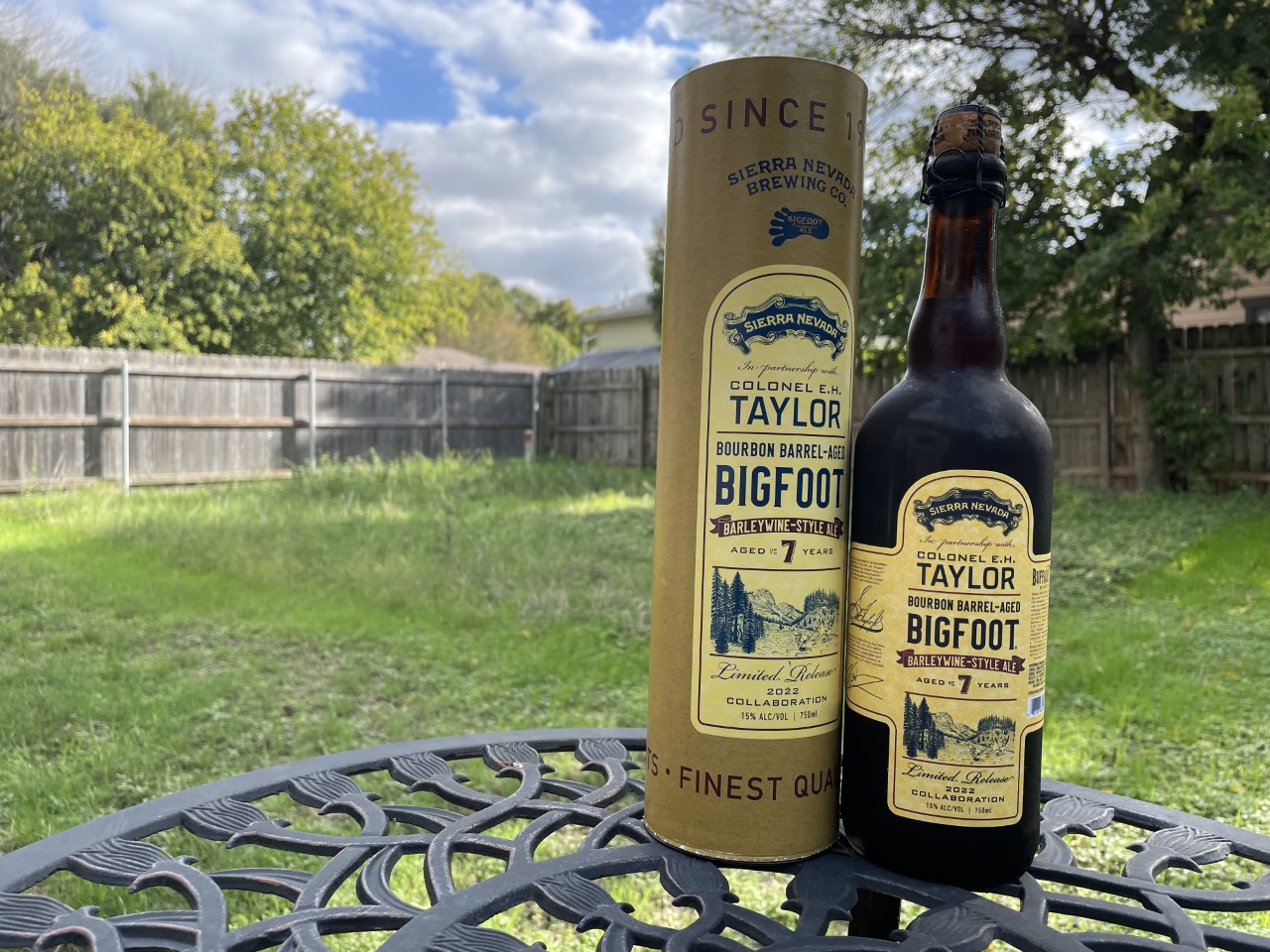 ---