No Comments
Craft Beer News | Rhinegeist Expands to Massachusetts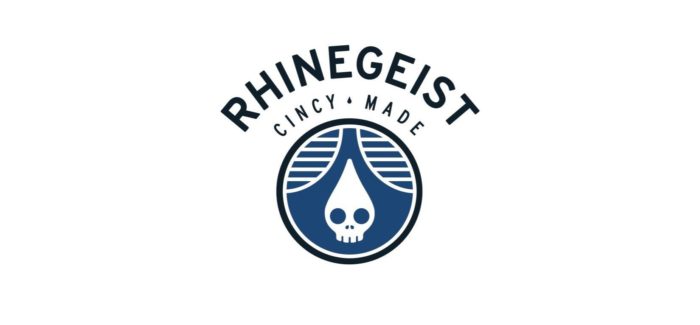 Cincinnati's Rhinegeist is headed for Massachusetts.
The "Ghost of the Rhine" brewery that breathed life into the old Cincinnati brewing district resides in the old Moerlein bottling plant (1895) – a facility so large it hosts motorcycle shows, dances, concerts, and wiffle ball tournaments. But, even that expansive space wasn't large enough to contain Rhinegeist. The brewery needed to expand, and Massachusetts is where it is landing.
Rhinegeist has been selling some of its ciders in the Boston area, but this much bigger move towards releasing beer will kick off September 27th – 29th. For now, they will largely sell cans and drafts of a few selections, such as Truth IPA and Cougar Blonde, as well as a few seasonals and special, limited draft offerings. But, once the dust settles, the portfolio might expand.
The move to Boston is yet another achievement for a brewery that's barely three years old, yet it owns numerous awards (including at GABF), it was included in the New Belgium Fat Tire and Friends 25th Anniversary CollaBEERation, and its Truth IPA was recognized as one of the top 100 beers in the world by Men's Journal.
Bryant Goulding, Rhinegeist co-founder, graciously took the time to answer some questions for PorchDrinking.com about the move to Boston and the rapid success realized by Rhinegeist.
For the bulk of your first three years, Rhinegeist largely self-distributed. How did you develop a relationship with the Massachusetts Beverage Alliance? 
We continue to self distribute in Cincinnati and Ohio, though have built wholesaler relationships as we've grown across Ohio and Kentucky. I've known Brian Murphy at Massachusetts Beverage Alliance since the early days. It's one of the more unique (and we're finding effective) approaches to building craft awareness across a network of wholesalers. I met Murph at CBC many years ago when I was at Dogfish Head and we've stayed in touch over the years since. Keith O'Hara and I worked together at Dogfish Head, so it made it easy to work together to get beer out and tease the market a bit surrounding our participation in ACBF (Beer Advocate's Spring Festival) and we saw their model as an asset where we've got a craft focused team and the agility to hand sell craft but paired with the muscle of the MillerCoors network across the state. We watched them building a strong reputation with accounts and started to talk more seriously about what a cider launch would look like… then beer. We knew we needed a strong wholesaler partner who would help us both tell our story and focus on the right accounts to build the brand but ultimately would be able to penetrate as we build brand momentum.
How did it come to be that Boston and Massachusetts would serve as your first big expansion away from your local region?
Why Massachusetts as our first big "away market"? I grew up in New England (CT) and have some good friends and family in Massachusetts and because of that we've participated in ACBF that the BeerAdvocate team puts on in Boston in each of the years since we opened (until it changed to the Microbrew festival last year and we outgrew it) and we've gotten a strong and positive response.
Greater Boston and the state of Massachusetts is one of the most competitive craft beer markets in the country and we wanted to sell our beer in a tough market and learn early in our trajectory how hard it can be to sell beer where no one is familiar with the brand. Launching beer in a tough market like Massachusetts is going to test our ability to tell our story and position ourselves as a compelling brand in a market that has many delicious local options (I'm a huge fan of Nightshift, Castle Island, Trillium, Hill Farmstead and The Alchemist). If we can succeed in Boston, then we're confident in our ability to turn people on in other markets.
Is this a sign of things to come? Will Rhinegeist be looking to expand to more places throughout the nation?
Boston is unique because it's far away and makes no traditional strategic sense besides being a great and tough beer market where I grew up. We will be expanding over the next few years, but in a way that we believe is methodical and steady. We like to get a feel for a market on the scale that people live that market, which takes time, so we have a slow and steady expansion strategy that allows for strong relationships with the right wholesaler as well as a business plan that breaks a city down into neighborhoods and accounts and allows for enough time to get out there and tell our story with sampling and understanding what makes each market/neighborhood unique, what are the cultural drivers and finding Rhinegeist's fit in that complex market mix.
In the last year, you've celebrated an anniversary, been part of the Fat Tire & Friends, and now expanded to Boston. Are things going faster than you could have ever envisioned when you first opened your doors? This must be very gratifying.
Yes, exceedingly gratifying! We expected much less out of our local market when we first put pencil to a business plan in 2012 and we've learned that there is significant excitement out there for innovation in beer and the resurrection of the brewing industry in Cincinnati. It's an exciting place to live and work and watch the city evolve all around us. Our growth has happened more rapidly than we first envisioned, but there is a certain innate momentum that a business operates at and we've found our rhythm. We have an amazing impassioned and hard working team and we look for challenges, tackle problems and keep culture and the well-being of our employees (and beer) at the forefront of our planning.
The most gratifying piece of what Rhinegeist has become is the hive that is all of our employees and how often they step up to tackle the world and how much they seem to be enjoying it.
Halloween may be a time for ghosts, but for Boston, the ghosts arriving this ghoulish season are not only friendly, they are bringing beer. Now that's a treat!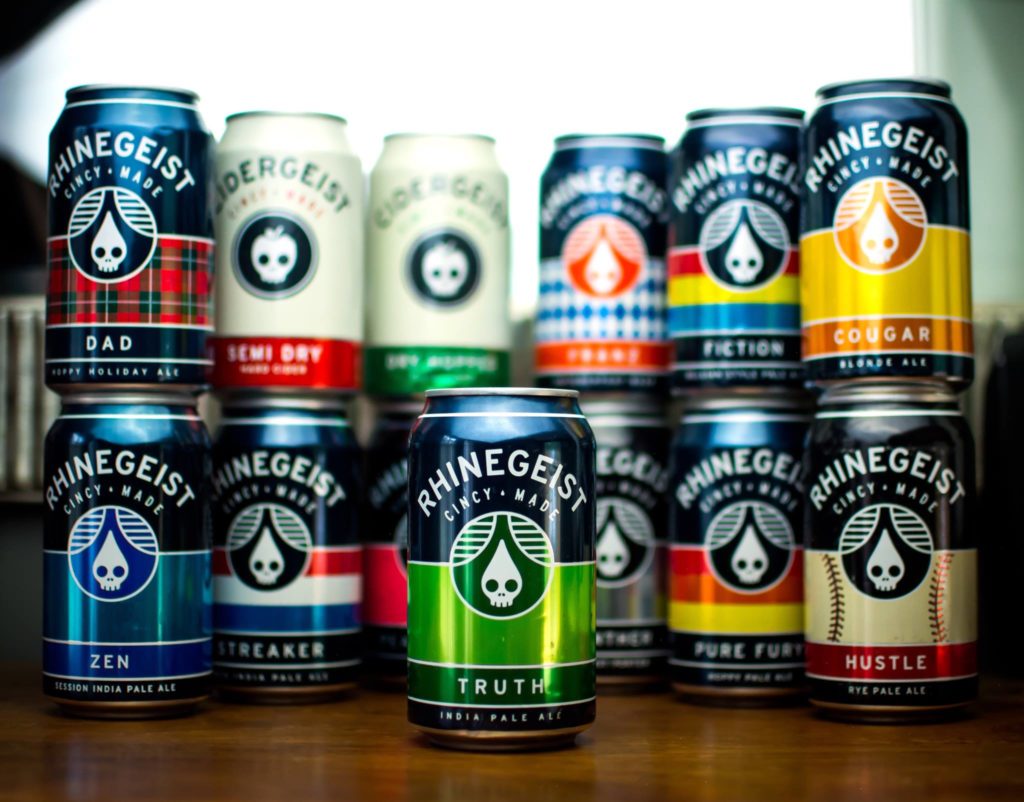 ---