No Comments
Amalgam Brewing Primed to Become Colorado's Next Elite Sour & Wild Producer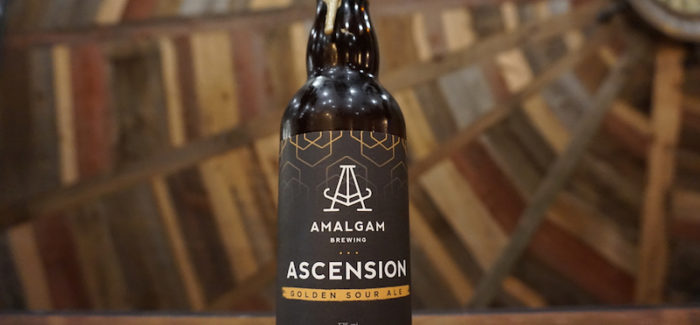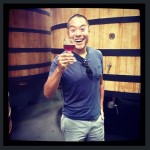 Colorado's next elite level sour / wild beer producer doesn't have a physical taproom, nor does it actually have its own production facility, in fact it hasn't actually released its first beer to the public… at least not yet. Despite its unconventional start, Amalgam Brewing, which has been quietly taking root for the past three years, will officially launch this weekend with the release of Ascension, a golden sour ale aged in a combination of neutral oak and chardonnay barrels.
To declare Amalgam the state's next premiere sour / wild producer may feel a bit hyperbolic. In fact, drawing that level of comparisons could be akin to how sports analysts often proclaim high school basketball prodigies as the next Jordan, Kobe or Lebron.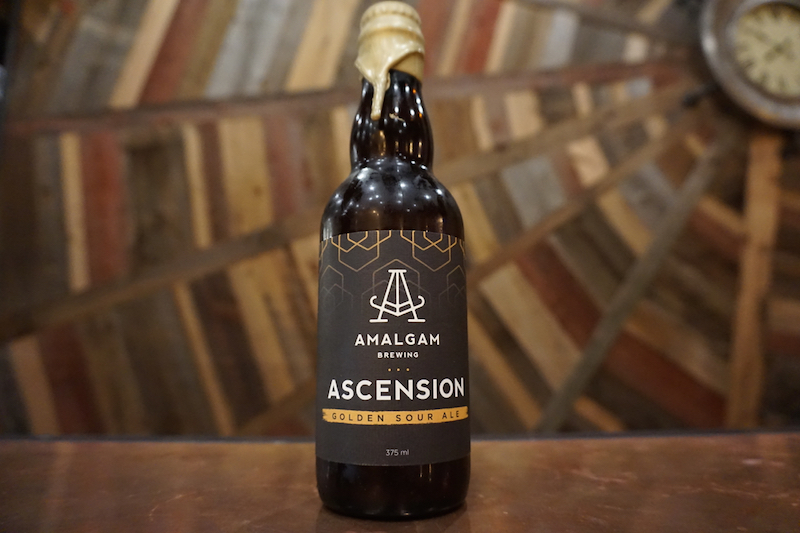 Colorado has already ensconced itself as one of the nation's preeminent producers of American sour and wild beers. The Centennial state is lead by pioneers such as New Belgium, with the introduction of La Folie in 1997, Avery Brewing, who started their sour program in 2004, as well as Crooked Stave, with Chad Yakobson's dissertation and formative research on Brettanomyces. Colorado's sour and wild program has continued to thrive in more recent years with prolific newcomers that include AC Golden, TRVE Brewing, Black Project Spontaneous and Wild Ales, Paradox Beer Company, and even its newest class which includes the likes of Casey Brewing & Blending, WeldWerks Brewing and Cellar West. However, after attending last week's preview of Amalgam's upcoming releases, which took place at Goed Zuur in Five Points, it's clear that Phillip Joyce and Eric Schmidt's side project is primed to join the ranks of industry titans.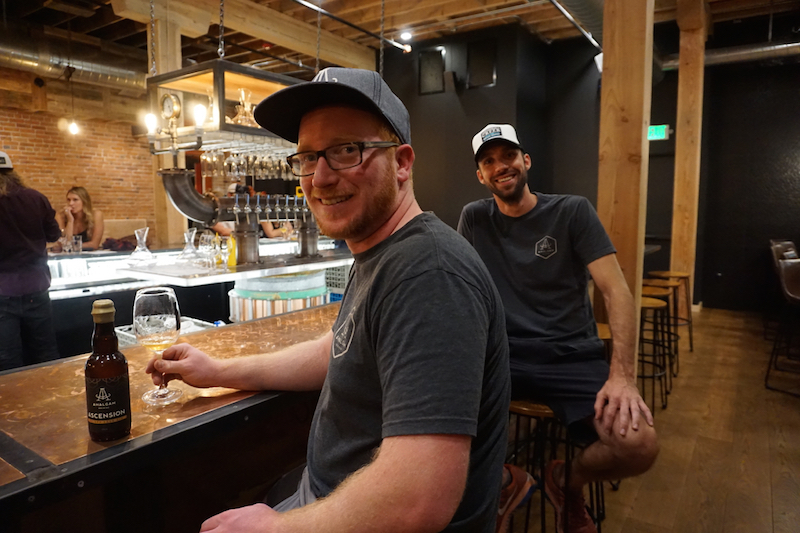 While it's not uncommon for breweries to contract brew their beer at other production facilities, it is practically unheard of to hold an alternating proprietorship agreement at the same address as where a brewery holds its production license. Joyce, who co-founded Amalgam Brewing with Schmidt, has been leasing space and sharing production time with his full-time employer, Niwot's Powder Keg Brewing. "The licensing authorities had never seen anything like our situation before, so it took a bit longer for us to explain our situation," noted Joyce.
At the nexus of Amalgam's identity and beer is what Schmidt describes as a "Commitment to Culture". Not only is this a reference to the unique approach toward bringing people together for gypsy bottle releases at retail accounts, but it's also a play on the unifying house sour culture, that will remain present throughout all of their beers.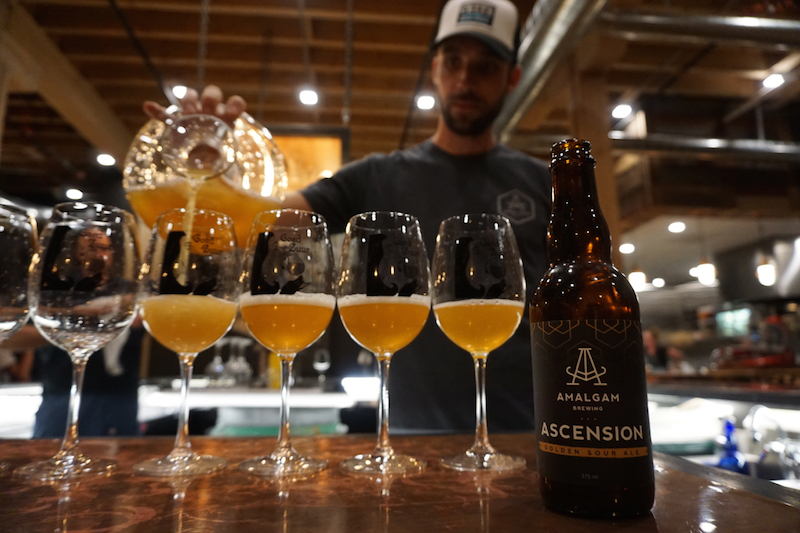 Ascension, the inaugural offering from Amalgam, showcases their house culture front and center, built around notes of stone fruit, a tempered lemon tartness and a slightly chalky minerality. The oak-aged golden sour will debut tomorrow Saturday, September 9 with an 11am release of only 650 bottles in the 375ml format at Small Batch Liquors, located on Tennyson Street. Ascension features a tremendous display of balanced, nuanced flavors with an initial blast of tartness, followed by subtle vanilla and green apple notes on the finish.
During last Wednesday's Amalgam preview at Goed Zuur, we also received a glimpse into future offerings. Composition, a blend 70% barrel-fermented saison featuring saccharomyces and brettanomyces, finished with 30% golden sour, features a delicately nuanced slightly acidic initial burst, which yields to a chardonnay forward finish. We were also treated to a dry-hopped version of Composition featuring citra and mosaic hops which added a just a slightly musty citrus undertone to the original offering.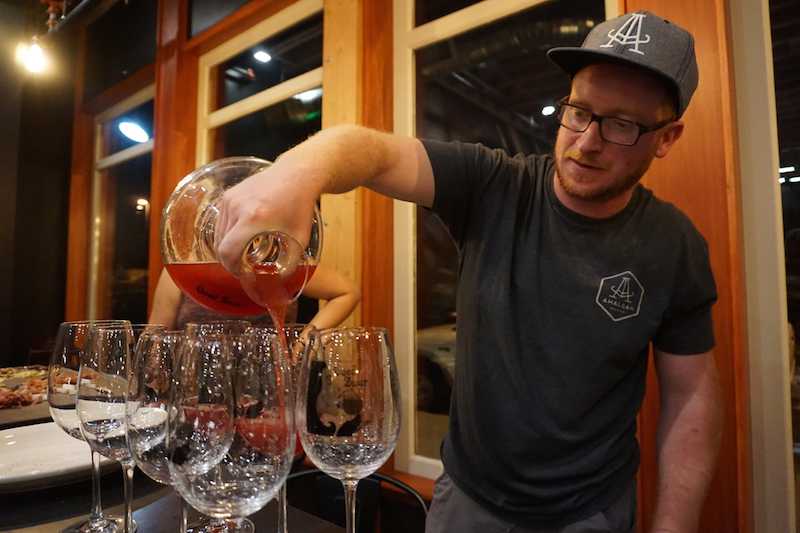 To end the evening, attendees were treated to a preview of Amalgam's first entry in their upcoming Handpicked series, which will feature a heavily fruited solerra-style Golden Sour base with Danube cherries procured from Colorado's Western Slope. The series will display a rotation of hand-picked whole Colorado fruit, personally foraged by Joyce and Schmidt. Danube showcased a pleasant tinge of sweetness flowing into rich cherry pie flavors, with a dash of cinnamon spice notes.
Tomorrow's Ascension release marks the first official entry for Amalgam, however the brewery has already garnered attention from a fellow leader in the industry. This year's What the Funk!? Festival thrown by Crooked Stave Artisans will actually mark the third year that some iteration of Ascension will have been poured at the event, as the beer was poured in small test quantities alongside Powder Keg entries. "What the Funk!? is incredibly special to Phil and I because the past two years basically represented our first steps toward starting Amalgam," notes Schmidt.
While Joyce and Schmidt still have no immediate plans to bring Amalgam to a full-time pursuit, they have begun steps to ensure sustainable growth, while allowing others to follow their unorthodox business approach. The two are currently planning on finding space in Denver, which would serve as Amalgam's main production facility. The space would also aim to allow room for another brewery to sign an alternating proprietorship to brew out of that same space. "It makes sense for us to bring this all full circle," laughs Joyce. "Amalgam really is a blend of people, community and ideas, so it make sense for us to allow others to follow our same footsteps."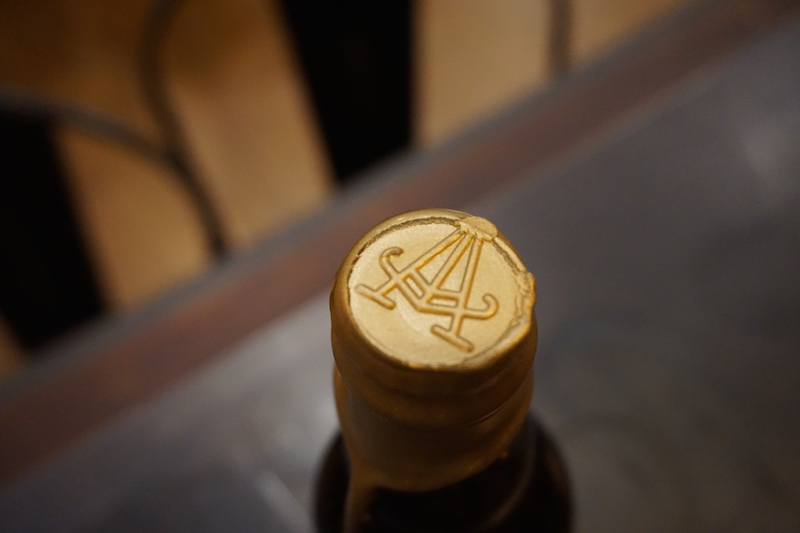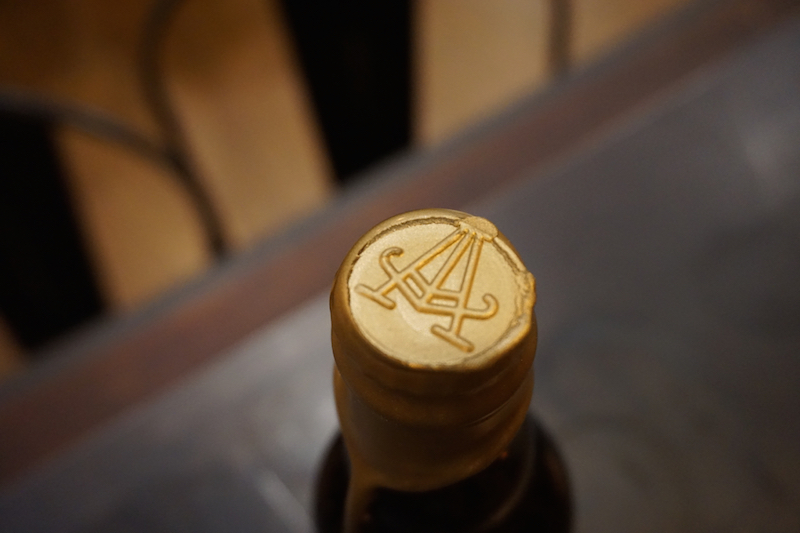 ---