No Comments
Editorial | The Time for Women to Run the Beer Industry is Now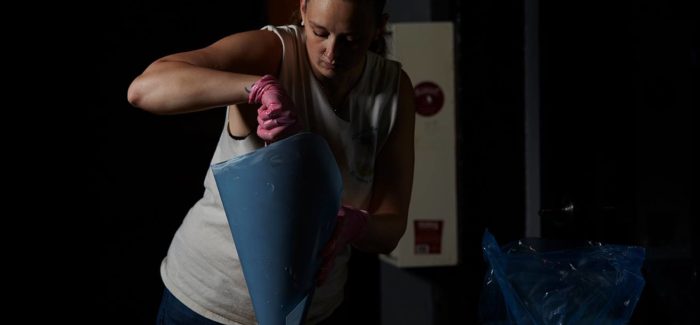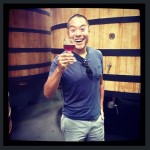 The time for women to run this beer industry is now. Despite the efforts of stodgy scared obstinate old curmudgeons like Bill Metzger, the former co-publisher of the Great Lakes Brewing News, this industry is no longer a man's world, and it's for the better.
Pioneers like Kim Jordan, co-founder of New Belgium Brewing, and Lauren Limbach, wood cellar director for New Belgium, Teri Fahrendorf, founder of the Pink Boots Society, Natalie Cilurzo, co-founder of Russian River Brewing, Deb Carey, co-founder of New Glarus, Julia Herz, craft beer program director for the Brewers Association, Terry Cekola, President of Elite Brands Distributors, Laura Ulrich, small batch brewer at Stone Brewing and current president of the Pink Boots Society, and countless others have laid the groundwork for a new wave of brewery owners, CEO's, brewers, industry leaders, innovators, marketers, taproom workers, lab techs, and beyond.
A recent Brewers Association report notes that while women still only make up about 31.5% of craft beer drinkers (according to a Nielsen Harris on Demand study), that number has grown by 2% since 2015, which indicates an increase by 6.6 million more women craft beer drinkers over the past three years.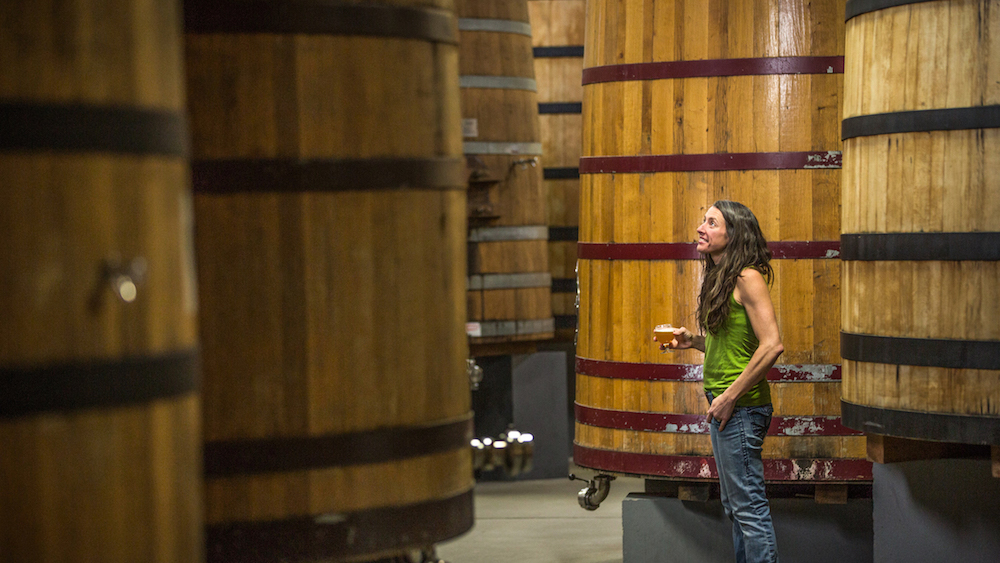 On this International Women's Day, PorchDrinking celebrates the incredible work of women in the beer industry. Since our inception, we've had badass women steering the direction of this publication, first and foremost, because they were most qualified to do so, and also because we believe that a publication can't accurately represent a diverse point of view without a diverse perspective leading that charge. As the founder of PorchDrinking, I am so incredibly grateful for Kate Stark, Hannah Carlson, Danele Bova, and now Chea Franz, for overseeing this team of writers and reporters for the past six years.
While this should be an anthem that rings loudly each and every day, we call upon our fellow industry members to join us in serving as champions, advocates, and allies to the women in beer who continue to break down barriers. Because while much progress has been made to advance equal opportunities and inclusiveness, the harsh reality is that there are still fragile men stuck in the past clinging on to the way things used to be.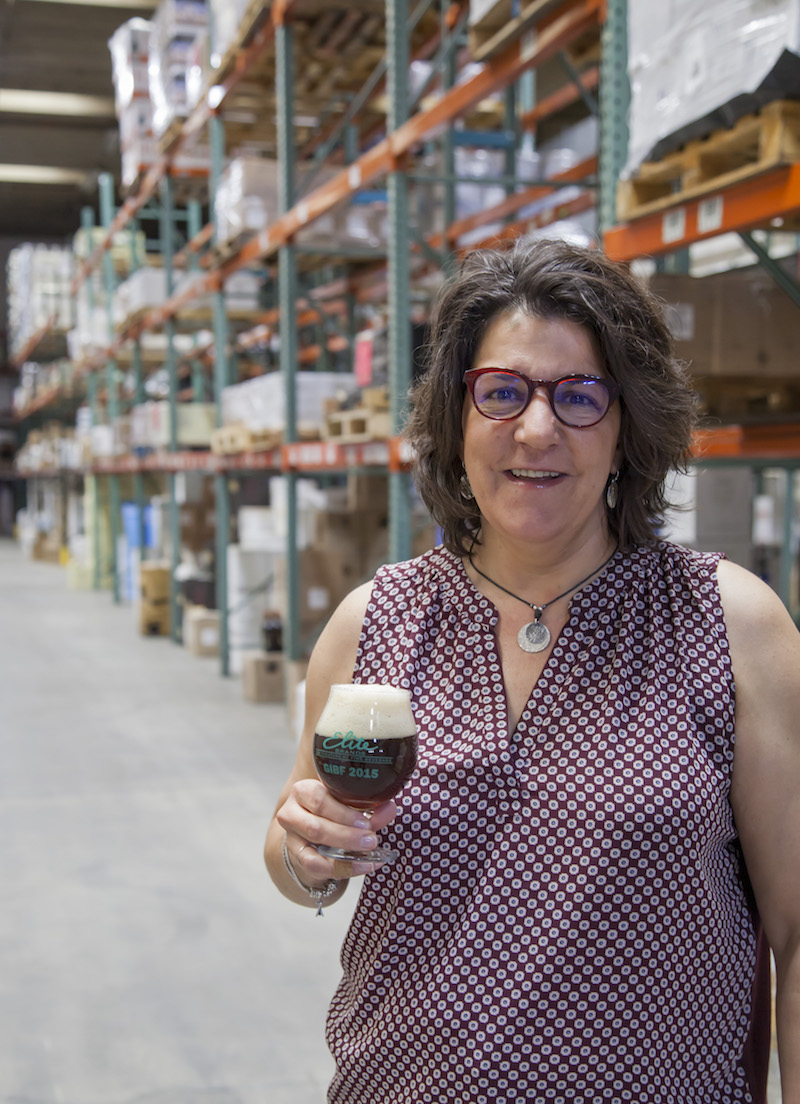 It's 2019, and while the beer industry has seen tremendous leaps in innovation around the understand of hopping techniques, brettanomyces, water quality, etc, we're still nowhere near where we should be when it comes to inclusivity, and fostering a healthy, welcoming environment for gender and racial equality.
In an industry that claims to have been founded on the pillars of community, camaraderie, and acceptance of one another, the fact that we're continuing to see rampant cases of sexual assault, harassment, sexist marketing tactics, and the aforementioned outbursts of toxic masculinity, indicate that those ideals predominantly applied only to men.
In addition to Metzger's outburst weeks earlier, just a month ago, Columbus Alive broke the story on a multitude of sexual assault accusations against Actual Brewing co-founder Fred Lee. The interviews recount repeated instances of sexual assault, harassment, groping, and more from multiple sources.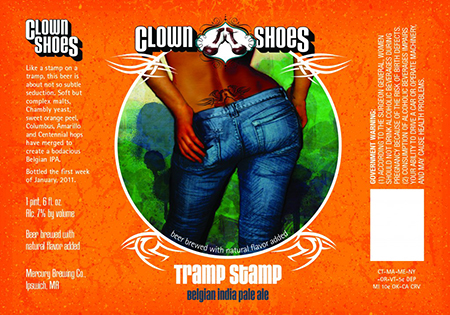 Even more common is the pervasive practice of brewery owners trying to pass beer names and label imagery like Panty Dropper Pale Ale, Tramp Stamp, and Raging Bitch, under the guise of humor, sex appeal and free speech, when in actuality, these practices are just lazy, played out sexists tropes that aim to oppress women and maintain the status quo from a passed time of male dominance.
We as an industry can no longer allow these practices to continue. In order to progress beer forward in the billion dollar industry that it is, we cannot stand by idly and perpetuate these types of behaviors from our peers.
Progress is what pushed the human race beyond a hunter-gatherer society, progress is what ended the shameful practice of slavery, progress gave us beer styles beyond the Reinheitsgebot, progress gave women the right to vote and progress is bringing more women into the brewhouse, board rooms and taprooms  and helping to move this industry forward to a better place.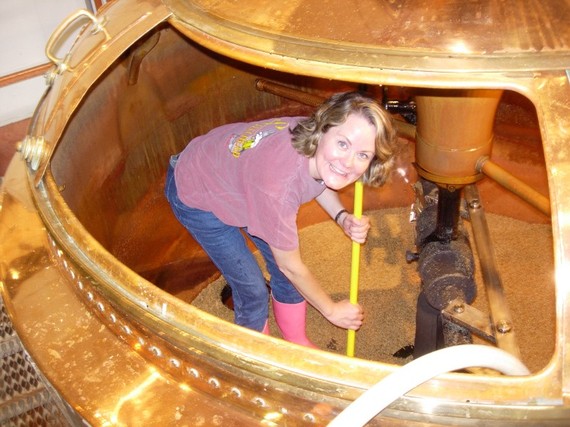 In 2019 PorchDrinking.com has committed to support and better tell the stories of The Pink Boots Society, a tremendous organization created to assist, inspire and encourage women beer industry professionals to advance their careers through education.
Additionally, we hope to continue to shed light on the new wave of women doing incredible things to better this industry like: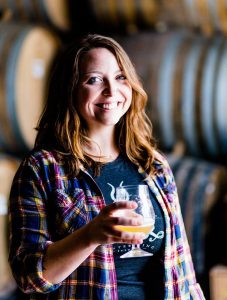 Averie Swanson, Head Brewer and Co-Owner of Jester King Brewery, who's also one of 18 Master Cicerones in the world.
Nancy Palmer, Executive Director of the Georgia Craft Brewers Guild, who in 2018 became the first woman recipient of the F.X. Matt Defense of the Industry Award for her work in ushering in SB 85, which allowed Georgia breweries to legally sell beer to their consumers from their taprooms.
Dr. J. Nikol Jackson Beckham, Assistant Professor of Communication Studies at Randolph College, who last year became the Brewers Association's first Diversity Ambassador.
Shyla Sheppard and Missy Begay, who co-founded Bow & Arrow Brewing, the country's first brewery the only Native American woman owned brewery in the country.
Marika Josephson, co-founder and brewer a Scratch Brewing, who authored The Homebrewers Almanac, A Seasonal Guide to Making Your Own Beer from Scratch. Josephson has been on the forefront of innovation in the realm of utilizing foraged ingredients in American beer.
Grace Weitz, Marketing Manager at Hop Culture, who last year launched the week long festival and celebration of women in craft beer.
Kelissa Hieber and Bess Dougherty, co-founders of Makin' Noise Beer, an organization that unites breweries to brew beer in support of social justice issues and community groups in Colorado. Hieber is the owner and brewer at Goldspot Brewing and Dougherty is the Head Brewer at The Grateful Gnome sandwich shoppe and brewery.
It's stories like these, and countless more that give us hope and inspiration for the future of women and beer and we remain resolved and committed to sharing more of these stories in the near future. Check out a few International Women's Day features we've posted throughout this week.
---