#BeerReleaseCalendarRoundup Archives – PorchDrinking.com
March 3, 2020 | Mathew Powers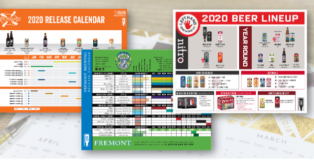 Welcome to 2020. For the past six years, PorchDrinking.com have composed a roundup of brand and beer release calendars from breweries across the country. The PorchDrinking 2020 Beer Release Calendar Roundup gives readers a preview of what some of their favorite breweries have planned for the year and also gives an early glimpse of the beer trends that's driving the roughly 8,000 U.S. breweries in operation today.
We will continually update this page as soon as we receive information (many breweries are still in the final stages of finalizing their calendars), so be sure to bookmark this page and check back often. If your brewery isn't listed and you'd like to share your release calendar, please reach out to us via [email protected] and we'd love to add you to the list!
Additionally, if you would like to sponsor future iterations of this page, feel free to reach out as well!