#debate Archives – PorchDrinking.com
September 23, 2016 | Drew Troller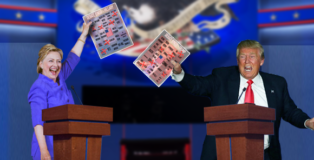 The Presidential Debate on Monday, September 26 is maybe the most anticipated debate in your lifetime or mine. Expect massive ratings on TV. Anticipate hostility between the candidates on stage. Plan on a few major soundbites to play on cable news for days afterward. And overall, honestly, you can likely expect to be a bit bored by the end. Which is why PorchDrinking brings you Presidential debate Bingo!
PorchDrinking has the antidote to debate boredom and political bickering. Republicans, Democrats, and Independents can ALL play our Debate Bingo game. Whichever candidate you support, we've got the card for you (five for each candidate, to be exact). Enjoy competing with friends. Read More
February 7, 2014 | Nik Heimach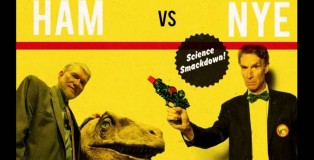 It's been said that all substances lower the quality of your writing, but heighten your opinion of it. If that's the case, by the time I finish this article, I'll swear it's my magnum opus.
Not from anything illegal, mind you, but from that most auspicious of beverages: beer. That's what you get when PorchDrinking.com founder Tristan Chan shows up in your city and hops from brewery to brewery with you in tow. It's when you get to taste brews named "Clown Tears," "Quaff on Hare Trigger" and "Kono Koko" while sharing conversations and laughs with a group of people you just met. But I can't think of a better way to end my PorchDrinking hiatus than with a night like that.