redwings Archives – PorchDrinking.com
October 3, 2018 | Anna Dacosta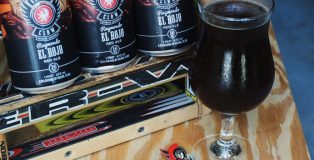 Let's break the ice already, hockey season is finally here! If the release of NHL '19 and pre-season isn't enough, you're probably missing a beer. Luckily, we have six incredible beer pairings to pair with the players on the ice this season. Tons of trades have been announced and, as fans get ready to cheer on their favorite team and players, we will have the proper beer to cheer them on with. Every ABV matches the number of the player so you won't lose track of them on the ice no matter how many beers you decide to drink!
June 3, 2013 | Josh Buchanan 1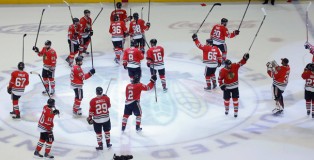 With only four teams remaining, (coincidentally the last four Stanley Cup Champions) there are plenty of interesting story lines to keep track of. The exciting Game 7 finished in the West Coast, with Chicago rebounding from a 3-1 series deficit to overcome the Detroit Redwings, the perennial playoff contender who haven't missed playoffs in 20-plus seasons. It felt a little reminiscent of their 2011 quarterfinals where they almost dispatched the Vancouver Canucks in identical fashion.