#sake Archives – PorchDrinking.com
January 9, 2023 | David Nilsen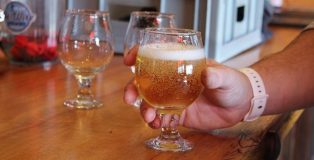 Hi-Wire Brewing in Asheville, North Carolina, won a gold medal at the Great American Beer Festival in 2021 for a beer its brewers weren't even sure was going to be any good. Their Japanese Dry Rice Lager earned the hardware in the Experimental Beer category, a catch-all for anything too weird for the nearly 100 other categories judged each year. Typical winners have included an Arnold Palmer-inspired Berliner Weisse and a Sour Rye Saison aged on Prickly Pear Cactus. So what was so unusual about this Rice Lager, a beer that — on the surface — was as simple and unassuming as any beer at the festival?
March 3, 2021 | Kindsey Bernhard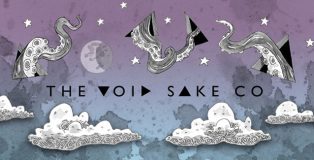 Most people's experience with sake is at the Hibachi grill when the chef sprays it into your mouth from three feet away. You either nail it or you leave the restaurant with sake all over your shirt. That's the extent of your knowledge of the Japanese rice fermented alcoholic beverage. The Void Sake Company in Lexington, KY is ready to change people's perception of sake and that it's more than just a fun part of your Hibachi dinner.