#Sofia Coppola – PorchDrinking.com
July 26, 2017 | David Nilsen 1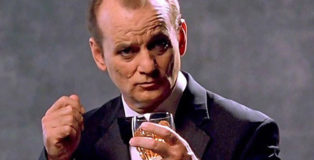 Sofia Coppola emerged from the shadow of her family name in 1999 when her directorial debut The Virgin Suicides—an adaptation of Jeffrey Eugenides' novel—hit screens. From the beginning, Coppola's films have melded scene-perfect rock music with evocative visuals to explore the inner lives of her (usually) female main characters. Coppola's sixth film, The Beguiled, came out last month, and while the movie has faced some controversy since its release, what is not controversial is that the director has an eye for great shots and an ear for great tunes.
April 26, 2013 | Nik Heimach
Have you ever read one of our Pop Culture Week In Reviews and thought, "Hey, that wasn't a review. Where's the criticism and acclaim? The judging and gauging? The hoopla and hollering?" Well, I have, dear reader. Late last night, whilst perusing the dark corners of the internet for my secret pop culture sources, I realized you probably finish these articles with an air of contempt. "This is garbage, I wasn't told what to think!" you say, contemptibly.
Lucky for you, I care, and while we usually pepper in our opinions with implicative subtext, today is not that day. So here's me, actually reviewing the most notable pop culture news and happenings of the week.