No Comments
Pop Culture Week in Review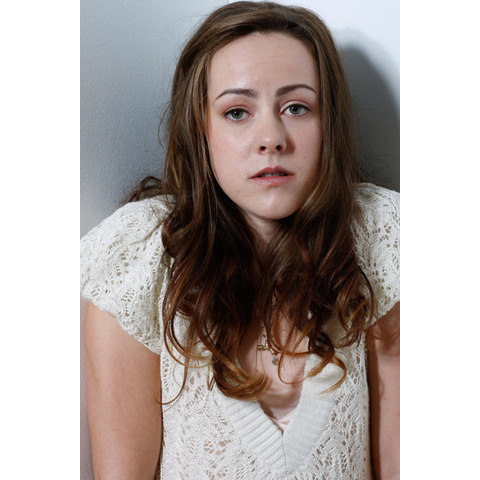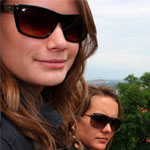 As a general rule, I do not blog about the personal lives of celebrities- the weddings, the divorces, the babies, other general tabloid fodder.  But a lot of shit has gone down recently that I just can't ignore.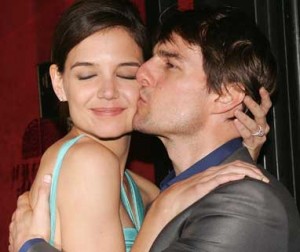 Tom Cruise and Katie Holmes are divorcing after 5 years
Well, five years and seven months.  I did the math to see if the timing could either support to refute the claims to an arranged marriage of the beardy kind.  However, I think the results are inconclusive.  The contract could have called for five years and six months, and then they just used an extra month to get their ducks in a row.  Or Tom Cruise could actually be heterosexual but has decided he does not want to be heterosexual with Katie Holmes.  I don't think we'll ever know.
Speaking of gay…
CNN captain (because if they were a team or a sailing crew, he would totally be in charge) Anderson Cooper has finally acknowledged he is gay.  His was one of those 'between a rock and a Stonewall' situations.  On the one hand, he is a journalist and his private life should remain private in the same way his political beliefs should.  On the other hand, he is a well respected (some might say adored) public figure who could serve as a positive role model for gay teens, especially in this time where our society seems to be both evolving and recessing back to the middle ages at the same time.  On the third hand (the one of a dear friend who is there to help you illustrate your points), everyone knew he was gay already so this isn't really that big of a deal.
Adele is pregnant
She is younger than I am.  People that are younger than me have no business procreating.  That is all.
And now for less gossipy news:
I think I might have promised no more Office news but…
Clark Duke may be joining Dunder Mifflin next year.  Who is Clark Duke, you ask?
[yframe url='http://www.youtube.com/watch?v=z6mvUkFFVJQ']
That's Clark Duke.  You've also seen him in Greek, Gossip Girl and Kick Ass.  He is awesome and this almost makes me excited for The Office again.  Almost.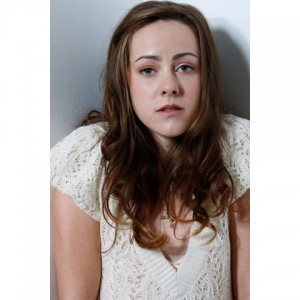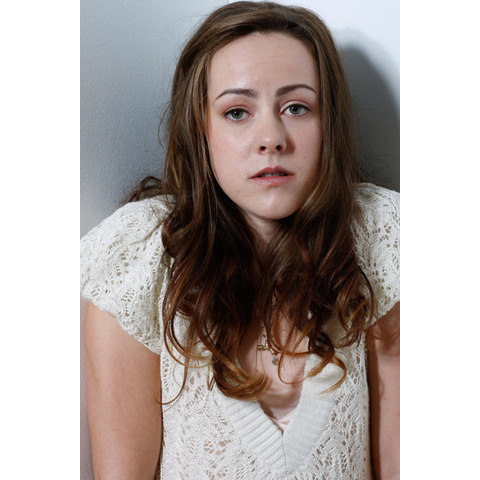 Jena Malone has been cast as Johanna in Catching Fire
So we're all on the same page here: Catching Fire is the next book in The Hunger Games series.  Johanna is a former winner of The Games from District 7.  She is intimidating, strong and sarcastic.  I think Malone can pull this off, I just pictured Johanna a bit older.  No official deal has been signed, but she has been offered the part and is in negotiations.  No word on who is to play Finnick.
We've got a real Jackie Jomp-Jomp on our hands with this Hendrix bio-pic
So we all know Outkast's Andre 3000 is staring as Hendrix.  We also know that the Hendrix estate is having none of it and will not let the film use any Hendrix song.  Instead, he'll be covering the Beatles.  Naturally.
"The storyline of All Is By My Side focuses on the early days of Jimi's career, when his performances largely consisted of innovative interpretations of existing songs," reads a statement from Andre 3000's rep. Yes, NOW the movie focuses on his early career before he had any music of his own.  Take THAT estate of the man we're trying to honor in film!
Live with Kelly! Might soon become Live with Kelly and Seth! (or Josh or Michael)
Regis Philbin's replacement is said to be narrowed down to Seth Meyers, Josh Groban and NFL star Michael Strahan.  Naturally I think Seth would be amazing at it, but I also think he's too cool for a morning talk show.  Josh Groban, however, is bland as they come so he gets my vote.  I have no idea who Michael Strahan is.  Although a Google search has revealed he is a large, black man and I am suddenly in love with the idea of tiny, blonde, white Kelly next to this Giant (see what I did there…because the Google search also said he played for the Giants….and he is very large….).  Conclusion: I've lost interest in this as I don't watch this show unless its playing in the TV in the back of my cab.
The pilot for the American version of The IT Crowd leaked today
It has since been taken down, but the 10 minutes I watched were exactly the same as the original British version.  The only things they changed were swapping out Joel McHale for Chris O'Dowd as Roy and Jessica St. Claire for Katherine Parkinson as Jen.  They kept Richard Ayoade as Moss and the exact same opening credits sequence.  The powers that be took down the full pilot, but you can see what I mean here:
[yframe url='http://www.youtube.com/watch?v=SVuR4NxdaxI']
If you haven't seen The IT Crowd, you can watch the full series on Netflix streaming.  Fair warning: you'll only like Moss and occasionally Roy.  Everyone else is the worst.
We knew Tina Fey was multitalented but…
[yframe url='http://www.youtube.com/watch?v=h5rk5rxnQc4′]
In case you gave up on that (I kind of think its a mess), just zoom over to 4:55.  Her words do not rhyme and they are not to the beat.  But she makes a Nordstrom Racks reference so all is forgiven.
Jamie Chung has been cast in the next season of Once Upon A Time
Yeah, I didn't know who she was either until I looked her up.  She was on The Real World.  And apparently was in Sucker Punch.  So overall, she's done a lot for women.  But what's really perplexing about this one is that Mulan is included in Storybrooke.  I don't know if this is some crazy Disney synergy or they are just blatently ignoring the fact that there was no magic in her story.  Ok, yes there was the whole thing with the dragon and the ancestors, but that's hardly a fairy godmother magic-ing you a dress or a prince waking you from the dead.  I'm sure there are more fanciful Chinese/Asian fairy tales out there, just not with a Disney tie in.
Let's take a bunch of unrelated things, put them in a bag, shake and see what comes out
1. Best Coast's Bethany Cosentino.  (Off to a good start).  2. True Blood  (Well that took a turn…but ok)  3. Iggy Pop.  (Huh?)  Put them all in the magic bag of magical sparkle fairy dust and you get this:
[yframe url='http://www.youtube.com/watch?v=UebV9X928io']
The song was co-written by True Blood music supervisor Gary Calamar and composer James Combs.  The whole thing is so random and I actually dig the song so it wins being my favorite thing of this moment.
That's all I have for this week. Be sure to follow me on Twitter @caitlinvanmol and my blog Ceeveemmm.