One Comment
Awesomesauce- IFTTT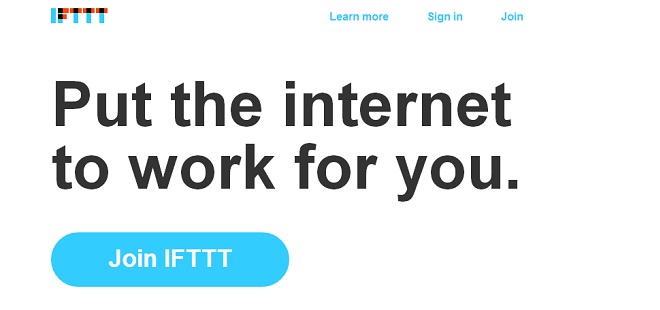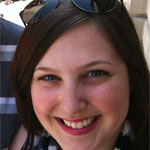 While on the younger end of the spectrum, I don't consider myself to be particularly tech savvy.  Let's put it this way- I may have watched a liveblog of an Apple announcement or two, but I can't rebuild your hard drive.  Despite this, I'm constantly surprised by the number of services I use on a daily basis that not one of my friends or coworkers has EVER heard of.  I'm here to show you some of the coolest things you've never heard of…yet.
Launched in December 2010, If This Then That is the handiest website you've never heard of.  IFTTT is a web service that automates almost anything for you.  I've set it up to text me when it's supposed to snow tomorrow, email me when a new post is up on my favorite blog, and remind me via text every two weeks to rotate out my contacts.  Other users get emails whenever a new listing for "training wheels" shows up on Craigslist, set it to automatically send a "Thank You" tweet when they get a new follower on Twitter,  and make a fake phone call when they're trapped talking to someone they don't like- the possibilities are endless!
Here's how it works:
1-Sign up for the service– it's free!
2-Activate your channels- these are the services that you can link together. For example, they have channels for Facebook, Evernote, FourSquare, Instagram, Etsy, HootSuite, and more.  Activating a channel allows you to use that channel in a recipe.
3-Set up your recipes- this is what IFTTT calls the tasks that you ask it to do.  Each recipe has a trigger and an action, and they work exactly like they sound.  A trigger causes a specific action to be completed.  For example, you could set up a recipe for the Facebook and Dropbox channels.  The trigger is whenever one of your Facebook photos is liked, and the action is to save the liked photo to your Dropbox.  The beautiful thing about this is that it's all done automatically behind the scenes; much like Ron Popeil's Showtime Rotisserie, you set it and forget it!
The productivity (or procrastination) possibilities are endless.  Here's a list of their most popular recipes, if you'd like to see some real-world examples of what the service can do.  They're constantly adding channels, triggers, and actions to the service, so keep checking back if you don't see your favorite on the list.