No Comments
Pop Culture Week in Review: December 28, 2013 – January 3, 2014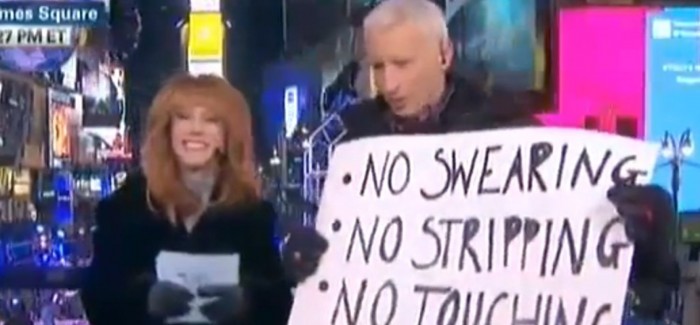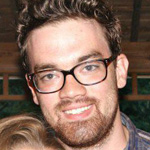 2013 is over. So long to Grumpy Cat, Breaking Bad mania, and jokes about Manti Te'o. There's new pop culture in a new year. Let's recap this New Year's Week with the pop culture week in review.
Oh, and no I will not be talking about New Year's Eve coverage like Anderson Cooper and Kathy Griffin (pictured above). Because that is the stupidest programming ever and it is always terrible. ANYWAY…. HAPPY NEW YEAR!
"Community" is Back!*
Y'all probably know the deal here. NBC & Sony fired Dan Harmon, the creator of "Community" (and its show-runner for 3 years) after a public feud with Chevy Chase and some lackluster ratings. Then, season four brought it disappointing ratings while also being not nearly as funny. So this week, "Community" returned with Harmon back as the boss and two brand new episodes.
To the extent my own review is merited, I'll say this – they were funny. The first episode of the season was effective at poking fun at itself while actually giving you reason to see what comes next for these characters in a semi-plausible narrative devise.
*Oh, and by back, I mean it's all kind of tainted by the realization that it's a short season, of which Donald Glover will only be there for a few episodes, and it's likely to be the last season ever. So that sucks.
Shia LaBeouf Takes to the Skies
Background: Shia LaBeouf (best known as the dude from "Even Stevens" on Disney or the dude from all those "Transformers" movies) made a short film, starring Jim Gaffigan. The very opening moments of the movie plagiarize verbatim the words of graphic novelist Daniel Clowes. So… this week he hired a sky-writer to write an apology over the skies of Los Angeles. Seriously.
Let's hope Gaffigan doesn't get dragged down in any of this.
Gaga/Christina Duet
The internet tells me that Lady Gaga, who recently performed her song "Do What U Want" on "The Voice," went into the studio with Christina Aguilera do create a studio version. Presumably, this music will be on the internet soon.
I THINK the reason this is news is because it's an unlikely pairing of two pop princesses from different eras of pop. I don't think I need to actually listen to it, right?
Seinfeld Continues to Fascinate
If you haven't watched Jerry Seinfeld's internet series "Comedians in Cars Getting Coffee," you're missing out. He gets in super fancy cars, drives across New York (or sometimes LA), meets up with his super famous friends, gets coffee, and then they proceed to bust each other's balls, talk about their wives, and make their careers sound like just fun things they do in their free time.
Anyway, the show is back with a third season. And Louis CK is on it. Check out some promo material.
The Duck Dynasty "Controversy" is Over
Sigh…. Do I HAVE to review this part of the week? Remember when GQ released an article on the guys from "Duck Dynasty" and one of them, Phil Robertson, made disparaging remarks about gays and minorities?
Then remember when people got mad?
And then remember when A&E "fired" Phil?
Remember how more and more of the ignorant things he said came out after that?
Remember the backlash of people who were mad at A&E for "firing" Phil?
Well…. A&E announced this week Phil is allowed back on his multi-million-dollar-cash-cow show. Go figure that controversy blew over and everyone decided to go back to making tons of money.
Happy 2014, everyone. Cheers.