No Comments
*Delayed* Pop Culture Week In Review 6/7 – 6/13 | Jurassic World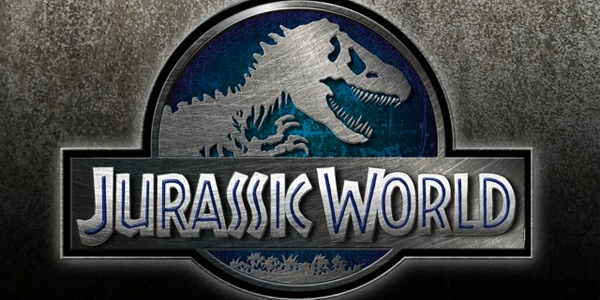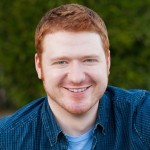 MS. FRIZZLE RETURNS
Grab your pet lizard and a sack lunch, because Netflix announced that they will be streaming a revamped version of the classic The Magic School Bus show that originally premiered back in 1994.  The Magic School Bus 360° will consist of 26 half-hour episodes, which will be computer generated. If Ms. Frizzle managed to get into so many shenanigans with technology from the 90s, it's a safe bet to assume that shit is going to get cray cray now that she has access to drones and iPads. The original is currently available on Netflix, but we'll have to wait until 2016 to see the reboot.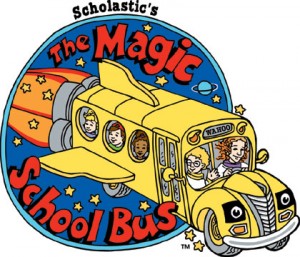 GEORGE RR MARTIN JOINS TWITTER
The author of the popular Game of Thrones series has finally decided to join the Twitterverse. Despite only having tweeted a single time, George RR Martin has already gained 109,000 followers. For a man used to writing books that are a thousand pages long, it should be interesting to see how he's able to function with only 140 characters of space. It should be much more difficult to emotionally assault his fans by killing off our favorite characters while still leaving room for a hashtag.
I don't tweet all that much, please check out my live journal page. 😉 #myfirstTweet

— George RR Martin (@GRRMspeaking) June 9, 2014

BRIDESMAIDS WRITERS TEAM UP AGAIN
Kristen Wiig and Annie Mumolo, who wrote the Oscar-nominated 2011 film, Bridesmaids, announced that they are collaborating on a new project together. Although there is no set release date yet, TriStar Productions has shared that the plot follows "best friends who find themselves in over their heads and out of their depths, which were, perhaps, not too deep to begin with." The untitled film will mark Wiig's directorial debut and will give Mumolo a much larger part than her short, albeit hilarious, bit in Bridesmaids.
STAR WARS: THE MILLENNIUM FALCON STRIKES BACK
71-year-old Harrison Ford, who is reprising his role as the wise cracking smuggler Han Solo, injured his ankle on the set of the Star Wars: Episode VII and had to go to the hospital. Jumping back into the Millennium Falcon, the infamous ship that made the Kessel Run in less than 12 parsecs, must be a little trickier than remembering how to ride a bike. Apparently, Ford hurt his ankle on the door of his trusty spacecraft. It's not yet known if he blamed C-3PO for distracting him or how hard Chewie laughed when it happened, but Disney assured fans that shooting will continue as Ford recovers.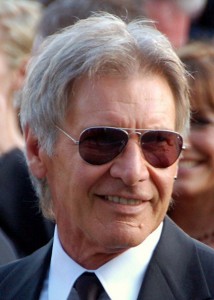 FIRST LOOK AT JURASSIC WORLD
Although Jurassic World isn't scheduled to be released until June 12, 2015, some photos from the set have just been released to the public. There aren't any dinosaurs to be seen yet, but I'm pretty sure that's a main part of the plot, so let's not worry too much about that. However, Chris Pratt looks the part of a Hollywood leading man and Bryce Dallas Howard seems to be radiating some real corporate-I'm-going-to-try-and-ruin-whatever-it-is-your-doing vibes. And of course there are also some wee children that are sure to be nearly killed half a dozen times in the movie, rescued by Pratt in the nick of time or escaping on their own by utilizing some clever skill set demonstrated early on in the film.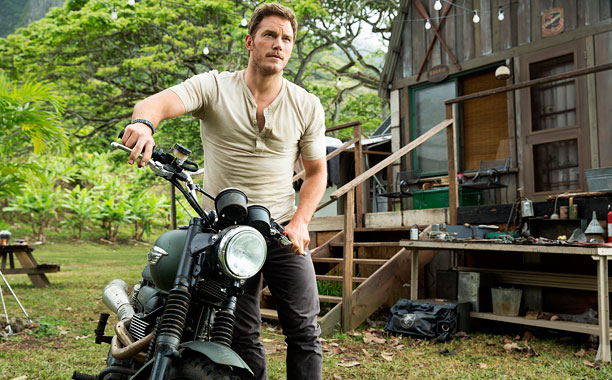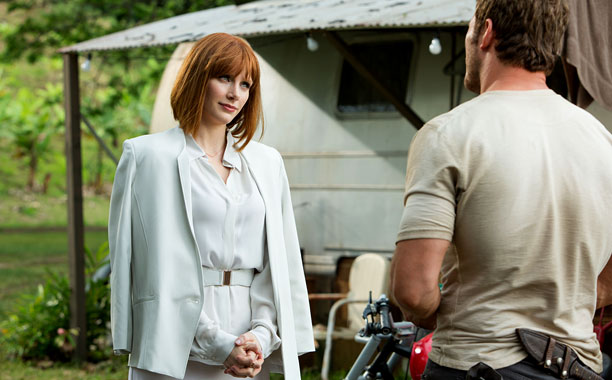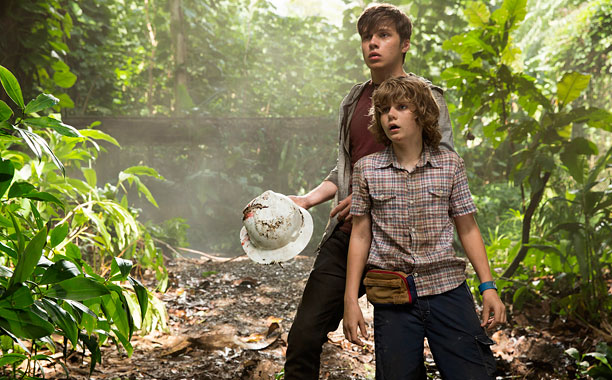 DUMB AND DUMBER TO TRAILER
This pretty much speaks for itself, but we finally have a trailer for the long awaited sequel to 1994's Dumb and Dumber, appropriately titled Dumb and Dumber To. Jim Carrey and Jeff Daniels will reprise their roles on the big screen on November 14, 2014.