No Comments
Worth the Wait? Wait and See.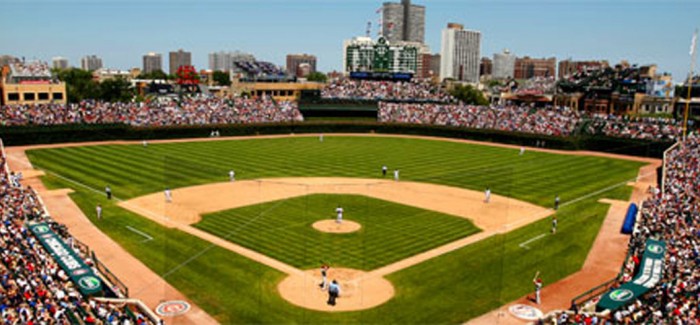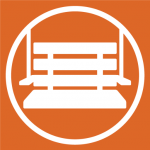 For Cubs fans, the best thing about night baseball in April is that it looks a lot like baseball in October when you watch on TV.  "Worth the Wait" proclaims a billboard on Clark Street, the words superimposed on a photo of Jon Lester, the starting pitcher who bears the burden of being the team's latest Savior (if the title doesn't belong to manager Joe Maddon).  As I write this sentence, Lester has an ERA of 9.00, having given up two runs in his first two innings with his new club.  If the pressure is too much for Lester, he can take consolation in the fact that he will be relieved of his duties in just 12 days, when top prospect Kris Bryant (presumably) arrives to take his turn as poster boy for the Cubs' (re?)-juvenation.
If Theo Epstein leaves the Cubs front office having accomplished what he set out to do when he came to town, I don't think that it's unlikely that we'll be able to look back to Sunday and identify Easter 2015 as the day when the Cubs Experience underwent a bigger change from one day to the next than any other.  For all the talk about Lester, Bryant, and Maddon, the real star of Sunday's game was the ballpark itself.  Like the team itself, it shows promise, but it's not quite ready for prime time.
The scoreboard that now towers over the left field bleachers has irrevocably changed the character of Wrigley Field, just as the addition of lights did over a quarter-century ago.  The modernization is essentially a conservative revolution.  Each of the changes at Clark and Addison, and some are radical, are made in a desperate attempt to preserve Wrigley in terms of structure and location.  Redo the bleachers, add the video boards, etc., etc., so that the team is not packing up and moving to the suburbs in 10 years.
Once the team on the field is ready to be seen on TV after October 1, the idea is that the setting for any postseason triumph should be substantially similar to what it would have been at any other time in the last century if not for the (take your pick of): talent deficiency, day baseball, shortsightedness of ownership, goat, etc.
As they are played this century, baseball games are incredibly long.  On top of that fact, each team plays 162 of them every year.  As a fraction of the season, each game is equal to less than half of a quarter of an NFL game.  That they all add up to something meaningful for fans, the outs becoming innings, the innings games, the games seasons, and the seasons stringing together into over a century of futility, is incredible in its own right.  With that perspective, the waiting shouldn't be difficult.  Just long.