christmas shopping Archives – PorchDrinking.com
December 28, 2012 | Hank Henry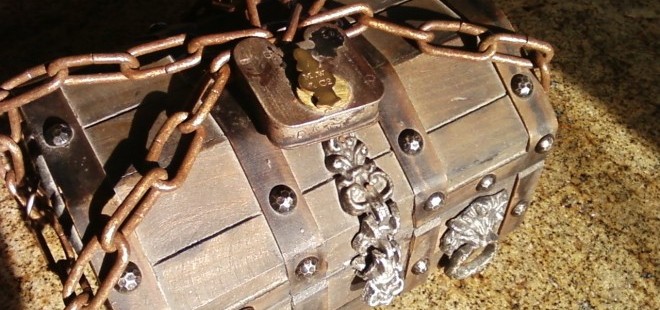 "Here it is, kid. As promised, see?" He leveraged one foot into the air with tremendous effort and, twisting his whole body to generate the requisite torque, THUMPed it against the side of the stoic, wooden chest.
The chest did not deign to respond. It sat on the cold concrete, amidst the dank and the dust and the chittering bugs, and pretended we weren't there.
Its black varnish shone with a malignant inner warmth separate from the light cast by the single exposed bulb dangling at the end of a long cord from the ceiling overhead, spinning slightly in a draft I couldn't feel.
The chest had no clasp or keyhole that I could see, no adornment at all save for a plain, silver orb, like a globe bisected neatly from North to South pole, that bulged tumor-like from its front. Read More