No Comments
New Realm Brewing Company | Hazy Like a Fox IPA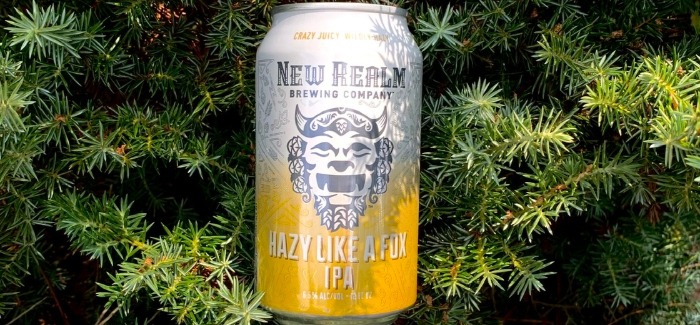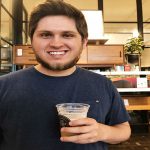 Hazy IPAs need little introduction in today's craft beer scene. Many of them have a juicy body, with a golden foggy color and a citrus-forward aroma and flavor. New Realm Brewing Company's Hazy Like a Fox IPA has these traits, but it also has some uniqueness that creates a journey of flavors all its own.
Life is all about the journey, not the ending. Or something like that. Hazy Like a Fox takes craft beer drinkers on a quest through tropical and dank forests from the initial aroma through the last swallow.
Out of the can, Hazy Like a Fox boasts a bright golden body and stark white head. The lingering head persists throughout the experience. Just as the foam begins to dissipate, a few swirls of the glass revitalizes the head and sends an aromatic burst of tropical fruits into the air.
Fruit notes of pineapple and tangerine are present on the aroma which is expected to be present in a Hazy IPA. Surges of unexpected lemon peel shine through on the nose, too, which cuts through some of the sweetness of the tangerine and pineapple.
There is a surprising dankness of pine is also heavy due to double dry-hopping with El Dorado and Azacca hops. Both of these hops compliment some of the strong tropical scents while adding a layer of bitter pine that hits the nose.
Each taste of this Hazy IPA finishes with a slight dryness that emphasizes the up-front juicy and fruity flavors that erupt initially.
At 6.5% ABV, the soft body and fruity nature of Hazy Like a Fox creates a refreshing and memorable journey that begins with the strong aromatic pop and finishes smooth and easy.
https://www.instagram.com/p/CDkHvdbp40l/?utm_source=ig_web_copy_link
If you are still seeking adventure after getting lost in the tropical aroma and flavor pop of Hazy Like a Fox, then do as the can says and "pull up a chair" to join New Realm Brewing on August 14, 2020 for a live journey through the woods with "big" possibilities abound.
---