#drinks – PorchDrinking.com
June 27, 2018 | Samantha Story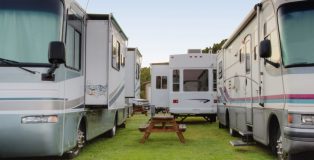 Avg. Reading Time:
7
min
Ahh, summer! It brings the promise of fun moments in the sun and exciting new adventures. Embedded in every season are holidays we love to celebrate and traditions that will never die. Some folks schedule a week-long beach trip, others like to go lodging at the lake. But, there is one tradition I have entered into sheerly by association and that is the annual family camping trip To Knoebel's. Read More
June 5, 2017 | Samantha Story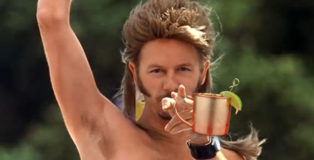 Avg. Reading Time:
2
min
Memorial Day weekend signifies the unofficial beginning of summer. Barbecues, parties and parades represent a few traditions that Americans look forward to during this three-day holiday. A new Memorial Day weekend tradition of mine is joining my boyfriend's family on their annual weekend-long camping excursion. Not just any camping trip, though — this is legitimate redneck camping. Campers travel in droves to the campground and park in Northeast Pennsylvania. Trailers, patio lights, lawn chairs (sometimes the random couch) and plenty of beer cans decorated each campsite, in true backwoods fashion. So, what is more appropriate than creating a cocktail as resourceful as the people I watched create an elevated camper by putting a tent on their truck bed? (Boom. Bed.) Though I do enjoy the classical version of a Moscow Mule, I was low on supplies in the woods and needed to get creative. So, with a beer and a dream, I created the Redneck Mule; a mix of beer and vodka and a bad idea. Part beer, part ginger beer and part vodka, I wanted to create something light, yet citrusy, so I wanted to pick a beer that offered me both.