No Comments
Ultimate 6er | The Annual Family Camping Trip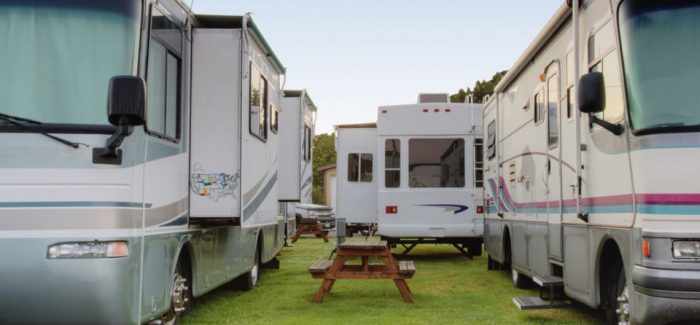 Ahh, summer! It brings the promise of fun moments in the sun and exciting new adventures. Embedded in every season are holidays we love to celebrate and traditions that will never die. Some folks schedule a week-long beach trip, others like to go lodging at the lake. But, there is one tradition I have entered into sheerly by association and that is the annual family camping trip To Knoebel's.
What is Knoebel's, you ask? Nestled in the quiet town of Elysburg, Pennsylvania, right between Danville, Centralia and the middle of nowhere, Knoebel's is a family-centric amusement park with long-standing roots. What began in 1926 with a water attraction called the Crystal Pool, Knoebel's has morphed into America's largest free admission amusement park with all of the kitschiness of a classic carnival. Seriously, how many parks can you go to and walk around with fried pierogies,  pineapple milkshakes, and watch people scream their lungs out as they swing around on an airplane-style ride called the Flyer, that sounds like it's being run on a lawnmower motor? Not many, my friends.
The part of Knoebel's that really keeps people coming back is the 160-acre oasis of the Knoebel's Campground. 500 campsites bordering the outward reaches of the park, that have neatly been arranged on narrow alleys that an average size pickup barely squeezes through, let alone an RV. There are two regions of the campground, the section where the streets are named after every state and Canadian regional section. Have you ever wanted to spend a long weekend in Arizona or visit the Saskatchewan region of Canada? Knoebel's can make that happen.  We are nestled in bright sunny California, where my boyfriend's family has basically taken over most of the sites during the Memorial Day weekend trip since they started the tradition back in the early 90's. So, here we are, 2018, and I just completed my third trip so basically I'm a veteran. If you are planning family camping trip this summer, or if you are being coerced into said trip, there are certain things you can camp in your cooler to help you get through the weekend. Yes, I am talking about beer … and cider!
Below are my suggestions to help you manage your bug-filled weekend.
I Don't Care If It's 9 a.m., Crack It Open!
Traditional Ale | ABV: 5.2%
I have a tendency, even on vacation, to go on runs.  When camping, I like to go out pretty early before it gets too hot. In the case of Knoebel's, I usually go early to avoid inhaling too much of the smoke from everyone's campfire breakfasts. I have found over the years that I, alone, am the sole runner in the campground on Memorial Day weekend. Literally, I have never seen another person exercising within like a mile radius. I find this both alarming yet typical for this crowd.
Well, in redneck camping fashion, if you are awake, it's time to crack open a beer! (Or so I've been told.) So, when the run is finished and the eggs and sausage are on the griddle, its time to indulge in some morning juice. I don't care if we are in the middle of Pennsylvania, eating some sausage from Wal-Mart off of styrofoam plates with knives that don't cut, we can still attempt to keep this classy.
Insert Flying Dog Brewery's Mimosa Beer. This is Flying Dog's nod to the celebrated brunch beverage. With a fluffy white head, the Mimosa Beer has a tart lemon/lime nose with hints of spice and malt. Medium-bodied with a medium carbonation, the beer comes off as crisp on the palate with a bready mouthfeel. Tastes of lemon, orange peel, pear, peppercorn, clove wheat and light banana, with a touch of earthiness, fill your mouth and is balanced with malty/bitter notes. A touch of tartness at the finish completes the flavor palate. It's a hazy golden reminder that even though you are sipping your beverage out of a day-old solo cup, brunch is not a meal, it's a state of mind.
---
Didn't We Just Eat??
Book of Nomad/Domain of Daika- Chapter 3: High Tower | Graft Cider
Peach Mochi Cider | ABV: 6.9%
https://www.instagram.com/p/Bh6peRxFdbH/?taken-by=graftcider
Camping with my boyfriend's family can have its unexpected and very funny moments. There are two things, however, that you can always count on happening each year- the annual skeeball tournament and the never-ending meals. The amount of food that is brought to this event would make you think we are attempting to cater a wedding: it is just endless. I guess there are three things you can count on during this weekend and third on that list is that you WILL gain weight. Not even two hours after breakfast, the moms are asking who is hungry and ready for lunch. Crockpots full of pulled pork and pierogies (this is coal region so, the pierogies are everywhere) are placed all over the tables and accompanied by trays of pastries. You would be amazed at how many people actually sit down for the next meal.
The lunch hour calls for a beverage that is not too heavy nor strong but packs a lot of refreshing flavors. Graft Cider's Peach Mochi Cider is made with New York apples, peaches, matcha, tangerine, white tea, milk sugar and vanilla. If that is not enough refreshing flavors for you, then I don't believe anything will be able to quench your thirst. Pouring a hazy opaque gold, the Peach Mochi has some intense sour notes on the palate after a sweet initial start, with a slight medium-bodied mouthfeel.  The nose of the cider is of soft peach and apples and hay. A delicious lunch-time beverage if imbibing during your lunch hour is your thing.
---
What Goes Good With The Fried Cheeseballs?
Rose | ABV: 5.5%
Knoebel's is known for its array of tasty park food. The craft soda stand, the kettle korn, the Old Mill Shake Shack, soft serve ice cream. You name it, the park has it. Except for anything resembling lettuce – Knoebel's isn't known for its vegetable platters. The creme de la creme of the park's food, however, is the Fried Cheese Balls. Ooey gooey hunks of mozzarella have been skewered onto wooden sticks, doused in thick corndog batter then deep-fried to perfection. Three balls come on a stick and that is all you need to satisfy your craving (also, that is a crazy amount of cheese to consume, so three really is enough). When you have finally managed to get your hands on this decadent, sodium-infused treat, you need to pair this with an equally decadent beverage.
Angry Orchard Rose Cider is a refreshingly fancy cider made with red flesh apples from France. Using a combination of juice from these crisp apples with hibiscus, the cider has a light floral nose, with an apple-centric flavor, balanced with light tannins to create a semi-dry cider that tantalizes your palate. If you are capable of controlling your urge to dive into those cheese balls then attempt the walk back to your campground to pop open a bottle of Rose and your mouth will be in for an explosion of flavor!
---
Skeeball Tournament!!
Gose Style Ale with Watermelon & Sea Salt | ABV: 4.6%
Like I said before, there are certain definites with Knoebel's camping and the other is the Annual Family Skeeball Tournament. Ladies and Gentlemen, this is competition at its fiercest. Brackets are being created hours before the event on used cardboard. What's at stake? The prized Skeeball Trophy, which is actually an old, crudely made shop class lamp from the late 60's. It's a coveted prize. You get to engrave your name into the wooden base, but you have to take it home and do it yourself. So what do you bring along to drink during such an occasion?
Founder's Green Zebra was the unexpected favorite of the weekend. So many of us enjoyed the powerfully tart watermelon punch to the palate that was nicely laced with bits of sea salt. The salt lingers on the tongue to the end with a dry finish. Not a lot of head came with this Gose and the nose was of candy-like watermelon. This is a Gose with just enough pizzazz to keep you energized until you are ultimately eliminated in the tournament by one of your significant other's multiple cousins.
---
Who Cares If It's 100 Degrees, Let's Play Some Cornhole!
Inspiring Lemon Wheat Ale | ABV: 5.1%
https://www.instagram.com/p/BkBLrY_BLe0/?taken-by=slyfoxbeer
I have found that mastering yard games for this family is like a form of religion. The competition is real and the level of skill is unmatched. I went into my first game of cornhole with the family three years ago and I knew I could hold my own. What I didn't realize that day is how little chance I stood of winning against any of them. It's still a great time, so I love playing, no matter how hot it gets outside.
Bring on the Alex's Lemon Wheat Ale! This drinkable summer beer pours a light, hazy yellow with a slight bit of head, leaving virtually no lacing along the sides of the glass. The flavor of the wheat ale is not overly complex, remaining strong with the zest and juices of the lemons up front. The mouthfeel remains light-bodied, with the citric zest creating bitterness rather than the hops. The malt flavors are there, yet do not interfere with the pronounced lemon flavor. The finish is one that is semi-dry, with a zing of sharp zest and a splash of lemon juice taking over. So refreshing, so light – its almost as if it was made to be enjoyed in the heat!
---
Sitting Around The Campfire
Book of Nomad/Cavern Of The Ancients- Chapter #2: Wrath of Salacia | Graft Cider
Black Currant Black Berry Gose Cider | ABV: 6.9%
https://www.instagram.com/p/BcXXPuRB7V_/?taken-by=graftcider
This might be my favorite time of the day. When we are all settling in our camp chairs surrounding the firepit and enjoying a great drink and snack after a great day. Cooking hot dogs and marshmallows over the crackling fire, while we all laugh and carry on into the wee hours. It's so dark, no one can see a thing and we are all still a little sticky from the hot and humid day, but none of that matters at that moment.
Take this time to dive into a Graft Cider's Book of Nomad Cavern of the Ancients, a perfect way to end the day. A dark berry gose cider, filled with flavors of black currant, milk sugar and vanilla. Sweet notes of blackberries and vanilla on the nose, this is both refreshing and the perfect form of a nightcap to complete the day.
Happy Camping this summer!
---