No Comments
Ultimate 6er | Summer Treat Beers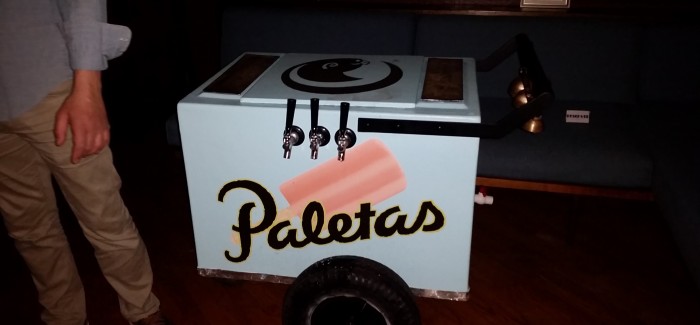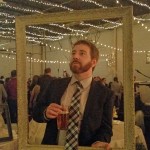 We may be 2 weeks away from the official start of summer. But for a majority of the country, there's already been at least a couple days of some back sweat and sunburned noses. Which of course means it's more than appropriate to break out the summer treats. Instead of getting sticky with melting snow cones or the sadness of losing a scoop of vanilla to the ants, grab one of these summer inspired beers instead. Or even throw them in the freezer for a frozen beer treat!
---
Neapolitan Ice Cream Sandwich
This 10 year old brewery in Saugatuck, MI nailed the neapolitan flavors. Distinct aromas and tastes of chocolate, vanilla and strawberry, but still finishes dry and drinkable. No overly cloying sweetness here, which you'd almost expect from this kind of beer. Perfect for an after dinner treat.
---
Root Beer Float
Forbidden Root's Root Beer and Small Town Brewery's Not Your Father's Rootbeer
All the beers coming out of this Chicago brewery are botanical by design. And true to the original versions of root beer (although minus sassafras since it's illegal to use), it contains plenty of roots and herbs in its brewing. Just check out this list of ingredients from their website: wintergreen, vanilla, cassia cinnamon, fennel, nutmeg, cardamom, black pepper, ginger, clove, star anise, tarragon, basil, capsicum, patchouli, sandalwood, balsam of Peru, licorice root, yerba santa, cocoa, molasses and finally aged with oak to round off the flavor. Sounds intense, but don't let it discourage you. It really does taste like root beer! Throw in a scoop of vanilla ice cream, and you have an adult version of a childhood favorite.
Small Town Brewery has created an actual beer that tastes like root beer. Now this is a must try brew. Also at 10% this puppy isn't playing around. Not Your Father's Rootbeer is now widely available across the country.
---
Popsicles
Sometimes there's nothing better than a mid-afternoon frozen snack for a relaxing refresher. This goes ditto for 5 Rabbit's Paletas series. The Bedford Park, IL brewery does a series of wheat beers feature a different fruit, which are brewed as one and done. When one runs out, they brew the next one, until the summer ends. Currently, they've started off this summer with a gose-ish Guava, but have done Watermelon, Mango (looks to be up next!), and Guyaba. Coming in at 3.5% ABV, you could drink these all afternoon. If only the they were pushing the above carts along the Lakefront Trail…
---
Lemon Ice
DIY Radler
Radler's (or sometimes known here as shandys) are hugely popular in Germany. The word 'Radler' actually translates to cyclist. Bikers would show up to Biergartens wanting to drink, but wanted to still be able to ride home. So they'd "cut" the beer with a bit of soda to reduce the alcohol a bit. They've been gaining popularity here through Stiegl's pre-made radlers, but it's easy enough to make your own. Just grab a German lager or wheat beer, and a lemon soda lower in sweetness (i.e. San Pellegrino's or Jones') and mix to your heart's content. I've found 75% beer/25% soda tends to hit the sweet spot. Nothing better after some midday sun yardwork.
---
Strawberry Shortcake
Short's Brewing in Bellaire, MI has taken on some summer treats in the past with some great success. Peaches and Cream beer, Key Lime Pie Beer (GABF Gold Medal Winner 2014) and now a Strawberry Shortcake beer. Brewed using fresh strawberries and lactose, it definitely tastes like strawberry shortcake. It even has the delicate sweetness you'd experience from eating shortcake. It's a great dessert beer and is best consumed on some patio furniture in the late evening.
---
Raspberry Sorbet
Raspberries and summer go hand in hand. Whether they be tossed into some champagne, thrown into a triple berry pie, or just eaten by the handful on a lawn chair. And Founder's really captures the essence of this refreshingly sweet and tart fruit. Brewed by adding raspberries across different stages of the fermentation, they really are the star of the show. Seriously, try freezing this beer, and you pretty much have a sorbet without any of the extra effort!
---