No Comments
PorchDrinking's Weekly Denver Beer Beat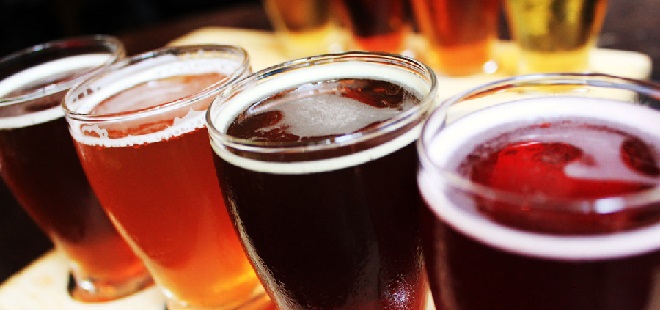 Each week we will be bringing you regional coverage of your favorite beer events happening in your area. Welcome to the Denver Beer Beat. Did we miss something? Let us know!

Cheese and beer, art and beer, ugly sweaters and beer, fudge and beer . . . I can't make this stuff up, folks! Strap it on and get ready for some great events.
Wednesday, December 11th, 2013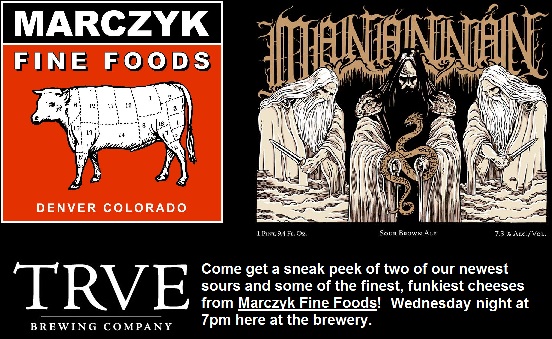 TRVE Brewing (Denver) will be hosting a beer and cheese pairing on Wednesday. Big flavors and funk abound in this upcoming edition of our beer and cheese pairing with Marczyk Fine Foods. Three out of the five pairings will be sours and two of them haven't even been released yet. Come be among the first to sample Manannan (sour brown ale) and Winter Zephyr (sour black ale). Snag tix to this event here.
Vine Street Pub & Brewery (Denver) – Every Wednesday in December  is Festive Holiday Sweater Wednesday at the Vine Street Pub. So, if you wear your "Festive" holiday sweater to the pub you'll receive Happy Hour prices all day long.  What better excuse to wear that hideous holiday sweater than cheaper beer and well, wearing that hideous holiday sweater.
Friday, December 12th, 2013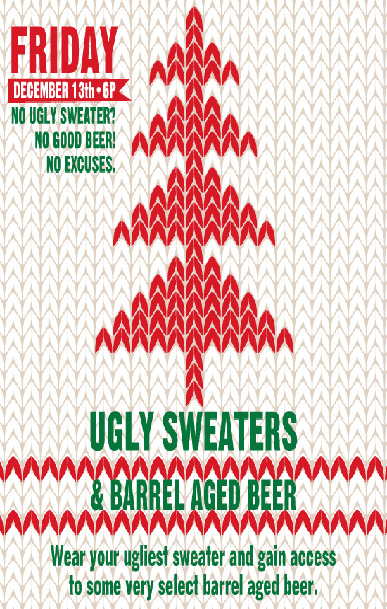 Parry's Pizza  (Highlands Ranch) – Bring that ugly sweater you have been rocking all week to Parry's Ugly Sweaters & Barrel Aged Beer event on Friday, December 13th. If you don't wear an ugly sweater, you won't have access to any of the barrel aged beers they'll have available. The six big barrel aged beers include: Big Bad Baptist by Epic Brewing, Bourbon County Stout by Goose Island, Seventeen by Firestone Walker, Santa's Little Helper by Port Brewing, Wild Turkey barrel-aged Ten Fidy from Oskar Blues, and Well Built ESB by Breckenridge Brewery. More info here.
Wit's End (Denver) It's the most wonderful time of the year…Wit's End are happy to announce the return of the Ugly Sweater! (That's the actual name of their Winter Ale.) Screw superstition, they will be launching their beloved winter ale Friday, December 13. Come celebrate by rocking your ugly sweater in the taproom. They will be raffling door prizes for those wearing an ugly sweater as well as a special prize for the best (or worst?) ugly sweater to be chosen at 7:00pm. Jason from Pride of Philly will be providing his amazing cheese steaks and taproom hours will be extended slightly from 2-9 PM(ish.) Also, Friday will be the only day we will sell Ugly Sweater to go—and only in our 40s. So bring your 40 in for a refill or grab a new one…Happy Holidays and CHEERS!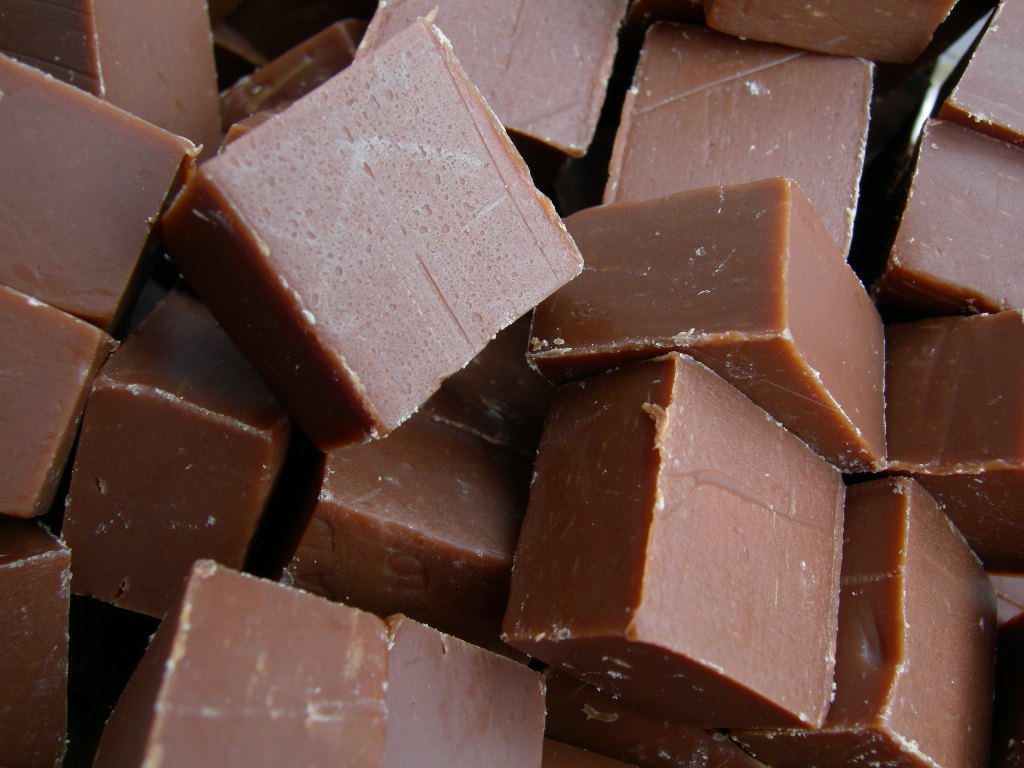 Copper Kettle Brewing (Denver) December is "Candied Beer" Cask Month, so we will be tapping a different cask every Wednesday each made with a different fresh Christmas candy, some even made right here in house by us! Fudge Stout on CASK is the "candied beer" that is tapping this week! Get down there already! Made w/ cocoa powder & thick fudge! Join us on Wednesdays as we tap a 10 gallon batch of a specialty cask. Once it's gone, it's gone!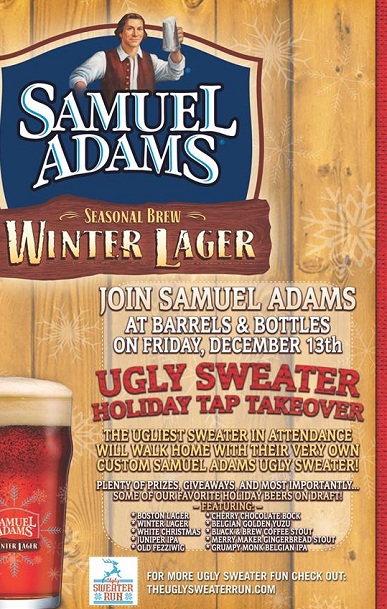 Barrels & Bottles (Golden) will host an Ugly Sweater Party and Food Drive. A tap takeover of the always delicious Samuel Adams will be from 5 to 10 p.m., featuring Boston Lager, Winter Lager, Merry Maker White Xmas, Old Fezziwig, Golden Yuzu, Juniper IPA, Cherry Chocolate Bock, Black and Brew, and Grumpy Monk IPA. Wear your ugliest sweater and bring in four cans of food for the Golden food bank, and you'll get a free ten-ounce pour of Boston Lager. Giveaways to include an awesome Sam Adams firepit and other cool swag. Tis the season of horrible sweaters, delicious beers and giving. The Golden Young Professionals will be on hand to collect canned food that will benefit the Christian Action Guild of Golden.
Saturday, December 14th, 2013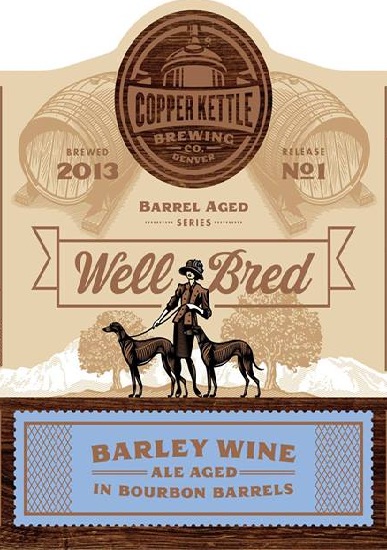 Copper Kettle Brewing (Denver) Well Bred Bottle Release Party From 12pm until 10pm.The Copper Kettle Brewing Co. will be hosting a bottle release party for their second 22-ounce bomber bottle in its four-part barrel-aged seasonal series. Well Bred (previously known as 2013 Bourbon Barrel Barleywine) is an English-style barleywine packed with malt, caramel undertones and hints of vanilla, and aged for months in Breckenridge Distillery bourbon barrels. There is a limited quantity (480 available), so get there early – so we will ask for a three bomber maximum sale per person. Copper Kettle opens at noon. Next year, Copper Kettle plans to make this beer a fall seasonal.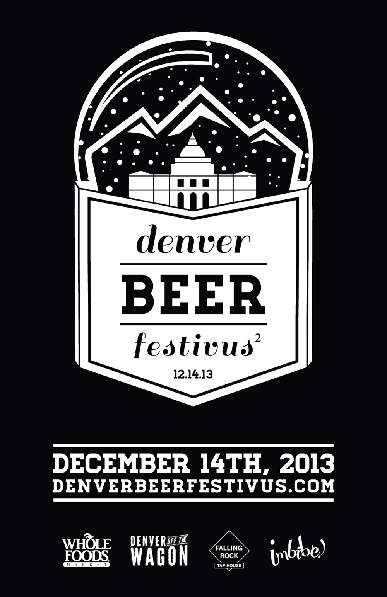 Denver (ONLY) Beer Festivus (SOLD OUT) The second annual Denver Beer Festivus takes place at the McNichols Building in Civic Center Park, featuring 20-25 Denver breweries. The festival will be held from 2 to 6 p.m., the tickets were $40-$65. If you didn't get tickets this year, you are missing out! There will be music and food.
Sunday, December 15th, 2013
Wit's End (Denver) will be hosting a Skate & Create event at the brewery. They had so much fun the first time that we're doing it again – Come out and design your own skateboards! Join our friends at Sanctum Longboards and Wit's End Brewing Company on Sunday, Dec. 15th at 12PM. Enjoy craft beer while you get your creativity on. They'll be using acrylic paints and markers. No "artistic talent" necessary – Christine will be helping everyone come up with concepts and teaching everyone how to use the art supplies! Skate & Create will be open to all ages this time, so feel free to bring your son/daughter/sibling/cousin and show them a fun time! Ticket Price Includes: Your first beer (21+) and doughnuts, Blank skateboard decks for you to keep! We will supply paints, markers, etc. And best of all, creative bragging rights for your finished masterpiece.
Tickets purchased in advance: $50 for one skateboard, or just $65 for two! At the door: $55 for one, $72 for two.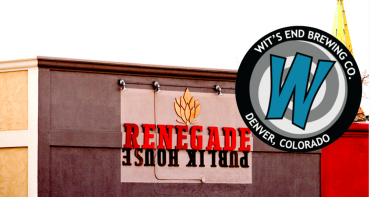 Renegade Publik House (Denver) will host a beer dinner at 5:30 p.m. with Wit's End Brewing (we know, they are busy folks!), featuring five of the nano-brewery's brews paired with a menu created by Renegade chef Tim Hefty. Some of the courses include: charred butternut squash bisque topped with a caramelized onion and raisin compote paired with Wit's End Ugly Sweater; and baked cod pave over roasted fennel and sweet potatoes paired with Jean Claude Van Blonde. Tickets are $49 per person and must be purchased in advance.