No Comments
Deschutes and Goose Island – Class of 88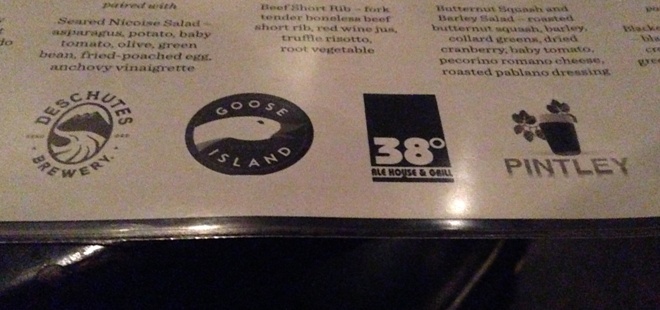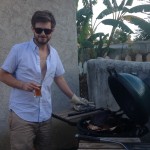 Belgian Style Ale
IBU: 7 / 17
ABV: 10.9% / 11.2%
Beer brings people together. That was true 25 years ago, when Gary Fish (Deschutes) and John Hall (Goose Island) were starting their breweries and that was certainly true last week at the Pintley release party for the new Deschutes/Goose collaboration, Class of 88 Belgian Style Ale. I'm new to both Los Angeles and PorchDrinking, so an opportunity to meet some fellow craft beer enthusiasts and to try a brand new beer was too much to pass up.
The Deschutes/Goose Island Class of '88 collaboration is a Belgian Style Ale brewed with Michigan Riesling and Oregon Pinot Noir grapes, hops from Mt. Hood and pilsner malt, then aged in Muscat wine casks. As has been the case with the other beers in this series (Deschutes previously joined forces with Rogue, North Coast, and Great Lakes, all founded in 1988) each brewery produced this beer locally.  Brett Porter, the head brewmaster at Goose, came to Chicago from Deschutes just a few years ago, so I'm guessing it was a lot of fun to work on Class of '88 with old friends to celebrate the 25 year milestone for these craft icons.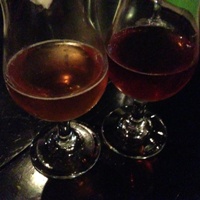 I had each version, and what surprised me most was the color difference – Goose's ale poured a clear golden color, while Deschutes' was a rosy red. I wonder if the amount of local grapes was slightly different in the two batches. On my first sip, the beer had a delicious tartness, almost like a geuze. Then, as it warmed, it developed into a crisp, dry flavor remarkably similar to a glass of white wine. It was complex and delicious.
Great beer is best enjoyed with great company, and I want to shout out to Jason of Beer+Food=Happy, who worked with Pintley to host event. Like me, Jason is a pretty new beer blogger, but was really well connected. He introduced to Goose Island's Christine (formerly of The Beer Chicks). She lovingly protected keg of Lolita for the event, which gave Angelinos a rare taste of the fine Chicago wild ale. Andrea from Deschutes introduced me to Hop Henge, a huge pale ale loaded with Centennial and Cascade hops, and also gave me a lesson about "On Nitro," which is how the Deschutes Red Chair was poured.
All in all, I had an amazing night at 38 Degrees Ale House (always good to add a great beer bar to the mental rolodex) with tasty brews and fantastic new friends. What more could you ask for?