No Comments
Beer Travels | Greece is the Word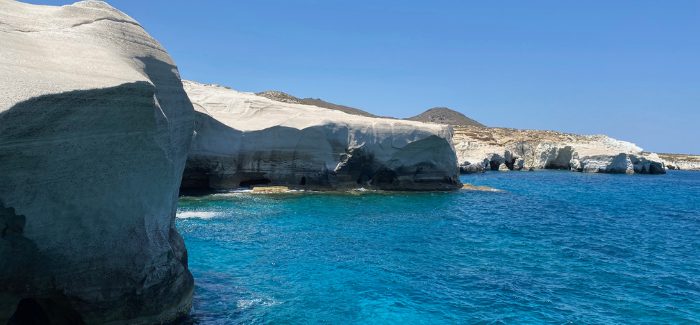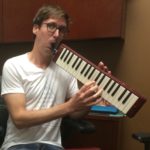 After a year+ of adding significant wear and tear to our couches and trying to save countless botched home improvement efforts, it's time to explore the world outside our homes again. With vaccination rates rising, a number of countries are opening their doors to tourists once again. Of these locales, Greece may be one of the most enticing, where exploring ruins and picturesque Mediterranean isles makes for a much more interesting trip than exploring your local Target for the 8,495th time. And while Greece isn't necessarily a world-renowned destination for beer, there's enough exciting things happening in Dionysus's domain to make sure any beer lover will have their fill.
Greece is the Word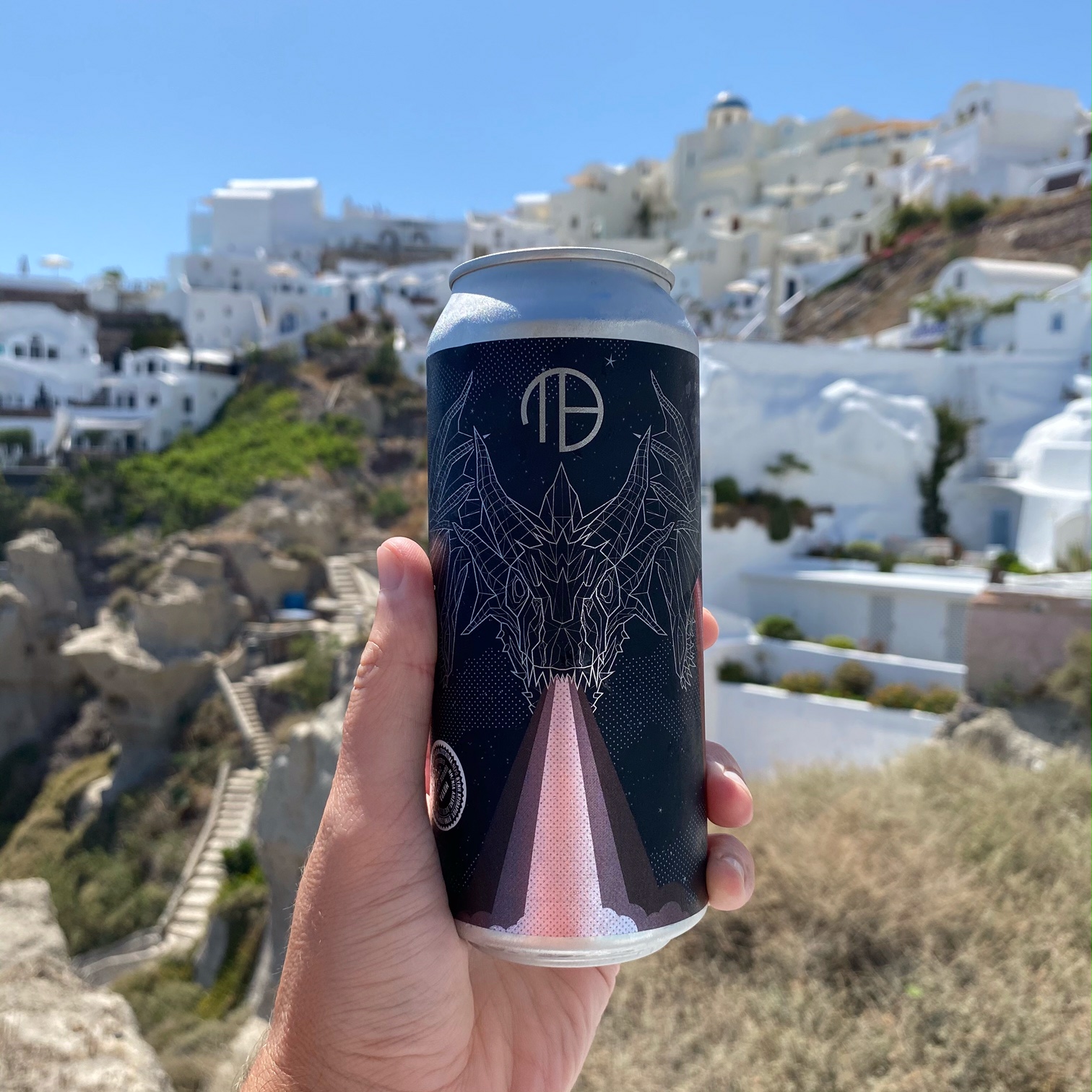 Here are a few general tips you should know as you start to plan your travels:
Chances are you'll be flying into Athens International Airport. The airport arrival is easy, and you will need to show proof of a recent negative PCR test or proof of vaccination. You also will need to fill out this PLF form and have it ready to show to a number of people over your transit. There's also a good chance that you will be chosen for a random PCR screening at the airport, and this comes at no cost other than another aggressive nose attack from a cotton spear.
The airport is a ways out from the center of Athens (40 minutes by taxi, slightly longer by public transportation), and there are a few ways to get into town or to the ports. The easiest of course would be by taxi (set fees around €38, though you might be able to get one for slightly less if you book via Uber), but you can also take the bus or metro for €6-8 each way to either the port or the center of town. If you do not have a lot of luggage, this is the way to go.
Exploring the islands is a must, and it's easy to book your tickets through the FerryHopper app. If you plan ahead of time, flights are not much more expensive than the ferry, but luggage may be easier to bring along via boat, plus the scenery is superb at all times. Boat times are notoriously fickle, and make sure you arrive early as ferries are happy to leave 3-5min before their scheduled departure time.
Athens doesn't have the best reputation, but certain neighborhoods are absolutely wonderful for exploring day or night. If you are not going to be in Athens all that long, finding a hotel in the Psyri or Plaka neighborhoods will place you close to the main sights, as well as give you plenty of cool spots to explore right at your doorstep.
Goddess of Wisdom Guide My Path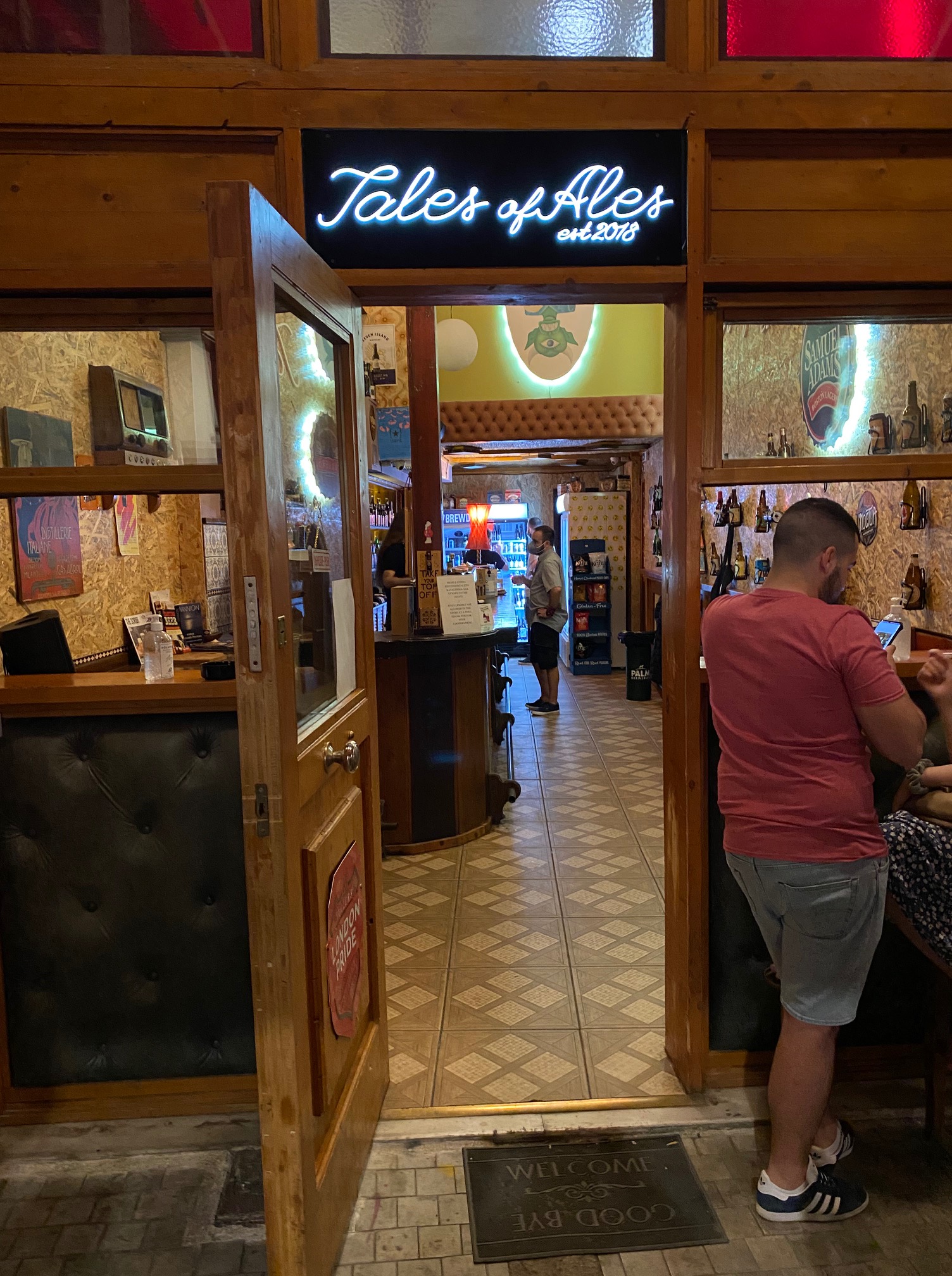 In the wise words of a taxi driver, "don't listen to a place when it says it has a great view of the Acropolis. Everywhere has a great view of the Acropolis." And he's right, the most famous icon of ancient Athens looms over the city. All of the walking, hiking, and exploring is going to make you rather thirsty, so let's highlight some of the best places for quenching that vacation thirst with a cold beer.
Island Hopping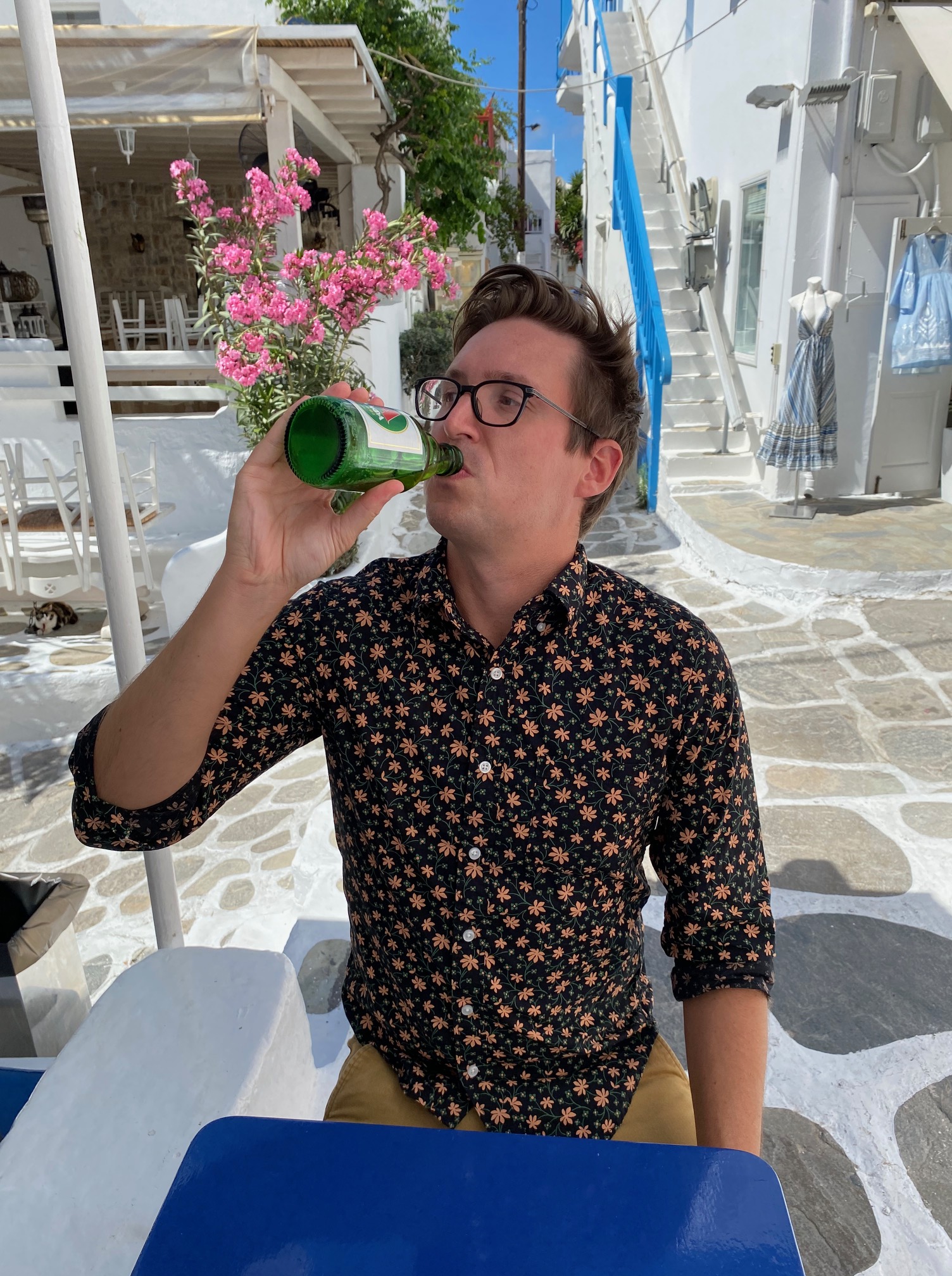 White buildings with blue tops built into the sides of cliffs overlooking the Mediterranean, the beauty of Greece is well documented by countless travel blogs and Mamma Mia fansites. There are more islands than you could ever visit in a lifetime, so let's highlight a few of the major islands with some tips for each.
Santorini is your quintessential touristy island experience. Undeniably gorgeous, it's beautiful to explore both on land and sea, either walking through the towns or hiking between them, or booking a lovely sunset booze cruise. Santorini Brewing Company, which opened in 2014, has been providing the rest of the island with pleasant IPAs and other local brews, and you can find their beers at most restaurants. If you want to visit the brewery, note that it is located, along with most of the wineries, on the other side of the island away from most of the lodging.
If you ever wondered which Greek island the cities of Vegas or Dubai go to vacation, then Mykonos is your spot. With high-end shopping and restaurants, cocktail bars and clubs open until the sun comes up, this isn't necessarily a craft beer paradise, but Mykonos Brewing Company does its best to make sure you're not drinking swill. With a small tap room, you can stop by for a tasting and hang out with the very friendly staff, with some great barrel-aged beers to sip.

Taking a flight with Apollo at Mykonos Brewing Company

Featuring beaches that wouldn't be out of place on some extraterrestrial moon, Milos is less touristy than the previous two spots, but no less beautiful. The food and vibes here are tops, with restaurants like O! Hamos! and Medusa stocked with some great local craft beers to go with your excellent meals.
Don't be afraid to check out some of the less known islands, especially if you do not want to deal with summer crowds in Santorini and Mykonos. Smaller, lesser known islands like Sifnos (the foodie island) and Antiparos (hey, Tom Hanks!) are well worth your time, especially if your vacation vibes trend more towards chill than party.
One word of advice, taxis and other transportation is usually not readily available on the islands. In many cases, renting a car for a day might be the same price as a one-way cab fare. Rental cars, scooters, and various other forms of transport are very easy to rent, though some islands require that you have an official International Driver's License. It's worth planning your mode of transport to avoid potentially waiting for an hour at the port for a cab to arrive to pay €35 for a one-way trip to your hotel.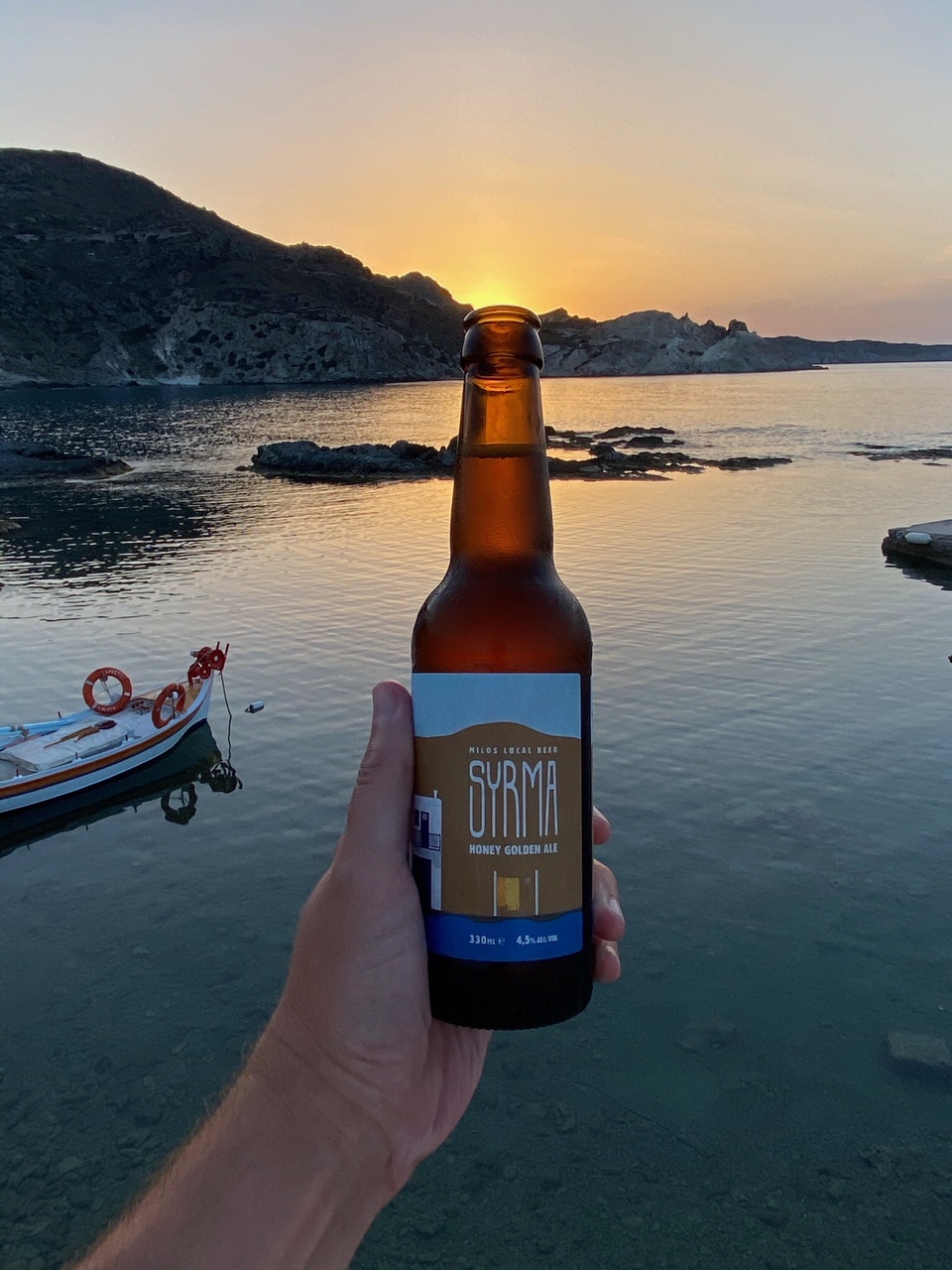 There really is something for everyone in Greece. Whether you want to relax in natural beauty, want to dig into centuries of history, or you are trying your best to make sure you don't remember the night out, you can find it here.
---