No Comments
2 Days 2 Nights | Portland, Maine (Part 2)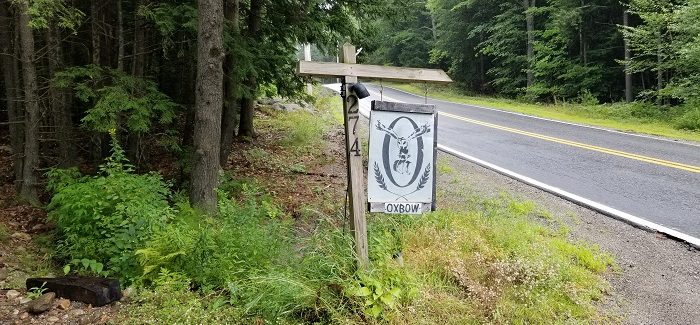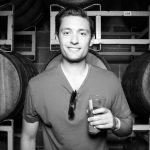 I had to divide up this Two Days Two Nights feature due to how many great breweries I experienced during my trip. While Part One features highlights on Allagash, Industrial Way, Bissell Brothers and more, Part Two features a full experience of Portland's trending Yeast Bayside brewery scene along with a particularly scenic trip farther north up the coast to visit some of Maine's more interesting farmhouse breweries. So, let's kick back off with the second part of Friday afternoon, which revolved around a trip to downtown Portland, home to the trendy Yeast Bayside brewing district. 
Friday (Part 2)
To start off the Yeast Bayside experience, we ventured to Lone Pine Brewing, one of America's fastest-growing breweries thanks to its huge alignment of IPAs and fruit-forward beers. The small taproom was packed when we got there and it makes sense given how tasty their Raspberry Sparkler Sour Ale and Portland Pale Ale were. Coincidentally, Lone Pine has also opened up a second, larger location that will provide more real-estate for production of barrel-aged and sour beers. Around the back of the same building is Goodfire Brewing Co, which really leans into the funky warehouse setting while offering a few highly-sought-after IPAs, including Prime Citra IPA and Waves Vic Secret IPA. Essentially, this one building is a sanctuary for IPA goodness and is worth a visit for any hop-heads.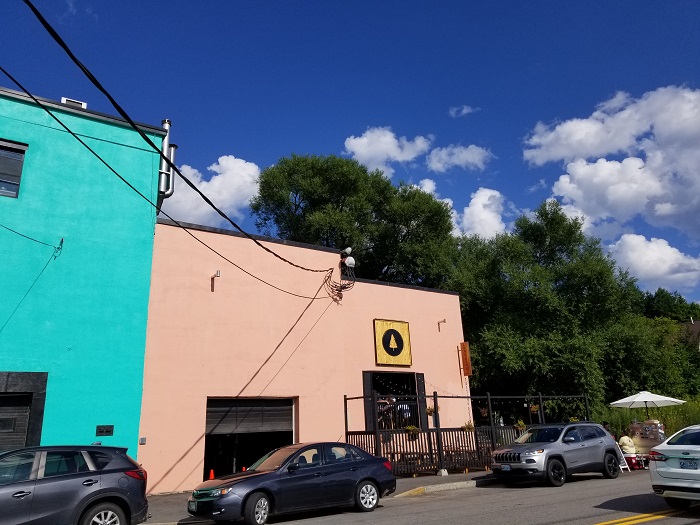 If you're a fan of funky styles, fear not because a 5-minute walk leads you to the newest brewery on the block, Brewery Extrava, which focuses on Belgian-style beers and blew me away with their well-crafted Saison. Right up the block (see the trend here?) is one of the cooler destinations in Yeast Bayside, Urban Farm Fermentory, which offers a variety of beers, kombuchas and meads in a funky space similar to what one might expect at Lagunitas' Chicago taproom. The strawberry mead (at 13% ABV) is extremely dangerous for how smooth it was but it was the kombucha that was a real standout. I'm not a huge kombucha fan, but their rhubarb variety was extremely memorable and prompted me to buy a full growler.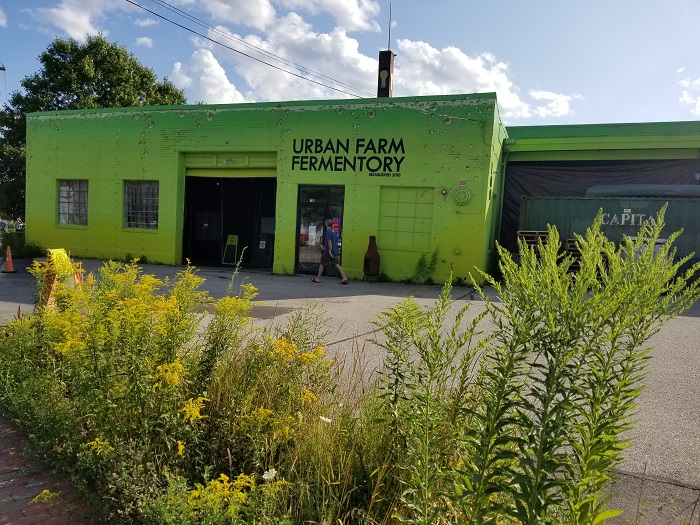 Once you have a taste for kombucha, you can wet your whistle even more by trekking up the hill to Root Wild, which specializes in the stuff. I really liked their watermelon variant and they also brew a few select beers, too.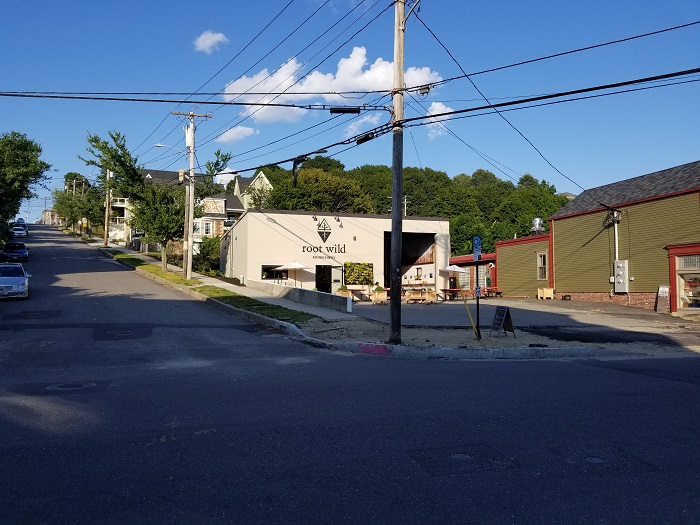 There's a lot of beer to be consumed in Yeast Bayside but thankfully the walking in-between is equal parts hilly as it is scenic. Oxbow's Blending & Bottling location is near the main downtown hub and the place really comes alive in the summer: It was full of tourists and street festivals when we went. For dinner, it was time for a traditional Maine lobster roll. While Portland Lobster Co. might be the most well-known, Bissell Brothers-owned High Roller Lobster Co might be the most-hyped (for good reason). With bright red retro decor and a highly-curated beer list, High Roller was a pleasure. Their traditional lobster roll, served on a perfectly buttery toasted brioche bun and oozing with lime mayo, featured a huge array of fresh-caught Maine lobster and was a perfect conclusion for the night.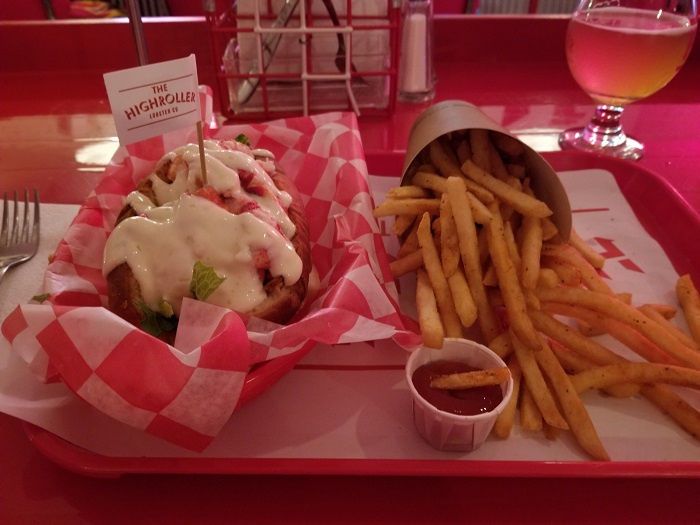 If you're feeling extra ambitious, Liquid Riot Bottling Co. is a short walk away and offers a massive list of house-made brews and spirits. Plus, they're open late night if you're up for it. Rising Tide, Sebago Brewing and Shipyard Brewing Company – which also has an outpost in the Portland airport – are also breweries located near the bay and should well be worth the visit. I, unfortunately, did not have the time. After all of the beer – mostly consumed in flights and small pours – I had during the extended day, I knew it was time to turn it in. There was still one more full day. 
Saturday
Ready for an early morning excursion? If you're extra daring, I recommend taking the first ferry from Casco Bay Lines, which leaves at 5:45 a.m., out to Peaks Island. It's a quick 30-minute cruise and offers amazing views of the harbor, the nautical military base of Fort Gorges and stunning sunrises. Peaks Island is a small island town that is very walkable.
Walking off the beer, one island at a time. pic.twitter.com/8u2xOybSw5

— Taylor Laabs 🍺 (@TaylorLaabs) August 10, 2019
I recommend walking up Seashore Drive for some picturesque ocean sights before heading inland to Battery Steele, the old military outpost. Yes, the brewery in Industrial Way is named after it. Before you make your way back to the mainland, Peaks Cafe has some of the best freshly-made Danishes I have ever had along with hot coffee that hit the spot on the brisk Saturday stroll.
After that fun side journey, it was back to beer. While there are definitely more options in Portland to explore, a short drive up the coast to Freeport provides some other enticing alternatives. Along with being the headquarters of outdoors retailer, LL Bean, it is also home to the pristine Maine Beer Co. The newly renovated taproom and kitchen is stunning with bright white and wood accents. The inside space and adjacent patio is as spacious as it is calming, mostly due to the very cool art-focused water sculpture that serves as a visual centerpiece and talking point.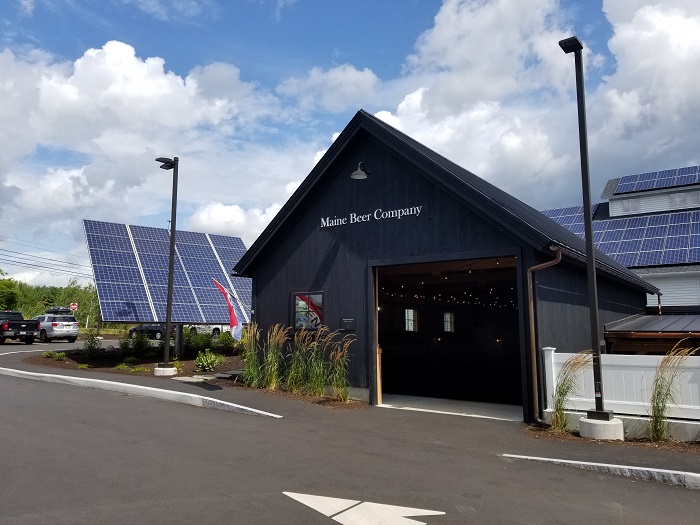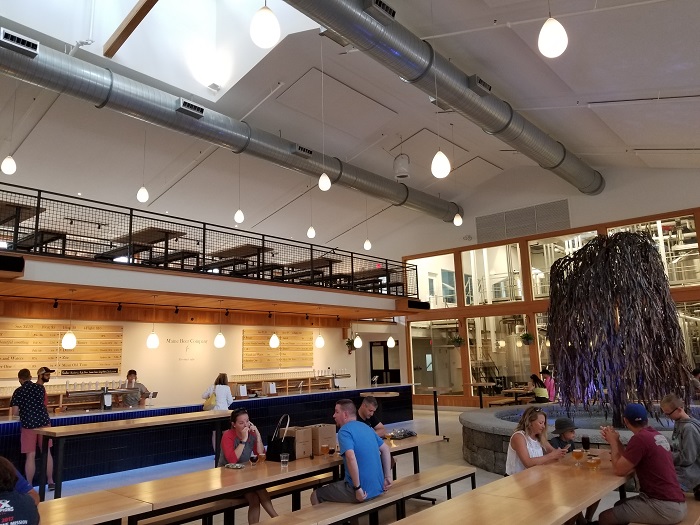 If you're at Maine Beer Co., IPAs should be a top priority. I had a flight of four small pours: Lunch, Dinner, Second Dinner and Woods and Waters. All four delivered an elevated IPA drinking experience worthy of their UnTappd accolades and showcased MBC's mastery of the style.
Lunch time @mainebeerco pic.twitter.com/mTNEgzeF0q

— Taylor Laabs 🍺 (@TaylorLaabs) August 10, 2019
While Second Dinner DIPA might be the most-hyped due to its rarer release status (people were rolling out with literal crates of it), I came away most impressed by the subtle hopped goodness of their Woods and Waters IPA, which was brewed to commemorate the Katahdin Woods and Waters National Monument. With a large side of their delicious, made-in-house, wood-fired pizza (go for the mushroom), drinking and eating here is a must. 
If you're already in the area and looking for another cool spot to relax on a sunny day, Stars and Stripes Brewing is a good next step. Owned and operated by Marine veteran Brad Nadeau and his wife Nancy, this year-old, veteran-owned brewery has a great story and a really fun tap list that highlights a variety of military-sayings and themes, including the delightfully fruity Mission: Mango Tango and Warriors Wheat. With a small pond and family gathering space out back, the Stars and Stripes taproom is a great place to extend your afternoon.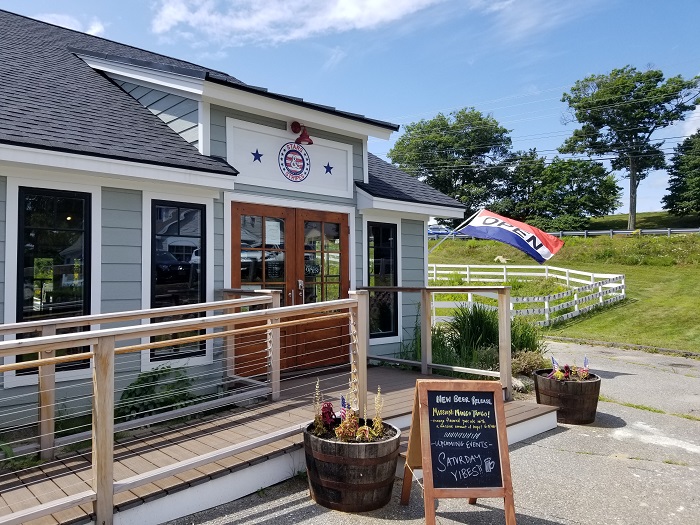 At this point of the day, you have a few options. You can go back to Portland and experience more of Yeast Bayside or travel farther up Route 1, through the woods, to some of Maine's more isolated breweries. My mom and I chose the latter.
About an hour's drive north, through winding roads and lush foliage, you'll happen upon a very small sign announcing that you have arrived at Oxbow's Farmhouse Brewery location. Located on 18 acres of pristine Maine land, Oxbow's Newcastle location offers a true farm-to-table experience as the brewery's outdoor operation includes a bee colony; a full garden full of blueberries, raspberries, and cherries; and a pig farm farther up the hill.
Hanging out at @oxbowbeer pic.twitter.com/I6QpmNJSe6

— Taylor Laabs 🍺 (@TaylorLaabs) August 10, 2019
The cabin next door is even available on Airbnb. The taproom is quaint and small, but extremely cozy. You can spend an entire day here cycling through the variety of farmhouse-focused taps (my favorite was their Metal Fruits Farmhouse Ale) or rare bottles, which you can consume on-site. With the woods in every direction, this is truly a memorable experience that should entice every beer fan looking to see and try something new. 
If you're already at Oxbow, it only makes sense to take the quick 20-minute drive farther north to check out another farmhouse operation, Odd Alewives Farm Brewery, which produces some truly exceptional Saisons that ebb between a classic Farmhouse style and one made with rhubarb. Their Odd Friend Gose made with sauerkraut from a local business in Waldoboro was especially unique. It's worth the trek if you want to make it.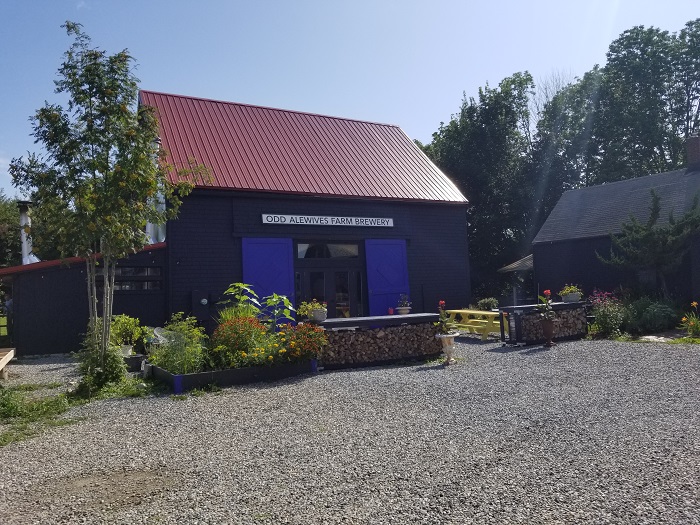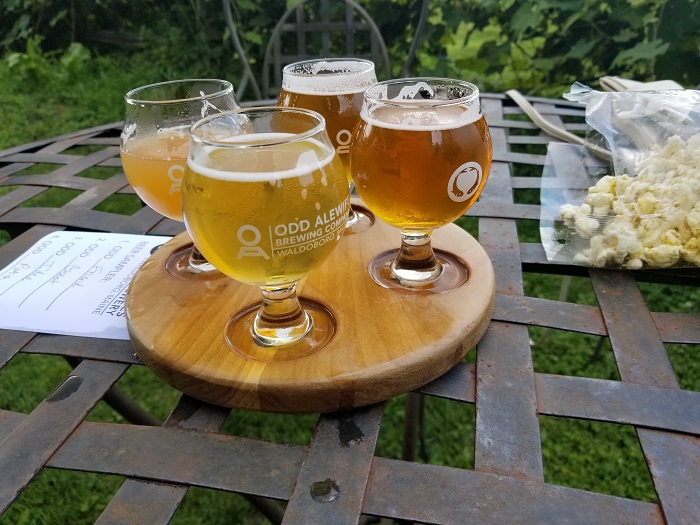 After the journey through the woods, it was time to head back. For us, that meant a room at the Brown Wharf Inn overlooking the water in Boothbay Harbor, which is about a 45-minute drive south. Similar lodging accommodations can be found in Bath or Bar Harbor. Stop me if you've heard this before, but the drive is super pretty alongside the water and you'll even pass an exceptional brewery. Boothbay Craft Brewery is a small operation but churns out some exceptional beer. Their Thirsty Botanist juicy IPA was impeccable when enjoyed on the balcony overlooking the harbor. For dinner, Thistle Inn or Boothbay Lobster Wharf are great options.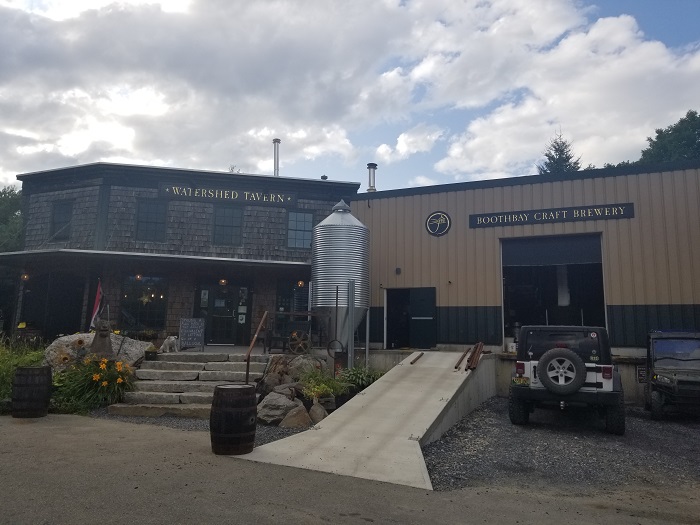 On a final note: If you can extend or expand your trip to include a quick visit to either Boothbay or Bar Harbor, I highly recommend it. Both provide traditional coastal port town vibes alongside some great culinary and lodging options. It's a scenic way to spend a night and made the trip feel longer too. 
Sunday
After a full and fulfilling weekend, it's time to make the trek back home. Traveling from the more remote location of Boothbay Harbor to the airport takes about an hour and a half but it's really smooth, with little traffic. If you get the chance, I'd save up a bit of time to grab breakfast in the neighboring port town of Bath. We stopped at the historic Mae's Cafe and Bakery, which had a long menu full of excellent options including their oatmeal dishes, egg scramble . and fresh baked goods. After breakfast, we hopped back on Route 1, made our way through security and left a short bit after. The airport experience in Portland in Maine was seamless when I visited but obviously, it may vary. 
So, that is my 2 Days 2 Nights feature on Portland. After experiencing the city and the areas around it, I leave more curious than when I first arrived. The beer, food and scenery make this beer city a must-visit for any beer-lover, hiker or nautical sightseer. I'm already looking for flights back next year. Cheers!
Photo Credit: Taylor Laabs
---