2 Comments
Ecliptic Brewing | Orbiter IPA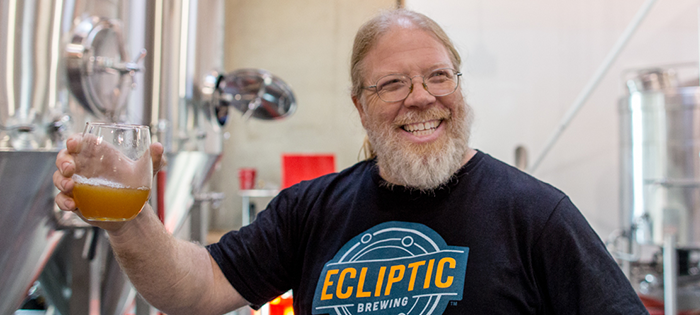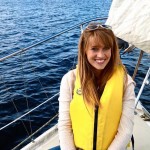 Photo Courtesy of Ecliptic Brewing
It's hard to stand out – as a beer – in Portland, Oregon. A pillar of the city's culture is its beer. You discover Portland by sipping your way through – your taste buds tickled by the variety, consistency, creativity, found within the city borders. Bets are that anything you have is going to be good.
Lucky for me, I found a beer this past weekend that far surpassed good. I discovered something that truly sent me into orbit. Appropriately named, this beer is the Orbiter IPA from Ecliptic Brewing.
Ecliptic Brewing is the latest passion project of John Harris. If the name rings a bell, it's no surprise. Harris is a celebrity within Oregon's craft beer culture. Take a look at his resume and you'll see that Harris has left his mark at a few big names in industry – McMenamins, Deschutes Brewery and Full Sail Brewing Company.  Harris has been pushing boundaries with beer for over twenty years, and Ecliptic Brewing is no exception.
Ecliptic, which opened its doors in 2013, celebrates the marriage of Harris' two passions: astronomy and beer.  So, really, it's no mystery of why the beer – specifically the Orbiter – is out of this world. (Sorry, bad joke, but I just couldn't resist.)
The Orbiter IPA is a product of Cascade, Centennial, Chinook and Columbus hops. The result is a hearty body that is perfectly paralleled by light, citrus notes. It is everything that you want out of an IPA – powerful but not overwhelming, hoppy but balanced, bitter but sweet at the finish. Ecliptic can pat itself on the back for the creation of a brew that stands out amidst the exceptional Portland beer line-up.
For more information on Ecliptic – and its other beers, check out their website.
https://www.instagram.com/p/_xntE_ku3_/?taken-by=eclipticbrewing
---