No Comments
Counterbalance Brewing Company | Raconteur Rye Pale Ale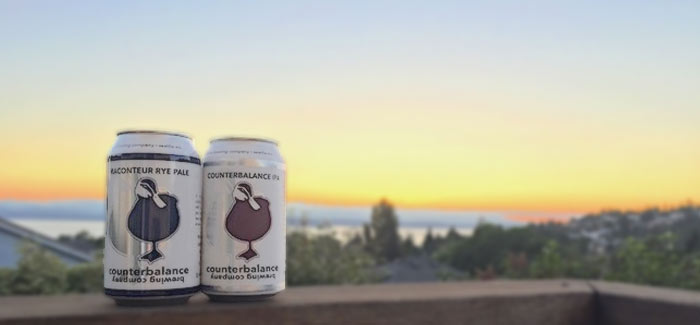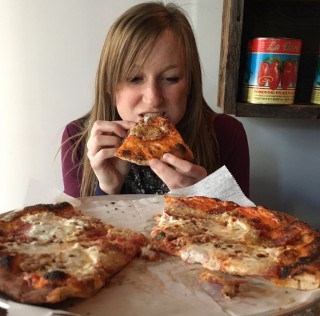 ABV: 5.8% | IBU: 38
Just in time for summer barbecues, weekend camping trips and sunny beach days, Counterbalance Brewing Company has released its first two canned beers: Raconteur Rye Pale Ale and Counterbalance IPA. Both of these beers are available for purchase in 6-packs throughout Washington as of the beginning of July, but today's showcase will focus on the delightfully refreshing Raconteur Rye Pale Ale.
The Raconteur Rye pours a bright, vibrant amber – it honestly glows like sunshine in a glass. The head is sand-colored, with fine, delicate bubbles that leave spotty lacing throughout. Lightly sweet malty notes and slight earth tones grace the mild nose, while the mouthfeel is medium, with medium-high carbonation that tingles throughout each sip. Flavors of juicy, citrus hops are coupled with spicy rye notes to create a memorably crisp taste. The citrus flavors round out with moderately bitter hops near the end.
https://www.instagram.com/p/BEW3NGtkwUD/?taken-by=counterbalancebeer
Each attribute – from appearance to finish – is expertly merged, and it is the combination that makes the Raconteur Rye into the ideal summer pale ale. First, the mild nose opens the palate. Then, the medium mouthfeel couples with higher carbonation to make each gulp satisfying; your taste buds are tingling from the fruity Northwest hops and the grainy rye notes, while the crisp carbonation quenches your thirst. You can't help but wish for sunny days and warm nights as you enjoy this clever pale ale.
Thirsty yet? Then make sure to visit Counterbalance Brewing Company and the rest of the breweries featured in our 2 Days, 2 Nights in Seattle itinerary!
---