No Comments
PorchDrinking's Weekly Denver Beer Beat | February 17th, 2016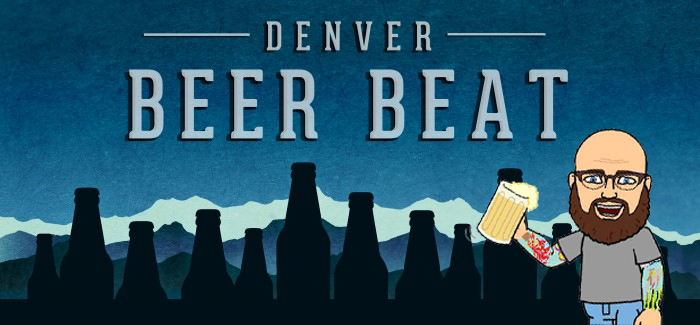 Average Reading Time: [less than a minute]
It might as well be May with this weather! We are stoked AF for some patio sessions this week with the temps crawling up into the seventies. Get your bike out of storage, grab your leash and your furry friends, let's go drink on a porch somewhere!!!!!
As Stout Month marches on even though the sun is trying to come out, we think it's only fitting to rip down some roasty barley pops on your favorite breweries patio! Do it! Sour Month continues over at First Draft, so make sure to pop in and treat your tongue to some tart!
In the bottle release zone, Crooked Stave, Black Project and Avery all have some surly suds for you to grab up for your cellar or to bring to your friend's next barbecue.
Some great events for the week include but are not limited to: Freshcraft throwing a Randall on their tap wall, Hogshead Days, Brewed Food with New Belgium and Rebel Restaurant, firkins, beer and cheese pairings, Meat Wave playing some tunes at Ratio. There are also a couple of out of town festivals up in ther' if that suits your fancy. Brunch at Copper Kettle, and English Breakfast at Hogshead too! Call to Arms Brewing is throwing a Mardi Gras Rumpus on Tennyson Street!
Some of our friends are celebrating some anniversaries and having-a-party-about-it. Show some love and stop into Goldspot Brewing, Two22 Brew, (Centennial), Factotum Brewhouse, and 300 Suns Brewing (Longmont) as they are all great locales with tasty brews waiting for you!
Oh yeah, Pliny the Younger is getting tapped over at Falling Rock. Almost forgot about that. . . . NOT!!!!
That should be just enough to tide you over until next week. Until then . . . drink responsibly . . .use two hands!!!!!
If your event didn't make it in to the Denver Beer Beat for this week and you want to see it in the calendar, let us know!

Cheers to ye and may eternity find us in as good company as this! Stay Thirsty and Keep Denver Beer'd!
---
The weekly PorchDrinking Denver Beer Beat sheds light on news of openings, special tappings, firkins and one-off batches, bottle releases, dinners, pairings, anniversaries, tap takeovers, cigar things, whiskey stuffs, etc. each and every week.
Cory Pelc is the Denver Editor for PorchDrinking.com. Follow him on Instagram and Untappd: @haveabeeraboutit. On Twitter, you can follow along at @haveabeerboutit.
---