No Comments
Event Recap | Beers Made By Walking 2017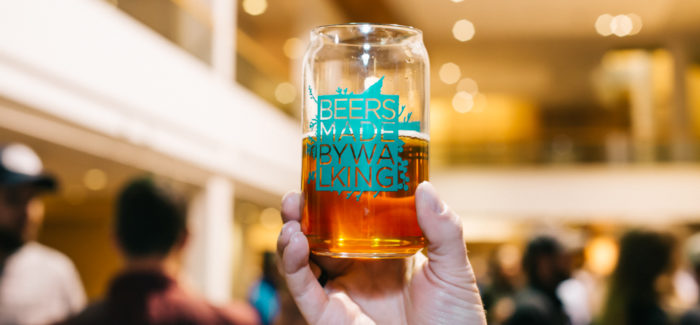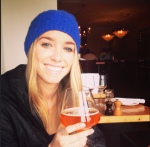 For the last six years, Beers Made By Walking has offered beer drinkers in a select few cities an opportunity to explore a collection of one-off beers inspired by local nature and urban walks. This program began back in 2011 and over time has worked with 150 different breweries across six states.
This year, Beers Made By Walking hosted its annual Denver event at the Denver Museum of Nature & Science, who was also the beneficiary of the proceeds from the event. Essentially, attendees got to feel like they were Ben Stiller in his Night at the Museum movies but with the added bonus of 33 breweries also hanging out for the evening.

Beers Made by Walking is a special event coinciding with the Great American Beer Festival in Denver by offering brewers and beer drinkers a chance to slow down and connect over special one-off beers inspired by plants, places and playfulness.
San Francisco beer fans can also attend a Beers Made By Walking event next month at Laughing Monk Brewing.
Our Favorites from 2017 Beers Made By Walking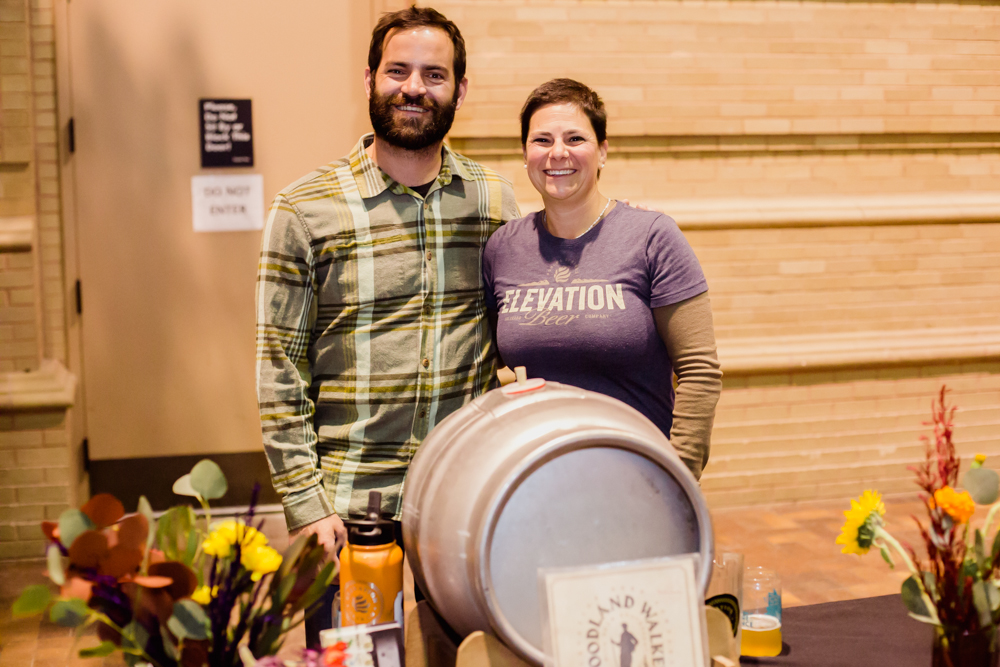 The table sour made with foraged spruce tips and Simcoe hops really stood out. Baere, who took home a bronze medal in the Berliner-Style Weisse category, partnered up with Rocky Mountain Flyathlon to make this special brew. Together, these two Colorado businesses hiked up Bear Creek drainage outside of Colorado Springs into a Greenback Cutthroat Trout restoration area. Along the way, they foraged Colorado Blue Spruce and Englemann Spruce. And that spruce definitely came through.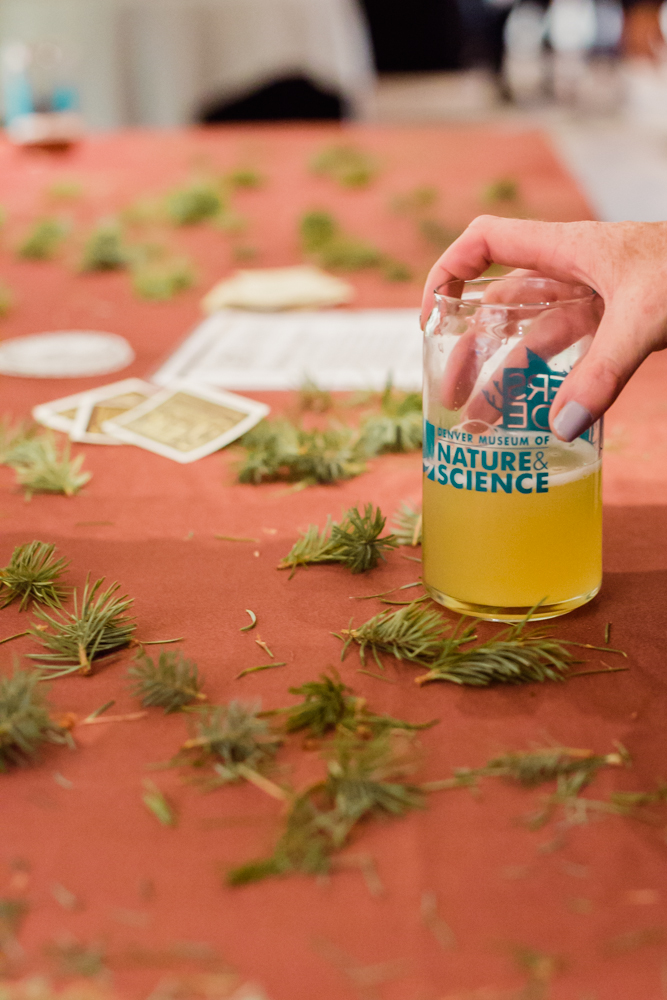 While it was mostly Colorado breweries at this year's event in Denver, Beers Made By Walking also likes to invite a select group of out-of-state breweries to participate while they are in town for GABF. One of those breweries was Haw River from Saxapahaw, North Carolina. Their Rusted Plow really stood out at the event as a foeder-aged Brett saison with lime zest and cucumbers and basil from the brewery's own garden. This creation tasted like a craft cocktail as it was also dry hopped with three different types of hops!
Another out-of-state brewery's beer that was a hit at Beers Made By Walking was Enchanté. This beer was made with foraged Carolina Chanterelle mushrooms. To complement the 'shrooms, Free Range threw in some fresh pine tips.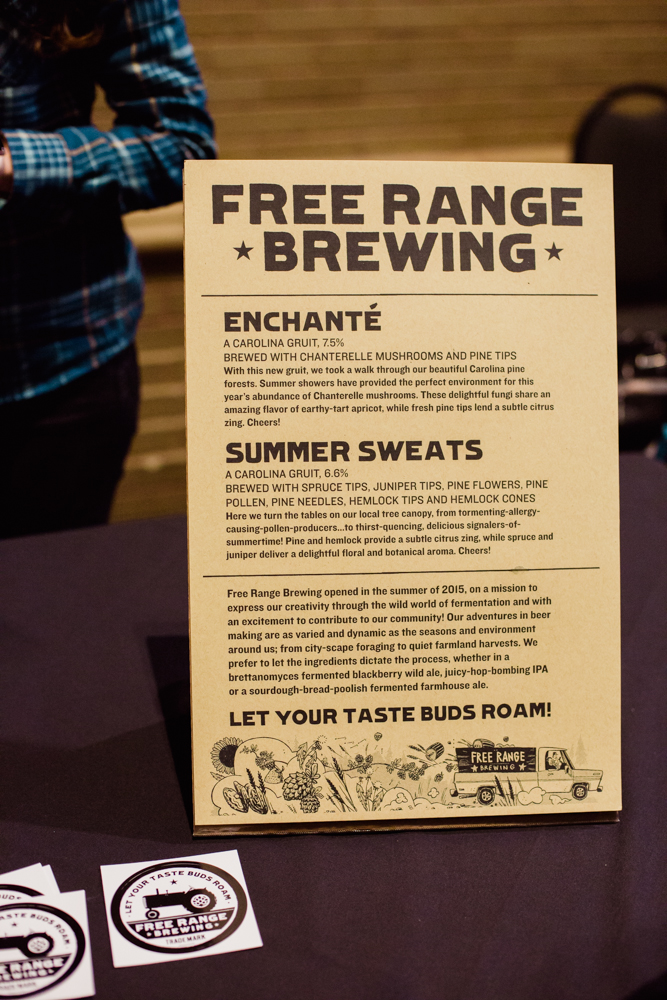 Our Mutual Friend, another medal winner at GABF this year, featured a rosemary grisette beer brewed in collaboration with North Carolina brewery Trophy. And what a true East Coast meets Mountain West collab this was with North Carolina rosemary (from Trophy's own garden) and all Colorado malt.
Known for their sours, Paradox brought the heat with a mixed fermentation farmhouse ale made with Colorado ingredients from across the state. PearFessor Plum utilized Western Slope plums, Canon City pears, and local Divide-area honey. This beer was inspired by late summer gallanting on the slopes of Colorado Spring's own 14'er, Pikes Peak. On the mountain's southern slope, river plums grow wild.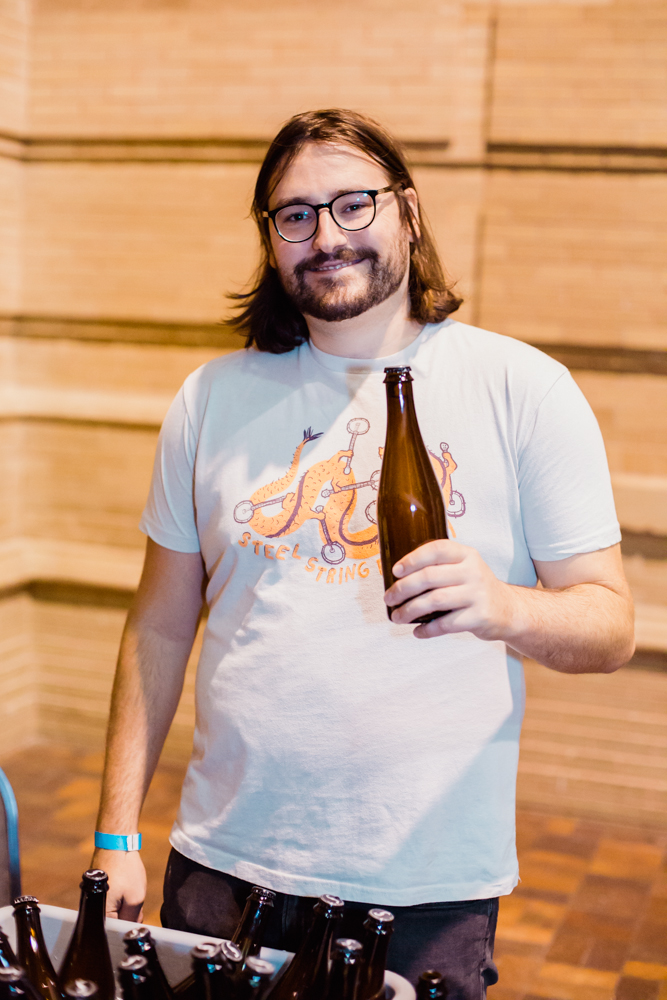 Just because you're a Denver brewery doesn't mean you can't be inspired by the great outdoors. This elderflower saison was inspired by an urban stroll down a Denver street while the Ratio crew was visiting their newest neighbors The Block Distilling Co.
Formerly Yak & Yeti Brewpub, Spice Trade is a stand-alone brewery brewing out of Yak & Yeti restaurant in Arvada, Colorado. Their contribution to Beers Made By Walking was Scarlet Giant, a wheat beer that was brewed in partnership with the Denver Botanic Gardens. Denver Botanic Gardens is a public botanical garden with tons of flowers, plants and serene pools. Scarlet Giant has a wild yeast cultured from a "Scarlet Giant" hibiscus flower directly from the Botanic Gardens. Spice Trade then aged the beer with harvested hibiscus and key limes.
Upslope had a very memorable beer pouring at Beers Made By Walking – a fruity and herbaceous lager. This beer was inspired by a walk in on a popular hiking destination across town from Upslope in Boulder – Gregory Canyon. Made with foraged juniper boughs and berries, key lime purée and fresh lime zest, this key lime lager really encapsulated the Beers Made By Walking theme.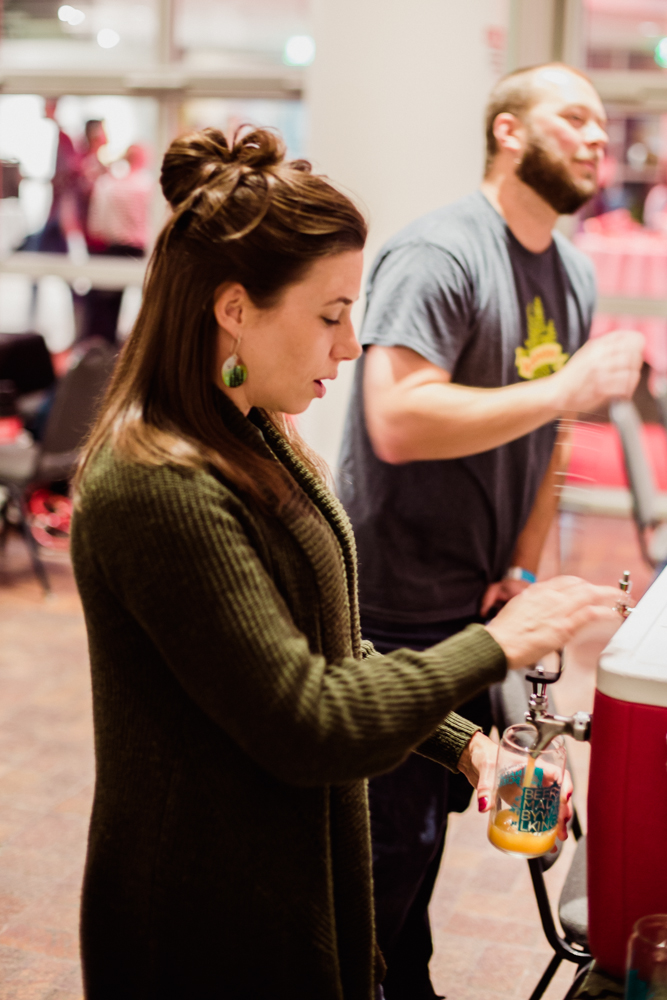 Wild Woods' Strawberry IPA was inspired by the completion of the brewery owners' 50th 14'er down in Crestone, Colorado. While ascending the 14'er, the brewery's owners encountered wild strawberries along the trail. That's why Wild Woods incorporated strawberry and strawberry leaf to give attendees a "whole plant" experience. Also, what's great about Wild Woods is that each and every one of their beers is inspired by nature.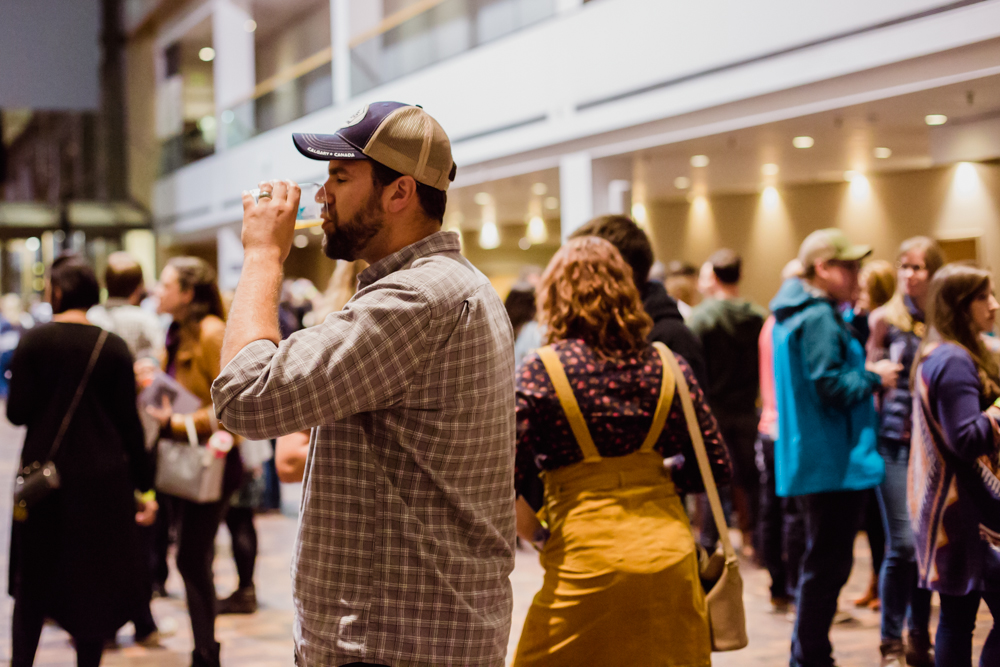 ---