Paradox Beer Company Archives – PorchDrinking.com
October 18, 2017 | Cecelia Kathleen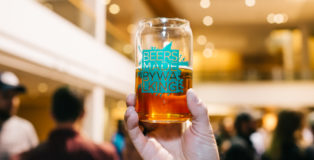 For the last six years, Beers Made By Walking has offered beer drinkers in a select few cities an opportunity to explore a collection of one-off beers inspired by local nature and urban walks. This program began back in 2011 and over time has worked with 150 different breweries across six states.
This year, Beers Made By Walking hosted its annual Denver event at the Denver Museum of Nature & Science, who was also the beneficiary of the proceeds from the event. Essentially, attendees got to feel like they were Ben Stiller in his Night at the Museum movies but with the added bonus of 33 breweries also hanging out for the evening.
Read More
December 12, 2014 | John Maguire 1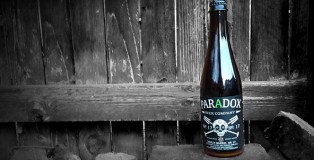 ABV: 8.5%
IBU: 103
Since their introduction in 2012, Paradox Beer Company has been constantly enhancing their craft and releasing 'banging' beers to the state of Colorado.
Based out of Woodland Park, "The City Above the Clouds," Paradox's mission is to produce ancient beers with modern brewing processes. Already up to batch 17, their Skully Barrel Project is their sour barrel aged series. Each batch is a small release with only around 80 cases. Mainly sold out of their tap house, you can get lucky and find their bottles throughout Colorado. Read More