One Comment
Paradox Beer Company | Skully Barrel No. 17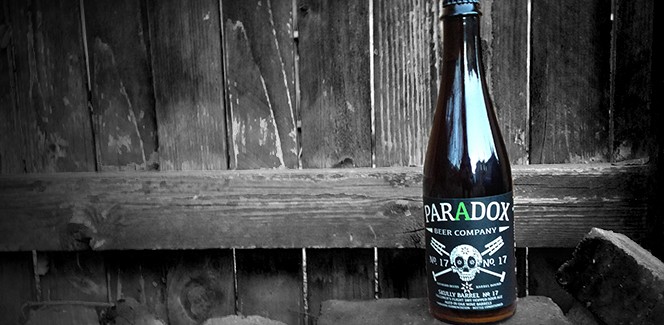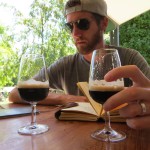 ABV: 8.5%
IBU: 103
Since their introduction in 2012, Paradox Beer Company has been constantly enhancing their craft and releasing 'banging' beers to the state of Colorado.
Based out of Woodland Park, "The City Above the Clouds," Paradox's mission is to produce ancient beers with modern brewing processes. Already up to batch 17, their Skully Barrel Project is their sour barrel aged series. Each batch is a small release with only around 80 cases. Mainly sold out of their tap house, you can get lucky and find their bottles throughout Colorado.
Skully Barrel No. 17 is a Falconer's Flight dry hopped sour ale aged in oak wine barrels. This unusually hoppy sour hits around 103 IBUs giving the fresh hop notes just as much prominence as the sourness and oaky complexity. The Falconer's Flight hops adds a distinct tropical, floral, lemon and grapefruit tastes that align well with the sourness funk of the brett. A very tasty and unique combination. This beer screams freshness and is recommended to drink with breakfast. But don't let the smooth taste fool you because it hides the high 8.5% ABV well.