No Comments
Colorado Beer Beat | Bi-Weekly Beer Release Guide 5/20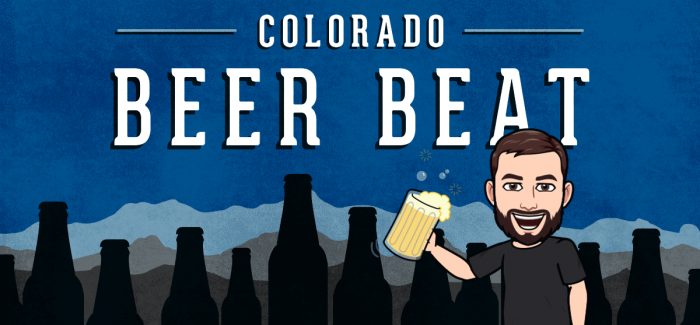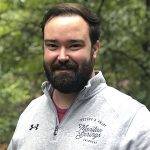 Welcome to the Colorado Beer Beat, a bi-weekly roundup of all of the new can releases around the state. From Denver to Grand Junction and everywhere in between, we have you covered. Be sure to check back on Thursdays to find out what's new in the Colorado beer scene.
With the state opening up more heavily this week, more and more new releases are trickling out. One thing to keep in mind while you're going out in search of a new beer or two for this weekend is what each brewery's policy is on wearing masks. Don't disrespect the staff members if you don't agree with the policy that the brewery has implemented.
If you haven't been vaccinated yet, the perfect time might be this weekend. WeldWerks is hosting a walk-up clinic on the 22nd from 1pm – 5:30pm, with every participant receiving a free pint, and a limited edition can of "I Got Vaccinated". Already been vaccinated, but want to get a free can of "I Got Vaccinated"? Just bring your vaccination card into the brewery starting on the 22nd to pick up a can for yourself too!
Amalgam Brewing –

6381 Beach Street, Unit A, Denver, CO
Abracollabra (Collab with Cannonball Creek) — West Coast IPA — 6.9%
Available NOW: Single – 32oz crowler
---

Baere Brewing Co. –

320 Broadway, Denver, CO
Is That A Light Or A Train (Collab with WestFax) — Red IPA — 6.8%
Available 5/22: 4-pack – 16oz cans – Pre-Order for Pickup at the Brewery
---
Call To Arms Brewing Co. –

4526 Tennyson Street, Denver, CO
Tropical Tongue Punch — Hazy IPA — 6.7%
Available 5/21: 4-pack – 16oz cans – Pre-Order for Pickup at the Brewery
---
Cerebral Brewing – 1477 Monroe Street, Denver, CO
Tactical Maneuver — Foeder Helles — 5.1%
Available NOW: $12 / 4-pack — 16oz cans – Pre-Order for Pickup at the Brewery
Ditto Loop — DDH Pale Ale — 5.5%
Available NOW: $16 / 4-pack — 16oz cans – Pre-Order for Pickup at the Brewery
Double Brain Fog (Collab with Humble Sea) — DIPA — 8.1%
Available NOW: 4-pack — 16oz cans – Pre-Order for Pickup at the Brewery
---

City Star Brewing –

321 Mountain Avenue, Berthoud, CO
Red Ryeder — Irish Red — 4.1%
Available 5/22: 4-pack — 16oz cans – Pre-Order for Pickup at the Brewery
---

Knotted Root Brewing Co. –

250 North Caribou Street, Nederland, CO
Blue Light Rain — Unfiltered German Pilsner — 5.3%
Available NOW: $15 / 4-pack – 16oz cans – Pre-Order for Pickup at the Brewery
Echo of Home — Unfiltered Imperial IPA — 8.4%
Available NOW: $20 / 4-pack – 16oz cans – Pre-Order for Pickup at the Brewery
---

New Image Brewing Co. –

5622

Yukon Street, Arvada, CO
Coriolis Effect – Strata — DDH IPA — 6.5%
Available NOW: $16 / 4-pack – 16oz cans – Pre-Order for Pickup at the Brewery
Premium Pils — Dry Hopped Italian Pils — 4.5%
Available NOW: $11 / 4-pack – 16oz cans – Pre-Order for Pickup at the Brewery
Hands Down Balls Out Gnarly — Hazy Triple IPA — 11.5%
Available 5/21: $20 / 4-pack – 16oz cans – Pre-Order for Pickup at the Brewery
Slobberin' Hobbs — DDH DIPA — 8%
Available 5/22: $20 / 4-pack – 16oz cans – Pre-Order for Pickup at the Brewery
---

Outer Range Brewing Co. –

182 Lusher Court, Unit #2, Frisco, CO
In The Steep – DDH Citra — DDH IPA — 6.7%
Available NOW: $18 / 4-pack – 16oz cans – Pre-Order for Pickup at the Brewery
Field of View — West Coast IPA — 7.4%
Available NOW: $16 / 4-pack – 16oz cans – Pre-Order for Pickup at the Brewery
Homesitting — Pilsner — 5.2%
Available NOW: $12 / 4-pack – 16oz cans – Pre-Order for Pickup at the Brewery
Crystalline — DDH IPA — 7.0%
Available NOW: $18 / 4-pack – 16oz cans – Pre-Order for Pickup at the Brewery
---
River North Brewery –

6021 Washington Street, Unit A, Denver, CO
BA Double Avarice — DDH IPA — 19.5%
Available NOW: $16 / Single – 375ml bottle – Pre-Order for Pickup at the Brewery
Single Cask Double Avarice — West Coast IPA — 15.2%
Available NOW: $16 / Single – 375ml bottle – Pre-Order for Pickup at the Brewery
Project: First Ascent — DIPA — 10.9%
Available NOW: $12 / 4-pack – 12oz cans – Pre-Order for Pickup at the Brewery
---
Something Brewery –

117 N Main Street, Unit A, Brighton, CO
Hurts Doughnut? — Blueberry Lemon Doughnut Kettle Sour — 5.8%
Available NOW: 4-pack — 16oz cans
---
Ursula Brewery –

2101 N Ursula Street, Unit 10, Aurora, CO
Deletable — Italian Pils — 5.1%
Available NOW: $14 / 4-pack — 16oz cans – Pre-Order for Pickup at the Brewery
---

WeldWerks Brewing Co. –

508 8th Avenue, Greeley, CO
Fancy a Pint — English Ale — 4.9%
Available NOW: $12 / 4-pack — 16oz cans – Pre-Order for Pickup at the Brewery
Advanced Fluid Dynamics – Taiheke — Double IPA — 8.8%
Available NOW: $18/ 4-pack — 16oz cans – Pre-Order for Pickup at the Brewery
Hefeweizen — Hefeweizen — 5.5%
Available NOW: $10 / 4-pack — 16oz cans – Pre-Order for Pickup at the Brewery
Morning Mojo — English Style Porter — 5.5%
Available NOW: $14 / 4-pack — 16oz cans – Pre-Order for Pickup at the Brewery
Long Bones — Mexican Style Lager — 5.5%
Available NOW: $12/ 4-pack — 16oz cans – Pre-Order for Pickup at the Brewery
I Got Vaccinated — Hazy IPA — 7.7%
Available 5/22: Single — 16oz can – Bring your vaccination card for a free can
Available 5/21: $18 / 4-pack — 16oz cans – Pre-Order for Pickup at the Brewery
Fit Bits — Lo-Cal Session IPA — 4.1%
Available NOW: $14 / 4-pack — 16oz cans – Pre-Order for Pickup at the Brewery
---

WestFax Brewing Co. – 6733 W. Colfax Avenue, Lakewood, CO
Is That A Light Or A Train (Collab with Baere) — Red IPA — 6.8%
Available 5/22: 4-pack — 16oz cans – Pre-Order for Pickup at the Brewery
Strata Outta Colfax — Hazy DIPA — 8.5%
Available 5/22: 4-pack — 16oz cans – Pre-Order for Pickup at the Brewery
---