No Comments
2016 GABF Pour List Preview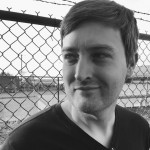 With 775+ breweries in attendance and 3,500+ beers available for sampling, the dazzling array of choices at the 2016 Great American Beer Festival could overwhelm even the most seasoned beer enthusiasts. Are you looking for all the sours? IPAs? Barleywines? Look no more!
Continuing one of our favorite GABF traditions, we reached out to every brewery attending the festival this year to get a preview of what they will be pouring. We hope our exclusive pour list preview will give you a head start on planning the best route possible through the maze of GABF breweries in order to gain the best beer for your buck.
Many thanks to all the breweries who helped us bring this great resource to our readers, and we'll continue to accept beer submissions throughout the next two weeks until the festival begins. If you're a brewery that wishes to share your pour list feel free to e-mail that list to [email protected]
Do you represent a brewery who would like to participate and you didn't receive an invite? Please contact us so we can correct the oversight.
Please note:
These beers do not reflect the beers being judged as part of the GABF Competition portion. While in some cases there may be a crossover, our list focuses solely on what is being poured on the floor and made available to festival attendees.
Like our pour list preview? Be sure to share this post with your friends!
2016 GABF Pour List
Beers being poured at the 2016 Great American Beer Festival - Updated Hourly!
| Brewery | Beer | Style | Description | ABV | IBU |
| --- | --- | --- | --- | --- | --- |
| (512) Brewing Co | (512) ALT | German-Style Altbier | (512) ALT is a German-style amber fermented cooler than typical ales and cold conditioned like a lager. | 6 | 36 |
| (512) Brewing Co | (512) CAB TRIPEL | Belgian-Style Tripel | Belgian Style Tripel aged in Cabernet Barrels | 9.5 | 22 |
| (512) Brewing Co | (512) Pecan Porter | Robust Porter | Full bodied robust porter brewed with Organic base malt and accented with Texas Organic Pecans | 6.8 | 30 |
| (512) Brewing Co | (512) Whiskey Barrel Aged Double Pecan Porter | Wood- and Barrel-Aged Strong Beer | Double Robust Porter brewed with organi base malts, accented with pecans and aged in Whiskey Barrels | 10 | 30 |
| (512) Brewing Co | (512) WILD BEAR | Wood- and Barrel-Aged Sour Beer | Double Brown Ale aged in oak Foeder with Brett and Pedio | 8.5 | 9 |
| 10 Barrel Brewing Co | Brilliant | American-Style Sour Ale | Brilliant takes the traditional German Berliner Weisse one step further. Sour, tart, fruity and effervescent, but packing a serious punch. | 7.8 | 8 |
| 10 Barrel Brewing Co | Cucumber Crush | American-Style Sour Ale | What is more refreshing than a cold glass of tap water, a cold glass of cucumber tap water. I think you know where we're going here… we added cucumbers to our Sour Berliner Weisse to give you a nice substitute to tap water. | 5 | 4 |
| 10 Barrel Brewing Co | DUB | Imperial India Pale Ale | Do you hear that beeping sound? That's the sound of Kelso's dump truck full of hops backing up to the kettle. This is the happiest beer we've ever produced. | 9.8 | 100 |
| 10 Barrel Brewing Co | German Sparkle Party | Berliner-Style Weisse | German Sparkle Party is a sour, tart, fruity, effervescent ale. Often referred to as 'The Champagne of Beers' for it's light and sparkly texture. | 5 | 12 |
| 10 Barrel Brewing Co | Glen Cocoa | American-Style Stout | A chocolaty stout brewed with loads of coconut. | 6.5 | 35 |
| 10 Barrel Brewing Co | Joe | American-Style India Pale Ale | This IPA was formerly known as SAM, known for it's hops; Simcoe, Amarillo and Mosaic. However, we were told this would be a trademark issue with a large craft brewery out of the Northeast so we had to change it. | 6.9 | 70 |
| 10 Barrel Brewing Co | P2P | American-Style Stout | This is not your ordinary American Stout, this beast is a hop bomb followed by a substantially roasted malt train. Greatness in one glass. | 7 | 75 |
| 10 Barrel Brewing Co | Strawberry Crush | American-Style Sour Ale | Tonya's done it again! She stared with a tart Berliner Weisse base and then fermented it on fresh strawberries for just the right amount of sweetness and added a touch of cayenne to make the flavor pop. | 5 | 4 |
| 10 Barrel Brewing Co | Witberger | German-Style Pilsener | Inspired by one of German's most popular pilsner, Witberger Pils showcases the clean, distinctive, pilsner malt and is beautifully balance by a noble blend of hop varieties. | 5.7 | 35 |
| 12Degree Brewing | Bike Ride | Specialty Saison | Saison brewed with Nelson Sauvin and Citra hops. Light and refreshing with wine-like hop character. | 6.6 | 20 |
| 12Degree Brewing | Cherry Fog | Belgian-Style Quadrupel | Strong and complex Quadrupel ale aged on tart Montmorency cherries. | 10 | 28 |
| 12Degree Brewing | Midnight Fog | Belgian-Style Quadrupel | Dark, smooth, and strong with notes of chocolate, coffee, and molasses. | 9.6 | 24 |
| 12Degree Brewing | Raspberry Saison | Specialty Saison | Farmhouse ale aged on raspberries. Dry and tart with subtle fruit sweetness. | 7 | 20 |
| 12Degree Brewing | Soleil Saison | Classic Saison | 2016 World Beer Cup Bronze Medal Winner. Highly-attenuated, straw-colored Belgian farmhouse ale. Complex tropical fruit notes, light Brett character, and a dry finish. | 6.9 | 23 |
| 12Degree Brewing | Treachery | Belgian-Style Pale Strong Ale | 2016 World Beer Cup Gold Medal Winner. Pale in color yet devilishly strong, our golden strong ale is crisp and fruity with a light mouthfeel and a clean finish. | 8 | 25 |
| 12Degree Brewing | Walter's White | Belgian-Style Witbier | Light, refreshing, and hazy. Brewed with wheat, coriander, and orange peel. | 5.7 | 18 |
| 1940's Brewing Company | 838 | German-Style Rye Ale | 838 is a Ferman style Roggenbier. With a sweet malt flavor and a rye finish. | 5 | 0 |
| 1940's Brewing Company | Hefie Injustice | South German-Style Hefeweizen | A golden wheat beer with banana and clove notes | 4.708 | 0 |
| 2nd Shift Brewing Co | Katy | Brett Beer | Neutral wine barrel aged American Saison fermented 3-6 months with Brettanomyces Lambicus | 5.4 | 0 |
| 300 Suns Brewing Company | Marker Imperial IPA | Imperial India Pale Ale | Aromas of orange peel complement the crisp hoppiness and subtle oak flavor of this deceptively smooth Imperial IPA. | 8.5 | 100 |
| 300 Suns Brewing Company | Salted Toffee Imperial Brown Ale | Specialty Beer | Brewed with roasted malts and vanilla - with just a touch of sea-salt - to evoke the flavors of salted toffee. | 9 | 30 |
| 350 Brewing Co | Don't Pick up Hitchhikers | American-Style Barley Wine Ale | Sunday Detention Series. Autumn Spiced Barleywine. | 13.5 | 0 |
| 350 Brewing Co | I Hate Mondays | Coffee Stout or Porter | Get through the day. You can do it. Don't rip your eyeballs out and throw them at a coworker. Home is right around the corner. Over 3.5 pounds of locally sourced espresso beans per barrel in this hog. | 9.5 | 40 |
| 350 Brewing Co | Koko Beware | American-Style Imperial Stout | Russian Imperial Stout w/ cocoa nibs, Madagascar Vanilla Beans, toasted Coconut, & coffee. | 12.5 | 0 |
| 350 Brewing Co | Pokinatcha | American-Style India Pale Ale | Loud and aggressive! Open the top and get hit with the hops! Collaboration with MXPX. | 7.5 | 70 |
| 350 Brewing Co | Punktoberfest | German-Style Maerzen | A German-style Märzen lager. | 6 | 30 |
| 38 State Brewing | 1/2 Mowed Lawn Saison | Classic Saison | Sunshine yellow in color with a medium body, this Saison has notes of bubble gum and passion fruit, with flavors that are slightly spicy and rustic, with a faint fresh lemon zest finish. | 7.1 | 0 |
| 38 State Brewing | 38 State Brown Ale | English-Style Brown Ale | With notes of toffee and caramel, this Northern English Brown Ale is dark amber in appearence and medium bodied with an ever so slightly bitter finish. | 4.8 | 0 |
| 38 State Brewing | 38 State IPA | English-Style India Pale Ale | This award winning IPA is citrusy, floral, resinous, piney and copper in color. It delivers a medium hop bitterness for those looking for a Colorado IPA that rivals none. | 6.5 | 0 |
| 38 State Brewing | You're F'n Out Stout | American-Style Stout | This is a very creative recipe inspired by classic English, American and Irish stouts. A roasted, full flavored stout, this one is low on hop bitterness, big on dark chocolate and coffee notes. | 5.3 | 0 |
| 4 Hands Brewing Co | Apricot Sessions | Light American Wheat Beer with Yeast | Slightly tart wheat ale fermented on apricots. | 4 | 0 |
| 4 Hands Brewing Co | Chocolate Milk Stout | American-Style Stout | Milk Stout with chocolate malt and chocolate. | 5.5 | 0 |
| 4 Hands Brewing Co | City Wide | American-Style Pale Ale | American Pale Ale hopped with a generous amount of Citra, Simcoe and Centennial. | 5.5 | 0 |
| 4 Hands Brewing Co | Madagascar | American-Style Imperial Stout | Imperial Milk Stout aged in bourbon barrels with whole vanilla beans. | 9.3 | 0 |
| 4 Hands Brewing Co | Super Flare | American-Style India Pale Ale | A Brettanomyces India Pale Ale brewed with mango, guava and lime zest. | 6.1 | 0 |
| 4 Noses Brewing Company | 'Bout Damn Time American IPA | American-Style India Pale Ale | Loaded with Pacific Northwest hops from the kettle to the fermenter, this IPA packs a massive aroma and bright tropical fruit and refreshing citrus notes. | 7.1 | 65 |
| 4 Noses Brewing Company | Bareback Blonde Ale with Raspberries | American-Style Fruit Beer | Beautifully balanced blonde aged over real raspberries to give it a refreshing tartness. | 6.3 | 12 |
| 4 Noses Brewing Company | Pilsner | German-Style Pilsener | Starting with a clean citrus aroma and the use of cascade hops, this pilsner is almost traditional. Lemon peel and the pilsner readiness will blanket the tongue in this refreshing beer. | 5.2 | 24 |
| 4 Noses Brewing Company | Pump Action Imperial Pumpkin Ale | Pumpkin Spice Beer | With real pumpkin, all-spice, cinnamon sticks, nutmeg, cloves and brown sugar, this pumpkin ale with not leave your palette bored. | 7.8 | 12 |
| 54-40 Brewing Company | Broken Record IPA | International-Style Pale Ale | Crafted with sessionability in mind, this drinking IPA does not disappoint. Cascade, Centennial, and Azzacca hops, giving this session pale a big, fruity, floral nose and pleasant hoppy finish | 5 | 45 |
| 54-40 Brewing Company | Kascadia Kolsch | German-style Kölsch | A simple and delicate beer. Our Kölsch-style ale is brewed to bring together veteran and first time craft-drinkers alike. It's remarkably crisp and easy drinking beer and begs to be shared with friends | 4.8 | 20 |
| 54-40 Brewing Company | Pauly Schwarz | German-Style Schwarzbier | A traditional German dark lager brewed with German Pilsner and Munich malts and noble hops from the Willamette Valley. | 5 | 25 |
| 54-40 Brewing Company | River Road Pilsner | German-Style Pilsener | Classic German-style pilsner with a nice hop bite. We brewed this beer with premium German malt and traditional noble hops that are true to style. The resulting beer is brilliantly bright and drinks crisp and clean with a light-medium body. | 5.1 | 30 |
| 54-40 Brewing Company | Sensible Cesibilities Fresh Hop Pale Ale | Fresh or Wet Hop Ale | Over 300lbs of freshly harvested Centennial hops from the Willamette Valley were used in a 15 barrel batch of Pale Ale. | 5 | 0 |
| Adroit Theory Brewing Company | B/A/Y/S v3.0 - Cabernet Sauvignon (Ghost 414) | Wood- and Barrel-Aged Strong Stout | Big, roasty, full bodied malt flavors give way to cherry & hazelnut notes. | 10.7 | 98 |
| Adroit Theory Brewing Company | G/I/A/A v2.0 - Mezcal (Ghost 339) | Imperial India Pale Ale | Brett related Must, Funk, Barnyard Notes, Caramel, Hop Bitterness. | 11 | 127 |
| Adroit Theory Brewing Company | Legion - Pinot Noir (Ghost 413) | Wood- and Barrel-Aged Strong Stout | Full bodied, Peppery, Belgian Stout aged nearly 2 years in Pinot Noir wine barrels. | 10.7 | 98 |
| Adroit Theory Brewing Company | Love of the Damned (Ghost 429) | Old Ale | Biscuity Old Ale brewed with Pinot Noir grape must. | 9.6 | 37 |
| Adroit Theory Brewing Company | Two Headed Calf - Sauternes (Ghost 479) | Specialty Saison | Tropical fruit, grassy notes and hints of honey in a dry farmhouse beer. | 9.3 | 44 |
| Alaskan Brewing Co. | Alaskan Amber Ale | German-Style Altbier | Richly malty and long on the palate, with just enough hop backing to make this beautiful amber colored "alt" style beer notably well balanced. | 5.3 | 18 |
| Alaskan Brewing Co. | Alaskan Smoked Porter | Smoke Porter | The dark, robust body and pronounced smoky flavor of this limited edition beer make it an adventuresome taste experience. Alaskan Smoked Porter is produced in limited "vintages" each year on November 1 and unlike most beers, may be aged in the bottle. | 6.5 | 45 |
| Alaskan Brewing Co. | Alaskan White Ale | Belgian-Style Witbier | Alaskan White Ale has a soft, slightly sweet base with the unique spice aroma of coriander and crisp, citrus finish of orange peel. A light and effervescent body combined with the smooth palate creates a complex and delicate beer. | 5.3 | 15 |
| Alaskan Brewing Co. | Alaskan Winter Ale | Scottish-Style Heavy Ale | Brewed in the style of an English Olde Ale, this ale balances the sweet heady aroma of spruce tips with the clean crisp finish of noble hops. Its malty richness is complemented by the warming sensation of alcohol. | 6.4 | 22 |
| Alaskan Brewing Co. | Big Mountain Pale Ale | American-Style Pale Ale | Big Mountain Pale has three domestic malt varieties providing firm footing for the distinct flavor and aroma of dry-hopped Simcoe and Mosaic. Notes of Asian pear, pine, and lemon in the aroma are answered by the toasted nut, biscuit and toffee malt. | 5.7 | 45 |
| Alaskan Brewing Co. | Hopothermia | Imperial India Pale Ale | Respect this beer. Wear layers. Lots of wool. Mittens? Open a bottle and then, sshh… Listen for the windswept cry of a lone wolf. | 8.5 | 70 |
| Alaskan Brewing Co. | Kicker IPA | Session India Pale Ale | Inspired by 24 hours of daylight, Kicker Session IPA is an anytime brew with fruity Citra and Amarillo hops and a burst of bright citrus Simcoe hop aroma. | 4.5 | 45 |
| Alaskan Brewing Co. | Perseverance Russian Imperial Stout | British-Style Imperial Stout | This complex and malt-forward Imperial Stout is brewed with an array of local ingredients and flavors to add dimension and celebrate Alaska's history and home. Alaska birch syrup, alder-smoked malt, wildflower honey add ciomplexity. | 9 | 50 |
| Allagash Brewing Co | Farm to Face | Belgian-Style Fruit Beer | Bright, medium-bodied sour ale aged on peaches. | 6.2 | 0 |
| Allagash Brewing Co | Hive 56 | Wood- and Barrel-Aged Sour Beer | Dark, tart, 100% Brett-fermented ale aged with honey. Flavor notes include raspberry and fig. | 7.7 | 0 |
| Allagash Brewing Co | Hoppy Table Beer | Belgian-Style Pale Ale | Hoppy, sessionable Belgian-style ale with notes of pine, citrus, and stone fruit. Finishes clean. | 4.9 | 0 |
| Allagash Brewing Co | James Bean | Coffee Beer | Bourbon barrel-aged Belgian-style strong ale blended with cold press coffee. | 10.4 | 0 |
| Allagash Brewing Co | Monmouth Red | Wood- and Barrel-Aged Sour Beer | Sour, red ale aged in American apple brandy barrels. Notes of cherry, strawberry, and vanilla infuse the palate and give way to a clean, tart finish. | 9.8 | 0 |
| Allagash Brewing Co | Sixteen Counties | Belgian-Style Pale Ale | Ale brewed exclusively with Maine-grown grains. Citrus aromas meet notes of herbal hop and wheat cracker. | 7.3 | 0 |
| Allagash Brewing Co | Tripel | Belgian-Style Tripel | Belgian-style golden ale. Aromas of passion fruit and herbs accompany a complex finish. | 9 | 0 |
| Allagash Brewing Co | White | Belgian-Style Witbier | Belgian-style wheat beer. Balanced citrus and spice. Pale straw in color and lightly hazy. | 5.1 | 0 |
| Alltech's Lexington Brewing & Distilling Co | Honey Barrel Brown Ale | English-Style Brown Ale | A bourbon barrel-aged brown ale brewed with Kentucky honey and ginger. Caramel and vanilla flavors of the barrel are imparted upon the beer and balance with the spiciness of the ginger. | 10 | 0 |
| Alltech's Lexington Brewing & Distilling Co | Kentucky Bourbon Barrel Ale | Wood- and Barrel-Aged Dark Beer | Kentucky Ale (Irish Red Ale) aged for six weeks in freshly decanted bourbon barrels which imparts flavors of vanilla and oak. | 8.2 | 19 |
| Alltech's Lexington Brewing & Distilling Co | Kentucky Bourbon Barrel Stout | American-Style Stout | Kentucky Bourbon Barrel Stout is brewed and aged with Alltech® Café Citadelle Haitian coffee and aged in world-famous Kentucky bourbon barrels. | 8 | 0 |
| Alltech's Lexington Brewing & Distilling Co | Kentucky Kolsch | German-style Kölsch | A top-fermented ale made with specialized yeast which is the single greatest flavor contributor to this crisp brew with a lively aroma. Crafted with pale malts and malted white wheat to create an exceptionally smooth finish. | 4.3 | 14 |
| Alltech's Lexington Brewing & Distilling Co | Kentucky Pumpkin Barrel Ale | Pumpkin/Squash Beer | A barrel-aged ale brewed with Kentucky-sourced pumpkin, richly spiced with cinnamon, nutmeg and allspice. | 10 | 0 |
| Almanac Beer Company | Apricot de Brettaville | Brett Beer | Sour blonde ale aged in wine barrels with apricots | 6.5 | 0 |
| Almanac Beer Company | Craft Pilsner | American-Style Pilsener | Craft pilsner dry-hopped with Simcoe, Mosaic, Citra, Mandarina Bavaria | 4.8 | 0 |
| Almanac Beer Company | Farmer's Reserve Blackberry | Wood- and Barrel-Aged Sour Beer | Sour blonde ale aged in wine barrels with blackberries | 7 | 0 |
| Almanac Beer Company | Saison Dolores | Specialty Saison | Dry-hopped saison brewed with wheat and rye | 5.5 | 0 |
| Almanac Beer Company | White Label | Wood- and Barrel-Aged Sour Beer | Sour blonde ale aged in white wine barrels with coriander, Muscat Blanc grapes & dry-hopped with Hallertau Blanc. | 7.5 | 0 |
| Alpine Dog Brewing Co | Fresh Soul | Session India Pale Ale | grapefruit session IPA, tropical fruit flavors and light bitterness | 4.5 | 50 |
| Alpine Dog Brewing Co | Super Steeze | Belgian-Style Pale Ale | golden orange colored, complex spice and fruit characteristics | 5.8 | 35 |
| Alpine Dog Brewing Co | Wolf's Blood | American-Style Amber/Red Ale | malt-forward red ale with caramel flavors | 5.7 | 39 |
| Anthem Brewing Co | Domestique | Belgian-Style Quadrupel | Our tribute to the unsung heroes and the hard worker. A hefty bourbon barrel aged Belgian Quad. Smooth spirit and barrel notes with dark fruits. | 10 | 0 |
| Anthem Brewing Co | Golden One | Belgian-Style Blonde Ale | Our flagship beer. Malty presence, with notes of coriander and pineapple. | 7 | 0 |
| Anthem Brewing Co | IPA | American-Style India Pale Ale | Balanced IPA with approachable bitterness. Hopped with Citra, Mosaic, Amarillo. | 6.5 | 84 |
| Anthem Brewing Co | Ogletoberfest | Vienna-Style Lager | Our fall seasonal and a local favorite. A clean, crisp, malty Vienna Lager. | 5.5 | 0 |
| Anthem Brewing Co | OK Pils | German-Style Pilsener | The newest addition to our year round lineup. The every day beer that you've been looking for. A pilsener with an Oklahoma twist. | 5.5 | 0 |
| Arrogant Brewing | 2015 Double Bastard Ale | American-Style Strong Pale Ale | A "double" version of Arrogant Bastard Ale | 11 | 0 |
| Arrogant Brewing | Arrogant Bastard Ale | American-Style Strong Pale Ale | Arrogant Bastard Ale revels in its unprecedented and uncompromising celebration of intensity. There have been many nods to Arrogant Bastard Ale…even outright attempts to copy it…but only one can ever embody the true nature of Liquid Arrogance. Cheers to me | 7.2 | 0 |
| Arrogant Brewing | Bourbon Barrel-Aged Arrogant Bastard Ale | Wood- and Barrel-Aged Strong Beer | Arrogant Bastard Ale that has been aged in Bourbon Barrels | 8.1 | 0 |
| Arrogant Brewing | Crime | American-Style Strong Pale Ale | Arrogant Bastard Ale, Double Bastard Ale and OAKED Arrogant Bastard Ale were sequestered in Kentucky bourbon barrels, then blended with jalepeño, serrano and other chile peppers. | 9.6 | 0 |
| Arrogant Brewing | Who You Callin' Wussie | German-Style Pilsener | North German Style Pilsner | 5.8 | 47 |
| Ass Clown Brewing Co | Ass Clown Stout | American-Style Stout | This heavy roasted flavorful stout has strong chocolate and coffee tones to it. | 7.1 | 35 |
| Ass Clown Brewing Co | Autumn Sour | American-Style Sour Ale | This Sour Ale is brewed with Brettanomyces, pumpkin and spices then aged for one year. | 6.8 | 50 |
| Ass Clown Brewing Co | Barrel Aged Sour Stout | American-Style Stout | We have brewed this American-Style Stout with blueberries, soured it with our own house sour strain and aged it for one year in first-use Cabernet barrels. | 7.2 | 30 |
| Ass Clown Brewing Co | Imperial Dark Chocolate Sea Salt Stout | American-Style Imperial Stout | We have bumped our Ass Clown Stout up to an Imperial brewed with Truffle Sea Salt with notes of coffee, sea salt and a heavy dose of chocolate flavor. | 11.5 | 70 |
| Ass Clown Brewing Co | Little Ass | American-Style Sour Ale | An American-Style Sour Ale brewed with Southern Cross hops, this is our first installment of our new dry hopped sour series. | 4.8 | 10 |
| Ass Clown Brewing Co | Orange Citrus IPA | American-Style India Pale Ale | A massive citrus smooth West Coast IPA with orange peel added to the kettle to enhance creating heavy citrus notes. | 6.8 | 65 |
| Atlas Brew Works | Ponzi | American-Style India Pale Ale | An American IPA hopped with criminal disregard. Featuring generous additions of Cascade, Chinook, Centential, Mandarina and Ahtamun hops, followed by hints of Munich malt, Ponzi's aroma writes checks that its flavor cashes. | 7.2 | 62 |
| Atlas Brew Works | Rowdy | Rye Beer | Made with three varieties of hops and a generous amount of specialty malts, Rowdy offers a complex flavor and aroma that is both aggressive and fun. | 6.2 | 19 |
| Atlas Brew Works | Silent Neighbor | Export Stout | Made with generous portions of rye, blackstrap molasses, and caraway seed, Silent Neighbor Stout is more than meets the eye. Named as an homage to our neighbors in the historic Mount Olivet Cemetery, this stout has a hearty richness shrouded in mystery. | 6.7 | 36 |
| Avery Brewing Co | Callipygian | Wood- and Barrel-Aged Strong Beer | Imperial Stout aged in Bourbon barrels with coffee, cocoa, cocoa nibs, and vanilla beans added. | 17.4 | 0 |
| Avery Brewing Co | Certatio Equestris | Wood- and Barrel-Aged Sour Beer | Inspired by a Mint Julep cocktail! Sour Ale aged in bourbon barrels with spearmint added. | 8.9 | 0 |
| Avery Brewing Co | El Gose | Contemporary Gose | A timeless, traditional tart gose (goes-uh) with its zesty and salty disposition is brightened by a tangy citrus twist. A bier for every día! | 4.5 | 0 |
| Avery Brewing Co | Hog Heaven | American-Style Barley Wine Ale | This dangerously drinkable garnet beauty is a hop lover's delight. The intense dry-hop nose and the alcohol content are perfectly balanced for a caramel malt backbone | 9.2 | 0 |
| Avery Brewing Co | Joe's Pilsner | German-Style Pilsener | A contemporary rendition of a classic style, Joe's is hopped with purpose: beautifully bitter and dry with an abundance of floral, Noble German hops. | 4.7 | 0 |
| Avery Brewing Co | Lilikoi Kepolo | American-Style Fruit Beer | Adding a tropical island flair to a spicy traditional witbier, Liliko'i erupts with monumental passionfruit aroma and acidity along with a sublimely succulent finish. | 5.4 | 0 |
| Avery Brewing Co | Raspberry Sour | American-Style Sour Ale | Luscious ripe red raspberries are elegantly intertwined with a bountiful amount of lactic acidity and delicate barrel nuances to cultivate this stunning sour ale. | 0 | 0 |
| Avery Brewing Co | Rumpkin | Wood- and Barrel-Aged Strong Beer | A monstrous pumpkin ale, plump full of spicy gourdiness and aged in fine fresh rum barrels to add suggestions of delicate oak and candied molasses. | 18 | 0 |
| Avery Brewing Co | Tweak | Wood- and Barrel-Aged Strong Beer | Imperial Stout with Ozo's organic espresso roast and aged in fresh Bourbon barrels for 4 months. | 17.5 | 0 |
| Avery Brewing Co | White Rascal | Belgian-Style Witbier | An authentic Belgian style white ale, this Rascal is unfiltered and cleverly spiced with coriander and Curaçao orange peel producing a refreshingly zesty classic ale. | 5.6 | 0 |
| Backcountry Brewery | Breakfast Stout | Coffee Stout or Porter | A milk stout with locally roasted Guatemalan and Costa Rican coffee. Full bodied with a milky and caramel sweetness followed by a mild roast from roasted barley and the coffee | 4.4 | 39 |
| Backcountry Brewery | Double IPA | Imperial India Pale Ale | A nicely balanced Double IPA that is nicely balanced with big notes of Citrus, Mango, Peach, and Grapefruit; all these flavors and aromas come from the hops. Unfiltered, so we don't don't strip out any of the flavor or aroma! | 8.9 | 90 |
| Backcountry Brewery | Hi Coast IPA | American-Style India Pale Ale | A deep golden American Style IPA with dry-hops from three of our favorite American hops (Amarillo, El Dorado, and Centennial). This beer packs a huge citrus, grassy and floral hop punch from start to finish. | 7.5 | 93 |
| Backcountry Brewery | Peak One Porter | Robust Porter | A complex recipe utilizing 6 Malts and 2 varieties of hops to create a dark, creamy and most importantly balanced flavored "Robust" Porter. A Colorado favorite! | 6 | 35 |
| Backcountry Brewery | Ptarmigan Pilsner | German-Style Pilsener | A traditional European Style Pilsner with a light hop aroma, smooth malt flavor and a distinctively clean finish. | 4.7 | 42 |
| Baere Brewing Company | Baere-liner Weisse | Berliner-Style Weisse | Tart and Refreshing. Try it with the traditional syrups! | 4 | 3 |
| Baere Brewing Company | Big Hoppy Brown | American-Style Brown Ale | A big American brown ale heavily hopped with Northern Brewer and Cascade Hops. | 8.8 | 50 |
| Baere Brewing Company | C3(i)PA | American-Style India Pale Ale | Our take on the 'traditional' American IPA. Piney and Balanced. | 6.5 | 60 |
| Baere Brewing Company | Saison | Classic Saison | Our take on the classic style. Dry and Spicy. | 5.2 | 32 |
| Bakers' Brewery, LLC, The | Bakers' Beach Pina Colada IPA | American-Style India Pale Ale | Up front, she smells and tastes like she sounds, coconut and pineapple leading the way. The finish is all IPA though with tropical and dank hops coming through to dry up that sweetness. | 6.3 | 0 |
| Bakers' Brewery, LLC, The | Barking Dog Brown | American-Style Brown Ale | An English Mild/Brown Ale that brings a bit bolder Chocolate-Caramel front yet maintains a very light and friendly, clean and dry, malted milk ball like finish. | 4.8 | 0 |
| Bakers' Brewery, LLC, The | Spring Bloom Saison | Specialty Saison | Brewed to be light and refreshing with lemony citrus notes from Falconers' Flight hops and zesty pepper esters from our new Ardennes Belgian yeast, Spring Bloom Saison smells like flowers and tastes like sunshine! | 5.74 | 27 |
| Bakers' Brewery, LLC, The | Summit Sunset Saison | Specialty Saison | This brew features fresh mangos added during the mash and the boil to subtly enhance the natural fruity esters of our Belgian yeast while the fresh ginger root does the same for the yeast's spicy-peppery phenolics. | 6.2 | 0 |
| Bakers' Brewery, LLC, The | Winter is Coming Imperial Black Saison | Specialty Saison | Dark and deep, rich and complex with layers of chocolate, graham cracker, caramel and toffee malts mingling with the dates, figs and plum flavors of Dark Belgian Candi Syrup and gently accentuated with subtle notes of Mandarin orange, spruce tips, red curr | 8 | 0 |
| Ballast Point Brewing & Spirits | Barmy | Golden or Blonde Ale | Historically Barmy is referred to the froth coming from fermenting fruit or beer, a definition that suits this brew made with apricots and orange blossom honey. With a tart fruitiness and a sweet, but not too sugary, finish. | 12 | 25 |
| Ballast Point Brewing & Spirits | Gin Barrel Aged Tripel | Belgian-Style Tripel | This Belgian Triple is yellow to gold in color with a snow white head. The aroma is full of clean Belgian character; stone fruit, spice, notes of bubblegum and a faint sweetness from the considerable amount of alcohol aged in gin barrels. | 11.1 | 0 |
| Ballast Point Brewing & Spirits | Grapefruit Sculpin | American-Style India Pale Ale | Some may say there are few ways to improve Sculpin's unique flavor, but the tart freshness of grapefruit perfectly complements our IPA's citrusy hop character. Grapefruit's a winter fruit, but this easy-drinking ale tastes like summer. | 7 | 70 |
| Ballast Point Brewing & Spirits | Grunion | American-Style Pale Ale | Originating from an employee-only home brew contest. A pair of new hop varieties lend strong yet balanced summer melon aromas and herbal flavors, while a soft caramel malt sweetness holds it all together. | 5.5 | 50 |
| Ballast Point Brewing & Spirits | Homework #7 - Session Saison | Session Beer | The aroma is full of spice notes that from this Saison yeast strain. Light malts with touches of rye and wheat form a great backbone to support the delicate flavor and aroma which is enhanced with a bit of hop spiciness. The body finishes light and dry. | 4.5 | 17 |
| Ballast Point Brewing & Spirits | Mango Even Keel | Session Beer | Our Mango Even Keel is the ideal beer for easy drinking. This hoppy, session ale gets a flavor boost from mango, which perfectly plays off the citrusy hop bouquet. With fruit, hops, and a low ABV, this beer truly is on another level. | 3.8 | 40 |
| Ballast Point Brewing & Spirits | Red Velvet | Oatmeal Stout | Like the cake that inspired it, the deep red color of the Golden Oatmeal Stout comes from beets, which add a rich, earthy character that complements the chocolate flavor and aroma. | 5.5 | 0 |
| Ballast Point Brewing & Spirits | Roots to Boots: Double IPA | American-Style India Pale Ale | Golden with a white, lasting head. Aromas of fresh, citrusy tangerine, melon and light pine leap from the beer. Light and dry on the palate with tons of hoppy flavor and a lasting, balanced finish. | 8 | 0 |
| Ballast Point Brewing & Spirits | Serrano Kolsch | Chili Beer | Our California Kolsch is a rich golden brew, crafted with aromatic German hops and rounded out with a blend of American and Munich malts with the addition of Serrano peppers. | 5.2 | 0 |
| Ballast Point Brewing & Spirits | Victory at Sea | American-Style Imperial Porter | We infused this robust porter with vanilla and San Diego's own Caffe Calabria coffee beans. The subtle roasted notes and minimal acidity of the cold brewed coffee, balances perfectly with the sweet caramel undertones of the malt. | 10 | 60 |
| Barnett and Son Brewing Company | Saoirse Irish Red Ale | Irish-Style Red Ale | Winner Silver Medal 2016 Denver International Beer Competition | 4.9 | 25 |
| Barnett and Son Brewing Company | Falling Skye Scottish Ale | Peated Scotch Ale | Winner Silver Medal 2016 Colorado State Fair | 7.5 | 32 |
| Barnett and Son Brewing Company | Mo Chroi Irish Black Ale | Classic Irish-Style Dry Stout | Winner Gold Medal 2016 Denver International Beer Competition | 4.6 | 26 |
| Barnett and Son Brewing Company | Newlin Gulch Gold | Golden or Blonde Ale | Blonde Ale | 4.9 | 14 |
| Barrel of Monks Brewing | Quadraphonic | Belgian-Style Quadrupel | Malt flavors predominate, with spicy and dark fruit flavors - notes of raisins and dark cherries | 10.5 | 32 |
| Barrel of Monks Brewing | Singel in Havana | Belgian-Style Table Beer | A Belgian Style Singel flavored with a light touch of Guava. | 5 | 20 |
| Barrel of Monks Brewing | Three Fates | Belgian-Style Tripel | Floral aroma, full complex flavor profile with fruity esters and spicy phenols, balanced with a light hop finish. | 9 | 28 |
| Barrel of Monks Brewing | White Wizard | Belgian-Style Witbier | Belgian Style Wit featuring Orange Peel and Coriander | 5.5 | 14 |
| Barrels & Bottles Brewery | | NULL | | 0 | 0 |
| Barrels & Bottles Brewery | Beer 4 President | Fruit Wheat Beer | Fruity, pink, patriotic. Raspberries, wheat & blueberries make this beer a festive red, white & blue treat for all that celebration America! | 5.8 | 15 |
| Barrels & Bottles Brewery | Not Your Queen's Mild Ale | English-Style Dark Mild Ale | Caramel, roast, light bodied. Dark red color w/a slight ester aroma & clean caramel flavor w/roast tones. | 3.5 | 18 |
| Barrels & Bottles Brewery | Oldi Locks | Old Ale | Malty, Fruity esters, Full body. Complex esters and spicy, vinous alcohols make this beer true to its style while delicious raisin and vanilla characteristics make it unique. | 7.1 | 33 |
| Barrels & Bottles Brewery | Orange Creamsicle Blonde Ale | Herb and Spice Beer | Refreshing, vanilla, orange. An adult version of the ice cream filled dessert. | 6 | 20 |
| Barrels & Bottles Brewery | The Beer Formerly Known as Amber Ale | English-Style Extra Special Bitter | Nutty, caramel, pepper. Beautifully balanced beer has a piney hop aroma and spicy hop flavor. | 5.5 | 42 |
| Barrels & Bottles Brewery | Wet Hop Wholeaf Grail IPA | Fresh or Wet Hop Ale | Floral, fruity, crisp. We used our popular Wholeaf Grail recipe and replaced the dried, whole leaf hops w/a whopping 20 pounds of freshly picked Mystery X, Cascade, Centenial & Chinook hops from Voss Farms in Arvada, CO | 7 | 100 |
| Bayou Teche Brewing | Biere Joi | Belgian-Style Dubbel | A Belgian style Dubbel, aged in bourbon barrels with coffee, cacao nibs and then finished with chili d'arbols. | 7.5 | 12 |
| Bayou Teche Brewing | LA-31 Biere Pale | Belgian-Style Pale Ale | A Belgian-style Pale ale brewed with Belgian and French malts, American hops and French yeast. | 5.5 | 27 |
| Bayou Teche Brewing | Sunset Limited | Chili Beer | A collaboration between Bayou Teche Brewing and Santa Fe - this is a bi-cultural adaptation of a French farmhouse with New Mexican influences | 7 | 15 |
| Bayou Teche Brewing | Teche Sector | Fruited Wood- and Barrel-Aged Sour Beer | A French-style passionfruit and lime juice ale aged in Sauvignon Blanc barrels with Brett, Lacto and Pedio and then blended with a freshly brewed batch of the same fruit beer before packaging. | 7.5 | 12 |
| Bear Republic Brewing Co | Café Racer 15 | Imperial India Pale Ale | Café Racer 15™ features aromas of bright citrus and resinous pine from the generous use of Citra, Amarillo, Cascade and Chinook hops which are complimented by a dry malt finish. | 9.75 | 100 |
| Bear Republic Brewing Co | Double Aught | German-Style Pilsener | Inspired by the perfectly balanced light lagers of Central Europe, we set out to brew a Pilsner to be proud of. The result is a crisp and refreshing beer that's brewed with 100% barley malt and imported Hallertauer hops. | 5 | 25 |
| Bear Republic Brewing Co | El Oso | American-Style Amber Lager | Crafted in the spirit of thirst quenching Mexican lagers, this well balanced amber lager is crisp with just a suggestion of caramel. | 4.9 | 18 |
| Bear Republic Brewing Co | Fastback Racer | Imperial India Pale Ale | Fastback Racer is a Triple IPA with full throttle hoppiness. Massive aroma additions of Equinox, Citra, and Enigma hops rev to the limit on a malt chassis of Rye, Munich, and light caramel. | 10.4 | 100 |
| Bear Republic Brewing Co | Grand-Am | American-Style Pale Ale | Inspired by our team's passion for racing, Grand-Am™ is an American Pale Ale worthy of the "Racer" family. True to our roots, this sessionable yet assertive ale balances both classic and new American hop varieties with a distinct malt backbone. | 6 | 50 |
| Bear Republic Brewing Co | Hop Shovel | American-Style India Pale Ale | This pale and hoppy IPA was brewed with a high proportion of wheat and rye for a smooth, well rounded flavor and mouth feel. New hop varieties Mosaic and Meridian provide a uniquely American and modern hop flavor and aroma. | 7.5 | 100 |
| Bear Republic Brewing Co | Old Baba Yaga | Wood- and Barrel-Aged Strong Stout | Named for the witch who guarded the fountain of life and death in Russian folklore, the black depths of this Russian Imperial Stout hold coffee, licorice, and bittersweet chocolate flavors. | 11.5 | 115 |
| Bear Republic Brewing Co | Pace Car Racer | Session India Pale Ale | Hoppy aromas of pine and citrus, with a smooth malt flavor that empties your glass at a speedy pace. This session IPA is the newest addition to the Racer™ family. | 4 | 55 |
| Bear Republic Brewing Co | Peter Brown Tribute Ale | Brown Porter | Peter Brown Tribute Ale is malty American Brown Ale, brewed with molasses, brown sugar, and hopped with Cascade and Centennial. It's just the way Pete would have wanted it. | 6.3 | 21 |
| Bear Republic Brewing Co | Racer 5 IPA | American-Style Strong Pale Ale | This hoppy IPA is a full bodied beer brewed with malted barley, wheat, and crystal malts. The malt base is designed to highlight the unique floral qualities Columbus and Cascade hops from the Pacific Northwest. | 7.5 | 75 |
| Bell's Brewery, Inc | Black Note | Specialty Beer | One of the most sought-after stouts in Bell's history, Black Note Stout blends the complex aromatics of Expedition Stout with the velvety smooth texture of Double Cream Stout and ages the combination in freshly retired oak bourbon barrels for months. | 10.8 | 0 |
| Bell's Brewery, Inc | Boon Companion | Specialty Beer | Developed to explore the use of lemon verbena, a lemon-scented herb originally from South America, in beer, Boon Companion is dry hopped with the herb, as well as lemon zest and Sorachi Ace hops. Its unique blend of ingredients creates a pale, medium bod | 5.9 | 0 |
| Bell's Brewery, Inc | Le Batteur | Specialty Beer | A reimagined version of the original Jazz Series beer of the same name, this brew takes the original hop and malt profile and adds the unique, funky, tart notes of a brettanomyces fermented beer. Delicate pale malts with a touch of raw wheat and hops combi | 6.5 | 0 |
| Bell's Brewery, Inc | Oatsmobile Pale Ale | Session Beer | Aromatic. Approachable. Unique. Intriguing. Happy-go-lucky. Full-bodied. And we're not just talking about the horse. This hop-forward session Pale Ale uses a blend of classic and modern Pacific Northwest hops, including Mosaic, Equinox and Glacier, for a | 4.3 | 0 |
| Bell's Brewery, Inc | Octoberfest Beer | German-Style Maerzen | Crafted as a flavorful session beer and perfect for autumn, Octoberfest spends a full six weeks fermenting. With herbal hop aromas, this balanced amber lager focuses on lightly toasted malt that lends body without too much sweetness. Perfect for a week-lo | 5.5 | 0 |
| Bell's Brewery, Inc | Poolside Ale | Fruit Wheat Beer | Poolside Ale is a refreshing Belgian-inspired Wheat Ale with light clove notes. The truly distinguishing feature is the use of 100% Montmorency tart cherries grown in the Traverse City region of Michigan. These cherries add a subtle tartness and bright cou | 5 | 0 |
| Bell's Brewery, Inc | Raspberry Wild One | Specialty Beer | Raspberry Wild One begins, not as a single beer, but distinct batches fermented in wooden foeders each with its own array of flavors. Our brewers sample and blend to taste, resulting in a refreshing brown ale with a tartness buoyed by fragrant aromas of r | 6.6 | 0 |
| Big Alice Brewing Company | Jalapeno Rye | Chili Beer | Big spicy nose. Mellows out with flavors of a fresh bell pepper. Dark in appearance. | 6.7 | 38 |
| Big Alice Brewing Company | Sour One | American-Style Sour Ale | Tart and acidic. Tart, juicy, and acidic. Brewed with house "sour" strain. Lacto in secondary. | 6.6 | 1 |
| Big Alice Brewing Company | Sweet Potato Farmhouse Ale | Specialty Saison | Belgian saison brewed with sweet potatoes. | 6.5 | 19 |
| Birdsong Brewing Co. | Fake Plastic Trees | Light American Wheat Beer with Yeast | This tasty, Hoppy wheat beer is bursting with citrus and lemongrass aroma, supported by a complementary malt backbone and a clean bitterness. | 6.4 | 40 |
| Birdsong Brewing Co. | Fistful of Steel | American-Style Black Ale | This Cascadian Dark Ale has some nice "dank" aromas (think: pleasant earthy smells) and a touch of piney-ness from Simcoe hops. You'll also find a sweet, but not too sweet, melon and citrus undertone. | 6.9 | 69 |
| Birdsong Brewing Co. | Jalapeno Pale Ale | Chili Beer | Pale ale with fresh, hand-cut jalapeños! Bright chile flavor without the heat. | 5.5 | 45 |
| Birdsong Brewing Co. | Lazy Bird Brown Ale | American-Style Brown Ale | Roasted malts, rich mahogany color with light citrus hops. | 5.5 | 45 |
| Birdsong Brewing Co. | Shake a Leg | American-Style Amber Lager | This American Amber Lager has a nice floral and orange citrus aroma, with toasted malt backbone. | 4.5 | 30 |
| Black Bottle Brewery | Bockstreet's Bock, Alright! | German-Style Doppelbock | Think shirtless hot boy band. | 8.4 | 0 |
| Black Bottle Brewery | Cerealiously - Count Chocula | Chocolate Beer | Chocolatey Cereal and Marshmallow Bits + Beer | 6.2 | 48 |
| Black Bottle Brewery | Death From Above | German-Style Schwarzbier | Some Canadian rock doesn't suck but their whiskey does. | 5.5 | 29 |
| Black Bottle Brewery | Friar Chuck | German-style Kölsch | #chucknook | 5.8 | 31 |
| Black Bottle Brewery | PDA | Belgian-Style Tripel | Pantalón Dropper Ale | 8.8 | 24 |
| Black Bottle Brewery | Tropical IPA (Pro AM - Remi Bonnart) | American-Style Fruit Beer | Coconut Mango IPA - Pro Am with Remi Bonnart the best homebrewer in the country. | 7.2 | 60 |
| Black Cloister Brewing Co | Chained Dog | Belgian-Style Pale Strong Ale | This beer bursts with flavor and aroma. First you be enticed with notes of pear and apple. Then your palate will be washed with spicy, floral notes to be followed immediately by a noticeable alcohol warmth. | 9.3 | 0 |
| Black Cloister Brewing Co | Helles Angel | Munich-Style Helles | Perhaps the lightest of all the European lagers, this beer is a cousin to the German Pilsner. But, the noble hops are ramped back significantly to show off the bready flavors of Pilsen malt. | 5.6 | 11 |
| Black Cloister Brewing Co | The True Scotsman | Traditional Scotch Ale | Maris Otter malt is the heavy lifter, here, followed by the punch of alcohol and the sticky, dark caramel sweetness. | 8.2 | 0 |
| Black Project Spontaneous & Wild Ales | Cherry Oxcart | Belgian-Style Fruit Lambic | Our take on an "American-Style Kriek". 100% Spontaneous ale inoculated using a coolship and aged in barrels for 1, 2, and 3 years, then blended to create complexity and subtle nuance similar to a traditional Belgian Gueuze. | 7.5 | 8 |
| Black Project Spontaneous & Wild Ales | Ejector | Wild Beer | This beer starts as our Golden Sour, then evolves into Jumpseat, our dry-hopped sour. After pulling some of the beer off the hops to create Jumpseat, we add a second helping of hops to create a double dry-hopped sour. | 6.2 | 12 |
| Black Project Spontaneous & Wild Ales | Elsewhere | Wild Beer | Sour Amber Ale. Using a spontaneous solera, this beer was inoculated with coolship-caught microbes and allowed to mature in stainless for 8+ months. Tons of fruit - cherry, red apple, and spice. | 6.5 | 8 |
| Black Project Spontaneous & Wild Ales | Jumpseat | Wild Beer | This beers starts as our Golden Sour base. We then dry-hop over a three-day period with Citra, Mosaic, and El Dorado to create a perfectly balanced, hoppy-sour. Bright, citrusy, lemony. | 6.2 | 10 |
| Black Project Spontaneous & Wild Ales | Oxcart | Belgian-Style Gueuze Lambic | Our take on an "American-Style Gueuze", this beer is a blend of 1, 2, and 3 year 100% spontaneous ale inoculated using a coolship and aged in wood for up to 3 years. | 6.2 | 8 |
| Black Sky Brewery | Barrel Aged Imperial Petal to the Metal | Wood- and Barrel-Aged Strong Beer | Rose and hibiscus ale aged in Cabernet Sauvignon barrels. | 9.1 | 9 |
| Black Sky Brewery | Black Currant Belgian Strong Ale | Herb and Spice Beer | Dark strong ale with ample amounts of black currant. | 8.7 | 24 |
| Black Sky Brewery | Fall From Grace Abbey | Belgian-Style Dark Strong Ale | Belgian strong ale brewed with fresh apples. | 9.3 | 32 |
| Black Sky Brewery | Fallen Angel Stout | American-Style Stout | Creamy oatmeal stout with a sinful finish. | 7 | 42 |
| Black Sky Brewery | Lila's Belgian Golden Ale | Belgian-Style Pale Strong Ale | Fruity and crisp. | 10.5 | 9 |
| Black Star Co-op | Epsilon | Peated Scotch Ale | Peated Scotch ale aged in freshly dumped bourbon barrels. Smoke, caramel and wood round out this complex beer | 9.2 | 22 |
| Black Star Co-op | Midtown Light | American-Style Pilsener | Pilsner brewed with German malts, Czech Pilsner yeast and Australian hops | 5 | 26 |
| Black Star Co-op | Pneuma | American-Style Pale Ale | West Coast inspired pale ale brewed with Cascade, Centennial and Citra hops | 5.4 | 39 |
| Black Star Co-op | Recalcitrant Dockhand | Robust Porter | Roasty, robust porter with notes of coffee and chocolate | 6 | 26 |
| Black Star Co-op | Watermelon Waterloo | Berliner-Style Weisse | Sour-mashed wheat beer fermented with watermelon | 3 | 61 |
| Black Tooth Brewing Co | Bomber Mountain Amber Ale | American-Style Amber/Red Ale | Biscuity with caramel malt notes. Delicate hop finish. | 4.6 | 20 |
| Black Tooth Brewing Co | Saddle Bronc Brown Ale | English-Style Brown Ale | Toasty, with some chocolate malt notes and a smooth crisp finish. | 4.8 | 18 |
| Blue Moon Brewing Company | 20th Anniversary Ale | Belgian-Style Witbier | Triple White Ale | 9.2 | 0 |
| Blue Moon Brewing Company | Belgian White | Belgian-Style Witbier | Belgian White uses Valencia orange peel versus the traditional tart Curaçao orange peel, for a subtle sweetness, and added a touch of coriander to provide balance. Oats and wheat are added to create a smooth, creamy finish. | 5.4 | 0 |
| Blue Moon Brewing Company | Cappuccino Oatmeal Stout | Coffee Stout or Porter | The fresh coffee aroma and rich roasted taste of our limited-release Cappuccino Oatmeal Stout is the perfect way to unwind and catch up with friends this winter. | 5.9 | 0 |
| Blue Moon Brewing Company | Cinnamon Horchata | Herb and Spice Beer | Our cinnamon-spiced ale is his interpretation of this delicious Latin beverage. It's brewed with natural long-grain rice for a creamy texture to complement flavors of cinnamon, making it the perfect treat for a get-together with friends. | 5.5 | 0 |
| Blue Moon Brewing Company | First Peach Ale | American-Style Brown Ale | Blue Moon crafted this Belgian-inspired Brown Ale with flavors of peach and coriander to complement both. It has a tart taste balanced by caramel malts for the cooler days and peach notes for the warmer ones. | 5.6 | 0 |
| Blue Moon Brewing Company | Harvest Pumpkin Ale | Pumpkin Spice Beer | Harvest Pumpkin Ale, as it's called now, is crafted with pumpkin and spices of cinnamon, nutmeg, cloves, and allspice | 5.7 | 0 |
| Blue Moon Brewing Company | Mango Wheat | American-Style Fruit Beer | Mango Wheat | 0 | 0 |
| Blue Moon Brewing Company | Smoked Imperial Porter | American-Style Imperial Porter | Smoked Imperial Porter | 8.5 | 45 |
| Blue Moon Brewing Company | Toasted Marshmallow | Experimental Beer | Toasted Marshmallow | 0 | 0 |
| Blue Moon Brewing Company | White IPA | American-Style India Pale Ale | A crisp, refreshing White IPA crafted with four varieties of hops, wheat, coriander, and a hint of orange peel. | 5.9 | 0 |
| Blue Owl Brewing | Czech Czech | Experimental Beer | Sour Czech-style Pilsner | 4.9 | 36 |
| Blue Owl Brewing | Hop Totem | American-Style Sour Ale | Sour IPA | 6.7 | 60 |
| Blue Owl Brewing | Professor Black | American-Style Sour Ale | Sour Cherry Stout | 6.1 | 40 |
| Blue Owl Brewing | Saison Puede | Specialty Saison | Farmhouse Style Ale | 5.8 | 25 |
| Blue Owl Brewing | Spirit Animal | American-Style Sour Ale | Sour Pale Ale | 5.1 | 35 |
| Blue Point Brewing Co | Beach Plum Gose | Contemporary Gose | Its blush color and unique tartness come from local beach plum juice added late in fermentation and a kettle-souring process. Four types of North Atlantic seaweed and sea salt harvested from Amagansett, Long Island, add salinity to this brew, while lemon p | 4.1 | 3 |
| Blue Point Brewing Co | Helles | Munich-Style Helles | Our take on this traditional German session beer was made for easy drinking in the hot summer sun – from the beer garden to the beach. | 4.7 | 24 |
| Blue Point Brewing Co | Prop Stopper | American-Style India Pale Ale | We added four different types of North Atlantic seaweed right into the mash and heavily dry-hopped this brew with two of our favorites, Citra and Centennial. These four local seaweed varieties give our Prop Stopper IPA a subtle savory and salty finish. | 7.7 | 60 |
| Blue Point Brewing Co | Toasted Lager | American-Style Amber Lager | Our flagship brew is brewed with a blend of six specialty malts for a flavor as rich and unique as the town it's from. Toasted Lager's balanced flavor of malt and hops along with our special proprietary lager yeast produces an exceptional, long-lasting smo | 5.5 | 28 |
| Boggy Draw Brewery | ES Bueno ESB | English-Style Extra Special Bitter | Malty well balanced extra special bitter. | 7.5 | 46 |
| Boggy Draw Brewery | GANGSTA OF LOVE | Specialty Beer | Cream Ale aged in a Gin barrel | 7.2 | 17 |
| Boggy Draw Brewery | Roggy Boggy | German-Style Rye Ale | Well balanced spice, smooth low bitterness because of Rye! | 6.1 | 26 |
| Boggy Draw Brewery | Sergeant Sinkhole Hefeweizen | South German-Style Hefeweizen | Spicy with nice banana notes highly carbonated | 6 | 14 |
| Boggy Draw Brewery | Space Cowboy cream ale | American-Style Cream Ale | Crisp refreshing and light.Great summer beer! | 5.6 | 17 |
| Boise Brewing | Black Cliffs American Stout | American-Style Stout | Our award winning American Stout is a roasty hoppy treat. Well balanced flavor between the rich chocolate and coffee tones and the plentiful northwest hop character. Pine and citrus aromas play well with the dark malt aromas. | 7 | 65 |
| Boise Brewing | Jagged Shard Imperial Red | Imperial Red Ale | Very balanced flavor profile between the strong melanoiden rich malt backbone and the complimentary but assertive hop character. Very deceiving for a high gravity brew until you feel the unmistakable alcohol warmth in your cheeks after a few sips. | 8.4 | 80 |
| Boise Brewing | Seven Crane Cream Ale | American-Style Cream Ale | Crisp and filtered with a subtle dry finish, this sweet, easy drinking ale pairs perfectly with hiking, biking, or doing anything that can keep you out of the construction gridlock that is downtown Boise. | 4.5 | 16 |
| Boise Brewing | Syringa Pale Ale | American-Style Pale Ale | A balanced, hoppy version of a classic pale ale, featuring Idaho 7 hops which provide support to the dank combo of Bravo and Simcoe hops. Nice hop aroma and flavor with a clean, dry finish. | 5.5 | 55 |
| Bolo Beer Co | Americus IPA | American-Style India Pale Ale | West coast style ipa | 6.4 | 55 |
| Bolo Beer Co | Aquifer Ale | Session Beer | Hybrid Light Ale brewed with Pilsner malt and flaked corn | 4.4 | 15 |
| Bolo Beer Co | Mulberry Pale Ale | American-Style Pale Ale | SMaSH pale with wild mulberries added in the fermenter | 5.8 | 29 |
| Bolo Beer Co | Waggle Scottish Ale | Scottish-Style Export Ale | Subtle hints of chocolate and coffee with a roasty finish | 5.6 | 24 |
| Bolo Beer Co | Wild West Wheat | Light American Wheat Beer without Yeast | Light and refreshing, brewed with sweet orange peel and flaked rye | 5 | 12 |
| Border X Brewing | Abuelitas Chocolate Stout | Chocolate Beer | Mexican Chocolate Sweet Stout | 8 | 15 |
| Border X Brewing | Blood Saison | Specialty Saison | Tart and refreshing Hibiscus and Agave Belgian Saison | 7.2 | 15 |
| Border X Brewing | Hokkaido | Honey Beer | Dry Hopped Honey Ginger Pale Ale | 6 | 30 |
| Bosque Brewing Co | Acequia Wet Hop IPA | Fresh or Wet Hop Ale | GABF Gold Medal Winner 2015 GABF Bronze Medal Winner 2014 | 7 | 100 |
| Bosque Brewing Co | Bosque IPA | International-Style Pale Ale | World Beer Cup Bronze Medal Winner 2016 | 6.5 | 90 |
| Bosque Brewing Co | Bosque Lager | German-Style Pilsener | Bosque's interpretation of what a light-bodied lager should be. Balanced medium hop and malt profiles are present in the aroma and flavor and the eye is drawn to its straw colored and glass-like clarity. | 4.8 | 25 |
| Bosque Brewing Co | Elephants on Parade | Fruit Wheat Beer | Raspberry, cranberry and cherry American style wheat ale. One pound of fruit per gallon! | 5.5 | 12 |
| Bosque Brewing Co | Scale Tipper IPA | American-Style India Pale Ale | NIPAC Champion 2015 & 2016 | 6.5 | 95 |
| Boston Beer Co | Octoberfest | German-Style Maerzen | Samuel Adams Octoberfest is a deep red amber, medium-bodied marzen style lager with a rich malt complexity, a light Bavarian Noble hop note and a smooth, sweet finish. | 5.3 | 24 |
| Boston Beer Co | Rebel Cascade IPA | American-Style India Pale Ale | Rebel Cascade IPA crafted with Cascade Hops, named after the West Coast mountain range, are synonymous with American Pale Ales and IPAs. Rebel Cascade offers a piney resinous hop bite with hints of spicy, earthy, black tea and grapefruit rind notes. | 7.3 | 76 |
| Boston Beer Co | Rebel Grapefruit IPA | American-Style India Pale Ale | Samuel Adams Rebel Grapefruit IPA is brewed with real grapefruit for a big punch of citrus that amplifies the tropical fruit and citrus notes of one of the Sam Adams brewers' favorite West Coast hops, Mosaic. | 6.3 | 52 |
| Boston Beer Co | Samuel Adams Boston Lager | American-Style Amber Lager | Samuel Adams is a bold, rich and complex amber lager. The distinctive balance of spicy, complex hops, slightly sweet roast malts, and smooth finish, are what give this full-flavored taste. | 4.9 | 30 |
| Boston Beer Co | Samuel Adams Kosmic Mother Funk Grand Cru | Belgian-Style Lambic | Kosmic Mother Funk Grand Cru is a wild, funky and complex ale aged for just over a year, with a depth of flavors ranging from earthy and spicy to floral and sweet. | 6.5 | 0 |
| Boston Beer Co | Samuel Adams Nitro Coffee Stout | Coffee Stout or Porter | Smooth with velvety cream cascading into a jet black, darkly enticing brew, revealing a rich, robust character. The roasted malts create notes of bittersweet chocolate with hints of dark fruit, while Sumatran and Indian coffee adds a deep roast dimension. | 5.8 | 24 |
| Boston Beer Co | Samuel Adams Rebel IPA | American-Style India Pale Ale | Rebel IPA is a West Coast-style IPA brewed with five types of American hops from the Pacific Northwest with each hop imparting unique flavors and aromas to the brew. | 6.5 | 45 |
| Boston Beer Co | Samuel Adams Rebel Rouser Double IPA | Imperial India Pale Ale | Samuel Adams Rebel Rouser Double IPA is brewed to showcase a wide variety of hop characteristics, rather than hop bitterness. It is brewed with more than 5lbs of hops per barrel and dry-hopped with five American hop varieties from the Pacific Northwest. | 8.4 | 85 |
| Boston Beer Co | Samuel Adams Tetravis | Belgian-Style Quadrupel | A bold and rich brew that builds its force and character through layers of flavor. Its complexity begins with a molasses sweetness with notes of dark fruits like raisins and figs but develops with an undercurrent of tart spice from its Belgian yeast. | 10.2 | 18 |
| Boulder Beer Co | Dragonhosen Imperial Oktoberfest | German-Style Maerzen | Late at night in the dark cellar or among the rows of towering vessels at Boulder Beer, if you listen carefully you can hear the eerie sound of the Dragonhosen. Brewed with generous amounts of Vienna and Munich malts for a rich, full-bodied malty flavor, D | 9 | 34 |
| Boulder Beer Co | GABF 35th Anniversary IPL | Specialty Beer | The commemorative GABF 35th Anniversary IPL (India Pale Lager) has big citrus and tropical notes of mango, melon and lemongrass from the complex assortment of hop additions, with a sweet malt flavor for balance. | 6.3 | 50 |
| Boulder Beer Co | Good Trip Tripel | Belgian-Style Tripel | A long time ago in a faraway land, a new style of beer was introduced by a small band of magical, Belgian unicorns*. Inspired by their creative spirit, we bring you Good Trip Tripel – a slightly spicy, golden-colored, Belgian-style Strong Ale. | 9 | 35 |
| Boulder Beer Co | Harvest 16 Peach Pale Ale | Fresh or Wet Hop Ale | Harvest 16 is fresh-hopped with Cascades from the Still Wind Hop Farm on Colorado's Western Slope, imparting a piney, fruity hop flavor and aroma. Fresh peach puree is added during cold-conditioning, complementing the hop character. | 6.8 | 38 |
| Boulder Beer Co | Hazed Hoppy Session Ale | Session Beer | Hazy in its natural unfiltered state, Hazed is dry-hopped during fermentation infusing big, fresh hop flavor and aroma into the beer without adding bitterness, making Hazed a very approachable hoppy brew. | 5 | 38 |
| Boulder Beer Co | Mojo IPA | American-Style India Pale Ale | Mojo India Pale Ale was inspired by the English who first shipped their ales to India and the Far East. Pale in color but packed with flavor, Mojo reflects the perfect balance of hop bitterness and malt character. | 7.2 | 70 |
| Boulder Beer Co | Pulp Fusion Blood Orange IPA | American-Style India Pale Ale | Pulp Fusion Blood Orange IPA blends the beauty of an IPA with vibrant citrus flavor from the juice of blood oranges. It shines with a bright, golden color and finishes smooth without lingering bitterness. This commingling of aromatic hops and zesty blood | 6.5 | 52 |
| Boulder Beer Co | Shake Chocolate Porter | Robust Porter | Our twist on the traditional robust American Porter, Shake Chocolate Porter is dark black in color with rich, sweet aromatics and flavors of dark chocolate, coffee and caramel. This unique brew blends five different grains, including Chocolate Wheat, that | 5.9 | 39 |
| Boulder Beer Co | Slope Style Red IPA | American-Style India Pale Ale | So you're into full-bodied red ales with a big, piney hop kicker at the finish? We like your style! Whatever your altitude you can drink-in Colorado with Slope Style Red IPA. Red in color with a perfect blend of five quality malts. | 6.4 | 60 |
| Boulder Beer Co | Spikeberry Saison | Specialty Beer | A saison brewed with prickly pear juice! | 6.3 | 30 |
| Branchline Brewing Company | Brett the Woodcutter | Brett Beer | Rye IPA aged in wine barrels with Brettanomyces for one year | 7 | 65 |
| Branchline Brewing Company | Dark Territory Oatmeal Stout | Oatmeal Stout | Stout brewed with oatmeal, Cenntenial and Cascade hops. | 6.4 | 49 |
| Branchline Brewing Company | Shady Oak Blonde Ale | English-Style Summer Ale | Ale brewed with honey malt, Centennial and Hull Melon hops | 6.3 | 26 |
| Branchline Brewing Company | Silver & Black IPA | American-Style Black Ale | Black IPA brewed with Nugget and Cascade hops. Dry hopped with Cascade | 6.3 | 65 |
| Branchline Brewing Company | Woodcutter Rye IPA | Rye Beer | American IPA brewed with rye malt, Nugget and Cascade hops. Dry hopped with Cascade | 6.2 | 65 |
| Brasserie Saint James | Black Gate | German-Style Schwarzbier | An old Staining technique gives this "Black Pilsner" its deceiving dark color. A light bodied lager that is clean and refreshing with a noble hop aroma and just the slightest hint of roasted malts. | 5 | 22 |
| Brasserie Saint James | Daily Wages | Classic Saison | This traditional Saison takes 3 months in fermenter to really dry this beer out. 3 different Yeast strains are added at specific times, temps and gravities. Green peppercorns are added to enhance the iconic Belgian spice notes. | 6.7 | 22 |
| Brasserie Saint James | Koln Concert | German-style Kölsch | This pale beer is as traditional as it gets with all Pilsner malt and whole cone noble hops. A crisp, clean and well balanced beer. | 5 | 29 |
| Brasserie Saint James | Lambic Grand Cru | Belgian-Style Lambic | Limited Pouring! Unmalted wheat and floor aged European hops add the earthy, almost aged cheese-like quality perceived as "funkiness" that are benchmarks of the style. Dominated with a unique tartness from the wild yeasts. Aged 18 months in barrel. | 6 | 11 |
| Brasserie Saint James | Plum Lambic | Belgian-Style Fruit Lambic | Limited Pouring! A traditional fruited Lambic-style ale, built with unmalted wheat and aged hops aged in oak barrels with Italian Plums for at least 18 months before bottling. Crisp, complex and tart with slight stone fruit notes. | 6 | 11 |
| Brasserie Saint James | Quadrophobia | Belgian-Style Quadrupel | Fine European malts, hops, Kandi-sugar and Trappist yeast make up this Mahogany colored beer with hints of molasses and candied prunes. It's velvety smoothness masks the robust ABV while providing hints of warming alcohol our signature dry finish. | 11 | 20 |
| Brasserie Saint James | Red Headed Stranger | Adambier | This Farmhouse ale has additions of coriander, seeds of paradise, peppercorns and orange peel to make a well balanced beer full of flavor. this beer pours a deep ruby with a deceptively dry finish. | 6.7 | 22 |
| Brasserie Saint James | Tart 1904 with Peach | Brett Beer | A seasonal version of our golden beer fermented 100% with Brettanomyces. This seasonal had Lactobacillus and Peach added at the tail end of Primary fermentation. Look for a tart beer with tropical fruit notes up front and finishing with peach flavors. | 6.5 | 15 |
| Brasserie Saint James | Vienna | Vienna-Style Lager | A refershing amber lager using fine pilsner and specialty German caramel malts alongside Bavarian hops, this lager was allowed almost 5 months to complete its fermentation and lagering in tank before release. Complex maltiness and clean dry finish | 5 | 20 |
| Brasserie Saint James | White Downs | Specialty Saison | Limited Pouring! This Butternut Squash and White Sage Saison is aged for 14 months in barrel. Its time in barrel lends an appetizing tartness to this herbal and spicy brew. The Aroma is dominated by Sage and hints of Oak in the rustic brew. | 7.1 | 20 |
| Breakwater Brewing Co | Rye Dawn | Rye Beer | World Beer Cup Gold Medal 2016 - Rye Brown | 6.8 | 23 |
| Breckenridge Brewery | 471 Double IPA | Imperial India Pale Ale | 471 Double IPA has pine and citrus aromas with a crisp bitterness that's softened by a generous malty backbone. | 9.2 | 70 |
| Breckenridge Brewery | 471 IPA Barrel Series: Eureka! | Wood- and Barrel-Aged Strong Beer | We rest our 471 Double IPA in whiskey barrels for a good long time, then we dry hop each batch with a specific hop variety: this edition features Eureka, which imparts aromas of dark fruit and pine. | 11.2 | 70 |
| Breckenridge Brewery | Agave Wheat | Light American Wheat Beer with Yeast | This American-style unfiltered wheat ale incorporates the nectar of the great Agave salmiana to add subtle sweetness to its earthy, wheat flavors. | 4.4 | 13 |
| Breckenridge Brewery | Autumn Ale | American-Style Brown Ale | Autumn Ale combines the malty goodness of a German Lager with the clean crispness of an American Ale, and this fall seasonal delivers roasted flavors and aromas one would expect this time of year. | 7 | 21 |
| Breckenridge Brewery | Breck IPA | American-Style India Pale Ale | Breck IPA's distinctively pleasant floral aroma is followed by a citrus hop flavor that's balanced by Full Pint malt, giving this IPA a fullness that's truly unique. | 6.3 | 66 |
| Breckenridge Brewery | Mango Mosaic Pale Ale | American-Style Pale Ale | Mosaic hops give off tropical aromas that we complement with a healthy dose of mango; it's a well-balanced montage of fruit flavors, fresh aromas, and refreshingly crisp goodness. | 5.5 | 29 |
| Breckenridge Brewery | Vanilla Porter | Robust Porter | This robust porter uses key malts to provide flavors of chocolate, roasted nut, caramel, and coffee; vanilla imported from Papua New Guinea and Madagascar combine to create a uniquely delicious experience. | 5.4 | 16 |
| Brew Bus Brewing | Beach Cruiser | Fruit Wheat Beer | Crisp, refreshing wheat ale with tons of mango and peach. | 5.5 | 28 |
| Brew Bus Brewing | Mounds of Coconut Porter | Field Beer | Just the right amount of coconut while caco nibs. | 6.5 | 34 |
| Brew Bus Brewing | Upper Decker Chocolate Peanut Butter Porter | Field Beer | Don't mind the name, this chocolate peanut butter porter is dessert in a pint. | 6.5 | 34 |
| Brew Bus Brewing | You're my Boy, Blue! | Fruit Wheat Beer | A refreshing wheat ale with real, natural blueberries. | 5 | 12 |
| Brew Kettle, Taproom and Smokehouse, The | All For One | Session India Pale Ale | A hop forward IPA without the bite! Big fruity / citrus flavor and aroma with the addition of the spicy character of rye malt | 4.75 | 35 |
| Brew Kettle, Taproom and Smokehouse, The | Black Rajah | American-Style Black Ale | A Black IPA full of tropical fruit flavors and assertive bitterness and a hint of roasted malt. Featuring Citra hops. | 6.8 | 70 |
| Brew Kettle, Taproom and Smokehouse, The | Bourbon Barrel Aged Tunguska 2013 | British-Style Imperial Stout | Thick and black as oil, this rich imperial stout is complex yet smooth with all the hallmarks of a outstanding imperial stout. The addition of aging in bourbon barrels ad notes of bourbon, oak and vanilla for added complexity. | 10.8 | 60 |
| Brew Kettle, Taproom and Smokehouse, The | El Lupulo Libré | Imperial India Pale Ale | Light amber-hued hop monster brewed with Mosaic and other American hop varieties. Brewed Vienna malt and flaked corn for smooth malt flavor but a lighter body in this hop WAY forward brew. | 8.8 | 88 |
| Brew Kettle, Taproom and Smokehouse, The | Kitka Coconut Chocolate Milk Stout | Field Beer | A traditional Milk Stout which includes the addition of milk sugar for sweetness and body. We then ad cocoa, chocolate and coconut after fermentation to create this chocolaty confection in a glass. | 5.75 | 22 |
| Brew Kettle, Taproom and Smokehouse, The | Oktofest | German-Style Maerzen | Amber hued with a rich malty character from a blend of German malts with just a touch of German Tettnang hops for added complexity. | 6 | 23 |
| Brew Kettle, Taproom and Smokehouse, The | Rude Cru Kriekass | Belgian-Style Flanders Oud Bruin or Oud Red Ale | A Belgian- style Flanders -style Cru (special) ale fermented with 2 strains of Brett and other sourering bacterium then aged. Mild earthy Brett character mingles with the sour base on top sour cherries | 7.75 | 20 |
| Brew Kettle, Taproom and Smokehouse, The | Trifle Tripel | Belgian-Style Tripel | A light bodied, light in color strong ale with a sweet malty aroma and a fruity complex flavor that finishes sweet yet dry. If you dont like beer but enjoy wine, give it a try! | 9.25 | 23 |
| Brew Kettle, Taproom and Smokehouse, The | ValRavn | Double Red Ale | Teetering between blood red and pitch black malt and hops battle for supremacy with every sip... which one will rise to power and claim the crown. | 5.75 | 50 |
| Brew Kettle, Taproom and Smokehouse, The | White Rajah | American-Style India Pale Ale | A west coast style IPA full of tropical fruit flavor and assertive bitterness....malt, take a back seat please. Featuring Citra hops. | 6.8 | 70 |
| Brewery Ommegang | Abbey Ale | Belgian-Style Dubbel | Ommegang's first ever beer and still a favorite. Spiced with sweet orange peel, coriander, cumin, star anise, and licorice root, Abbey Ale is rich on the palate with a dry finish. | 8.2 | 0 |
| Brewery Ommegang | Gnomegang | Belgian-Style Blonde Ale | Fermented with Chouffe's fruity, spicy signature yeast. Big round body with fine carbonation. | 9.5 | 0 |
| Brewery Ommegang | Great Beyond Double IPA | Specialty Beer | Flavor is full of juicy, fruity hop character with resinous pine undertones; balanced bitterness. | 8.8 | 83 |
| Brewery Ommegang | Hennepin | Other Belgian- and French-Style Ale | Spicy and refreshing with moderate hopping and champagne-like effervescence. Spice with sweet orange peel, coriander, ginger, and grains of paradise. | 7.7 | 0 |
| Brewery Ommegang | Nirvana IPA | American-Style India Pale Ale | Flavor is a big resinous citrus smack, hoppy and juicy without harsh bitterness. | 6.5 | 60 |
| Brewery Ommegang | Rare Vos | Other Belgian-Style Ale | Spiced with coriander, sweet orange peel, and grains of paradise. Easy to drink, yet offers plenty of flavor and a touch of spicy on the nose. | 6.5 | 0 |
| Brewery Ommegang | Three Philosophers | Belgian-Style Quadrupel | 98% Ommegang ale blended with 2% Belgian Kriek. Flavors and aromas of roasted malt, dark fruits, chocolate, and cherries. | 9.7 | 0 |
| Brewery Ommegang | Valar Dohaeris | Belgian-Style Tripel | Aromas of grain and honey; slightly sweet flavor. Inspired by HBO's Game of Thrones; GABF goers can try Valar Dohaeris before the national release date of October 10. | 9 | 0 |
| Brewery Ommegang | Witte | Belgian-Style Witbier | Light and balanced, less sweet than many wheat beers; crisp, dry profile. | 5.2 | 0 |
| Brewery Rickoli | Disturbed Reflection IPA | American-Style India Pale Ale | American IPA | 9 | 85 |
| Brewery Rickoli | Monolith | American-Style Imperial Stout | Imperial Stout | 12 | 85 |
| Brewery Rickoli | Old Rickoli | British-Style Barley Wine Ale | British-style Barleywine | 11.5 | 75 |
| Brewery Rickoli | Statik | American-Style Barley Wine Ale | American Barleywine | 13 | 110 |
| BridgePort Brewing Co | Bridgeport IPA | American-Style Strong Pale Ale | BridgePort IPA is naturally conditioned and brewed with 5 different Northwest hops. A floral citrusy aroma and full hop flavor with subtle bitterness, IPA is a complex brew for your enjoyment. | 5.5 | 50 |
| BridgePort Brewing Co | Cream Ale | Golden or Blonde Ale | Cream Ale is brewed using a variety of specialty malts to provide the smooth and creamy mouthfeel of the style, finished with Mosaic hops to provide a pleasant sweet fruit character, Cream Ale is our west coast nod to the classic American style. | 4.8 | 0 |
| BridgePort Brewing Co | Stumptown CandyPeel IPA | American-Style India Pale Ale | Stumptown CandyPeel IPA is designed around the Styrian Golding hop which provides the signature candy orange aroma of this beer. Candypeel is Well balanced with a citrus twist. | 6.5 | 65 |
| BridgePort Brewing Co | Stumptown Tart Cherry Saison | Specialty Saison | Lightly hopped and loaded with Pacific Northwest sour cherries – this beer provides a touch of sweet and a kick of tart putting the cherry flavor at the forefront of this light bodied Saison. | 7 | 15 |
| Bristol Brewing Co | Automaton | American-Style India Pale Ale | Brewed with flaked wheat and malted barley, this WHITE IPA melds lovely citrus aromas and flavors from Mandarina Bavaria and Citra hops with the fruity esters of Belgian yeast. Coriander and orange peel add delicious complexity. | 6.5 | 45 |
| Bristol Brewing Co | Bristol's Barrel-Aged Old Ale | Aged Beer | A strong English style that is traditionally brewed for a celebration, our Old Ale is medium-bodied and singularly malty, supplying sweet caramel, vanilla and oak undertones with every sip. | 8.5 | 27 |
| Bristol Brewing Co | Knob Hill Station | Rye Beer | This Imperial RyePA consists of a simple malt bill, with 25% rye for a little spice and a crisp finish. Simcoe highlights the hop profile, adding a nice earthy bitterness that really shines against the malt backdrop. | 9 | 71 |
| Bristol Brewing Co | Laughing Lab | Scottish-Style Heavy Ale | A careful blend of specialty malts gives Lab a nutty, roasted flavor that's mildly sweet, but not too rich, making it smooth and luscious! | 5 | 19 |
| Bristol Brewing Co | World Peace Death Ray | Imperial India Pale Ale | Citrusy, pungent, and robust, combining an abundance of hops with a malt bill that provides the backbone your trusty palate craves. | 8 | 89 |
| Broken Compass Brewing | Bourbon Barrel Aged FDFH Brown | Wood- and Barrel-Aged Strong Beer | This big bad brown was brewed to be aged in bourbon barrels, with a huge body to stand up to almost a year in Breck Distillery barrels. Thick, boozy and delicious, it's a staff and fan favorite. | 12.4 | 70 |
| Broken Compass Brewing | Coconut Porter | Field Beer | A robust porter loaded with so much toasted organic coconut, it transports you to a tropical island. A beer so good, it's not just for breakfast anymore. | 5.8 | 35 |
| Broken Compass Brewing | FDFH Brown | American-Style Brown Ale | A roasty, hoppy delight! | 6.1 | 70 |
| Broken Compass Brewing | Ginger Pale Ale | Herb and Spice Beer | Just a hint of ginger for your tasting pleasure. | 5.9 | 20 |
| Broken Compass Brewing | IPA | American-Style Strong Pale Ale | An ultimately drinkable IPA that will convert nuns into hop heads! This beer has excellent bitterness finely balanced with a smooth dry hopped finish. | 6.8 | 60 |
| Bruery Terreux | Confession | Wood- and Barrel-Aged Sour Beer | Sour ale fermented with Riesling grapes to create a fusion of wine and beer | 9.4 | 0 |
| Bruery Terreux | Frambulous | Wood- and Barrel-Aged Sour Beer | Sour blonde ale aged in oak barrels with raspberries added | 5.3 | 8 |
| Bruery Terreux | Humulus Terreux | Brett Beer | A dry-hopped brett beer | 6.3 | 40 |
| Bruery Terreux | Oude Tart | Wood- and Barrel-Aged Sour Beer | A wine barrel-aged Flemish-style red ale | 7.7 | 15 |
| Bruery Terreux | Tart of Darkness | Wood- and Barrel-Aged Sour Beer | A bourbon-barrel aged sour stout | 6.6 | 8 |
| Bruery Terreux | The Wanderer | Wood- and Barrel-Aged Sour Beer | A blend of our wine barrel-aged sour ale and bourbon barrel-aged old ale with blackberries and cherries added. | 8.2 | 0 |
| Bruery, The | 7 Swans-A-Swimming | Belgian-Style Quadrupel | A Belgian-style quadrupel that was the 7th beer in our "12 Beers of Christmas" series | 11 | 13 |
| Bruery, The | Chocolate Rain | Wood- and Barrel-Aged Strong Stout | Bourbon barrel-aged imperial stout with cacao nibs and vanilla beans. | 19.7 | 24 |
| Bruery, The | Dodie | Wood- and Barrel-Aged Strong Beer | A Manhattan-inspired barrel-aged ale. | 11.7 | 17 |
| Bruery, The | Mélange No. 14 | Wood- and Barrel-Aged Strong Beer | A mixture of our most revered barrel-aged beers | 13.4 | 25 |
| Bruery, The | Mischief | Golden or Blonde Ale | A hoppy golden ale fiendishly dry-hopped with American hops. | 8.5 | 35 |
| Bruery, The | Or Xata | Golden or Blonde Ale | Blonde ale with cinnamon, vanilla, and lactose to mimic horchata | 7.1 | 12 |
| Brugge Brasserie | Bad Kitty | Berliner-Style Weisse | berliner | 4 | 10 |
| Brugge Brasserie | Beast of Busco | American-Style Sour Ale | barrel-aged strong ale with brett, lacto, ped | 11 | 16 |
| Brugge Brasserie | Madeline la Framboise | American-Style Fruit Beer | sour american brown ale with raspberry | 4.5 | 15 |
| Brugge Brasserie | Tripel de Ripple | Belgian-Style Tripel | Tripel | 10 | 14 |
| Brugge Brasserie | White | Belgian-Style Witbier | white beer | 4.5 | 12 |
| Bull & Bush Brewery | Big Ben Brown Ale | English-Style Brown Ale | Northern English-Style Brown Ale | 6 | 25 |
| Bull & Bush Brewery | MAN BEER | English-Style India Pale Ale | Colorado-Style I.P.A. | 7.7 | 56 |
| Bull & Bush Brewery | MAN BEER | English-Style India Pale Ale | Colorado-Style I.P.A. | 7.7 | 56 |
| Bull & Bush Brewery | Paas Bier 2016 | Specialty Saison | American-Style Farmhouse Ale brewed with Grains of Paradise and Sumo Citrus | 6 | 33 |
| Bull & Bush Brewery | Single Hop Series #8: Eureka! | American-Style Strong Pale Ale | Strong American Pale Ale with Eureka Hops. | 6.5 | 71 |
| Bull & Bush Brewery | Woody Pils | German-Style Pilsener | Barrel Lagered Pilsner | 6.8 | 42 |
| Burn'Em Brewing | Duke Silver | Robust Porter | Rich and Robust Porter. | 7 | 41 |
| Burn'Em Brewing | I'll Be The Same | Berliner-Style Weisse | Berliner-Style Weisse. | 3.5 | 10 |
| Burn'Em Brewing | Peach Mr. Tea | American-Style Fruit Beer | Golden Green/Black Tea Ale finished with Peaches. | 6.6 | 12 |
| Burn'Em Brewing | Pilz Poppin' Animal | American-Style Pilsener | Slightly Hoppy American-Style Pils. | 4.4 | 32 |
| Burn'Em Brewing | The Hop Parade | American-Style India Pale Ale | 5-hopped IPA featuring/dry-hopped with Citra and Nugget hops. | 6.7 | 72 |
| Byway Brewing Company | Byway Pils | German-Style Pilsener | German pilsners get hoppier as one travels north and maltier to the south. Byway Pils is right in the middle, light-bodied, dry with mild citrus, herbal, spicy hops on the nose and palate. | 5 | 30 |
| Byway Brewing Company | Chicago Daily | American-Style Pale Ale | ChiPA's little brother, this pale ale is medium-bodied, crisp, with aromas of lemon, flowers and a hint of citrus. Very dry finish. | 6 | 30 |
| Byway Brewing Company | ChiPA | American-Style India Pale Ale | Bold hoppiness, tangerine notes, lasting finish. | 6.5 | 65 |
| Byway Brewing Company | Oat Street | English-Style Brown Ale | Medium bodied, brown to black in color. Flavors include roast, cocoa, nuts, and toast. | 6.5 | 25 |
| Byway Brewing Company | V for Vienna | Vienna-Style Lager | Named after the city in which it originated, this medium-bodied lager uses toasted grain and is characterized by a soft, elegant maltiness. | 4.5 | 18 |
| Cabarrus Brewing Company | 1792 ESB | Ordinary Bitter | An English style special bitter brewed with Pale Ale, Ashburne, and Caramel Malts. it is medium-bodied with a malty residual sweetness. Classic English Kent Golding hops provide bitterness and a dry finish. | 5 | 40 |
| Cabarrus Brewing Company | Boll Weevil Brown Ale | Scottish-Style Export Ale | Medium bodied with a moderate caramel sweetness. Low hop addition of English hops allow the caramel and roasted malts to dominate this old style beer. | 5 | 20 |
| Cabarrus Brewing Company | Cabarrus Cotton Blonde | American-Style Cream Ale | Light bodied, crisp, golden and refreshing. this is an ale version of an American Pilsner | 4.7 | 15 |
| Cabarrus Brewing Company | Reed's Gold | English-Style Summer Ale | A medium bodied summer ale. Slightly sweet with a low hop bitterness to provide balance and a dry finish to this highly drinkable ale. | 4.8 | 22 |
| Cabarrus Brewing Company | Spring Street Wheat | Light American Wheat Beer with Yeast | American wheat ale brewed with Wheat, Munich, and Caramel malts. German Hallertau hops add to the spicy, fruity characteristics of the American Hefeweizen yeast to create an extremely refreshing beer. | 4.9 | 17 |
| Cannonball Creek Brewing Co | Battlecat Stout | American-Style Stout | Roasted malts contribute bold flavors of coffee and chocolate that combine with floral and citrus notes from American hops. This medium bodied stout finishes relatively dry with a moderate hop bitterness and assertive notes of roasted barley. | 8.2 | 0 |
| Cannonball Creek Brewing Co | Featherweight Pale Ale | American-Style Pale Ale | This dry-hopped session style pale ale has a prominent hop nose reminiscent of tangerine, grapefruit, and lemon. A heavy dose of Munich malt contributes a light breadiness, which balances the assertive hop character. | 5.2 | 0 |
| Cannonball Creek Brewing Co | Hey, Otmar! | International-Style Pale Ale | A combination of German and American hops make up this experimental IPA. Prominent notes of orange, pineapple, and melon are balanced by a light malt body, a medium hop bitterness, and a crisp dry finish. | 6.9 | 0 |
| Cannonball Creek Brewing Co | Solid Gold | Belgian-Style Blonde Ale | Belgian ale yeast contributes to an aroma of fresh tart lemons, balanced by a very subtle spice. Highly effervescent with a crisp, dry finish. | 7.4 | 0 |
| Cannonball Creek Brewing Co | Trump Hands | Session India Pale Ale | A blend of German and American hops lend notes of white grape and citrus fruit. This IPA is light bodied and finishes dry with a moderate hop bitterness. | 4.6 | 0 |
| Cape May Brewing Company | Coastal Evacuation | Imperial India Pale Ale | "Coastal Evacuation": a phrase common at the Jersey Shore. Hurricane season hits hard, and we're hitting back with a Double IPA able to withstand the storm. Copious amounts of Centennial hops dominate the flavor from start to finish. It's t | 8 | 80 |
| Cape May Brewing Company | Corrosion | American-Style Sour Ale | Sour. IPA. Boom. A beer geeks' dream beer. Bitter and sour, two flavor profiles that more often clash then compliment, are brought together in a harmonious blend via the guiding nature of ample amounts of Citra and Centennial on the dry hop. Opening up wit | 5 | 45 |
| Cape May Brewing Company | Mooncusser Pilsner | Bohemian-Style Pilsener | Mooncussers were land-based pirates along the Delaware River who would lure ships to run aground by disabling the Cape May Lighthouse and setting a separate fire further inland, giving the impression of a false shoreline. Once the ship ran aground, the Moo | 5.2 | 38 |
| Cape May Brewing Company | Mop Water | Herb and Spice Beer | CMBC's Chief Mop Man mandated a beer brewed with cinnamon, nutmeg, ginger, allspice, and a s-load of whole-bean vanilla. Combining all these spices with the flavors of German malts creates a brown ale perfect for cool autumn evenings and bitter winter | 7.3 | 25 |
| Cape May Brewing Company | Summer Catch | Pale American-Belgo-Style Ale | Welcome to summers at the Jersey shore. Soaking up some sun, hot days and cool nights, enjoying the beach, and just loving the heck out of life, make sure you take it all in with some Summer Catch. Citrusy and refreshing, this crushable Belgian-style wheat | 5.5 | 35 |
| Catawba Brewing Co | Astral Bootie Beer | American-Style India Pale Ale | This light bodied IPA is the perfect IPA for outdoor adventures.The body has a bready and slightly sweet character balanced with tropical fruit notes and nishing with a medium bitterness. | 4.5 | 40 |
| Catawba Brewing Co | Brown Bear | English-Style Brown Ale | Chocolate malts create a deep brown color and accent the avor notes of dark cacao and caramel. The supporting malts buttress a silky complex body and provide hits of toffee and rich toasted aromas with a clean nutty finish. | 5.2 | 30 |
| Catawba Brewing Co | Farmer Ted's Cream Ale | American-Style Cream Ale | A crisp and refreshing beer that nishes with a hint of sweetness. Corn is added to the mash to create the creamy mouth feel for which this style is known. It's light and creamy with a smooth finish | 6 | 7 |
| Catawba Brewing Co | Mother Trucker | American-Style Pale Ale | This medium body American pale ale has a subtle complexity and balance from the crystal malts and a smooth nish. Late boil additions of Cascade hops provide citrus aroma and flavor. | 5 | 51 |
| Catawba Brewing Co | REDiculous IPA | American-Style India Pale Ale | This west-coast style IPA is dominated by citrus notes from copious amounts of Citra and Cascade hops. The hop pro le is balanced nicely by caramel malts that provide for the rich color and body. | 6 | 58 |
| Catawba Brewing Co | White Zombie | Belgian-Style Witbier | Brewed according to the Belgian witbier tradition using unmalted wheat to create a light body and white sheen. Additions of coriander and orange peel give it a fruity and spicy character, while the hops are subtle and only lightly detected. | 5.1 | 7 |
| Caution: Brewing Company | Card Your Mom Saison | Classic Saison | Cardamom, coriander, and orange peel makes for a citrusy saison full of flavor and zest! | 6.9 | 25 |
| Caution: Brewing Company | Hippity Hops Chrysanthemum IPA | American-Style India Pale Ale | Floral, malt forward IPA with a kick and amazing chrysanthemum flavors and aroma. | 7.5 | 57 |
| Caution: Brewing Company | Lao Wang Lager | American-Style Lager | Super secret Asian spices, the only craft Asian lager made for pairing with Asian food! | 5.1 | 15 |
| Caution: Brewing Company | The Earl | English-Style Pale Mild Ale | Drinks like a cup of Earl Grey tea. Multiple award winner. It's a must have! | 4.5 | 17 |
| Chain Reaction Brewing Company | Edinburgh Scottish Ale | Scottish-Style Export Ale | Malty yet easy drinking! This is just one of those beers you need to try to really appreciate. Its easy drinking ability mixed with extreme complexity are guaranteed to grab all levels of beer lovers attention. | 8.6 | 0 |
| Chain Reaction Brewing Company | Hatch Chili Amber Ale | Chili Beer | A special blend of mild, medium, hot, and dynamite hatch roasted chilis meet smoked jalapenos on a malty yet crisp amber ale giving the drinker that thought of a bowl of perfected green chili. | 6.7 | 0 |
| Chain Reaction Brewing Company | Pink Peppercorn Saison | Classic Saison | The perfect blend of pilsner and wheat malt give a crisp and refreshing base that gives a wonderful platform for a delicate Belgian yeast spice that pairs with pink peppercorns, coriander, orange peel and a dash of honey malt. | 6.2 | 0 |
| Chain Reaction Brewing Company | Pollie Ollie Pale Ale | American-Style Pale Ale | A balanced american style malt backbone that is designed to really let those hops shine! We generously hop this beer with Eureka! hops that give the drinker a flavor rush with each sip. | 5.7 | 0 |
| Chain Reaction Brewing Company | Watermelon Ginger Hefe | Fruit Wheat Beer | Over 430lbs of watermelon matched with a powerful dose of ginger on a basic yet well crafted american wheat beer base make for a refreshing blast of flavor that is natural and well balanced. | 6.7 | 0 |
| Christian Moerlein Brewing Co | Das Über Lager | American-Style Maerzen/Oktoberfest | A more traditional lager designed to be hoisted in celebration | 5.2 | 20 |
| Christian Moerlein Brewing Co | Hudepohl Pure Lager | American-Style Amber Lager | Inspired by the strict standards of the Reinheitsgebot German Purity Law, using only the finest malt, hops, yeast, and water. | 5 | 19 |
| Christian Moerlein Brewing Co | Over-The-Rhine Ale | American-Style Amber/Red Ale | The medium malt body is met with subtle hop addition to give OTR a perfect balance. | 5.8 | 40 |
| Christian Moerlein Brewing Co | Purity Pils | American-Style Pilsener | A clean and refreshing full-bodied taste with a happy, lemon zest aroma. | 5.4 | 40 |
| Christian Moerlein Brewing Co | Third Wave IPA | American-Style India Pale Ale | An aggresive hopped India Pale Ale bursting with floral aromas and citrus flavor. | 6.2 | 65 |
| Church Street Brewing Company | Continental Lager | American-Style Lager | Smooth and drinkable, yet malty and complex with a noble hop kick. Four German malts with three German hop varieties combine to create our quintessential pilsner. Notes of biscuit and grassy/floral hops. | 5.3 | 39 |
| Church Street Brewing Company | Itascafest Märzen | German-Style Maerzen | A truly traditional German Marzen/Oktoberfest featuring a pure amber clarity. A subtle toasty aroma with a hint of caramel, and a rich, deep malt character fully fleshed out with a double-decoction mash and Weyermann's world class German malt. | 5.1 | 24 |
| City Star Brewing | All American IPA | American-Style India Pale Ale | American IPA brewed with a handful of elusive USA hops: Columbus, Simcoe, Amarillo, Mosaic and dry hopped with Citra hops. | 6.5 | 79 |
| City Star Brewing | Night Watchman | Robust Porter | American Stout. Dark roasted malt lend this beer a dark color, dark chocolate and coffee flavors with a sweet finish. 2015 Great American Beer Festival® – Bronze. | 6 | 17 |
| City Star Brewing | Pancho Sour Tequila Wheat | Wood- and Barrel-Aged Sour Beer | Sour honey wheat aged 1 year in Tequila oak barrels. | 6.4 | 0 |
| City Star Brewing | Peach Rail RYEder Belgian Pale Ale | Belgian-Style Fruit Beer | Belgian rye pale ale infused with Palisade peaches. | 5.5 | 20 |
| Clouds Brewing | Clouds 9 | Strong Ale | The beer has a bubblegum aroma from the Belgian Farmhouse yeast. In true Belgian fashion, this beer walks the line between residual sweetness and an alcohol punch, which makes it easy to forget you are drinking a 9% beer. | 9 | 30 |
| Clouds Brewing | El Hefe | South German-Style Hefeweizen | This is a traditional Bavarian wheat beer with hits of banana and clove. This beer is intentionally cloudy to highlight the wheat, which constitutes approximately 60% of the grain bill. | 4.9 | 12 |
| Clouds Brewing | One Eyed Pale Ale | American-Style Pale Ale | Hybrid English-American Pale Ale brewed with imported British pale malts and generously dry hopped with American-grown Cascade hops, giving the beer a grapefruit like flavor. | 5.5 | 45 |
| Clouds Brewing | Precipitation | German-Style Pilsener | This authentic German-style pilsner showcases a prominent hop bitterness with a mellow malt sweetness. | 5.2 | 28 |
| Clouds Brewing | Wolkenbräu | American-Style Lager | Hybrid German-American Lager brewed with imported Nobel hops and German pilsner malt, but with the addition of American grains for a light crisp finish. | 4.5 | 21 |
| CO-Brew | CO-Brew Dry Hop Sour Blonde | Mixed-Culture Brett Beer | Barrel aged dry hopped Sour | 5.4 | 10 |
| CO-Brew | CO-Brew Farmhouse Ale | Other Belgian- and French-Style Ale | Hoppy Saison Farmhouse | 8 | 40 |
| CO-Brew | CO-Brew India Brown Ale (poured at Brewer's Association Booth) | American-Style India Pale Ale | Hoppy Malty Brown IPA brewed with Colorado Hops From Voss Farms | 6.6 | 70 |
| CO-Brew | CO-Brew IPA | American-Style India Pale Ale | Balanced American IPA | 7.2 | 80 |
| CO-Brew | CO-Brew Oud Bruin | Belgian-Style Flanders Oud Bruin or Oud Red Ale | French Oak Barrel Aged Sour | 8.1 | 10 |
| CO-Brew | CO-Brew Pepper Wheat (Pro-am) | Chili Beer | Wheat Beer With a 4 Pepper Blend | 5.2 | 28 |
| Colorado Boy Pub & Brewery | Colorado Boy Belgian Blonde | Belgian-Style Blonde Ale | Balanced and crisp | 5.2 | 25 |
| Colorado Boy Pub & Brewery | Colorado Boy Cask IPA | Classic English-Style Pale Ale | Serving a cask IPA on a beer engine. mmmmm | 6.9 | 50 |
| Colorado Boy Pub & Brewery | Colorado Boy Irish Red Ale | Irish-Style Red Ale | Multiple winner at the GABF. This is the definition of Irish Red | 5.2 | 22 |
| Colorado Boy Pub & Brewery | Colorado Boy Pale Ale | American-Style Pale Ale | Tropical but balanced with real malt backbone! | 5.2 | 45 |
| Columbus Brewing Co | Creeper | Imperial India Pale Ale | Gold medal winner, Imperial IPA, GABF 2014 | 10 | 100 |
| Columbus Brewing Co | Festbier | Vienna-Style Lager | our take on the Oktoberfest style Lager | 5.3 | 22 |
| Columbus Brewing Co | Simon | American-Style Stout | malt and hops | 7.5 | 60 |
| Columbus Brewing Co | Steel Dawn | Wood- and Barrel-Aged Strong Stout | Stout ale aged in used Woodford Reserve barrels | 10 | 65 |
| Columbus Brewing Co | ThunderLips | American-Style Pale Ale | Experimental Pale ale brewed with a modern array of American hops | 5.3 | 40 |
| Community Beer Co | Community Hefeweizen | South German-Style Hefeweizen | Traditional German Hefeweizen brewed with all German ingredients. Notes of banana and clove. | 5.2 | 15 |
| Community Beer Co | Community Witbier | Belgian-Style Witbier | Traditional Witbier brewed with a base of un-malted wheat & lightly spiced with bitter orange peel and coriander. | 5.2 | 18 |
| Community Beer Co | Public Ale | English-Style Extra Special Bitter | Brewed with 100% English malt this is a well balanced, rich, biscuity ale with notable fruity esters. | 5.5 | 35 |
| Community Beer Co | Texas Helles | Munich-Style Helles | Lighter Bodied German-style lager brewed with all German malt and flowery Hallertau Hops. | 5 | 18 |
| Community Beer Co | Trinity Tripel | Belgian-Style Pale Strong Ale | Beautiful blend of 3 Belgian yeast strains and Mandarina Bavaria hops create a complex beer full of fruity, spicy and citrus character. | 9 | 42 |
| Comrade Brewing Company | Fresh Hop Putsch Black IPA | Fresh or Wet Hop Ale | Our fresh hop version of Putsch Black IPA. This Black IPA/Cascadian Dark Ale is brewed with flaked rye and roasted German specialty malts and hopped with Azacca, Nugget, Simcoe, Denali and Chinook. Pours black with an intense citrus hop aroma and just the | 6.5 | 100 |
| Comrade Brewing Company | Fresh Hop Superpower IPA | Fresh or Wet Hop Ale | 2014 & 2015 Great American Beer Festival® Silver Medal Winner | 7 | 100 |
| Comrade Brewing Company | Paul D. Ogg Lager | German-Style Oktoberfest/Wiesn | We brewed this beer in honor of Ogg, a Colorado School of Mines professor, beer lover and co-founder of Declaration Brewing, who passed away earlier this year after his battle with cancer. Pilsner malt with a touch of wheat and Munich II. Lightly hopped wi | 5.6 | 22 |
| Comrade Brewing Company | Superpower IPA | American-Style India Pale Ale | Comrade Brewing Company's flagship IPA | 7.5 | 100 |
| Comrade Brewing Company | Yellow Fever | Chili Beer | 2016 World Beer Cup® Gold Award Winner | 5.4 | 11 |
| Cooperstown Brewing Co | Bambino American Amber | American-Style Amber/Red Ale | Crystal and Melanoidin malts provide the defining malt sweetness with a hint of caramel in the finish. | 5.5 | 30 |
| Cooperstown Brewing Co | Induction Ale - Collectors Edition Label, Summer Ale | English-Style Summer Ale | English, Rye, and whole wheat malts, bitter orange peel, and Cascade hops provide a crisp drinkable summer ale. | 4.5 | 20 |
| Cooperstown Brewing Co | Pride of Milford | Old Ale | An English Old Ale, full of rich malt flavors and aromas. Crystal / CaraMunich Malts, finished with Mt. Hood hops | 7.1 | 0 |
| Copper Kettle Brewing Company | Bavarian Helles | Munich-Style Helles | German pale lager with a crisp finish | 4.8 | 16 |
| Copper Kettle Brewing Company | IPA | American-Style India Pale Ale | Citrus, tropical fruit and pine all come through in this dank IPA | 7.2 | 69 |
| Copper Kettle Brewing Company | Mexican Chocolate Stout | Herb and Spice Beer | Dynamic stout with cinnamon, cacao nibs, and chili peppers | 7 | 50 |
| Copper Kettle Brewing Company | Milk Stout | Sweet Stout or Cream Stout | Dark and delicious, brewed with real lactose for a creamy body | 5.6 | 33 |
| Copper Kettle Brewing Company | Snowed In (2015) | Wood- and Barrel-Aged Strong Stout | Intense coffee stout with notes of chocolate, aged in bourbon barrels | 11.5 | 57 |
| Coppertail Brewing | Free Dive | American-Style India Pale Ale | Citrus and pine notes over a bright malt backbone. | 5.9 | 0 |
| Coppertail Brewing | Independent | German-Style Pilsener | Aggressively hopped pilsner with a crisp malt backbone and a clean finish. | 5.5 | 0 |
| Coppertail Brewing | Oktoberfest | German-Style Maerzen | Vienna and Munich malt provide a toasty malt backbone melded with floral hop character. | 5.8 | 0 |
| Coppertail Brewing | Slam Piece | Berliner-Style Weisse | Tart and refreshing with a hint of fresh cucumber and citrus. | 3.5 | 0 |
| Coppertail Brewing | Whoops! | Berliner-Style Weisse | Fresh cranberries add another level of tartness and hibiscus gives it a gorgeous pink hue. | 3.5 | 0 |
| Coronado Brewing Co | Baltic Porter | Baltic-Style Porter | A complex malty beer with a clean dry finish from the use of lager yeast, moderate dark fruit malty sweeties. | 9 | 30 |
| Coronado Brewing Co | Berry the Hatchet | Fruit Wheat Beer | Red raspberries, blackberries and boysenberries collide with the perfect blend of hops and malt for a sweet, crisp, rose-colored ale | 4.6 | 13 |
| Coronado Brewing Co | Bobblehead Red | American-Style Amber/Red Ale | A full bodied Red IPA with moderate caramel matinees and heavy pine, citrus, tropical hop notes. | 8 | 70 |
| Coronado Brewing Co | Seacoast Pilsner | German-Style Pilsener | This California-style pilsner is crisp, refreshing and highly drinkable with hop aroma and flavor from Czech Saaz, Cluster and German Hallertau hops. | 4.9 | 18 |
| Coronado Brewing Co | Stingray IPA | Imperial India Pale Ale | Citra, Mosaic, Simcoe and Southern Cross hops provide flavors and aromas of tropical fruits and sun-kissed citrus with soft accents of nectarine and peach. | 7.9 | 48 |
| Crane Brewing Company | Apricot Weiss | American-Style Sour Ale | You may be asking yourself why there is a flower on the label of an apricot beer. Well, a tree must blossom in order to fruit. Conversely, this beer blossoms after it is fruited. Juicy, tangy and oh-so perfect, no matter the season. | 4.5 | 4 |
| Crane Brewing Company | Farmhouse IPA with Brett | Specialty Saison | We love the combination of juicy hops and the fruity esters and phenolics of Belgian yeast, and we add Brettanomyces at the point of bottling to provide an extra layer of complexity and funk to our Farmhouse IPA. | 7 | 28 |
| Crane Brewing Company | Grapefruit Gose | American-Style Sour Ale | Possibly the most rustic and obscure beer of Germany, the salty, sour gose of Leipzig needed an American touch. How about grapefruit zest? The result is probably the only beer that goes as well by the pool as it does with Thanksgiving dinner. | 4.1 | 4 |
| Crane Brewing Company | Saison | Other Belgian- and French-Style Ale | A farmhouse-style field beer brewed to finish dry and refresh. This Belgo-French style ale's flavor begins with toasty malt, followed by fruity yeast and ends lightly bitter and crisp. | 6.8 | 28 |
| Crazy Mountain Brewing Co | Bourbon Barrel-Aged Scotch Ale | Wood- and Barrel-Aged Strong Beer | Delicately aged in Breckenridge Distillery's Bourbon Barrels, this traditional Scotch Ale has pronounced roasted caramel malt flavors resulting in a full-bodied ale. The sweetness from the caramelization will be complemented by the smokiness. | 10.5 | 23 |
| Crazy Mountain Brewing Co | Creedence Pilsner | Bohemian-Style Pilsener | We use high quality Pilsner malt to lend the beer a nice delicate flavor and aroma. We add classic Czech hops to give a slightly spicy cedar nose with a light floral finish. Great porch drinker for warm months or for après ski after a day skiing powder. | 4.9 | 35 |
| Crazy Mountain Brewing Co | Hookiebobb India Pale Ale | American-Style India Pale Ale | A Colorado approach to an American take of an English classic. Three aggressive yet floral American hops and one hop from Down Under team together to make a bright, citrusy and floral India Pale Ale. A deep caramel malt helps to balance the bitterness. | 6.7 | 87 |
| Crazy Mountain Brewing Co | Lawyers, Guns & Money American-Style Barleywine | American-Style Barley Wine Ale | For this special brew we use an assortment of crystal malts and throw a little Belgian candi sugar into the Brew Kettle to give a hearty maltiness. Dry hopping with American Hops gives this English style a refreshing American twist. | 10 | 56 |
| Crazy Mountain Brewing Co | Local's Stash Bar Down Doppelbock | German-Style Doppelbock | A malty, biscuity strong lager with a deep ruby color. Nutty and spicy aromas compliment it's crisp, toasty, caramel finish. | 9.6 | 22 |
| Crazy Mountain Brewing Co | Local's Stash Blackberry Belgian Dark Strong Ale | Belgian-Style Dark Strong Ale | The Belgian Style Dark Strong Ale features a sweetness that perfectly compliments the spiciness. This fruitful and floral brew features distinct notes of blackberry and other dark fruits that compliment the effervescent finish. | 9.9 | 36 |
| Crazy Mountain Brewing Co | Local's Stash Imperial White India Pale Ale with Sage and Lemongrass | Imperial India Pale Ale | This medium bodied wheat IPA uses Simcoe, Citra, and Amarillo hops to give it a citrusy and piney flavor and aroma that's complimented by sage for earthiness. Lemongrass balances out the spicy hop and sage flavor for a light, slightly sweet finish. | 9.2 | 65 |
| Crazy Mountain Brewing Co | Local's Stash Oak-Aged Maibock | German-Style Heller Bock/Maibock | Golden in color and full-bodied, this strong lager has a well-balanced maltiness while maintaining a crisp finish. Oak chips are added late in the lagering process enhancing a subtle smoky taste and aroma to an already-flavorful beer. | 8.7 | 25 |
| Crazy Mountain Brewing Co | Local's Stash Prickly Pear Gose | Contemporary Gose | This Gose is sour, salty, and sweet! Real prickly pear mellows out the unique salty sourness of this Gose with a subtle sweetness. It may be pink, but it's not for anyone afraid of big, bold flavor. | 5.5 | 20 |
| Crazy Mountain Brewing Co | Mountain Livin' Pale Ale | American-Style Pale Ale | We utilize two types of American hops in such a way that we put the flavor of these hops center stage and let their bitterness fade into the background. The hop-forward character of this Pale Ale shines through in the unique, tropical fruit flavor. | 5.7 | 40 |
| Crooked Thumb Brewery | Abbey of the South Trippel | Belgian-Style Tripel | Noble hop aromatics of orange rind, clove, banana and apricot. Becomes more complex as it warms. | 9.6 | 23 |
| Crooked Thumb Brewery | Chai Porter | Herb and Spice Beer | American style brown porter with nuanced malt flavors from six malt varieties. Dominant flavors of toasted bread, dark chocolate, caramel, and coffee rounded out with the addition of traditional spices found in chai tea. Cinnamon, cardamom, gi | 4.3 | 23 |
| Crooked Thumb Brewery | Florida Grapefruit Gose | Contemporary Gose | A classic tart wheat beer with German roots inspired by Safety Harbor's historical link to grapefruit. Citrusy, refreshing and slightly tart. | 4 | 8 |
| Crooked Thumb Brewery | Namesake Porter | Brown Porter | An American style brown porter created from a blend of six malt varieties. Dominant flavors of toasted bread, dark chocolate, caramel & coffee. | 4.3 | 23 |
| Crooked Thumb Brewery | Street Dog Pale Ale | American-Style Pale Ale | A Pacific Northwest style Pale Ale with big pine and grapefruit aromas and plenty of hops. | 5.6 | 43 |
| Crystal Springs Brewing Co | 13 | International-Style Pale Ale | A flavor and aroma explosion featuring Nelson Sauvin hops. | 7.2 | 87 |
| Crystal Springs Brewing Co | Blood Orange Summer | American-Style Fruit Beer | The taste of a blood orange sunset in a glass. | 4.9 | 25 |
| Crystal Springs Brewing Co | Bob's Cedar IPA | American-Style India Pale Ale | A wonderful American IPA which unites cedar and Centennial hops. | 8 | 55 |
| Crystal Springs Brewing Co | Naughty Marilyn | Belgian-Style Blonde Ale | A marriage of flavors (spice, citrusy fruit, alcohol). Temptingly drinkable, yet devious. | 8.2 | 29 |
| Crystal Springs Brewing Co | Summertime Ale | English-Style Summer Ale | Refreshing with a subtle fruit aroma, hint of hops and soft malt character. | 4.9 | 25 |
| Dad & Dudes Breweria | DANK IPA | American-Style India Pale Ale | A well Balanced Colorado style IPA made with Columbus and Summit hops | 6.5 | 65 |
| Dad & Dudes Breweria | Golden and Eternal | Honey Beer | Imperial Braggot made with Sweet Orange peel and Crystalized Ginger, aged in Whiskey barrels | 9 | 15 |
| Dad & Dudes Breweria | Indica Imperial CBD IPA | Imperial India Pale Ale | ImperIPA made with CBD oil | 9 | 90 |
| Dad & Dudes Breweria | Leaves Of Lemongrass | Belgian-Style Witbier | Belgian Wit made with Sweet Orange Peel , corriander and Lemongrass | 4.5 | 17 |
| Dad & Dudes Breweria | Peachy Keen | Berliner-Style Weisse | Berliner Weisse with Peach | 3.5 | 20 |
| Dad & Dudes Breweria | Pineapple Express | Golden or Blonde Ale | Blonde Ale made with Honey Malt and Pineapple | 4.5 | 19 |
| Dad & Dudes Breweria | Ryeot Rye Ale | Rye Beer | Rye beer made with Lampong Peppercorns | 4.5 | 25 |
| Dad & Dudes Breweria | Sativa CBD IPA | American-Style India Pale Ale | American IPA with CBD oil | 6.5 | 65 |
| Dad & Dudes Breweria | Something Light Creame Ale | American-Style Cream Ale | American Cream Ale | 4.2 | 17 |
| Dad & Dudes Breweria | Toffee Porter | Robust Porter | Porter with Toffee | 4.5 | 25 |
| Danny Boy Beer Works | Black IPA | American-Style Black Ale | A Black IPA with a roasty taste throughout. | 6.5 | 77 |
| Danny Boy Beer Works | Ginger Witte | Light American Wheat Beer with Yeast | Belgium Witte Styled Beer with a hit of Ginger and some nice light hoppy undertones. | 5 | 17 |
| Danny Boy Beer Works | Mac Daddy | Scottish-Style Heavy Ale | A strong Scottish ale with a creamy caramel taste. | 7.9 | 31 |
| Danny Boy Beer Works | RockNRolla | Imperial India Pale Ale | Light colored full bodied West Coast American inspired Imperial IPA. | 7.5 | 99 |
| Danny Boy Beer Works | Training Day | American-Style Pale Ale | An American Pale Ale | 6.5 | 35 |
| Danny Boy Beer Works | Training Day | American-Style Pale Ale | An American Pale Ale | 6.5 | 35 |
| Daredevil Brewing Company | J.W.P. | American-Style Stout | Forged from the combination of nine grains and American hops to deliver a huge bouquet of aromas and abundant flavors of rich, silky espresso and chocolate in an expressive American Stout with the spirit of the Wild West! | 8.2 | 65 |
| Daredevil Brewing Company | Lift Off | American-Style India Pale Ale | A bounty of American hops deliver the signature clean and crisp finish of a perfectly balanced West Coast style IPA. Available year round. | 7.2 | 72 |
| Daredevil Brewing Company | Muse | Belgian-Style Pale Strong Ale | A delicate Belgian perfume of pears and apples compliments complex spicy phenolics and lightly sweet alcohol with an inspiring clean, bright finish. | 9 | 32 |
| Daredevil Brewing Company | Rip Cord | Imperial India Pale Ale | An abundance of American hops balanced with a hint of malt to produce an exhilarating experience of intense hop flavors and aromas of citrus, floral and resin that combine to provide a satisfying crisp finish | 9 | 90 |
| Daredevil Brewing Company | Vacation | German-style Kölsch | An authentic Kölsch style ale brewed with the finest German malts, hops and yeast to provide a crisp, clean and refreshing match for every day relaxation. | 5 | 20 |
| Dark City Brewing Company | Blue Bishop | American-Style Fruit Beer | Mosaic hopped IPA conditioned on lots of blueberries. Bright fruity aromas with a little background bitterness. | 5.8 | 45 |
| Dark City Brewing Company | Bond Street Brownie | American-Style Brown Ale | A sessionable malt bomb for all the malt heads out there. | 5.1 | 33 |
| Dark City Brewing Company | Charrette | Belgian-Style Pale Ale | Belgian-style rye IPA. Hops and yeast work hand-in-hand to provide tropical fruit flavors with hints of spice. | 7.7 | 68 |
| Dark City Brewing Company | Summerfield | American-Style Sour Ale | Session ale soured in the kettle with mixed lactobacillus cultures then dry-hopped. Tart, lemony, deliciousness. | 4 | 35 |
| Dayton Beer Co Brewpub & Taproom | Mad Wolf Pale Ale | American-Style Pale Ale | An American pale ale brewed with 20% wheat malt making this a lighter, more session-able pale ale. Brewed with Bravo and Summit hops and dry hopped with Citra hops. | 5.5 | 46 |
| Dayton Beer Co Brewpub & Taproom | Oregon Alley IPA | Imperial India Pale Ale | Hops, hops, and more hops. Brewed with a whopping 4lbs of hops per barrel, our Imperial IPA delivers and then some for hoppy, bitter goodness. | 8.3 | 99 |
| Declaration Brewing Company | Barrel Aged Indentured Soul | Wood- and Barrel-Aged Strong Beer | Aged for 8 months on a Bear Creek Rum barrel, this barleywine warms the soul. Be careful when drinking, it is so smooth that most forget after the first sip that it is so strong in alcohol. | 11.5 | 66 |
| Declaration Brewing Company | High Class Dirty | Coffee Beer | Our take on a Mexican Horchata, this Mexican Lager is bursting with cinnamon and vanilla. Made with Malted barley, rice, flaked grains, and a hefty dose of lactose balanced with Whiskey Barrel Coffee Company cold brewed coffee. Excellent wake-up drink! | 5.8 | 23 |
| Declaration Brewing Company | King Nalu Koa'e | Imperial India Pale Ale | This imperial IPA features a rotating hop in every batch. Super tropical and fruit forward makes this one style that we just can't seem to keep on tap due to popularity. | 9 | 74 |
| Declaration Brewing Company | Palisade Popper | Experimental Beer | Peach, Lavender, Roasted Green Chili Wheat Beer. This light ale keeps the palate entertained and the drinker wanting more. Well balanced, highly drinkable and juicy. | 5 | 30 |
| Declaration Brewing Company | Slippery When Wheat | American-Style Wheat Wine Ale | Two versions of this were made, one aged on Laws Wheat Whiskey Barrels, one aged on Bear Creek Wheat Whiskey Barrels...visit our booth and the tap room to enjoy both versions of this Wheat Wine! | 12.5 | 61 |
| Denizens Brewing Company | Born Bohemian | Bohemian-Style Pilsener | This Czech-style pilsner is straw in color, light in body, and finishes with a round mouthfeel. Light toasty malt is complemented by a floral and spicy hop character throughout, making for a balanced and refreshing beer. | 4.9 | 0 |
| Denizens Brewing Company | Denny's Delight | Specialty Saison | Named in homage of the Denizens Brewing Co beer garden's original feral cat, Denny, this dark farmhouse ale has notes of clove, Juicy Fruit gum, and ripe fruit, finishing light and tangy. | 6.5 | 0 |
| Denizens Brewing Company | Lowest Lord | English-Style Extra Special Bitter | An English tradition, the extra special bitter is a more hop/malt forward version of the English Bitter. Our version uses a blend of English and American hops leaving a floral and herbal character balanced by notes of toffee and biscuit from the malt. | 5.3 | 0 |
| Denizens Brewing Company | Third Party | Belgian-Style Tripel | This Belgian-style tripel follows traditional brewing practices with the addition of Belgian candi sugar. Golden in color, this beer has aromas of fruit and spice produced by the Belgian ale yeast during fermentation and finishes smooth. | 9.4 | 0 |
| Denver Beer Co | Chocolate Coconut Graham Cracker Porter | American-Style Imperial Porter | A kicked-up version of longtime favorite Graham Cracker Porter, this beer was aged on dark chocolate and coconut. The result is a rich, flavorful beer nuanced with chocolate, vanilla and a creamy coconut finish. | 8 | 0 |
| Denver Beer Co | King Ink | Other Strong Beer | This India Black Ale is made with a base of 2-Row barley, crystal, & carafa malts. A rich caramel malt base is complemented with hopping of Columbus, Mosaic, Cascade, Amarillo, and Citra hops. Citrusy, pungent, and earthy with a fruity hop complexity. | 6.3 | 44 |
| Denver Beer Co | Pretzel Assassin | Vienna-Style Lager | This classic Vienna Lager is crisp and easy drinking. Munich and caramel malts are used to create a malty flavor with a touch of breadiness and a light sweetness. German noble hops round out the flavor profile of this clean, authentic amber lager. | 5 | 0 |
| Denver Beer Co | Princess Yum Yum Raspberry Kolsch | German-style Kölsch | Princess Yum Yum is a sparkly beauty. Brewed as a German style Kölsch and fermented with real raspberries, she has the color and clarity of a ruby. At 4.8% ABV she is enticing and inviting, yet the tart, dry finish makes her just as complex as any royal. | 4.8 | 0 |
| Denver Beer Co | Summit Sunrise | Imperial Red Ale | A balance of malt and hops makes this Red Rye IPA a quintessential Colorado companion. Summit Sunrise is a crimson beauty with color reminiscent of a Colorado sunrise. This brew boasts pine and citrus hop aroma, spicy rye tones and a rich, malty backbone. | 6.3 | 0 |
| Deschutes Brewery | Armory XPA V2 | American-Style Pale Ale | A new style of craft experimentation is born with the second-generation of Armory XPA– a refreshing pale that carries on its predecessor's mission to discover the next great hop, replacing Citra with the tropical Hop #07270. | 5.9 | 55 |
| Deschutes Brewery | Black Butte Porter | Robust Porter | This is the beer that started it all. A rich, creamy mouthfeel complements a layered depth, revealing distinctive chocolate and coffee notes. Full of flavor, yet easy to drink. | 5.2 | 30 |
| Deschutes Brewery | Down N Dirty IPA | American-Style India Pale Ale | Cascade and Centennial hops deliver bright citrus notes against the earthy bitterness of Bravo hops, balanced by a biscuity malt body. | 6.3 | 80 |
| Deschutes Brewery | Fresh Squeezed IPA | American-Style India Pale Ale | This mouthwateringly delicious IPA gets its flavor from a heavy helping of citra and mosaic hops. | 6.4 | 60 |
| Deschutes Brewery | Mirror Pond Pale Ale | American-Style Pale Ale | Mirror Pond Pale Ale is the quintessential northwest pale ale. Cascade hops and more Cascade hops give this tawny colored ale delicious hop-forward aroma and flavor. Pale malt allows the hops to linger, not overpower. | 5 | 40 |
| Deschutes Brewery | Obsidian Stout | American-Style Stout | Deep, robust and richly rewarding, this is beer to linger over. Obsidian has distinct notes of espresso, chocolate, roasted malt and black barley, with just enough hop bite to cut the sweetness. | 6.4 | 55 |
| Deschutes Brewery | Sagefight Imperial IPA | Imperial India Pale Ale | In the right corner we have lively botanicals hailing from the high desert; in the left, heavyweight citrus hops are looking for a knockout. Get ready to take a punch and keep on swinging with this bold Imperial IPA brewed with sage and juniper berries. | 8 | 75 |
| Deschutes Brewery | The Abyss 2015 | Wood- and Barrel-Aged Strong Stout | A deep, dark Imperial Stout, The Abyss has almost immeasurable depth and complexity. Hints of molasses, licorice and other alluring flavors make it something not just to quaff, but contemplate. | 12.2 | 86 |
| Deschutes Brewery | The Dissident 2014 | Belgian-Style Flanders Oud Bruin or Oud Red Ale | The Dissident is an Oud Bruin, a distinctive Flanders-style sour brown ale, with a heavenly aroma and flavor. Our first wild yeast beer, we use Brettanomyces and local cherries to give The Dissident its characteristic sour taste. Our stiffest brewing chall | 11.1 | 19 |
| Deschutes Brewery & Public House - Bend | American Wheat | Light American Wheat Beer with Yeast | This beer is clean, with a refreshing wheat character supported by light hop flavors of tangerine and orange blossom without and pepper or spice notes. | 5.9 | 55 |
| Deschutes Brewery & Public House - Bend | Breakfast in Bruges | American-Style Sour Ale | This Psuedo Lambic is brewed and fermented with house yeast and then pitched with Brux, Lambicus, House Lacto, Blood Orange puree and aged in wine barrels for 2 years. | 9.7 | 13 |
| Deschutes Brewery & Public House - Bend | Non Derogatory Blonde Rye | Belgian-Style Blonde Ale | Sessionable ale with layered complexity and subtle spiciness from rye malt. Delicate floral hop aromas and finishes with soft bitterness from Cascade and Crystal hops | 4.7 | 50 |
| Deschutes Brewery & Public House - Bend | Peppermill Imperial Porter | American-Style Imperial Porter | A big imperial Porter with a bold chocolate flavor, hints of smoke and slight black pepper spice. The floral aroma of the pepper entices your nose while the long, chocolate finish intertwines with a delicate peat smoke flavor. | 10 | 41 |
| Deschutes Brewery & Public House - Bend | Smoked Gose | Contemporary Gose | If you are in the mood for something wildly unique and interesting, this sour, smoked gose is for you. We used oak and beechwood smoked malts, along with a fair amount of wheat malt, Hallertau hops and hickory smoked salt. Not many beers out there combine | 6 | 8 |
| Deschutes Brewery & Public House - Bend | The Descendent | Belgian-Style Flanders Oud Bruin or Oud Red Ale | This is a younger sibling of our first production sour beer, The Dissident. The recipe is the same but this is our first beer fermented entirely with brettanomyces. After primary fermentation we racked it into oak casks and added fresh Oregon blackberries. | 11.6 | 13 |
| Deschutes Brewery & Public House - Portland | Acid Test | American-Style Sour Ale | Fruit forward hops meld with acidity to form a whole that is greater than the sum of its parts. A light malt base lets the bright citrus, tropical and melon hop flavors pair up with a clean lactic tartness and form a crisp, refreshing brew. | 5 | 26 |
| Deschutes Brewery & Public House - Portland | Bachelor ESB | English-Style Extra Special Bitter | ESB | 5.3 | 50 |
| Deschutes Brewery & Public House - Portland | Blindside Baltic Porter | Baltic-Style Porter | A great malty option for the winter months. The aroma is chocolate, dried fruit, toffee and molasses, with a slight smokiness from the use of German oak-smoked wheat malt. | 7.2 | 40 |
| Deschutes Brewery & Public House - Portland | Deschutes Pilsner | German-Style Pilsener | Our take on an unfiltered pilsner, featuring the finest pilsner malt, Hallertau Mittelfruh and Bohemian lager yeast, crisp and easy drinking. | 5.4 | 41 |
| Deschutes Brewery & Public House - Portland | Fresh Hop City | Fresh or Wet Hop Ale | A fresh hop take on one of our favorite Portland Pub beers! Crisp and clean, this imperial IPA showcasing 200 lbs. of fresh Centennials in the brew house, along with several other kilned hops. | 8.1 | 80 |
| DESTIHL Brewery | Amra Mango IPA | American-Style India Pale Ale | West Coast Style IPA with Mangoes added | 7 | 52 |
| DESTIHL Brewery | Dosvidanya | Wood- and Barrel-Aged Strong Stout | Oak Bourbon Barrel Aged Russian-Style Imperial Stout | 12.5 | 84 |
| DESTIHL Brewery | Dosvidanya Rye | Wood- and Barrel-Aged Strong Stout | Oak Rye Whiskey Barrel Aged Russian-Style Imperial Stout | 12.5 | 84 |
| DESTIHL Brewery | Metallurgy Sour Collection - Pear | Wild Beer | Sour Ale with Pear | 6 | 10 |
| DESTIHL Brewery | Saint Dekkera Reserve Sour Ale Series - Framboise | Wood- and Barrel-Aged Sour Beer | Oak Barrel-Aged Sour Ale with Raspberries Added | 5.5 | 0 |
| DESTIHL Brewery | Singles Going Steady | American-Style Pale Ale | Single Malt, Single Hop American-Style Pale Ale | 5 | 0 |
| DESTIHL Brewery | Weissenheimer Hefeweizen | South German-Style Hefeweizen | South German-Style Hefeweizen | 5.2 | 16 |
| DESTIHL Brewery | WiLD Sour Series - Blueberry Gose | Leipzig-Style Gose | Leipzig-Style Gose with Blueberries Added | 5.2 | 11 |
| DESTIHL Brewery | WiLD Sour Series - Lynnbrook Raspberry Berliner Weisse | Berliner-Style Weisse | Berliner-Style Weisse with Raspberries Added | 3 | 4 |
| DESTIHL Brewery | WiLD Sour Series - Synchopathic | American-Style Sour Ale | Dry-hopped Sour Ale | 6 | 8 |
| Devils Backbone Brewing Co - Basecamp | Danzig | Baltic-Style Porter | A Baltic-style porter that blends a strong English porter with a Germanic lager approach, fairly robust – this strong black lager has notes of chocolate and coffee with hints of caramelized sugar. | 8 | 28 |
| Devils Backbone Brewing Co - Basecamp | Tommy Two Fists | Dortmunder/European-Style Export | Golden hued with a medium bready malt body and smooth lager finish. Export lagers were fuller in body & flavor than typical beers which gained them international acclaim. | 5.7 | 22 |
| Devils Backbone Brewing Co - Outpost | Schwartz Bier | German-Style Schwarzbier | Medieval brewers browned barley over open flames; today we get the characteristically subtle roasted flavor by using the finest toasted malts. This sophisticated little gem is fermented with lager yeast, and finishes quick and dry. | 5.1 | 18 |
| Devils Backbone Brewing Co - Outpost | Vienna Lager | Vienna-Style Lager | A combination of Northern Brewer and Saaz hops with Vienna, Pilsen, Dark Munich and Caramel malts and allow five weeks for the lagering process so the flavors can fully develop. | 5.2 | 18 |
| Diebolt Brewing | French Ale | French-Style Biere de Garde | A clean, refreshing French Ale with a light malt and fruity aroma, crisp malt flavor that makes its way to a slightly earthy, hop bitterness and bready malt finish. | 5.5 | 25 |
| Diebolt Brewing | Postcard Porter | Robust Porter | Subtle aroma of light coffee, chocolate, and roast with a slight earthy bitterness and a moderately sweet, creamy flavor that moves to a dry finish. | 6 | 30 |
| Diebolt Brewing | Saison Voila | Classic Saison | A wonderful nose of white pepper, spice, and fruity esters transitions to a husky, rustic, slightly grainy flavor which melds nicely with the fruity, peppery notes before drifting to a pleasant medium dryness. | 6.1 | 25 |
| Diebolt Brewing | Wiggy Wiggy Honey Hibiscus Saison | Specialty Saison | A brilliant red color sets up this sensory experience followed by a tart and fruity aroma with hints of honey; smooth, silky mouthfeel with a slightly dry, acidic finish. | 6 | 20 |
| Dogfish Head Brewings & Eats | Beer for Breakfast | Coffee Beer | A stout tricked out with all sorts of breakfast ingredients including Guatemalan Antigua cold press coffee, Maple syrup from Western Massachusetts and for the quintessential Delaware breakfast touch- Rapa Scrapple and their secret blend of spices | 7.4 | 30 |
| Dogfish Head Brewings & Eats | Lupuluau | Field Beer | We combined Pils malt with flaked barley, rolled oats, malted and raw wheat to bring the haze. Then brought coconut to the party in 3 ways with toasted organic coconut, dehydrated coconut water and a hop variety that provides unique coconut aroma. | 7.3 | 45 |
| Dogfish Head Brewings & Eats | Post Boil IPA | American-Style Strong Pale Ale | All the hops in this piney IPA were added after the boil. First, a huge and blissfully inefficient burst of Simcoe and HBC-682, aka "The Alpha Beast," the most resinous hop ever created, followed by a dry hopping dose with Cascade and Amarillo. | 7 | 80 |
| Dogfish Head Brewings & Eats | Pressure Drop | International-Style Pale Ale | Drip-hopped? That's right. We created this American Pale Ale by continually dripping Chinook hop extract into the boil, followed by Mosaic and Simcoe lupulin powder in the whirlpool and fermenter for a tropical blast of aroma and flavor. | 6.3 | 55 |
| Dogfish Head Brewings & Eats | Siracusa Nera | Baltic-Style Porter | Combining a roasty Imperial Stout with a jammy Syrah wine, this jet black stout is aged on American oak for a bold is bold and complex burst of flavor. Notes of coffee, cocoa and anise meld with flavors of plums, cherries and stewed fruits. | 10 | 60 |
| Dogfish Head Craft Brewery | 120 MInute IPA | Aged Beer | 120 Minute IPA is continuously hopped with a copious amount of high-alpha American hops throughout the boil and whirlpool, and then dry-hopped with another pallet of hops. Unfiltered and abundantly hoppy, it's the Holy Grail for hopheads! | 17 | 120 |
| Dogfish Head Craft Brewery | 90 Minute IPA | Imperial India Pale Ale | 90 Minute was the first beer Dogfish founder Sam Calagione continually hopped - rather than a traditional early hop addition for flavor and late hop addition for aroma, this beer is hopped throughout its entire boil. | 9 | 90 |
| Dogfish Head Craft Brewery | Alternate Takes #2 | Fruited Wood- and Barrel-Aged Sour Beer | Alternate Takes #2 began with Raison D'Etre being end-fermented in a tank with a Belgian Abbey yeast. Then we transferred it to red wine barrels with Syrah grape must and brettanomyces. The result is a wild sour ale with a deep, dark and complex flavor. | 10 | 23 |
| Dogfish Head Craft Brewery | Fall On Me | Specialty Saison | A Belgian-style farmhouse ale brewed with 2-row, flaked oats, malted wheat,red delicious apple cider from Fifer Orchards and spiced with cinnamon,orange peel, star anise and cloves. | 6.9 | 20 |
| Dogfish Head Craft Brewery | SeaQuench Ale | Contemporary Gose | A softly-tart and super-refreshing mash-up of three famously sessionable German beer styles combined with each other in sequence: Kolsch, Gose, and Berlinerweiss; collectively brewed with lime juice, sea salt, black limes, and a touch of coriander. | 4.9 | 10 |
| Double Nickel Brewing Company | Marbled Rye | Other Smoke Beer | A rich body with notes of caramel, molasses and oak finished with a smooth subtle smoke finish. | 8 | 23 |
| Double Nickel Brewing Company | Pilsner | German-Style Pilsener | Clean and crisp German Style Pilsner | 5.6 | 28 |
| Double Nickel Brewing Company | Vienna Style Lager | Vienna-Style Lager | A bready malt body accompanied by German Style hops | 5.3 | 20 |
| Double Shift Brewing | 80's Saisontage | Classic Saison | Brewed with primairly Pilsner malt, this saison is traditional right up until we dumped a bunch of El Dorado and Mosaic hops in. | 6.5 | 42 |
| Double Shift Brewing | Anniversary Brett IPA | Wild Beer | Hopped using Azacca, Glacier and Warrior - expect notes of peach and tropical fruit rounded out by malt sweetness. Bottle Conditioned with Brett Brux | 7 | 65 |
| Double Shift Brewing | Crossroads Wheat Wine | American-Style Barley Wine Ale | Akin to a barleywine, our wheat wine is brewed with three types of wheat and loads of honey and crystal malt. Expect notes of caramel, honey and toffee. | 9.7 | 65 |
| Double Shift Brewing | Don't Call Me Radio IPA | American-Style India Pale Ale | Our flagship IPA features intensely tropical Azacca hops and classic CTZ, Chinook and Willamette for a balanced IPA with notes of ripe mango, papaya, bright citrus with an herbal, piney backbone. | 7.7 | 86 |
| Double Shift Brewing | Sister Abby | Belgian-Style Dubbel | Complex and malty, this dubbel is our take on the style utilizing American ingredients, processes and citrusy Cascade hops throughout. As classic as it is innovative. | 7.9 | 18 |
| Dry Dock Brewing Co | Amber Ale | English-Style Extra Special Bitter | This deep copper ESB is the definition of balance. With each sip, rich malt opens up, revealing an earthy hop flavor and just enough bitterness to round it all out. | 5.8 | 49 |
| Dry Dock Brewing Co | Apricot Blonde | American-Style Fruit Beer | A misty golden blonde ale fermented with shiploads of fruit. A crisp, clean finish and just enough apricot to make this a favorite. Combine with sunshine and friends for full effect. | 5.1 | 17 |
| Dry Dock Brewing Co | Bligh's Barleywine | American-Style Barley Wine Ale | Malty and complex, this big beer has a strong caramel backbone supporting oak and whiskey flavors with hints of dark fruits. The nose wafts of coconut, toffee, and a smooth hint of alcohol. The flavor and aroma meld, becoming one after just a single sip. T | 10.5 | 30 |
| Dry Dock Brewing Co | Docktoberfest | German-Style Maerzen | This Oktoberfest-style lager gets its deep copper color, its toasted flavor, and its earthiness from a blend of traditional German malts. Hopped with noble hops, Docktoberfest is medium-bodied with a biscuit-like aroma and moderate bitterness that melds in | 5.9 | 22 |
| Dry Dock Brewing Co | Double Apricot Blonde | Wood- and Barrel-Aged Strong Beer | Dry Dock's flagship Apricot Blonde gets a boost in ABV and complexity in the first offering of the 2016 Signature Series. Aged with apricot puree for five months in Colorado whiskey barrels, Double Apricot seamlessly melds fruit and bourbon flavors, creati | 10 | 30 |
| Dry Dock Brewing Co | Helles | Munich-Style Helles | This classic Bavarian staple is straw-colored, light to medium bodied, softer and maltier than a Pilsner with a hint of noble character and a flavor that is unmistakably German. | 5 | 22 |
| Dry Dock Brewing Co | Munich Dunkel | Munich Dunkel | Not to be confused with the dark German wheat beer Dunkelweizen ("dunkel" means "dark" in German), this pilsner malt-based dark German lager is a staple in Bavarian breweries and is malt forward with notes of chocolate, biscuit, and noble hops. As with any | 5.2 | 21 |
| Dry Dock Brewing Co | Pilsner | German-Style Pilsener | This beer style is the ultimate showcase for noble hop character and to that end we tried to pack as much hop flavor in as we could without compromising old world German brewing ethics and tradition. Bronze medal winner, GABF 2015. Silver medal winner, Wor | 5.3 | 41 |
| Dry Dock Brewing Co | S.S. Minnow Mild Ale | English-Style Pale Mild Ale | Four-time GABF medal winner, the Minnow Mild returns to port. A perfect session beer, this dark amber, lightly carbonated ale has plenty of toasty, barely sweet malt flavor, while remaining light bodied and low in alcohol. | 3.5 | 18 |
| Dry Dock Brewing Co | Sommer Weizenbock | South German-Style Weizenbock | While most examples of this bock-strength German wheat beer tend to be dark and malty, this summer we chose the scarce and delicious golden side of the style which lends itself to brilliant flavors of orange, citrus, vanilla, clove and of course, banana. S | 6.8 | 18 |
| Due South Brewing Co | Category 5 IPA | Imperial India Pale Ale | Crafted with a blend of six different hops, including Citra, to create a malt-backed tropical imperial IPA. | 8.5 | 96 |
| Due South Brewing Co | Isle of MaGourdo | Pumpkin Spice Beer | Brewed with pumpkin and spices to create a welcoming beer that's full of everything we love about autumn. | 5.5 | 18 |
| Due South Brewing Co | Java Mariana Trench Imperial Stout | Coffee Stout or Porter | A rich, roast-heavy imperial stout with fresh Argyle Coffee Roasters coffee added. #TeamCoffeeBeer | 9.8 | 50 |
| Due South Brewing Co | Oktoberfest | German-Style Maerzen | Copper in hue and bready sweet in flavor, it's a full-bodied beer that's incredibly sessionable. | 5.5 | 25 |
| Eagle Creek Brewing Company | Cucumbers Are Cool! | Leipzig-Style Gose | A Traditional German Gose (Goes-uh) with 1lb per gallon of cucumbers added into secondary fermentation. Provides a cool and refreshing twist. | 4 | 4 |
| Eagle Creek Brewing Company | Georgia Porter Authority | American-Style Imperial Porter | This rich, full bodied double porter has aromas of spicy rye malt, chocolate and burnt sugar. Even more chocolate in the flavor as the alcohol burn warms you up. | 11 | 45 |
| Eagle Creek Brewing Company | Georgia Tea Party | American-Style Amber/Red Ale | The best of Southern Traditions, good ole' Sweet Tea! A refreshing Amber Ale with Orange Pekoe and Black Tea. | 6.3 | 22 |
| Eagle Creek Brewing Company | Grisette | Belgian-Style Table Beer | A traditional French Belgian style farmhouse ale. Brewed with wheat, herbal and floral hops and fermented with Brettanomyces. | 3 | 13 |
| Eagle Creek Brewing Company | Spot Tail | Golden or Blonde Ale | A simple little Beer for those just dipping their toes into Craft Beer. A bit more body and flavor than standard Lite Beers. Perfect for any Pre-Game Tailgate, Day on the Beach, or just a Day on the Lawnmower. | 4.2 | 18 |
| Eagle Creek Brewing Company | Tripel Anniversary | Belgian-Style Tripel | A blend of Belgian Monastery yeasts provides a complex bouquet of spiciness, citrus, and rose buds that continues through onto the pallet. Local Gallberry honey from H.L. Franklin's Healthy Honey provides apricot flavors with hints of cinnamon and pepp | 9.3 | 23 |
| Echo Brewing Cask and Barrel | Balefire Red | Irish-Style Red Ale | An easy drinking session ale with caramel and toffee notes | 4.9 | 20 |
| Echo Brewing Cask and Barrel | Blueberry Green Tea Saison | Specialty Saison | Flavors of hibiscus, green tea, blueberry and passion fruit. | 7.3 | 25 |
| Echo Brewing Cask and Barrel | C.V. Stout | Sweet Stout or Cream Stout | Dark roasted goodness with hints of coffee and milk chocolate. | 5 | 30 |
| Echo Brewing Cask and Barrel | Munich Helles | Munich-Style Helles | Clean and crisp with a delicate malt accent. | 4.9 | 21 |
| Ecliptic Brewing | Capella Porter | Brown Porter | Sweet dark malt aromas are followed by a nice medium body. Flavors of chocolate and caramel meld with just a touch of roast. A collection of American hops (Nugget, Chinook, Centennial and Cascade) brighten this lively porter. | 5.2 | 39 |
| Ecliptic Brewing | Orange Giant Barleywine | American-Style Barley Wine Ale | This barleywine has a gratifying warming effect and drinks smooth. Three malts create a hearty malt profile with robust character. Copious amounts of Chinook and Nugget hops combine for a nice resin hop flavor. | 12.5 | 80 |
| Ecliptic Brewing | Orbiter IPA | English-Style India Pale Ale | Orbiter IPA unites a constellation of hops (Cascade, Centennial, Chinook, Columbus and Simcoe) to create a formidable India Pale Ale. Bright and citrusy hop flavors shine in a medium body with caramel malt character. | 7.4 | 75 |
| Ecliptic Brewing | Spectra Hoppy Pilsner | German-Style Pilsener | Spectra Hoppy Pilsner casts an array of spicy and herbal hop flavors and aromas from Sterling and Mandarina Bavaria hops. Brewed in the unfiltered Kellerbier style, Pale malt works with the yeast left in the beer to create a crisp and hoppy lager. | 5.5 | 38 |
| Ecliptic Brewing | Zenith Grapefruit Gose | Contemporary Gose | Zenith Grapefruit Gose is a traditional German-style sour ale with a touch of coriander and salt. Our interpretation of this style includes grapefruit for a refreshing beer. | 4.5 | 10 |
| Elevation Beer Company | 7437 | Imperial India Pale Ale | Brewed with copious amounts of Galena, Simcoe, Citra, Mosaic, and Chinook hops all providing exceptional citrus flavors in this double IPA. | 8.4 | 99 |
| Elevation Beer Company | 8 Second Kolsch | German-style Kölsch | This crisp, easy drinking beer is a true representation of a traditional German Kolsch | 5 | 15 |
| Elevation Beer Company | False Summit | Wood- and Barrel-Aged Strong Beer | Belgian Quadruple brewed with Dark Belgian candi sugar then aged in bourbon barrels. | 11.7 | 18 |
| Elevation Beer Company | Little Mo | Robust Porter | Chocolate and coffee keep this malt forward porter one of our favorites | 6.2 | 35 |
| Elevation Beer Company | Wave Wheel | Belgian-Style Witbier | Our take on this popular Belgian style beer brewed with wheat, orange peel, coriander, and Citra hops | 4.5 | 20 |
| Epic Brewing Co. - SLC | Big Bad Baptist | Wood- and Barrel-Aged Strong Stout | Imperial Stout aged in whiskey barrels with cacao nibs and small batch coffee. 100 Points Ratebeer.com | 12 | 42 |
| Epic Brewing Co. - SLC | Double Skull | German-Style Doppelbock | A warm, reddish-brown authentic lager with aromas and flavors of preserved fruit, dark toasted bread, and caramel. | 8 | 19 |
| Epic Brewing Co. - SLC | Hopulent IPA | American-Style India Pale Ale | Double IPA featuring Centennial, Simcoe, and Mosaic hops | 8.5 | 64 |
| Epic Brewing Co. - SLC | Imperial IPA | American-Style India Pale Ale | Imperial IPA featuring Simcoe, Mosaic, and Motueka | 9.5 | 96 |
| Epic Brewing Co. - SLC | Kaffeina | Specialty Beer | Cream Ale with coffee on Nitro | 6.6 | 12 |
| Epic Brewing Co. - SLC | Los Locos | Specialty Beer | Mexican-Style Lager with lime and sea salt | 4.6 | 18 |
| Epic Brewing Co. - SLC | Oak & Orchard | Wood- and Barrel-Aged Sour Beer | Sour Ale aged in oak with fruit added | 8.2 | 14 |
| Epic Brewing Co. - SLC | Son of a Baptist | American-Style Imperial Stout | Imperial Stout with cacao nibs and artisanal small batch coffee | 8 | 38 |
| Epic Brewing Co. - SLC | Sour Brainless on Peaches | Wood- and Barrel-Aged Sour Beer | 18 month barrel aged sour ale with peaches | 7 | 12 |
| Epic Brewing Co. - SLC | Tart n' Juicy Sour IPA | Specialty Beer | Kettle soured IPA with Citra and Amarillo hops | 4.5 | 30 |
| Escape Craft Brewery | Midnight Express | Experimental Beer | Chocolate Coffee Oatmeal Milkstout | 6 | 29 |
| Escape Craft Brewery | Solar Flare | Chili Beer | New Mexican Green Hatch Chili DIPA | 8.5 | 85 |
| Evil Czech Brewery | | NULL | | 0 | 0 |
| Evil Czech Brewery | Bigsby | Coffee Beer | A full bodied blond ale, brewed with milk sugar to give a sweet rounded finish. Vanilla, coffee and cacao are added to the maturation tank to give this beer a stout like quality. | 6.7 | 18 |
| Evil Czech Brewery | Evil Czechmunk | American-Style India Pale Ale | Moderately bitter American IPA with a medium dry body. A floral nose mingles with grape fruit and meyer lemon. Dry hopped with Citra, Apollo, Centennial, Cascade and Ahtanum. | 6.7 | 50 |
| Evil Czech Brewery | GG Patton | Czech Premium Pale Lager | Light bodied European lager brewed in the Czech tradition. Brewed with European malts and finished with a floral bouquet of Czech hops. | 5.4 | 20 |
| Evil Czech Brewery | O'Keeffe's | Irish-Style Red Ale | A dry medium bodied ale, brewed with Irish malt and English hops. Complex malts lend to flavors of toffee, coffee and caramel. Rounded out by a earthy hop finish. | 4.9 | 15 |
| Evil Czech Brewery | White Reaper | Pale American-Belgo-Style Ale | Belgian Wit meets American IPA. Medium dry bodied hazy yellow ale. Spiced with Lemongrass and Orange peel. Fruity esters from the yeast interplay with aromas of American hops. | 7 | 45 |
| Evil Horse Brewing Company, LLC | Gokudo | American-Style Black Ale | Big, Bold and unique is what this beer is all about. It has a distinct spicy, toasted quality from chocolate Rye Malt without having any roasted malt flavors. The featured hop in this beer, Sorachi Ace was unleashed in the East as a hop distinctly bred | 7.6 | 76 |
| Evil Horse Brewing Company, LLC | Knightmare | Scottish-Style Heavy Ale | A rich ruby red colored ale that exemplifies the virtues of Scottish Malt. A rich malt sweetness with just a hint of peppery bitterness. Loaded with notes of caramel and toffee with very little hop flavor. A long toasty, sweet finish. | 7 | 23 |
| Evil Horse Brewing Company, LLC | Leaping Bull | South German-Style Hefeweizen | Creamy malt sweetness from the wheat as well as notes of clove and banana that are unique to the yeast used in this brew. Notably hazy from the yeast in solution but with light golden straw color. Sometimes served with a lemon . | 5.5 | 13 |
| Evil Horse Brewing Company, LLC | Paxon The Ponyless | Brown Porter | : Robust and rich yet smooth and silky. Notes of coffee and dark chocolate dominate the flavor with a good finishing balance of sweetness and bitterness. The beer accomplishes being rich and flavorful without being overly sweet of heavy. | 5.7 | 45 |
| Factotum Brewhouse | Caramel Corn Cream Ale | American-Style Cream Ale | The winning beer from our March Homebrewers Bracket Challenge. A cream ale with corn and caramel malts. | 4.8 | 14 |
| Factotum Brewhouse | Kuzzin KYsser | Historical Beer | A Kentucky common ale brewed with 6-row malt, corn, dark German malts, and cluster hops. | 6.8 | 35 |
| Factotum Brewhouse | Mandelmilch Stout | Sweet Stout or Cream Stout | A milk stout brewed with rye, oats, and then aged over almonds. | 4.3 | 32 |
| Factotum Brewhouse | Soldier's Reward | American-Style Pilsener | Brewed in the true German immigrant tradition of 6-row malt, corn, rice, and cluster hops. | 6.2 | 29 |
| Factotum Brewhouse | St. Dominic's ALE-leluia | Belgian-Style Blonde Ale | A Belgian blonde made with wheat and brewed by the clergy of St. Dominic's Parish (Denver). | 6.7 | 27 |
| Fair State Brewing Cooperative | Bricoleur #2 | Brett Beer | A mixed culture sour that's a blend of stainless fermented & barrel-aged beers. The base recipe is a riff on our Pils: a funky combination of grassy Noble hops and "wild" yeast character. | 4.9 | 30 |
| Fair State Brewing Cooperative | Citra Sour | Wood- and Barrel-Aged Sour Beer | This is a 100% barrel-fermented and aged, mixed culture "pale ale," hopped (and dry-hopped) exclusively with Citra. Sour, funky, fresh and intensely hoppy. Tropical, funky, fruity. | 5.7 | 25 |
| Fair State Brewing Cooperative | Hefeweizen | Fruit Wheat Beer | A traditional Bavarian-style wheat beer. Pale, spritzy, with plenty of banana, clove, and vanilla notes - all from the yeast! No bananas were harmed in the brewing of this beer. | 5 | 12 |
| Fair State Brewing Cooperative | Keller Kazbek | German-Style Pilsener | An update to our normal pils, this version is brewed exclusively with Kazbek hops. Unfiltered for the purest pilsner experience. | 4.9 | 38 |
| Fair State Brewing Cooperative | Lichtenhainer | Wood- and Barrel-Aged Sour Beer | Smoked beer is an acquired taste. So is sour/funky beer. We've acquired those tastes, and as a result we present to you this barrel-fermented, 100% oak- and beechwood smoked sour wheat. | 5.1 | 10 |
| Fair State Brewing Cooperative | Roselle | Specialty Saison | Formerly the second in our LÄCTOBÄC series, Roselle is infused with hibiscus flowers at flame-out, lending the beer floral and citrus aromas and flavors and its red hue. | 5.7 | 19 |
| Falling Sky Brewing | Cloud Break Munich Helles | Unfiltered German-Style Lager | Unfiltered Munich Helles, entered in Kellerbier category | 4.8 | 15 |
| Falling Sky Brewing | Daywalker Irish Red | Irish-Style Red Ale | Malt with authentic Irish malt. Clean and easy drinking. | 4.9 | 25 |
| Falling Sky Brewing | DreadNut Export Stout | Export Stout | Coconut sugar give a little more heft to this rich and smooth Tropical Stout | 7.6 | 44 |
| Falling Sky Brewing | Upside Brown | American-Style Brown Ale | Classic American Brown ale with roast and chocolate notes, and an earthy hop backbone. | 5.4 | 24 |
| Falling Sky Brewing | Wolkig Hefeweizen | German-Style Leichtes Weizen | A tradition German Hefeweizen, with notes of banana and clove overlaying the bready malt profile. | 4.8 | 15 |
| Fanatic Brewing Company | Fanatic Black | German-Style Schwarzbier | A true to style "Schwartz Bier" modeled after the German black lager so popular in Northern Bavaria. Extremely smooth with a distinctly dry finish. Just a touch of roastiness in the finish. | 5.5 | 15 |
| Fanatic Brewing Company | Fanatic Pale Ale | American-Style Pale Ale | One of our hoppier beers, this classic American style pale ale offers an intriguing blast of citrus, floral and pine hop flavor without an excess of bitterness. Honey gold in color and quaffable. | 5.5 | 30 |
| Fanatic Brewing Company | Tennessee Blonde | Golden or Blonde Ale | A crisp refreshing American style Blonde ale featuring a light body and dry finish. Delicately thirst quenching derived from a complex blend of American and imported hops. | 5 | 12 |
| Fanatic Brewing Company | Tennessee Red | English-Style Extra Special Bitter | Our interpretation of the ESB style. Well-balanced and drinkable but slightly malt forward. Goes great with food but is also delicious all by itself. Made with caramel and Munich malts. | 5.8 | 19 |
| Fargo Brewing Co | Dad's Pale Ale | American-Style Pale Ale | Single hop, single malt pale ale with Mosaic hops. Tropical fruit and sticky resin notes. | 5.4 | 31 |
| Fargo Brewing Co | Fargo Original | Unfiltered German-Style Lager | Helles lager that is light, crisp and uncomplicated. | 5.1 | 17 |
| Fargo Brewing Co | Iron Horse | American-Style Pale Ale | Northwest style Pale Ale. Hop forward with tropical fruit, floral and grapefruit notes. | 4.8 | 32 |
| Fargo Brewing Co | O'Fest | German-Style Oktoberfest/Wiesn | Marzen-style Oktoberfest with rich, toasty malt character. Smooth and balanced. | 6.3 | 24 |
| Fargo Brewing Co | Wood Chipper | American-Style India Pale Ale | Classic American style IPA - pine and citrus with grapefruit and pine resin notes. | 6.7 | 70 |
| Fat Head's Brewery & Saloon | Alpenglow | South German-Style Weizenbock | Ruddy orange in color, this unfiltered wheat beer enjoys a spicy aroma that hints at raisin, clove, banana and bubblegum. Full bodied yet very easy drinking with a toasted caramel malt finish. | 7.8 | 19 |
| Fat Head's Brewery & Saloon | Black Knight | German-Style Schwarzbier | Lighter body than traditional black beers with a great show of hop bitterness. Notes of coffee and chocolate swirl from the glass while the flavors drift to sweet, dark malt. Balanced, earthy tones ride throughout this well balanced brew. | 5.3 | 22 |
| Fat Head's Brewery & Saloon | Black Muddy River | Imperial India Pale Ale | A bold mix of Pacific Northwest hops along with a burly malt base of crystal and debittered black malts provides a wide gamut of pine, dank, and citrus flavors and aromas on top of a layer of malt sweetness. | 9.2 | 95 |
| Fat Head's Brewery & Saloon | Bone Head | Imperial Red Ale | A full-bodied Imperial Red Ale brewed with a massive amount of Pacific Northwest hops that are complemented by caramel malts. Dry hopped and "hop-backed" with Simcoe to give it a pungent piney aroma | 8.8 | 77 |
| Fat Head's Brewery & Saloon | Flippin' Delicious | International-Style Pale Ale | German Mandarina Bavaria and Australian Galazy hops were used in this dangerously drinkable brew to create distinct flavors and aromas of tangerine, citrus, spice and passion fruit. | 6.3 | 40 |
| Fat Head's Brewery & Saloon | Gose Puns are T.R.A.S.H. | Leipzig-Style Gose | German Leipzig-style sour ale brewed with Indian coriander and pink Himalayan sea salt provides a soft, meony/spicy flavor and aroma with a slight salinity which mimics the region's original brewing water. Lactobacillus bacteria is introduced to "sour" | 3.4 | 4 |
| Fat Head's Brewery & Saloon | Head Hunter | American-Style India Pale Ale | Uncivilized and aggressive this west coast styled IPA packs wicked hop flavors and aroma. Savage amounts of Simcoe, Columbus and Centennial hops define this brew's signature pine and citrus notes. | 7.5 | 87 |
| Fat Head's Brewery & Saloon | Hop JuJu | Imperial India Pale Ale | A supernatural beer with a powerhouse of hops creating aromas and flavors of citrus, pine and tropical fruit with a juicy resiny hop finish. | 9 | 100 |
| Fat Head's Brewery & Saloon | Midnight Moonlight | American-Style Black Ale | Dank resinous & citrusy hops flex their muscles while an aggressive, palate scraping bitterness rips through the mouth. Toasty caramel malt flavors and a dash of chocolate malt round this one out. | 8.3 | 79 |
| Fat Head's Brewery & Saloon | You Dropped the Hops on Me, Baby | American-Style India Pale Ale | American IPA base with a hefty dose of Mosaic and Citra hops, fermented with Belgian farmhouse ale yeast and dry hopped with more Citra and Mosaic hops which results in a hop forward and slightly unhinged Belgian IPA with a gracious nod to America. | 8.5 | 65 |
| FATE Brewing Company | Cabrera Dopplebock | German-Style Doppelbock | This big, malty dopplebock was made using a traditional German double decoction mashing technique. It's not just a meal in a glass it's a great meal in a glass. | 8.1 | 24 |
| FATE Brewing Company | Laimas Kölsch Style Ale | German-style Kölsch | 2014 Great American Beer Festival Gold Medal Winner in the German Style Kölsch catergory. Light, balanced, clean, delicous and true to style. | 5 | 20 |
| FATE Brewing Company | Moirai Coffee IPA | Coffee Beer | We've all seen great dark coffee beer. We wanted to try a lighter, hoppier brew infused with rich coffee flavors. The result? Unreal. Seriously you have to try. | 7 | 70 |
| FATE Brewing Company | Ryedorado Extra Pale Ale | Rye Beer | This single-hopped Extra Pale Ale has a refined rye spiciness, which provides a slightly dry finish from the rye malt. The aroma comes from the addition of fruity El Dorado hops. | 6.5 | 50 |
| FATE Brewing Company | Uror Gose | Contemporary Gose | Traditional German Style wheat ale infused with coriander and sea salt. DCBeer.com named our Gose on their SAVOR Can't Miss Beer List. | 4.8 | 10 |
| Fiction Beer Company | Alternate Present | German-Style Schwarzbier | Schwarzbier | 5.2 | 25 |
| Fiction Beer Company | Damned Curious Business | American-Style Sour Ale | Sour IPA | 6.3 | 40 |
| Fiction Beer Company | Feely Effects | Sweet Stout or Cream Stout | Chocolate Milk Stout brewed with Green Tea | 8 | 32 |
| Fiction Beer Company | Heart of Hearts | Belgian-Style Fruit Beer | Belgian Triple with Dragonfruit | 8.5 | 32 |
| Fiction Beer Company | Logic is Relative | Imperial India Pale Ale | New England Style Hazy DIPA | 8 | 100 |
| Figueroa Mountain Brewing | Danish Red Lager | American-Style Amber Lager | Lush layers of caramel malt flavor with a beautiful amber hue. | 5.5 | 23 |
| Figueroa Mountain Brewing | Davy Brown Ale | American-Style Brown Ale | Rustic, mocha-colored ale with notes of caramel, chocolate, and coffee. | 6 | 40 |
| Figueroa Mountain Brewing | Fig Mtn Mosaic | American-Style Pale Ale | Crushable hoppy ale with Mosaic hops | 5.5 | 35 |
| Figueroa Mountain Brewing | Figtoberfest Lager | German-Style Oktoberfest/Wiesn | Golden, medium-bodied lager with notes of cracker, honey, and gentle toast | 5.8 | 28 |
| Figueroa Mountain Brewing | Hoppy Poppy IPA | American-Style India Pale Ale | Bursting with a floral bouquet like the poppies of California. | 6.5 | 65 |
| Figueroa Mountain Brewing | I Dunkeled in My Pants | Munich Dunkel | Traditional malt-forward Bavarian dark lager | 5.8 | 28 |
| Figueroa Mountain Brewing | Lizard's Mouth IIPA | Imperial India Pale Ale | Surprisingly smooth with a tropical bite. | 9 | 75 |
| Figueroa Mountain Brewing | Magpie Porter | Baltic-Style Porter | Notes of chocolate, caramel and coffee | 8.2 | 32 |
| Figueroa Mountain Brewing | Seafoam | Belgian-Style Pale Ale | Simcoe, Citra, and Amarillo hops create notes of Guava, pine, and intense citrus | 6.5 | 30 |
| Figueroa Mountain Brewing | Stearns Irish Stout | Classic Irish-Style Dry Stout | Traditionally roasty and coffee-like without overpowering bitterness | 4.3 | 25 |
| Flat Branch Pub and Brewing | Atmosphere Hefeweizen | South German-Style Hefeweizen | 50% 2 row, 50% white wheat base, classic weizen yeast used that imparts banana and clove flavor/aromas | 5.6 | 13 |
| Flat Branch Pub and Brewing | Bee's Knees Tripel | Belgian-Style Tripel | 99% pilsner malt, 1% C-140L base infused with 60# orange blossom honey in kettle, classic belgian yeast charater in aroma/flavor, blends to create light and crisp beer with hints of candy | 7.5 | 32 |
| Flat Branch Pub and Brewing | BluesBerry Wheat Ale | Fruit Wheat Beer | 50% 2 row, 50% Spelt base infused with 420# of blueberry puree post ferment which gives a full blueberry flavor/aroma | 4.5 | 13 |
| Flat Branch Pub and Brewing | Green Hatch Chili Ale | Chili Beer | 99% 2 row, 1% C-140L base beer infused with 44# Hatch Chile 10# Anaheim during fermentaion which adds pepper flavor and touch of heat. | 5.7 | 29 |
| Flat Branch Pub and Brewing | Zee Beaned Coffee Stout | Coffee Stout or Porter | Sweet/cream stout was used for base beer infused with ground coffee during conditioning with a blend of African and South American coffee beans. | 6.3 | 21 |
| Flying Dog Brewery | Bloodline | Experimental Beer | A delicate balance of citrus sweetness and bitterness, citrus-forward hops meet fresh blood orange. | 7 | 40 |
| Flying Dog Brewery | Dogtoberfest | German-Style Maerzen | An homage to tradition, Dogtoberfest is brewed with 100% imported German ingredients for full-bodied caramel sweetness that finishes crisp and clean. | 5.6 | 30 |
| Flying Dog Brewery | Raging Bitch | Belgian-Style Pale Ale | The beer that defined the Belgian IPA category combines huge pine and grapefruit hop character with tropical fruit notes from the Belgian yeast. | 8.3 | 60 |
| Flying Dog Brewery | The Truth | Imperial India Pale Ale | The result of over three years of a robust Single Hop Imperial IPA series, this beer showcases some of the most unique hops available today. | 8.7 | 80 |
| Foothills Brewing | Bourbon Barrel Aged Sexual Chocolate | Wood- and Barrel-Aged Strong Stout | A cocoa infused Imperial Stout aged in bourbon barrels | 9.75 | 85 |
| Foothills Brewing | Hop of the Month: Mt. Hood Pale Ale | American-Style Pale Ale | Pale Ale with mild spice and herbal notes that are sweet and floral | 5.9 | 42 |
| Foothills Brewing | HopJob Session IPA | Session India Pale Ale | A session IPA full of Azacca™ and Sorachi Ace™ hops, with all the flavor you've come to expect from Foothills. | 4.9 | 75 |
| Foothills Brewing | Jade IPA | American-Style India Pale Ale | Pacific Jade hops lend striking tropical fruit notes and a hint of peppery finish to this easy-drinking IPA. Dry hop additions of Chinook and Citra | 7.4 | 86 |
| Foothills Brewing | Torch Pilsner | Bohemian-Style Pilsener | pale malts and earthy Saaz hops | 5.3 | 35 |
| Forbidden Root Restaurant & Brewery | Cherrytree Amaro | Old Ale | Our homage to the beloved Italian liqueur, brewed with cherry stems, citrus, and spice for a wonderfully complex beer. | 9 | 36 |
| Forbidden Root Restaurant & Brewery | Money on My Rind | Belgian-Style Witbier | This witbier, spiked with juniper berries and grapefruit, is our interpretation of "gin and juice." | 5 | 9 |
| Forbidden Root Restaurant & Brewery | Purple Pils | American-Style Pilsener | A clean-drinking Pilsner brewed with violets and lavender. | 5 | 20 |
| Fort Collins Brewery & Tavern | A Raisin in the Rum | Aged Beer | Aged for 6 months, then blended with Brettanonmyes; after blending, it was aged with raisins in rum barrels creating a uniquely special brew. Initial sweetness that progresses into a dark fruit and leather character, finishing with a bit of alcohol warmth. | 7.5 | 25 |
| Fort Collins Brewery & Tavern | Amarillo by Sunset | Berliner-Style Weisse | An assertively tart but drinkable German wheat ale, with an Americanized dry hop schedule of Amarillo hops providing notes of citrus and stone fruits. | 5.7 | 15 |
| Fort Collins Brewery & Tavern | Oktoberfest | German-Style Oktoberfest/Wiesn | Brewed with 100% German malt & hops, its rich malty complexion is balanced nicely with noble hops. It is a smooth, traditional Oktoberfest, and the 2015 Gold Medal winner at GABF for Dortmunder or German-Style Oktoberfest. | 6 | 24 |
| Fort Collins Brewery & Tavern | Peaches & Barley | Specialty Saison | Bursting with flavors of peaches, apricots, ginger, black pepper, & sweet orange, with a complex phenolic character from traditional Belgian Saison yeast. Soft alcohol warmth rounds out & leaves spicier notes to linger alongside the relatively dry finish. | 7.5 | 35 |
| Fort Collins Brewery & Tavern | Red Banshee | German-Style Altbier | This ruby red alt ale is crafted with German malts and yeast for a rich nutty sweetness. Magnum and Tettnanger hop profile melds with caramel tones for a sessional ale true to its German roots. | 5.3 | 37 |
| Founders Brewing Co | Curmudgeon | Old Ale | This old ale is brewed with molasses and an insane focus on the malt bill, then oak-aged resulting in a malty delight that is deceptively smooth and drinkable. | 9.8 | 50 |
| Founders Brewing Co | Mosaic Promise | American-Style Strong Pale Ale | Refreshing and crisp ale showcasing Mosaic hops and Golden Promise malt. | 5.5 | 50 |
| Founders Brewing Co | PC Pils | American-Style Pilsener | Pleasantly crisp, perfectly clean and profoundly crushable, PC Pils uses our favorite American hops making this Founders' take on the classic Pilsner. | 5.5 | 45 |
| Founders Brewing Co | reDANKulous | Imperial Red Ale | This imperial red IPA simultaneously wallops and caresses your senses with its complex hop profile and slightly sweet malt bill. | 9.5 | 90 |
| Founders Brewing Co | Sumatra Mountain Brown | Coffee Beer | The addition of rich Sumatra coffee elevates this bold, brown ale to a decadent level. | 9 | 40 |
| Four Sons Brewing | 2nd Anniversary | American-Style Sour Ale | Sour ale brewed with fresh passionfruit and hibiscus. | 13.9 | 0 |
| Four Sons Brewing | Coconutorious | American-Style Amber/Red Ale | Amber ale brewed with toasted coconut | 5.2 | 0 |
| Four Sons Brewing | Gose In Different Area Codes | Contemporary Gose | Gose brewed with sea salt and fresh cucumber | 5.5 | 7 |
| Four Sons Brewing | The Subtle One | Imperial India Pale Ale | IIPA infused with fresh pineapple and habaneros. Flavorful, not spicy. | 9.9 | 99 |
| Fremont Brewing Co | B-Bomb | Wood- and Barrel-Aged Strong Beer | B-Bomb is aged in 12 and 15 year-old American Oak whiskey barrels and is a blend of 24 and 12-month old barrel strength Winter Ale. | 14 | 65 |
| Fremont Brewing Co | Bourbon Barrel Aged Dark Star | Wood- and Barrel-Aged Strong Stout | Bourbon barrel Aged Dark Star is a blend of 18, 12, and 8-month bourbon barrel aged Dark Star in 12-year old Kentucky Bourbon barrels. | 14.5 | 50 |
| Fremont Brewing Co | Field to Ferment - Mosaic | Fresh or Wet Hop Ale | Field to Ferment Fresh Hop Pale Ale is brewed throughout the entire hop harvest in Yakima using each of four hop varieties as they are harvested—in order of harvest, we brew with fresh Centennial, Simcoe,™ Citra,™ and finally Mosaic™ hops. | 6 | 50 |
| Fremont Brewing Co | Session Pale Ale | Session Beer | Session Pale Ale is made with Citra and Simcoe hops grown in Washington's Yakima Valley which will enlighten your mind and make you a smarter and better looking person | 4.5 | 50 |
| Fremont Brewing Co | The Brother | Imperial India Pale Ale | The Brother is appropriately big, intimidating, and unbalanced with unrestrained quantities of hops for a head slap of beery ferociousness. | 8.5 | 1000000000 |
| Frothy Beard Brewing Co | Albatross | English-Style India Pale Ale | Easy drinking IPA with a malty backbone | 7.2 | 0 |
| Frothy Beard Brewing Co | Creekside Smoked Rye | Other Smoke Beer | Smokey and delicious! | 5.2 | 0 |
| Frothy Beard Brewing Co | It's Cucumber Thyme! | Field Beer | A wheat ale with refreshing cucumber and savory thyme | 5.5 | 0 |
| Frothy Beard Brewing Co | Out At Third | Belgian-Style Tripel | Perfect for any season! | 7.1 | 0 |
| Frothy Beard Brewing Co | ¡Andale! | Chili Beer | Jalapeno Cilantro Pale Ale | 5.5 | 0 |
| Full Sail Brewing Co | 8 Pound Pale Ale | Fresh or Wet Hop Ale | A hop lover's delight! Every fall we look forward to brewing a fresh hop beer to celebrate the hop harvest. We use 8 pounds of fresh hops per barrel to brew this beer, but it's absolutely worth it. Opening with aromas of lemon and spice, 8 Pound Pale ha | 5.6 | 54 |
| Full Sail Brewing Co | Amber | American-Style Amber/Red Ale | Oregon's original Amber Ale. Malty sweet, medium bodied with a reddish amber hue and a spicy floral hop finish, this is one great tasting beer. | 6 | 31 |
| Full Sail Brewing Co | Blood Orange Wheat Ale | Fruit Wheat Beer | Blood Orange has a golden hue with a white lacy head and a hint of orange aroma. A light malty body finishes with subtle flavors of orange and berry. | 5.2 | 23 |
| Full Sail Brewing Co | BOURBON BARREL AGED IMPERIAL STOUT | Wood- and Barrel-Aged Strong Stout | A deep and complex brew that is black as night with a strong roasted malt character and full body. Brewed in November of 2015, this stout is aging in Wild Turkey bourbon casks from Kentucky. This extended aging presents hints of vanilla and oak. | 9.5 | 40 |
| Full Sail Brewing Co | Hop Pursuit | American-Style Strong Pale Ale | Hop Pursuit pours deep gold with a bright white head. Floral and mango notes up front follow with a mid-palate hint of honey. Dry-hopped with Cascade, Equinox, Mosaic and Simcoe. | 6.5 | 64 |
| Full Sail Brewing Co | Session Black | American-Style Dark Lager | Most beers this dark are so heavy-duty, you could eat them with a fork. Subtle caramel and chocolate malt flavors help make Session Black short, dark and totally drinkable. | 5.4 | 22 |
| Full Sail Brewing Co | Session Fest | American-Style Dark Lager | Our holiday edition, Session Fest, has a full red body and smooth white head. Remind you of anything? Yep, it's the Santa Claus of beers. All ready to spread joy and cheer during the holiday season. Session Fest is a Czech-style strong red lager (gotta lov | 6.2 | 26 |
| Full Sail Brewing Co | Session Premium Lager | Munich-Style Helles | Original Session is a classic all-malt lager that's crisp, smooth and refreshing. It's got plenty of flavor that goes down clean and smooth. | 5.1 | 18 |
| Full Sail Brewing Co | Session Wheat | Light American Wheat Beer with Yeast | Session Premium Hefeweizen pours a bright hazy gold with citrus hop and clean malt aromas. Crisp flavors of malted wheat are balanced by a delicately spicy hop finish in this medium-bodied, refreshing beer. | 5.4 | 24 |
| Funky Buddha Brewery | Cabernet Barrel-Aged Nikolai Vorlauf | Aged Beer | We brewed this imperial stout to be big, bold and strong, like a bear-hugging Russian wrestler. A thick body using oats and lactose is complimented by plenty of complex chocolate, cocoa, and caramel undertones, before finishing on a balanced roasty note. | 11 | 45 |
| Funky Buddha Brewery | Floridian Hefeweizen | South German-Style Hefeweizen | Our unfiltered and refreshing German-style wheat beer is full on flavor yet light on the palate. Authentic hefeweizen yeast creates the compelling aromas of bananas, citrus, and cloves, while the all wheat and malt body perfectly captures the brilliance of | 5.2 | 12 |
| Funky Buddha Brewery | Last Snow Coconut & Coffee Porter | Coffee Stout or Porter | Last Snow Coconut & Coffee Porter is an ode to that special time in Florida where the needle dips just south of 75 - even for the briefest of moments. This rich, creamy porter is layered with coconut and freshly-roasted coffee for a taste that recalls a wi | 6.4 | 35 |
| Funky Buddha Brewery | Maple Bacon Coffee Porter | Coffee Stout or Porter | Evoking a complete diner-style breakfast in a glass, Maple Bacon Coffee Porter is a complex beer with a multitude of flavors at play. It pours an opaque ebony brew with a frothy tan head. Aromas of sticky maple syrup, coffee, and cream creep forth from the | 6.4 | 35 |
| Funky Buddha Brewery | No Crusts Brown Ale with Peanut Butter and Jelly Sandwiches added | American-Style Brown Ale | An ale that tastes and smells just like the iconic sandwich! Starting with the intense aroma of creamy peanut butter mingling with mixed berry jam, No Crusts Peanut Butter & Jelly Brown Ale descends into waves of flavor memory recalling those same ingredie | 6.4 | 36 |
| Gella's Diner & Liquid Bread Brewing Co | American Hefeweizen | Light American Wheat Beer with Yeast | Unfiltered American wheat ale brewed with sterling hops for a refreshing and slightly floral flavor | 4.8 | 12 |
| Gella's Diner & Liquid Bread Brewing Co | Brownell Brown | English-Style Brown Ale | An English Style Brown Ale crafted with the complexity of eight different malts and English hops. This balanced brew finishes with a hint of chocolate. | 5.25 | 20 |
| Gella's Diner & Liquid Bread Brewing Co | Double I.P.A | Imperial India Pale Ale | Well-balanced deep golden American double IPA has a smooth, intense bitterness with well-balanced alcohol, malt and hop flavors. | 8.4 | 75 |
| Gella's Diner & Liquid Bread Brewing Co | German - Style Kolsch | German-style Kölsch | Light-bodied German ale, crisp taste, with mild citrus undertones and noble hop flavor. Finishes dry and clean. | 5 | 16 |
| Gella's Diner & Liquid Bread Brewing Co | Oatmeal Stout | Oatmeal Stout | Full-bodied stout with an even balance of sweetness and roasted malt flavors. Hints of coffee and chocolate are apparent with a soft mouthfeel and a clean finish. | 6.3 | 32 |
| Genesee Brewing Company | 585 Brewers Collaborative IPL | Experimental Beer | This IPL is brewed with pale malt and a whole lot of hops – both exotic and classic – including fresh whole cone Cascades from Bluebell Hopyard in Farmington, NY, as well as Hull Mellon, Mandarina Bavaria, Hallertau Blanc, Crystal and Nugget. | 5.85 | 58 |
| Genesee Brewing Company | Genesee Brew House Pilot Batch IPA | American-Style India Pale Ale | A traditional IPA with a caramel malt profile, loaded with hops for an intense but balanced bitter flavor. | 7 | 85 |
| Genesee Brewing Company | Genesee Brew House Pilot Batch Scotch Ale | Scottish-Style Heavy Ale | A rich and malty, deep garnet colored Scotch Ale with a surprisingly smooth body. | 7.5 | 20 |
| Genesee Brewing Company | Genesee Brew House Rye IPA | Rye Beer | A super smooth IPA with subtle fruity, citrus and herbal hop notes countered by the dry spiciness of Rye. | 5.5 | 55 |
| Genesee Brewing Company | Genesee Cream Ale | American-Style Cream Ale | An American Original | 5.2 | 9 |
| Ghost Runners Brewery | Phantom Blanca Belgian Wit | Belgian-Style Witbier | Traditional Belgian Witbier with delicate notes of chamomile and coriander. | 5 | 23 |
| Ghost Runners Brewery | Phantom Rojo Imperial Red | Imperial Red Ale | 2016 Washington Beer Awards Silver Medal Winner Imperial Red Ale | 7.8 | 65 |
| Ghost Runners Brewery | Strong Leg Stout | British-Style Imperial Stout | Imperial Stout with notes of chocolate, mild molasses, dark cherry and a light espresso finish | 9.6 | 35 |
| Golden City Brewery | Brewmance Imperial Red IPA | Imperial Red Ale | Born from the brewmance between Head Brewer/Beerd Wrangler Josh and Brewery Rickoli Brewmaster/owner Rickoli; this beer is a perfect partnership of rich, caramel malts and intense tropical fruit and citrus hops. | 9.2 | 71 |
| Golden City Brewery | Heritage Honey Wheat | Honey Beer | This is not your standard honey wheat: brewed with local Colorado wildflower honey and dry-hopped with Centennial hops, this beer is smooth, crisp, and has a citrus note that will have you coming back for another sip. | 6.2 | 31 |
| Golden City Brewery | Legendary Red Ale | German-Style Altbier | Fight the Man! This traditional German-style altbier is ready has deep toast and caramel malt flavors and a slight hop bite that makes it the perfect weapon for taking on the big guy down the road. | 5.4 | 30 |
| Golden City Brewery | Lookout Stout | Oatmeal Stout | A traditional oatmeal stout with a smooth, malty body that finishes clean and slightly sweet. This beer is a cozy blanket of flavor to cuddle up with. | 6.2 | 33 |
| Golden City Brewery | Mad Molly's Brown Ale | English-Style Brown Ale | A sessionable, smooth English-Style brown ale that shows you Mad Molly's sweet side, it is medium-bodied with notes of light caramel and fine British drinking chocolate. | 4.5 | 19 |
| Good City Brewing Company | Detail | Robust Porter | A classic Robust Porter with a clean and balanced roasted malt profile, right down the middle between chocolate and coffee-like. | 5.4 | 0 |
| Good City Brewing Company | Motto | American-Style Pale Ale | A single malt/single hop brew with Crisp Pale Ale malt and Mosaic hops. Character of juicy tropical fruit and resinous pine undertone. | 5.2 | 0 |
| Good City Brewing Company | Pils | German-Style Pilsener | Brewed with classic Bohemian lager yeast and US Pils malt for a crisp, clean tone that is light-colored and light-bodied. Assertively hopped with German Tettnang and Saphir hops | 5.2 | 0 |
| Good City Brewing Company | Reward | Imperial India Pale Ale | Reward features a dry malt profile and Citra, Amarillo and Eureka hops. The result is a dank hop aroma with tropical fruit and distinct pineapple character backed up with a floral/tangerine hop flavor. | 8.5 | 0 |
| Good City Brewing Company | Risk | American-Style India Pale Ale | Brewed with only pale ale malt for a very dry and cleanly malty undertone. Simcoe and Centennial hops lend a very balanced profile tending toward pine and citrus. | 6.5 | 0 |
| Good River Beer Company | American Authentic Pilsner | German-Style Pilsener | This Pilsner is a clean, crisp, and brilliantly clear lager that packs much more flavor than you might expect with soft malt and slight sweetness in the delicate aroma mingle with subtle, floral hops. | 6 | 30 |
| Good River Beer Company | Class V Double IPA | American-Style Strong Pale Ale | This is a very big, bold but balanced double IPA with a very dry finish, huge but not completely over the top hop flavor and aroma with citrus and pine flavors that dominate and, in combination with the dry finish, produce a sharp, clean bitterness that en | 8.5 | 100 |
| Good River Beer Company | Fu Fighter Belgian Golden Ale | Belgian-Style Pale Strong Ale | This a big, bold, warming beer that remains remarkably dry and drinkable with lively fruit and pepper that dominate the aroma and flavor, while careful fermentation practices mellow the high alcohol content. | 8.9 | 33 |
| Good River Beer Company | Gunny Black Lager | German-Style Schwarzbier | Based on a traditional Schwarzbier with a restrained roast, caramel malts, German Noble hops, and a clean lager yeast make for a flavorful, very drinkable black lager with enough roast to darken the color, provide complexity, and build on a delightful Pils | 5.5 | 25 |
| Goose Island Beer Co | 1516 | Historical Beer | 1516 is brewed to honor the traditional German brewing practices and processes as a gently smoked Bavarian Kellerbier. | 5.1 | 38 |
| Goose Island Beer Co | Bourbon County Brand Stout | Wood- and Barrel-Aged Strong Stout | Imperial stout aged in non-temperature controlled bourbon barrels. | 14.2 | 60 |
| Goose Island Beer Co | Bourbon County Stout Regal Rye | Wood- and Barrel-Aged Strong Stout | Bourbon County Brand Stout aged in rye whiskey barrels with blackberries, Luxardo candied cherries, fresh sour cherries and sea salt. | 13.5 | 60 |
| Goose Island Beer Co | Four Star Pils | German-Style Pilsener | Four Star is a light, golden-hued pilsner made with German and American hops that carries a light body with a clean finish. | 5.1 | 44 |
| Goose Island Beer Co | Halia | Classic Saison | Halia is a farmhouse ale aged in wine barrels with whole, juicy peaches. | 7.5 | 11 |
| Goose Island Beer Co | Hombre Secreto With Mango | Classic Saison | Hombre Secreto is a saison that has been aged in Lunazul tequila barrels with mango and Brettanomyces. | 9 | 20 |
| Goose Island Beer Co | Madame Rose | Belgian-Style Flanders Oud Bruin or Oud Red Ale | Madame Rose is a crimson colored Belgian-style brown ale fermented with wild yeast and aged on cherries in wine barrels. | 6.7 | 25 |
| Goose Island Beer Co | Oktoberfest | German-Style Maerzen | Marzen style with Hallertau hops | 6.4 | 17 |
| Goose Island Beer Co | OMG: Old Man Grumpy | American-Style Pale Ale | O.M.G. is a lighter bodied dry hopped pale ale with lower malt complexity and crisp balancing bitterness that brings citrus and pine notes. | 5.6 | 30 |
| Goose Island Beer Co | Sofie | Belgian-Style Lambic | Sofie is a sparkling Belgian Style Farmhouse Ale in wine barrel-aged with an abundance of hand-zested orange peel. | 6.5 | 20 |
| Grand Rounds Brewing Company | 10,000 Lakes Somer Weiss | Belgian-Style Witbier | Made with half wheat and half Pilsner malt and a small addition of German hops. German yeast hints at a mild banana-clove flavor and gives a cloudy straw look. | 5 | 11 |
| Grand Rounds Brewing Company | Alien Candy Peanut Butter Milk Stout | Sweet Stout or Cream Stout | A creamy, chocolatey Milk Stout. Peanut butter flavor so good, an alien might follow you home for it. | 5 | 14 |
| Grand Rounds Brewing Company | Freedom Scotch Ale | Traditional Scotch Ale | Our Scotch ale hints at Scottish flavors of biscuits and toffee with toasted caramel and a hint of smokiness. This beer features a strong, malty backbone and we use Fuggle hops for its underlying earthy tones. | 7.11 | 11 |
| Grand Rounds Brewing Company | Hawaii 507 Coconut Stout | American-Style Stout | We brew a stout and add toasted coconut and bourbon vanilla beans in the secondary fermentation to create a smooth, rich chocolatey, coconuty dessert-in-a-glass, but without being too sweet. | 6.22 | 18 |
| Granite Falls Brewing Co. | Castle Stormer | Peated Scotch Ale | Wee Heavy style ale with toffee and caramel notes and a touch of peated malt. | 9 | 24 |
| Granite Falls Brewing Co. | Elemental Drifts | Fruited Wood- and Barrel-Aged Sour Beer | Turbid-mashed mixed culture sour aged in white wine barrels and with 2 lbs/gallon of peaches. | 6.5 | 11 |
| Granite Falls Brewing Co. | Hoppalachia IPA | American-Style India Pale Ale | IPA brewed with Chinook, Cascade, Amarillo and Centennial, and double dry-hopped with Citra. | 6.7 | 82 |
| Granite Falls Brewing Co. | Me Imperturbe | Fruited Wood- and Barrel-Aged Sour Beer | Turbid-mashed mixed culture sour aged in red wine barrels and with 1.25 lbs/gallon of blackberries. | 6.5 | 11 |
| Granite Falls Brewing Co. | Vicki The Elephant Peanut Butter Ale | American-Style Amber/Red Ale | American amber ale brewed with real peanut butter. | 5.7 | 23 |
| Gravity Brewing | Coal Kriek | Belgian-Style Fruit Beer | Belgian-Style Abbey/Dubbel with Michigan Montmorency Tart Cherry. Cherry Pie in a glass! 2016 World Beer Cup Silver! | 6.5 | 25 |
| Gravity Brewing | Dilsner | Field Beer | American Pilsner/Lager with fresh cucumber and dill. | 4.7 | 20 |
| Gravity Brewing | Golden Mosaic | Australian-Style Pale Ale | Hop-Bursted & dry-hopped with Mosaic & Citra hops. Golden Promise Malt. Light, Refreshing, Tropical. | 5.8 | 35 |
| Gravity Brewing | Olde Gravitatem | Old Ale | Traditional English-Style Strong Ale w/ a complex vinous balance of malt sweetness, caramel, dried fruit & molasses. 2016 Colorado State Fair Bronze! | 8.1 | 41 |
| Grayton Beer Co | 1890 Founder's Ale | American-Style Amber/Red Ale | Full bodied and deep amber in color, 1890 Founder's Ale showcases its robust malt complexity with notes of caramel, toffee and roasted walnuts. American cascade hops are used to balance this beer with a bright, piney finish. | 6.1 | 42 |
| Grayton Beer Co | 30A Beach Blonde Ale | Golden or Blonde Ale | This light-bodied blonde ale greets your palate with a subtle citrus nuance and mild malt sweetness. 30A Beach Blonde Ale is a refreshing and sessionable ale that conjures up that relaxed coastal attitude anytime, anywhere. | 4.6 | 13 |
| Grayton Beer Co | Fish Whistle IPA | American-Style India Pale Ale | 19th Century English brewing heritage and aggressive American grown hops collide. Fruity and citrus aromatics look large while strong malt backbone holds court for the pleasing hop bitterness that finishes clean and leaves you wanting more. | 6.7 | 79 |
| Grayton Beer Co | GBC Sessions | Specialty Saison | Saison infused with lemongrass and grapefuit. | 7 | 0 |
| Grayton Beer Co | Salt Of The Gulf | Contemporary Gose | In our interpretation of this German classic, we used Gulf Salt from our friends over at Gulf Coast Salt Works. Fermented with both lactobacillus and ale yeast, this brew boats a bevy of juxtaposed flavors. | 4.6 | 13 |
| Great Divide Brewing Co | 22nd Anniversary Dark American Sour Ale | Wood- and Barrel-Aged Sour Beer | An expert blend of bold character, this Dark American Sour is a perfect culmination of 22 years of craft and ingenuity. Aged in red wine barrels, this robust offering is as sophisticated as it is sour. | 8.7 | 0 |
| Great Divide Brewing Co | Barrel Aged Yeti Imperial Stout | Wood- and Barrel-Aged Strong Stout | This unique version of our monstrous Yeti Imperial Stout is aged for a least 12 months in whiskey barrels. The spirited aging process produces a hugely complex but mellowed Yeti, with its signature flavor profiles. | 12.5 | 0 |
| Great Divide Brewing Co | Claymore Scotch Ale | Baltic-Style Porter | Named for a medieval Scottish sword, CLAYMORE SCOTCH ALE is our tribute to the legendary "Wee Heavy" beers of Scotland. This malty, deep-ruby beauty features lots of caramel sweetness, a reserved hop profile, and a subtle warming character. | 7.7 | 0 |
| Great Divide Brewing Co | Colette Farmhouse Ale | Classic Saison | COLETTE is our homage to the saisons that Belgian farm workers have enjoyed for centuries. Brewed with barley, wheat and rice and fermented at high temperatures with a special blend of four different yeast strains. | 7.3 | 0 |
| Great Divide Brewing Co | Denver Pale Ale | American-Style Pale Ale | Our classic DENVER PALE ALE is back with a new look and a new flavor to match. This American Pale Ale opens with big citrus and pine notes, then smooths out with a faint toasted malt character and dry, slightly bitter finish. | 5 | 30 |
| Great Divide Brewing Co | Nadia Kali Hibiscus Saison | Specialty Saison | Nadia Kali is an inspired saison with cross-cultural influence. Nadia's ruby pink glow comes from a generous infusion of hibiscus, while ginger root gives it a subtle spice and hint of woodsy maturity, and lemon peel adds a citrus tartness. | 6.2 | 0 |
| Great Divide Brewing Co | Samurai Rice Ale | Historical Beer | Samurai is the perfect beer for your zen garden after battle, or your patio after a long day of work. The addition of rice gives a slightly fruity, crisp, refreshing element to this unfiltered ale, creating a light, easy-going beer. | 5.5 | 0 |
| Great Divide Brewing Co | Strawberry Rhubarb Sour Ale | American-Style Sour Ale | A tart showcase of one of the best flavor combinations of all time- strawberries and rhubarb. This sour ale is a lip puckering treat that packs a fruit-forward punch, creating a refreshing and inviting beer that beckons you back with every sip. | 6.2 | 0 |
| Great Divide Brewing Co | Titan IPA | American-Style India Pale Ale | TITAN IPA is a big, aggressively hopped India Pale Ale brewed for hop disciples. It starts out with piney hop aromas and citrus hop flavors, and finishes with a nice rich, malty sweetness that is balanced with crisp hop bitterness. | 7.1 | 55 |
| Great Divide Brewing Co | Velvet Yeti | American-Style Stout | Introducing the newest and smoothest member of the Yeti family, VELVET YETI. The surprisingly velvety and rich mouthfeel of the nitro pour rounds out the unmistakeable roasty, caramel and toffee notes that make Yeti such a beast. | 5 | 0 |
| Great Lakes Brewing Co | Christmas Ale | Herb and Spice Beer | A Yuletide's worth of holiday spices and sweet honey to keep you a-wassailing all season long. | 7.5 | 30 |
| Great Lakes Brewing Co | Commodore Perry IPA | American-Style India Pale Ale | Dry and well-hopped, with an arsenal of caramel malt flavors befitting the "Hero of Lake Erie." | 7.7 | 70 |
| Great Lakes Brewing Co | Dark Signal Belgian Quad | Belgian-Style Quadrupel | Dark, malty, and sweet with a complex fruitiness. | 10 | 20 |
| Great Lakes Brewing Co | Dortmunder Gold Lager | Dortmunder/European-Style Export | A smooth, award-winning (and deceptively unassuming) balance of sweet malt and dry hop flavors. | 5.8 | 35 |
| Great Lakes Brewing Co | Edmund Fitzgerald Porter | Robust Porter | Brewed in memory of the sunken freighter, with rich roasted barley and bittersweet chocolate-coffee notes. | 6 | 37 |
| Great Lakes Brewing Co | Eliot Ness Amber Lager | Vienna-Style Lager | Almost untouchably smooth--armed with lightly toasted malts and noble hops. | 6.1 | 27 |
| Great Lakes Brewing Co | Nosferatu Imperial Red Ale | Imperial Red Ale | Ruby red in color with a toasty malt body lurking beneath a stunning hop bite. | 8 | 70 |
| Great Lakes Brewing Co | Oktoberfest | German-Style Maerzen | Über smooth with vibrant malt flavors and a festive flourish of noble hops (lederhosen not included). | 6.5 | 20 |
| Great Lakes Brewing Co | Rackhouse Ale | Wood- and Barrel-Aged Strong Beer | A Scotch ale aged in oak bourbon barrels. | 0 | 0 |
| Great Lakes Brewing Co | Rye-o-Rye Can't We Win | American-Style Black Ale | A dark Rye IPA brewed with orange peel. | 7.2 | 50 |
| Great Notion Brewing | Double Stack | Specialty Beer | Northwest breakfast stout brewed with local Oregon coffee and maple syrup. | 8.5 | 0 |
| Great Notion Brewing | Juice Box | Imperial India Pale Ale | Bursting with pungent American hops, with aroma's of peach, mango, and passion fruit. Juice Box is brewed with over 4 pounds of hops per barrel, but the creamy smooth mouth feel and mellow bitterness makes this Double IPA dangerously drinkable | 8.2 | 0 |
| Great Notion Brewing | Juice Jr. | American-Style India Pale Ale | Juice Jr. is the little Brother of Juice Box DIPA. It's brewed with Mosaic hops and lots of love. | 6 | 0 |
| Great Notion Brewing | Peach Zest | Berliner-Style Weisse | Peach Zest is our take on a German style Berliner Weisse with local peaches. The tartness in this refreshing wheat beer comes from a two stage fermentation with Lactobacillus and Brettanomyces. | 5 | 0 |
| Grimm Brothers Brewhouse, LLC | Farmers Daughter | German-Style Oktoberfest/Wiesn | Our take on a traditional Southern German Oktoberfest Lager. | 5.2 | 0 |
| Grimm Brothers Brewhouse, LLC | Fearless Youth | Munich Dunkel | Dunkel (German for Dark) lagers are dark, malty lagers with just a hint of noble hops and a slight hop bitterness. The hallmark of this style is the bready, biscuity notes of melanoidins of the Munich Malt. | 5.8 | 0 |
| Grimm Brothers Brewhouse, LLC | Little Red Cap | German-Style Altbier | Little Red Cap is an easy drinking hop forward beer worthy of its heritage. We use a bit of Cascade hop to give it an "American Twist" while maintaining its German heritage. | 6.3 | 0 |
| Grimm Brothers Brewhouse, LLC | Snow Drop | Historical Beer | Kottbusser ale is a beer that originated in a town called Cottbus in Germany. This beer was outlawed due to the German Purity Laws (Reinheitsgebot) enacted in 1516. Snow Drop features a light crisp palate with just a hint of honey and molasses and a beau | 7.2 | 0 |
| Grist Brewing Company | 3rd Ring Belgian Strong Ale | Belgian-Style Dark Strong Ale | Raisin-prune finish from the candi sugar balance the phenolics and esters from the yeast | 10.5 | 21 |
| Grist Brewing Company | King Tett Imperial Pilsner | German-Style Pilsener | Single hopped with Tettenanger for a noble aroma, flavor and bitterness | 7 | 60 |
| Grist Brewing Company | Ponche De Burro | Adambier | Notes of apple, strawberry, pear, mango, cinnamon, hibiscus, piloncillo, tamarind; basically there's a lot going on | 5.4 | 29 |
| Grist Brewing Company | Romancing the Cobblestone Vienna Lager | Vienna-Style Lager | Malty with slight hop notes and a clean finish | 5.5 | 25 |
| Grist Brewing Company | Tartanium Berliner Weisse | Berliner-Style Weisse | Tart, crisp, refreshing and citrusy | 5.4 | 13 |
| Grixsen Brewing Co | Belgian Blonde | Belgian-Style Blonde Ale | This Belgian Blonde Ale boasts a whopping 7.9% ABV, yet its subtle sweetness balances the ABV and Belgian yeast flavor. When paired with food, this beer turns silky smooth, making it the perfect dinner companion. | 7.9 | 26 |
| Grixsen Brewing Co | Brown Ale | American-Style Brown Ale | This Brown Ale boasts a a smooth complexity marrying a malty backbone with Northwest Hops. With its dark-amber color, this well-balanced ale is sessionable and packed full of flavor. | 6.1 | 29 |
| Grixsen Brewing Co | Fresh Hop Saison | Fresh or Wet Hop Ale | Our seasonal adaptation of our Hopped Saison. The fresh hopes really push the hop aspect of this beer forward but the malts still bring the sweetness to balance the juicy hops. | 6.7 | 68 |
| Grixsen Brewing Co | Imperial Stout | American-Style Imperial Stout | Pitch-black in color, this Imperial Stout boasts an ABV of 11.6%. With notes of bourbon, charred oak, and dark, bitter chocolate, this incredibly balanced imperial stout is the perfect beer for sipping and sharing. | 11.6 | 76 |
| Gun Hill Brewing Co | Booby Trap | Belgian-Style Pale Ale | Generous additions of Citra and Simcoe meld tropical fruity hop flavors with a fruit driven Belgian saison yeast. Hops and esters exude harmony with pineapple, papaya, citrus, pear, and spice. Honey like malt character. Drinks easy for the abv. | 7.1 | 0 |
| Gun Hill Brewing Co | Freeman's Farmhouse | Classic Saison | Spelt Saison made with NY grain | 7.7 | 0 |
| Gun Hill Brewing Co | Manifesto | Bohemian-Style Pilsener | Our unfiltered golden lager uses lightly kilned malted barley from Monrovia, along with Czech Republic grown Saaz hops. Rich with complex malt and a spicy, grassy, and floral Saaz hop bouquet. Fermented with a traditional czech pilsner yeast for a crisp mi | 5.6 | 0 |
| HailStorm Brewing Company | Brett Saison Mêlée | Specialty Saison | Our standard saison with aged with Brettanomyces. | 7 | 40 |
| HailStorm Brewing Company | Cherry Brett Saison Mêlée | Specialty Saison | Our standard saison aged with Brettanomyces and Tart Cherries | 0 | 0 |
| HailStorm Brewing Company | Complete Trainwreck | American-Style Barley Wine Ale | American Barleywine with Coconut and Toasted Oak (Pro-Am Entry with homebrewer Mark Westmeyer). | 13.1 | 0 |
| HailStorm Brewing Company | Howdy Neighbor | German-style Kölsch | Strawberry Lemon Kolsch collaboration with 350 Brewing. | 5.2 | 25 |
| HailStorm Brewing Company | Rock Out With Maibock Out | German-Style Heller Bock/Maibock | 2015 GABF Silver Medal Bock. | 7.7 | 0 |
| Half Acre Beer Co | Daisy Cutter Pale Ale | American-Style Pale Ale | The Half Acre classic, a workhorse pale ale and go-to for our entire brewery. | 5.2 | 0 |
| Half Acre Beer Co | Gone Away I.P.A | American-Style India Pale Ale | Bold I.P.A. leaning on essential style elements | 7 | 0 |
| Half Acre Beer Co | Navaja Imperial I.P.A | Imperial India Pale Ale | A deceptive gamechanger that drinks easier than its weight suggests. | 10 | 0 |
| Half Acre Beer Co | Pony Pils | American-Style Pilsener | Our pils, an American lager built for everything. | 5.5 | 0 |
| Half Moon Bay Brewing Co | Amber | American-Style Amber/Red Ale | A well-balanced, full-flavored amber ale. It has a rich, malty body with a pleasant caramel character from specialty Aromatic and Melonoidin malts. A complex hop aroma, with hints of floral and citrus from a combination of Summit, Cascade and Chinook hops. | 5 | 20 |
| Half Moon Bay Brewing Co | Calf-eine Coffee Milk Stout | Sweet Stout or Cream Stout | This beer has a rich and creamy texture from the addition of lactose, balanced by a roasty aroma and subtle bitterness from the coffee. | 7.3 | 20 |
| Half Moon Bay Brewing Co | Kosch | German-style Kölsch | Inspired by the Brewers from Köln Germany; this is an easy drinking, lightly hopped beer with a spicy, floral finish from German Noble hops and Pilsner Malt. | 5 | 20 |
| Half Moon Bay Brewing Co | Saison | Specialty Saison | A special yeast strain gives our Saison a nice background of fruit and spice. Pilsen malt lends a soft dry mouthfeel with notes of bread crust and honey. | 6 | 24 |
| Half Moon Bay Brewing Co | Turn & Burn Porter w/ Chile Peppers | Chili Beer | American Porter with a blend of Anaheim, Guajillo, Ancho, and Habanero peppers for a sweet and lightly smoky flavor. | 7.7 | 20 |
| Halfpenny Brewing Company | Centennial Colorado Common | California Common Beer | Biscuit and toast flavors from the malt combine with Northwest Chinook and Cascade hops to create a well-balanced beer. Dry hopped with Centennial hops for aroma and a little extra flavor. | 5.4 | 38 |
| Halfpenny Brewing Company | Clementine American Wheat | Fruit Wheat Beer | A clean, crisp, and refreshing American Wheat beer sporting citrus notes from Ahtanum, Mosaic and Simcoe hops, and finished with clementine juice in the secondary. | 5.2 | 20 |
| Halfpenny Brewing Company | Melanie's Helles | Munich-Style Helles | A very approachable, traditional Münchener Helles with Hallertau Mittelfrüh and Tettnang hops to provide just enough bitterness to show off the malts. | 5.4 | 19 |
| Halfpenny Brewing Company | Oatmeal Stout | Oatmeal Stout | Full-bodied mouthfeel and a moderate residual sweetness are the counterpoints to dark, roasty malts with lots of dark chocolate. | 5.3 | 32 |
| Halfpenny Brewing Company | Pingin Irish Red | Irish-Style Red Ale | Fruity esters from the Irish Ale yeast combine with lots of caramel and biscuit flavors from the malt and a little residual sweetness for an eminently drinkable Red. | 6.6 | 38 |
| Harpoon Brewery | Flannel Friday | American-Style Amber/Red Ale | This Hoppy Amber Ale is our tribute to the quintessential season of change. A bright hop aroma from late hop additions plays with its strong malt backbone. Amber hued, medium bodied, with hints of citrus and pine, this ale is made for the crisp days (and n | 5.7 | 35 |
| Harpoon Brewery | Harpoon IPA | American-Style India Pale Ale | Our IPA finds harmony in the combination of hops, malt, and yeast so that no single ingredient dominates the drinking experience. The sturdy malt backbone provides depth of body and color and is balanced by a pleasantly hoppy finish...best enjoyed with fri | 5.9 | 42 |
| Harpoon Brewery | Interrobang | Coffee Stout or Porter | This big, unabashed creation was made with roasted malts balanced with Saaz and Apollo hops to bring out a fresh mouth feel. But have no doubt, this Imperial Espresso Stout was brewed for the bold. Invite your friends to share a taste. | 18 | 52 |
| Harpoon Brewery | Sweet Spot | Golden or Blonde Ale | A balancing act of the finest ingredients, this golden ale is a refreshing new breed of craft beer. Golden and bright, not too hoppy, not too malty, full-flavored but smooth, with a crisp, dry finish. | 4.8 | 26 |
| Harpoon Brewery | UFO White | Belgian-Style Witbier | Light, crisp, refreshing UFO White follows in the tradition of spiced wheat beers that have been brewed in Belgium for well over 300 years. Brewed with orange peel and coriander, UFO White is the perfect choice for a summer's barbecue, a night out with fri | 4.8 | 11 |
| High Alpine Brewing Company | 618 Anniversary Ale- Cherry Blonde | American-Style Fruit Beer | Gorgeous blonde infused with biodynamic (beyond organic) cherries grown in Paonia, CO. | 4.5 | 18 |
| High Alpine Brewing Company | Anthracite Amber Ale | American-Style Amber/Red Ale | Caramel and light chocolate notes combine with citrus flavors from Cascade hops. | 6.1 | 25 |
| High Alpine Brewing Company | Green Gate IPA | American-Style India Pale Ale | Bright and profound stone fruit and citrus flavors derived from a variety of hops that ride atop of a caramel malt backbone. | 6.7 | 85 |
| High Alpine Brewing Company | Gunny Gold Kölsch | German-style Kölsch | Light and crisp providing beautiful malt notes balanced with noble hop flavors. | 5.1 | 22 |
| Highland Brewing Co | Clawhammer | American-Style Maerzen/Oktoberfest | Clawhammer Oktoberfest is a lightly colored, but toasty, rich and full-bodied Marzen style lager, brewed with traditional German malt and the finest noble hops. A spicy hop finish and aroma balance out the abundance of malt flavor. | 5 | 0 |
| Highland Brewing Co | Highland IPA | American-Style India Pale Ale | A statement from Appalachia. American Chinook, Citra, and Centennial hops from the Pacific Northwest shine in our first West Coast style IPA. A sturdy malt bill frames hints of tropical fruit, lemon rind, grapefruit and dank hops notes. Brilliant and golde | 7 | 0 |
| Highland Brewing Co | Highland Pilsner | German-Style Pilsener | A finely nuanced pilsner features German Hallertau Blanc hops and three other Hallertau region varietals. Saphir, Perle, and Hersbrucker hops add notes of stone fruit, pepper, and lush grass to the German pilsner malt body. Cold fermented with lager yeast | 5.5 | 0 |
| Highland Brewing Co | Mandarina IPA | American-Style India Pale Ale | An adventure-loving and aromatic citrus IPA. Brewed with nuanced German Mandarina Bavaria and Hull Melon hops and bold, juicy American oranges, expect intense orange and tropical notes and a crisp, bright finish. This one is a palate-pleaser. | 5 | 0 |
| Holidaily Brewing Co | Buckwit Belgian | Belgian-Style Witbier | light with a mix of coriander and orange peel. | 4.75 | 0 |
| Holidaily Brewing Co | Darc Marc Black IPA | American-Style Black Ale | a crossroads between the perfect amount of caramel and chocolate dark grain flavors and pure citrus and tropical hop aromas | 7.3 | 0 |
| Holidaily Brewing Co | Day In, Day Out Imperial Stout | American-Style Imperial Stout | soft, roasty flavors of black coffee, chocolate and licorice with a full bodied, creamy texture | 10 | 0 |
| Holidaily Brewing Co | Fat Randy's IPA | American-Style India Pale Ale | an American style IPA with tropical fruit and citrus aromas. | 7.3 | 0 |
| Holidaily Brewing Co | Favorite Blonde | Belgian-Style Blonde Ale | light with a subtle hop character and mellow malt flavor. | 5 | 0 |
| Holy City Brewing | Casco Viejo | Specialty Saison | Coconut and Lactose Saison | 6.7 | 20 |
| Holy City Brewing | Madam Basil | Specialty Saison | Saison brewed with Basil | 6.5 | 11 |
| Holy City Brewing | Paradise | Session India Pale Ale | Mosaic and Citra hopped session IPA. | 4.5 | 65 |
| Holy City Brewing | Pluff Mud Porter | Brown Porter | 2012 Gold Medal Winner GABF. Medium bodied brown porter. | 5.5 | 21 |
| Holy City Brewing | Washout Wheat | South German-Style Hefeweizen | 2014 Bronze Medal Winner GABF. Crisp hefe with lots of banana and clove. | 5.1 | 16 |
| Hops & Grain Brewing | Pale Dog | American-Style Pale Ale | Pale Ale | 6 | 50 |
| Hops & Grain Brewing | Porter Culture | Baltic-Style Porter | Baltic Porter | 6.5 | 35 |
| Hops & Grain Brewing |  787Ö2 | German-style Kölsch | German-Style Kölsch | 5.3 | 45 |
| Hops & Grain Brewing |  French Saison | Classic Saison | French Saison | 7 | 0 |
| Hops & Grain Brewing |  So Pitted IPA | American-Style India Pale Ale | India Pale Ale | 6 | 0 |
| Horse & Dragon Brewing Company | BTW White IPA | Fresh or Wet Hop Ale | Great grassy fresh-hop smell, a hint of melon, and nice piney NW hop flavor. BOL for lemon & white pepper notes. Brewed with Prof. Bauerle's (CSU) hydroponic fresh hops & Colorado Wickstrom Farm wheat malted by Troubadour Maltings (Fort Collins). | 5.8 | 0 |
| Horse & Dragon Brewing Company | NoCO IPA | American-Style India Pale Ale | Copper color, aroma full of citrus & spicy pear hops + caramel malts. Great American hop bitterness balanced by big malt bill. | 7.3 | 0 |
| Horse & Dragon Brewing Company | Ruby-Throated Red | American-Style Sour Ale | Bright and lightly tart red kettle sour with the definite suggestion of cherries (though no fruit was added); lots of sweet dark malt flavors percolate throughout. | 4.2 | 0 |
| Horse & Dragon Brewing Company | Sad Panda Coffee Stout | Coffee Stout or Porter | Tastes even better than it smells. Roasty, coffee-chocolate deliciousness. Medium-bodied. | 7.3 | 0 |
| Indeed Brewing Co | Day Tripper Pale Ale | American-Style Strong Pale Ale | This West Coast inspired pale ale has heady, dank, and citrus laced aroma all supported by a complex malt backbone. | 5.4 | 45 |
| Indeed Brewing Co | LSD Honey Ale | Herb and Spice Beer | A kaleidoscopic combination of Lavender, Sunflower honey, and Dates set the stage for a mind-bending beer experience as delicate floral aromas dance atop rich notes of fruit and honey. | 7.2 | 20 |
| Indeed Brewing Co | Mexican Honey Imperial Lager | Honey Beer | This Imperial Lager is brewed with Mexican orange blossom honey and Amarillo hops. Expect notes of orange nectar, graham cracker, biscuits, and honeycomb. | 8 | 17 |
| Indeed Brewing Co | Shenanigans Summer Ale | Light American Wheat Beer without Yeast | Brewed with Sorachi Ace and Lemondrop hops, regionally produced honey and white wheat, Shenanigans Summer Ale has a zesty, citrus aroma, refreshingly dry body and notes of honey. | 5 | 14 |
| Indeed Brewing Co | Wooden Soul: Heliotropic | Brett Beer | This Brett Saison was aged in white wine barrels and is dry, tart, lightly acidic and well balanced. Expect vinous, tropical, bubble gum, and earthy aromas. | 7.3 | 20 |
| Independence Brewing | Cucumber Redbud | Berliner-Style Weisse | Cucumber Berliner Weisse | 4.5 | 15 |
| Independence Brewing | Power and Light | American-Style Pale Ale | Pale Ale | 5.5 | 43 |
| Independence Brewing | Redbud | Berliner-Style Weisse | Berliner Weisse | 4.5 | 15 |
| Independence Brewing | Stash IPA | American-Style India Pale Ale | India Pale Ale | 7 | 94 |
| Independence Brewing |  Liberty Lunch | American-Style India Pale Ale | India Pale Ale | 5.5 | 0 |
| Innovation Brew Works | Amaizeing Grace | American-Style Cream Ale | A medium bodied cream ale using vanilla beans to bring home this refreshing summer beer. | 5.8 | 17 |
| Innovation Brew Works | Brethren Belgian | Belgian-Style Blonde Ale | Light body and color, strong Belgian spice character. | 7.8 | 22 |
| Innovation Brew Works | Graduate Pale Ale | American-Style Pale Ale | An amber color with floral hops. | 5.7 | 42 |
| Innovation Brew Works | Reign On | American-Style Black Ale | Our black ale was inspired by black IPAs. Coffee and roast characters are accompanied by a mild hops character, leaning towards the spicy and earthy side. | 6.3 | 62 |
| Innovation Brew Works | Rubottom's Red | Irish-Style Red Ale | Caramel and toffee flavors with hints of dark red fruit. Slight hop character. | 5 | 28 |
| Ironworks Brewery and Pub | Bear Creek Lemon Shandy | Fruit Wheat Beer | A light refreshing summer wheat ale, infused with fresh lemonade, lemon zest and lemongrass. | 5 | 21 |
| Ironworks Brewery and Pub | Bonny's Best English special Bitter | English-Style Dark Mild Ale | English special Bitter, highly quaffable. | 3.8 | 31 |
| Ironworks Brewery and Pub | Hop Killah IPA | American-Style India Pale Ale | Old school northwest style IPA. Our flagship beer. Chock full of chinook, centennial columbus and cascade hops | 6.7 | 54 |
| Ironworks Brewery and Pub | Mateo's BBQ Stout | Oatmeal Stout | Our oatmeal stout serendipitously married with our chef matt's bbq sauce; yes really. | 4.9 | 30 |
| Ironworks Brewery and Pub | MO Betta Belgo-Belgian IPA | Pale American-Belgo-Style Ale | Our pro-am collaboration entry, brewed with award winning hombrewer Morris Rangel of the Aurora City Brew Club. Brewed with belgian malts and yeast; and copious amounts of chinook, cascade, columbus, and centennial hops. Dry hopped with amarillo and citra | 5.4 | 82 |
| J Wakefield Brewing | Café | Sweet Stout or Cream Stout | Milk Stout with Mostra coffee added. | 6.5 | 34 |
| J Wakefield Brewing | DFPF | Berliner-Style Weisse | The infamous Dragonfruit and Passionfruit Florida Weisse. | 4 | 4 |
| J Wakefield Brewing | Haterade | Berliner-Style Weisse | Here's a little something to quench all the thirst: Fruit Punch inspired Berliner. | 3.5 | 4 |
| J Wakefield Brewing | Miami Madness | Berliner-Style Weisse | Our world famous Florida Weisse is brewed with Guava, Mango and Passionfruit. | 5.5 | 4 |
| J Wakefield Brewing | Stay Puft Marshmallow Porter | Smoke Porter | We added some marshmallows, vanilla and spices during fermentation for a unique twist on a classic English-style Porter. | 7.5 | 35 |
| J Wells Brewery | Bergstaat dunkelweizen | South German-Style Dunkel Weizen | Dark wheat beer | 4.6 | 12 |
| J Wells Brewery | Chocolate milk stout | Chocolate Beer | Sweet stout with lactose and oats | 5 | 14 |
| J Wells Brewery | Lisa | American-Style Amber/Red Ale | Hoppy red featuring citra hops | 6.4 | 113 |
| J Wells Brewery | Pleasant Gentleman | American-Style India Pale Ale | West coast style India pale ale | 6 | 96 |
| Jacob Leinenkugel Brewing Co | Big Eddy Uber Oktoberfest | German-Style Oktoberfest/Wiesn | We're paying homage to that celebration with a bolder, toastier take on an Oktoberfestbier that can only be described as "Über." With a tawny orange hue, toasted malts and spicy hops, our Big Eddy Über-Oktoberfest is then dry-hopped for added hop complexit | 8.5 | 0 |
| Jacob Leinenkugel Brewing Co | Creamy Dark Ale | European-Style Dark Lager | American Dark Lager | 4.9 | 0 |
| Jacob Leinenkugel Brewing Co | Grapefruit Shandy | American-Style Fruit Beer | Grapefruit Shandy | 4.2 | 0 |
| Jacob Leinenkugel Brewing Co | Harvest Patch Shandy | Field Beer | It's a traditional wheat beer that we blend with notes of nutmeg, allspice and clove for a flavor that reminds us of homemade pumpkin pie and pairs perfectly with fall. It's the perfect pumpkin shandy to pick this season. | 4.2 | 0 |
| Jacob Leinenkugel Brewing Co | IPL | American-Style Lager | India Pale Lager | 6 | 0 |
| Jacob Leinenkugel Brewing Co | Maple Dunkel | Munich Dunkel | Maple Dunkel | 5.8 | 0 |
| Jacob Leinenkugel Brewing Co | Oktoberfest | German-Style Oktoberfest/Wiesn | Oktoberfest | 5.1 | 0 |
| Jacob Leinenkugel Brewing Co | Summer Shandy | American-Style Fruit Beer | Summer Shandy | 4.2 | 0 |
| Jacob Leinenkugel Brewing Co | Wisconsin Red Pale Ale | American-Style Pale Ale | Wisconsin Red Pale Ale | 5.6 | 0 |
| Jailbreak Brewing Company | Big Punisher | Imperial India Pale Ale | A well-balanced double IPA with a semisweet malt backbone and complimented with generous amounts of citrus & tropical fruit hops. Rich, delicious, and rewardingly punishing. | 8.5 | 93 |
| Jailbreak Brewing Company | Into the Dark | American-Style Stout | Fashioned as a nod to the stouts of old, this stout focuses on the natural roastiness of the malt and adds subtle complimentary notes of caramel, dark chocolate, and dried dark fruits. Clean, dry, and crisp. Lights out. | 6 | 57 |
| Jailbreak Brewing Company | Q.Cumber | Specialty Saison | We've taken saison to new heights with the addition of cucumber, gin botanicals, rosewater, and a hint of caraway. Slightly sweet on the front and refreshingly dry on the finish, this farmhouse ale is all about depth & complexity. | 6.3 | 14 |
| Jailbreak Brewing Company | Van Dammit | Belgian-Style Dark Strong Ale | A traditionally crafted Belgian Dark Strong Ale with notes of plum, raisin, and figs. The deep and complex malt backbone starts sweet and finishes clean and dry. Enjoy the finest in Belgian martial artistry. | 9 | 27 |
| Jailbreak Brewing Company | Welcome to Scoville | Chili Beer | An artisanal style IPA combining mildly bitter hops, fresh jalapeño peppers and cilantro. With a moderate malt profile, this culinary concoction offers both an easy drinking IPA and a bowl full of jalapeños without the burn one might expect. | 6.9 | 74 |
| JDub's Brewing Co. | Ay Carumba IPA | American-Style India Pale Ale | We added Jalapeno and Serrano Peppers to an IPA. You'll get all the flavor of the peppers with a touch a heat in the back of the throat, complimenting the hoppiness of the IPA. A nice pairing with food. | 6.5 | 0 |
| JDub's Brewing Co. | Bell Cow | Coffee Stout or Porter | A rich, malty Porter featuring milk chocolate aromas and flavors. Slightly sweet up front and a luscious mouthfeel but still highly drinkable at only 5.6% ABV. | 5.6 | 0 |
| JDub's Brewing Co. | Miguel | American-Style Imperial Porter | A big, luscious, 11% abv Imperial Porter aged in SK Rum Barrels! Typical Porter-like notes of chocolate and espresso infused with all the goodness from the SK Rum Barrels combine to give a wonderfully complex array of aromas/flavors. Lush, full mouthfeel. | 11 | 0 |
| JDub's Brewing Co. | Passion Wheat | Fruit Wheat Beer | An easy drinking, refreshing wheat beer with subtle aromas and flavors from Passion Fruit and Mango. Very low bitterness and a medium-dry finish. | 4.2 | 0 |
| JDub's Brewing Co. | UpsTart Pale Ale | American-Style Sour Ale | We blended a dry hopped sour ale with a single hopped mosaic pale ale. This gets you puckering with a nice bitter hoppy balance. A different and very tasty experience. | 5.4 | 0 |
| Jolly Pumpkin Artisan Ales | Cucurbitophobia | Wood- and Barrel-Aged Sour Beer | "The Fear of Pumpkins" Collaboration with Monkish Brewing Company, brewed blood orange juice and zest, black lava salt and a rainbow peppercorn blend. | 6.1 | 23 |
| Jolly Pumpkin Artisan Ales | Maracaibo Especial | Wood- and Barrel-Aged Sour Beer | A Sour Brown Ale inspired by the enigmatic monastic brews of Belgium, and the mysterious mist shrouded jungles of the tropics. Brewed with real cacao, and spiced with cinnamon and sweet orange peel for a sensual delight. | 7.5 | 25 |
| Jolly Pumpkin Artisan Ales | Matame Ahorita | Wood- and Barrel-Aged Sour Beer | "Kill Me Now" - Collaboration with Anchorage Brewing Company, brewed with yuzu peel, lime peel, lemon peel, sea salt and coriander. | 5.5 | 35 |
| Jolly Pumpkin Artisan Ales | No Ka `Oi | Wood- and Barrel-Aged Sour Beer | Made with Michigan hops, raspberry puree and lime peel. | 6.3 | 35 |
| Jolly Pumpkin Artisan Ales | Noel de Calabaza | Wood- and Barrel-Aged Sour Beer | Oak aged sour Belgian Dark Strong Ale | 9 | 22 |
| Joseph James Brewing Co, Inc | 8th Anniversary Ale | Other Belgian-Style Strong Specialty Ale | Strong Ale | 9.7 | 0 |
| Joseph James Brewing Co, Inc | American Flyer | American-Style Lager | Brewing in the desert, we realize sometimes you just want a light, refreshing beer. American Flyer was created to quench that thirst. We take 2-Row barley and Saaz hops and ferment it with our house yeast to create a beer that is simply delicious. | 4.7 | 15 |
| Joseph James Brewing Co, Inc | Bourbon Barrel-Aged Imperial Stout | Wood- and Barrel-Aged Strong Stout | Bourbon Barrel Aged Imperial Stout | 10 | 0 |
| Joseph James Brewing Co, Inc | Citra Rye Pale Ale | American-Style Pale Ale | To create a bready malt backbone with a dry finish, we start this award winning pale ale with 2-row, Vienna, and Rye malts. This accentuates the Centennial and Citra hops added during the boil. The combination leaves you with enticing aromas of lychee, goo | 5.4 | 55 |
| Joseph James Brewing Co, Inc | I'm Out Imperial Stout | American-Style Imperial Stout | Pitch black and potent, our take on the Imperial Stout is a rich, complex blend of dark flavors and aromas. Dark chocolate covered espresso beans, baked brownies, and the distinctive flavor of roast barley are all present in this beguilingly strong ale. Th | 9.3 | 60 |
| Joyride Brewing Co | Black Razz Blonde | American-Style Fruit Beer | We used roughly 300 lbs of fruit puree with the mix being about 57% blackberry. This "blonde" pours a beautiful purple/pink color and has a faint fruit tartness on the back end. | 6 | 19 |
| Joyride Brewing Co | Fresh Nugz | Fresh or Wet Hop Ale | Fresh Nugz's hop flavor has fantastic piney, woodsy, herbal and citrus notes from the use of Nugget, Chinook and just a touch of Cascade. There's nothing quite like some Fresh Nugz. | 6.3 | 70 |
| Joyride Brewing Co | Ice Cutter Kölsch | German-style Kölsch | Our Kölsch is a classic interpretation of the style, very smooth & drinkable like a lager with a light fruit flavor from ale fermentation. It has moderate levels of bitterness and noble hop flavor & a crisp, dry finish. | 5.5 | 25 |
| Joyride Brewing Co | Touchdown Brown | American-Style Brown Ale | Chocolate, caramel and nutty flavors combined them with additions of Cascade and Mosaic at the end to add citrus, tropical, and blueberry notes. | 6.16 | 45 |
| Joyride Brewing Co | Virile Dissector | Imperial India Pale Ale | "Cushion" is the fifth release of our Picture of Nectar series, and is intentionally hazy & unfiltered to provide intense hop flavor and aroma. 5 lbs/bbl of a hop combo. Whatever you do, take care of your shoes. | 8 | 80 |
| Jupiter | Bok Globule | South German-Style Weizenbock | A combination of dark, white and caramel wheat blended with Munich and floor-malted bohemian Pilsner malt creates a rich malty body, enhanced by Bavarian yeast that evokes clove and banana pudding. | 7.1 | 21 |
| Jupiter | Great Red Spot | Imperial Red Ale | Great amounts of malt (2-row, crystal rye, melanoidin and wheat) meld together while Chinook, Belma, Lemondrop and El Dorado hops offer fantastic berry and fruit aromatics and flavors. | 8.6 | 95 |
| Jupiter | Hefeweizen | South German-Style Hefeweizen | A true-to-form American interpretation of a German Weisse Bier. 2-row and malted white wheat create the perfect stage for our house Bavarian yeast to shine, with notes of banana and clove. | 4.5 | 15 |
| Jupiter | Honey Wheat | Light American Wheat Beer with Yeast | The unfiltered American wheat uses California ale yeast with an even blend of 2-row and wheat malt. A generous addition of local spring wildflower honey adds a colorful sweetness, while keeping the beer dry and refreshing. | 5.3 | 15 |
| Jupiter | Quasar | Imperial India Pale Ale | Simcoe and Citra hops shine through this stripped-down malt bill of 2-row and golden naked oats. Quasar's dry and crisp body leaves plenty of room for the citrusy hop dankness. | 8 | 80 |
| Kells Brew Pub | Belfast Lager | Vienna-Style Lager | An approachable dark lager with caramel notes and balanced hop profile | 4.3 | 23 |
| Kells Brew Pub | Doug | Session India Pale Ale | A single hop session IPA with cascades | 3.7 | 35 |
| Kells Brew Pub | DUB to PDX | Imperial India Pale Ale | A dangerously easy drinking imperial with a sweet floral aroma | 8.9 | 100 |
| Kells Brew Pub | Kells Blood Orange American Wheat | Fruit Wheat Beer | A traditional American wheat with a very subtle blood orange to creat a balanced citrus start to finish | 5.4 | 48 |
| Kells Brew Pub | Kells Irish Red Ale | Irish-Style Red Ale | Traditional Irish style red with a nose of fresh malt and notes of caramel and toffee | 4.5 | 24 |
| Kokopelli Beer Co | 8x8 Elk Nut Brown | Brown Porter | The Elk Nut Brown ale is well-balanced between the malty and sweet finish and the English hops, which provide the so slight bitterness and aroma. | 4.3 | 17 |
| Kokopelli Beer Co | Bodacious Bonde | Golden or Blonde Ale | An approachable, malt-oriented American beer that is well-balanced and great for easy drinking. | 6 | 27 |
| Kokopelli Beer Co | Leia Lime Lager | American-Style Lager | Our 2016 ProAm entry brewed in collaboration with AHA member, Geoff Shipley. This American Lager will quench any thirst with its mild flavor and just a hint of lime. | 5.8 | 17 |
| Kokopelli Beer Co | Red Moon | American-Style Amber/Red Ale | As red as the "Blood Moon", Caramel and Vienna malts provide the deep red color and mild malty mouth feel. The English malts and Noble hops provide a nice clean and balanced ale. | 5.5 | 22 |
| Kokopelli Beer Co | Scotsman of the Highlands | Strong Ale | Deep mahogany in color, this Strong Ale is not for the faint of heart. A subtle, creamy head and a slightly sweet aroma leads to a full-bodied beer with notes of stone fruit and a slight breadiness, finishing off with a sweet warming of your soul. | 8.2 | 23 |
| Lakefront Brewery Inc | Brandy Barrel-Aged Imperial Pumpkin Ale | Wood- and Barrel-Aged Strong Beer | Our Imperial Pumpkin Ale pays homage to Lakefront's formative years and to our Wisconsin roots. The full, moderately bright mouthfeel starts with cinnamon, nutmeg, and caramel malt, then yields Madagascar vanilla bean, oak, and brandy flavors. | 13.4 | 20 |
| Lakefront Brewery Inc | Eastside Dark | German-Style Schwarzbier | Honoring Milwaukee's eclectic East Side, this Bavarian dark lager is a blend of three specialty grains, creating a rich, smooth, dark beer that anyone can enjoy. | 5.6 | 15 |
| Lakefront Brewery Inc | Fuel Café | Coffee Stout or Porter | This unique stout combines the flavor of organic roasted malts and Milwaukee's renowned organic Fuel Café coffee. Pours a deep, dark color with a beautiful creamy tan head. Coffee aromas dominate the nose, with a background of roasted malt. | 6.4 | 18 |
| Lakefront Brewery Inc | Hop Jockey | Imperial India Pale Ale | Centennial, Cascade, and Citra hops supply grapefruit, mandarin orange, and pineapple aromas and flavors, while lightly-roasted Belgian caramel malts add a subtle biscuit aroma and sweetness. | 8.2 | 89 |
| Lakefront Brewery Inc | Klisch Pilsner | Bohemian-Style Pilsener | Named after Lakefront's founders, Russ and Jim Klisch, this beer is brewed in the great Czech pilsner tradition. A beautiful, brilliant blonde-gold pour with a light, hoppy aroma. Malt and a slight hop bitterness round out the flavor of this classic st | 5.6 | 18 |
| Lakefront Brewery Inc | Lakefront SMaSH Ale | American-Style Pale Ale | While using newfangled hops and exotic fruits can make some tasty brews, we went the opposite way; a stripped-down, single malt and single hop ale using two classics: Vienna malt and Willamette hops. | 5.2 | 14 |
| Lakefront Brewery Inc | My Turn: Howard made a Helles Lager | Munich-Style Helles | Howard chose to brew a Helles Lager, which is golden in color, medium-bodied with grainy, honeyed malt and spicy noble hop flavors. Howard's not one to brag: no fuss, no frills, just good results. | 4.5 | 14 |
| Lakefront Brewery Inc | New Grist Pilsner-Style Beer | Gluten-Free Beer | New Grist is brewed from sorghum, rice, hops, water and gluten-free yeast. These ingredients combine to form a crisp, refreshing session ale brewed for those with celiac disease, or anyone with an appreciation for great tasting, handmade beer. | 5.1 | 15 |
| Lakefront Brewery Inc | Oktoberfest | German-Style Maerzen | The radiant copper-orange hue and rocky, off-white head of our traditional Märzen-style lager comes from generous amounts of nutty, Munich malt. | 5.8 | 13 |
| Lakefront Brewery Inc | Riverwest Stein | American-Style Amber Lager | Aromas of American hops linger with a slight floral character from the German lager yeast. A balanced maltiness with just a hint of sweetness dominates the flavor, with a crisp hop bite in the finish. | 5.6 | 15 |
| Launch Pad Brewery | Cape Canaveral key lime pie saison | Experimental Beer | This is our Key lime pie saison with lactose and vanilla bean | 6.8 | 25 |
| Launch Pad Brewery | Peacekkeper Porter | Smoke Porter | Our peated smoked session porter | 4.6 | 26 |
| Launch Pad Brewery | Soyuz Russian Imperial Stout | Export Stout | Our big robust imperial stout with light notes of dark fruits | 9.1 | 65 |
| Launch Pad Brewery | Trinity Belgian Tripel | Belgian-Style Tripel | Our Belgian inspired Tripel lightly spiced with coriander and cinnamon. | 8.9 | 13 |
| Left Hand Brewing Company | Black Jack Porter | Robust Porter | Black Jack Porter delves deeply beneath the surface to embrace your Ace. Espresso and dark chocolate flavors envelop your senses, with herbaceous hop flavors pulling you from the light. You never know what treasures may be lurking in the darkness. - See m | 6.8 | 35 |
| Left Hand Brewing Company | Extrovert IPA | American-Style India Pale Ale | A hoppy attitude and a mouthful of dynamic flavors give this IPA a big personality. Assertive, fruit-forward hops with aromas of orange blossom and pineapple mingle with flavors of wet pine and sweet malt with a dry finish. - See more at: http://lefthandbr | 7.1 | 75 |
| Left Hand Brewing Company | Fade to Black | Export Stout | Drifting further into the darkness with each passing day. Volume 1 – Foreign Stout – Pours black with licorice, espresso bean, molasses, and black cardamom notes that give way to a feeling of self loathing, burnt opportunities and smoked relationships. | 8.5 | 30 |
| Left Hand Brewing Company | Milk Stout | Sweet Stout or Cream Stout | Dark and delicious, America's great milk stout will change your perception about what a stout can be. "Preconceived notions are the blinders on the road to enlightenment." Udderly delightful. - See more at: http://lefthandbrewing.com/beers/milk-stout/#stha | 6 | 25 |
| Left Hand Brewing Company | Milk Stout Nitro | Sweet Stout or Cream Stout | Pouring hard out of the bottle, Milk Stout Nitro cascades beautifully, building a tight, thick head like hard whipped cream. The aroma is of brown sugar and vanilla cream, with hints of roasted coffee. The pillowy head coats your upper lip and its creamine | 6 | 25 |
| Left Hand Brewing Company | Oktoberfest | German-Style Oktoberfest/Wiesn | This Marzen Lager takes two months to reach lagered perfection. Biscuity, malty goodness dominates upfront while the noble pedigree hops lend a properly spicy, dry finish. - See more at: http://lefthandbrewing.com/beers/oktoberfest/#sthash.nz2Zu0YO.dpuf | 6.6 | 24 |
| Left Hand Brewing Company | Polestar Pilsner | German-Style Pilsener | Light, crisp and elegant, pilsner is the true test of brewing process. Less is more. | 5.5 | 35 |
| Left Hand Brewing Company | Sawtooth Ale | American-Style Amber/Red Ale | Sessionable. Unpretentious. Our original flagship. Proof that a beer can be both complex and balanced. Malty chewiness slowly transitioning over to herbal, earthy hops with a dry finish. Brewed to be enjoyed with friends and to stimulate serendipity. - Se | 5.3 | 27 |
| Left Hand Brewing Company | Wake Up Dead Nitro | American-Style Imperial Stout | SUPER SMOOTH TRIFECTA OF COCOA, DRIED FRUIT AND LICORICE NOTES. | 10.2 | 45 |
| Lickinghole Creek Craft Brewery | Enlightened Despot | Wood- and Barrel-Aged Strong Stout | Bourbon Barrel Russian Imperial Stout | 11.3 | 73 |
| Lickinghole Creek Craft Brewery | La Calavera Catrina | Wood- and Barrel-Aged Strong Beer | Tequila Barrel + Lime Zest Tripel | 11.3 | 39 |
| Lickinghole Creek Craft Brewery | Seven Region Oyster Saison | Specialty Saison | Made with 1,500 oysters from 7 different flavor regions of Virginia. | 5.5 | 20 |
| Lickinghole Creek Craft Brewery | Supreme Leader | Wood- and Barrel-Aged Strong Stout | Bourbon Barrel Mexican-Spiced Imperial Stout | 13 | 0 |
| Lift Bridge Brewery | Barrel Aged Imperial Pumpkin Porter | American-Style Imperial Porter | Roasted pumpkin, chocolate, and subtle spice meld with vanilla, oak, and bourbon notes to help welcome in the fall. | 11.5 | 45 |
| Lift Bridge Brewery | Brotherhood Lager | American-Style Lager | A true American lager brewed with locally sourced malts, pure water, and the finest quality hops for a crisp aroma and finish. | 4.5 | 13 |
| Lift Bridge Brewery | Crosscut Session IPA | Session India Pale Ale | A hop forward lighter American ale brewed to provide a fresh burst of citrusy and resinous aroma and flavor. | 4.5 | 40 |
| Lift Bridge Brewery | Farm Girl Saison | Classic Saison | Perfectly balanced and moderately sweet with light citrus notes and a distinct spiciness imparted by our Belgian yeast, Farm Girl is a refreshing beer with universal appeal. | 5.8 | 22 |
| Lift Bridge Brewery | Lift Bridge Pro-Am / Sean's Doppelbock | German-Style Doppelbock | Brewed in the style of a traditional Doppelbock and was the winning brew at Lift Bridge's Pro-Am home brew contest. A malt forward brew that is rich and malty with notes of caramel, dried fruit, toffee and roast with just enough hops to provide balance. | 8 | 25 |
| Lift Bridge Brewery | Silhouette Barrel Aged Imperial Stout | American-Style Imperial Stout | Silhouette is brewed in the style of a Russian Imperial Stout and aged up to 2 years in American bourbon barrels. Expect notes of coffee, toffee, vanilla, oak, bourbon and black licorice. | 10 | 75 |
| Liquid Mechanics Brewing Company | Bourbon Barrel-Aged Barleywine | Wood- and Barrel-Aged Strong Beer | Aged 9 months in Laws Whiskey barrels | 13.7 | 99 |
| Liquid Mechanics Brewing Company | Fresh Hopped Imperial Red Ale | Fresh or Wet Hop Ale | Wet hopped with Chinook and Nugget from Paonia CO | 8.7 | 60 |
| Liquid Mechanics Brewing Company | Keller Alt | German-Style Altbier | German Altbier unfiltered/unfined | 5.4 | 24 |
| Liquid Mechanics Brewing Company | Peanut Butter Porter | Experimental Beer | Imperial porter with organic peanut infusion | 8.6 | 41 |
| Liquid Mechanics Brewing Company | Pomme De Bier | American-Style Fruit Beer | Apple farmhouse | 6 | 25 |
| Little Apple Brewing Co | CaterPilsner | German-Style Pilsener | A lager brewed for easy-drinking enjoyment. A malty residual sweetness that's balanced perfectly with noble-type hops derives most of the subtle yet complex flavors in this beer. | 5 | 30 |
| Little Apple Brewing Co | Paradise Weisse | Berliner-Style Weisse | A tart German wheat beer with a fresh cucumber aroma and a bright flavor boasting lime, cucumber and a tart finish. Equally unique and refreshing. | 3.8 | 4 |
| Little Apple Brewing Co | Prairie Pale Ale | American-Style Pale Ale | An American Pale Ale sporting floral, pine and citrus aromas and flavors. | 6.6 | 95 |
| Little Apple Brewing Co | Riley's Red Ale | American-Style Amber/Red Ale | A well balanced, easy drinking Red. Malty, caramel, toffee-like flavors are present, but not overwhelming. | 5.2 | 25 |
| Little Harpeth Brewing Co | All Ears | Gluten-Free Beer | A pilsner made with 100% non-GMO white corn, refreshing and mildly citrusy. Mt. Hood and Magnum hops round out this light, effervescent brew. Perfect for a hot day, whether you can enjoy gluten or not! | 4.8 | 28 |
| Little Harpeth Brewing Co | Bison Bock | Vienna-Style Lager | In the tradition of Austrian beers, Bison Bock presents a slightly malty aroma with toasty notes in the flavor as well. European noble hops balance the malt sweetness with a slightly spicy but smooth dry finish. | 5.3 | 20 |
| Little Harpeth Brewing Co | Chicken Scratch | American-Style Pilsener | A crisp and refreshing traditional American Pilsner made from USA pilsner malt, locally grown corn, Cluster and Saaz hops. The beer has a slight residual sweetness from the corn and a floral/herbal hop aroma. Drinks light on the palate yet flavorful. | 5.5 | 32 |
| Little Harpeth Brewing Co | Heritage Helles | Munich-Style Helles | Brewed with German heritage Barke pilsner malt, this Helles is smooth and malty while maintaining drinkability. German noble hops provide balance to make this a perfect lawnmower beer. | 4.6 | 21 |
| Little Harpeth Brewing Co | Mosaic Kolsch | Experimental Beer | A mix of two traditional styles, a German Kolsch and an American Pale Ale. Hopped with solely Mosaic hops, the fruity bold hop flavor blends perfectly with the smooth Kolsch backbone. | 5 | 34 |
| Little Machine | B.B. Rodriguez | Coffee Beer | Double Brown Ale with cold-brewed coffee. | 8 | 30 |
| Little Machine | Hey Hey, Hay! | Wood- and Barrel-Aged Strong Beer | Wheat Wine brewed with a blend of Belgian and American yeasts aged in French Syrah Barrels 3 ways then blended together. 1 - Straight. 2 - Re-fermented with champagne yeast. 3 - Re-fermented with champagne yeast and Syrah must. | 11 | 30 |
| Little Machine | Limel Richie | American-Style Lager | Lager beer brewed with limes and lime leaf. | 5.1 | 10 |
| Little Machine | Racerback | English-Style Pale Mild Ale | Light honey-like malt and mellow citrusy floral hop aroma. | 5.5 | 18 |
| Little Machine | Razz Against the Machine | Fruited American-Style Sour Ale | Tart blonde ale with raspberries added to fermentation. | 5.3 | 12 |
| Livery, The | The Livery Bourbon Barrel Aged Love Pump | Wood- and Barrel-Aged Strong Stout | Imperial Stout, aged 11 months in 4 Roses bourbon barrels | 14 | 0 |
| Livery, The | The Livery Bourbon Barrel Aged Wee Heavy | Wood- and Barrel-Aged Strong Beer | Scotch Ale, aged 11 months in 4 Roses bourbon barrels | 12 | 0 |
| Livery, The | The Livery Hurricane Deck | Fruited Wood- and Barrel-Aged Sour Beer | Belgian IPA, aged in oak barrels with wild yeasts and Apricot and Mango. | 8 | 0 |
| Livery, The | The Livery Maillot Rouge | Fruited Wood- and Barrel-Aged Sour Beer | Bier de Garde, aged in oak barrels with wild yeasts and raspberries | 8.5 | 0 |
| Living the Dream Brewing Co. | Belgian Raspberry Ale | Belgian-Style Fruit Beer | Belgian ale with raspberries | 6.9 | 21 |
| Living the Dream Brewing Co. | Farmer's Only | Classic Saison | Crisp Farmhouse Ale that is slightly bready, fruity, and peppery | 5.7 | 30 |
| Living the Dream Brewing Co. | Ice Climber Imperial IPA | Imperial India Pale Ale | Straight forward malt profile showcases citrus and tropical fruit | 8.1 | 131 |
| Living the Dream Brewing Co. | Royal Nonsense ESB | English-Style Extra Special Bitter | A smooth and dry ESB | 6.3 | 23 |
| Living the Dream Brewing Co. | Stubborn Monk Belgian Dubbel | Belgian-Style Dubbel | Mildly sweet Dubbel with overtones of figs and dried fruits | 8.1 | 20 |
| Logboat Brewing Co | Bear Hair Belgian Blonde | Belgian-Style Blonde Ale | 2015 GABF GOLD MEDAL WINNER. Bear Hair is a Belgian-style Blonde Ale with a hazy, straw-colored hue. Our yeast provides a light, refreshing citrus character and a spicy finish. | 6 | 30 |
| Logboat Brewing Co | Bourbon Barrel Aged Imperial March Imperial Stout | Wood- and Barrel-Aged Strong Stout | Imperial Stout aged in Bourbon Barrels | 10 | 33 |
| Logboat Brewing Co | Dark Matter Wheat Porter | Brown Porter | Dark Matter is dosed up with wheat malt to give it a smooth, subtle breadiness and extra body. Dark chocolate and roasted coffee flavors meld like thermonuclear plasma. | 6.6 | 25 |
| Logboat Brewing Co | Mamoot Mild Ale | English-Style Dark Mild Ale | 2015 GABF BRONZE MEDAL WINNER. Mamoot is the brown ale's laid back brother, a perfect breakfast beer. Subtle notes of jam, coffee, and chocolate add to the toasty finish. This brew is mahogany colored and full flavored, despite the relatively light ABV. | 4 | 10 |
| Logboat Brewing Co | Shiphead Ginger Wheat | Fruit Wheat Beer | Shiphead is brewed with Peruvian ginger straight out of the rainforest. Coriander and fresh lemon zest yield citrus tang. | 5.2 | 25 |
| Lord Hobo Brewing Co | Boomsauce | Imperial India Pale Ale | A New England style IPA that uses six hop varietals while a blend of spelt, oat, & wheat round out the grain bill. The late addition of Mosaic, Falconer's Flight, Amarillo, & Ella hops provide a citrus and tropical fruit finish. | 7.8 | 0 |
| Lord Hobo Brewing Co | Hobo Life | Session India Pale Ale | Session IPA, heavily dry-hopped with Citra on top of a prominent oat grain bill. Notes of lemon-lime & grapefruit zest, with a dry, bright finish. | 4.5 | 0 |
| Lord Hobo Brewing Co | Steal This Can | American-Style India Pale Ale | A tribute to the classic West Coast IPA, this zesty ale pops with citrus, resin, pine, and a full-chewy mouth feel. | 6.5 | 0 |
| Lost Highway Brewing | District 6 Pils | German-Style Pilsener | Classic German style Pilsner. Brewed with German hops and Barley, and Monastery yeast. Pale straw color, this is a refreshing session beer. | 5 | 37 |
| Lost Highway Brewing | Golden Ghost | Belgian-Style Blonde Ale | Brewed with oats, pilsner malt, Belgian yeast strain and Styrian hops. This crisp dry beer boasts lemon notes, bubblegum aroma and floaters of cotton candy. 2016 World Cup Bronze Medal Winner Belgian Blond or Pale Ale | 7 | 40 |
| Lost Highway Brewing | Grave Robber Fraud Quad | Belgian-Style Quadrupel | brewed with Belgian malts, a Trappist yeast strain, Belgian brown sugar (beet sugar) with plum and raisin flavors. When the cemetery that was located on what is now Cheesman Park was moved, the City of Denver, discovered they had been duped into paying f | 9 | 35 |
| Lost Highway Brewing | LostOberFest | Vienna-Style Lager | Our traditional Oktoberfest style beer brewed with German grain and hops. | 5.5 | 24 |
| Lost Highway Brewing | Pumpnik Pie-Eyed | Pumpkin Spice Beer | An autumn seasonal beer that has a fairly sizable following in the Denver beer community. 72 pounds of pumpkin meat, pumpkin pie spices and a Belgian yeast strain. | 6 | 15 |
| Low Tide Brewing | Basil Better Have my Honey | Herb and Spice Beer | We have a lot of Basil and Honey on Johns Island, so we better make a damn good basil and honey beer. | 5 | 10 |
| Low Tide Brewing | English Pub Ale | Special Bitter or Best Bitter | Traditional Malts and new age hops give this classic beer a fresh taste. | 4.5 | 30 |
| Low Tide Brewing | Welcome Wheat | Fruit Wheat Beer | Balanced pineapple flavor in a classic american wheat beer. | 5 | 15 |
| M.I.A. Beer Co | Babalu | Berliner-Style Weisse | Berliner Weiss with fresh carrot, orange, and ginger. | 3.5 | 4 |
| M.I.A. Beer Co | Double Deco | Imperial India Pale Ale | Like a vibrant and sunny tour of ocean drive this dry-bodied Double IPA is a slap to your senses. Stacked with piney Simcoe hops and brightened with a healthy addition of Citra hops. Electrically refreshing. | 9 | 88 |
| M.I.A. Beer Co | MegaMix | American-Style Pale Ale | West Coast style light bodied tropical Pale Ale. A megamix of Galaxy, Citra, and Mosaic late addition hops. Hugely aromatic and mildly bitter. | 6 | 52 |
| M.I.A. Beer Co | Miami Weiss | South German-Style Hefeweizen | A traditional German style Hefeweizen brewed with wheat, barley, and sweet orange peel. This unfiltered hefe produces vanilla, banana, and bubblegum esters. | 6 | 13 |
| M.I.A. Beer Co | Tourist Trappe | Belgian-Style Tripel | Tripel brewed with blond malts and a touch of Belgian candy sugar. Fermented with a Belgian abbey yeast strain that imparts fruity and spicy yet soft, well rounded esters. Easy on the palate, yet deceptively strong. | 10 | 21 |
| MacLeod Ale Brewing Company, LLC | A Deal With the Devil | American-Style India Pale Ale | So named because we vowed not to make an IPA...but then we did! This one has a lovely, malty backbone and a sensible amount of hops. | 7.1 | 0 |
| MacLeod Ale Brewing Company, LLC | A Hog in the Bantam Pen | Vienna-Style Lager | Our slightly hoppy version of a classic Vienna Lager. | 4.8 | 0 |
| MacLeod Ale Brewing Company, LLC | Better Days | American-Style Pale Ale | English malts and yeast, plus Cascade hops = bready, malty goodness with a hint of grapefruit. English/American hybrid pale ale. | 5.6 | 0 |
| MacLeod Ale Brewing Company, LLC | The Black Bird | Baltic-Style Porter | Dark, roasty, lightly hoppy, and very refreshing! | 5.5 | 0 |
| Mad Anthony Brewing Co | Auburn Lager | American-Style Amber Lager | An American style Amber Lager with a rich, malty, slightly sweet flavor and refreshing hop crispness. Gold Medal Winner - Great American Beer Festival 2015 | 4.6 | 21 |
| Mad Anthony Brewing Co | Good Karma IPA | American-Style India Pale Ale | A medium bodied IPA with an amber color originating from lightly toasted caramel malt. American-grown hops provide a fruity, citrus-like character. Enjoy the perfect balance between malty sweetness and hoppy bitterness. | 6.5 | 55 |
| Mad Anthony Brewing Co | Oktoberfest | German-Style Oktoberfest/Wiesn | A traditional German style lager; amber in color; slightly sweet with a crisp hop bitterness. | 5.5 | 22 |
| Mad Anthony Brewing Co | Ruby Raspberry Wheat | Fruit Wheat Beer | This Raspberry Wheat is a 2013 GABF winner, featuring light wheat ale infused with an abundance of Oregon raspberries for an intense yet harmonious union of fruit and beer. | 4.7 | 8 |
| Mad Anthony Brewing Co | Six to Midnight Session IPA | Session India Pale Ale | Six to Midnight is a deliciously approachable hoppy beer with a lighter body and lower alcohol content than your standard IPA, making this one to enjoy all day long. Featuring the Citra hop, this ale has a hoppy kick that will keep you coming back. | 4.5 | 45 |
| Mad Malts Brewery & Tap Room | Mad Malts Porter | Robust Porter | A robust porter with flavor notes of caramel, coffee, and dark chocolate. Designed with reduced black malt bitterness for a smoother flavor, and cleaner finish. | 5.9 | 31 |
| Mad Malts Brewery & Tap Room | Mad Malts Raspberry Blonde | American-Style Fruit Beer | A smooth blond ale with raspberry and honey flavors. | 8.5 | 27 |
| Mad Malts Brewery & Tap Room | Mad Malts Russian Imperial Stout | American-Style Imperial Stout | A big Russian Imperial Stout with a big kick. Notes of bittersweet caramel & chocolate along with coffee & molasses flavors and a silky mouth feel to make this a pleasantly complex winter beer. | 10 | 40 |
| Mad River Brewing Co | Humboldt Brownie Double Brown Ale | Other Strong Beer | Deep brown in color with rich aromas and flavors of fresh brownies, our Double Brown is food for the malt lover's soul | 9 | 37 |
| Mad River Brewing Co | Jamaica Red Ale | American-Style Amber/Red Ale | This mahogany hued ale brings an intense spectrum of spicy aromatic hop character balanced by a full-bodied caramel richness. | 6.5 | 45 |
| Mad River Brewing Co | John Barleycorn Barleywine | American-Style Barley Wine Ale | This vintage pours a deep golden orange with a thick, mousse like khaki head. Floral aromas of honey and nectarine blossoms are complimented by rich and clean malty flavors with honeycomb undertones. A spicy hop bitterness and flavor is bolstered by a medi | 10.5 | 72 |
| Mad River Brewing Co | Kick Start Imperial Coffee Porter | Coffee Stout or Porter | Deep, dark mahogany in color with a luscious tan head, our Imperial Coffee Porter boasts aromas of decadent chocolate and fresh coffee | 8.2 | 32 |
| Mad River Brewing Co | Steelhead Extra Pale Ale | Golden or Blonde Ale | A bright golden hued ale of medium body with a spicy floral hop character and very mild bitterness. Our flagship brand! | 5.6 | 26 |
| MadTree Brewing | Bourbon Barrel Aged Are You Ready For Some Darkness | Wood- and Barrel-Aged Strong Stout | A Russian imperial stout brewed with hemp seeds and aged in bourbon barrels. | 9.6 | 72 |
| MadTree Brewing | Joon | Experimental Beer | A kolsch aged in Watershed Distillery bourbon gin barrels (gin aged in former bourbon barrels) with juniper berries and ginger added. | 0 | 0 |
| MadTree Brewing | Levanto with Chamomile, Hibiscus, and Raspberries | American-Style Sour Ale | A golden ale aged for 2 years in white wine barrels with chamomile, hibiscus, raspberries inoculated with brettanomyces, L.delbrueckii, and L.brevis | 4.9 | 11 |
| MadTree Brewing | Lift | German-style Kölsch | Traditional German kolsch brewed with Pacifica hops to provide a hint of orange flavor. | 4.7 | 11 |
| MadTree Brewing | PSA | Australian-Style Pale Ale | A pale ale designed to be thoughtful and approachable with the proper balance of malt sweetness and citrus, dank, and tropical fruit hop flavors. | 4.5 | 30 |
| MadTree Brewing | PsycHOPathy | American-Style India Pale Ale | India Pale Ale with a subtle malt backbone and notes of floral, grassy, and citrus hops rounded out with a mild bitterness. Poured at the Ohio Craft Beer Association Table in the Brewer's Guild section. | 6.9 | 60 |
| Magnolia Brewing Company - Dogpatch | Blue Bell Bitter | English-Style Extra Special Bitter | The first beer ever brewed at Magnolia truly showcases our English influences. This beer showcases Maris Otter with notes of caramel and a bready sweetness that's balanced by a dry bitterness from UK Goldings hops. | 4.7 | 30 |
| Magnolia Brewing Company - Dogpatch | Kalifornia Kolsch | German-style Kölsch | Clean and crisp. This kolsch-style ale is straw to golden in color and has a grassy sweetness balanced by a minimal hop bitterness. | 4.7 | 15 |
| Magnolia Brewing Company - Dogpatch | New Speedway Bitter | Ordinary Bitter | Another one of our English Session beers, this offering has a light malt body with tempered bitterness that gives notes of soft fruit, bright citrus and a bready sweetness. | 4 | 18 |
| Magnolia Brewing Company - Dogpatch | Sara's Ruby Mild | English-Style Pale Mild Ale | This English Session Ale with a ruby/amber color focuses on malt flavors while still staying light and drinkable. It's hop addition is modest compared to that of our bitters to truly let the malt shine. | 3.9 | 15 |
| Magnolia Brewing Company - Dogpatch | Sleepy Alligator | American-Style Cream Ale | This beer is our ProAm offering made with long-time home brewers and regulars of Magnolia. This beer is straw in color and has a crisp mouthfeel with hints of sweet corn and a touch of sulfur similar to a lager. German hops give it a bright bitterness. | 5.6 | 19 |
| Magnolia Brewing Company - Dogpatch | Winter Warmer | Strong Ale | A strong and malt forward English Strong Ale/Winter Warmer. Deep mahogany in color with notes of caramel/toffee and stone fruit. Some heat from the alcohol content that's balanced nicely by the malty sweetness. | 8.1 | 45 |
| Main And Mill Brewing Company | Blood Orange Wit | Belgian-Style Witbier | A very popular style with additions of blood orange zest and coriander, giving it a very fresh citrus character | 5 | 10 |
| Main And Mill Brewing Company | Chocolate Milk Peanut Butter Porter | Robust Porter | A rich porter loaded with peanut butter and chocolate. | 4.5 | 20 |
| Main And Mill Brewing Company | Green Chile Ale | Herb and Spice Beer | A light blonde beer specifically made to strongly feature both the Serrano and Anaheim chiles. | 4 | 6 |
| Mantra Artisan Ales | Avec Moi | Brett Beer | Belgian Sour Pale | 4.9 | 2 |
| Mantra Artisan Ales | Battleground | Other Belgian-Style Ale | Wit-Saison | 5.1 | 18 |
| Mantra Artisan Ales | Cassis | Fruited Wood- and Barrel-Aged Sour Beer | Flanders Red aged in TN whiskey barrels matured with red wine. Aged over black currants and tart cherries. | 6.2 | 4 |
| Mantra Artisan Ales | Goo Goo Gish | Specialty Beer | Milk stout brewed with peanut butter, vanilla, and caramel | 6.2 | 5 |
| Mantra Artisan Ales | Saffron IPA | Experimental Beer | IPA brewed with saffron & cardamom | 6.2 | 55 |
| Marble Brewery | DOUBLE WHITE | Belgian-Style Witbier | Delicate and dry, pale and hazy, this Belgian­-inspired wheat ale is accented with traditional spices. | 7 | 8 |
| Marble Brewery | IMPERIAL RED | Imperial Red Ale | A robust emprise, our fragrant Red Ale harmonizes piney hops and tropical lushness into a juicy, caramelized explosion of Kush. | 9 | 100 |
| Marble Brewery | PILSNER | Unfiltered German-Style Lager | Our interpretation of a German classic. Dry hopped and unfiltered, this lager is floral, spicy and crisp. | 4.7 | 40 |
| Marble Brewery | STOUT AMERICANO | Coffee Beer | Roasty and robust, this chewy stout rides long waves of chocolate malt and an infusion of locally sourced espresso beans. Enjoy with chicharrones and red chile, stoneground dark chocolate, and the rising sun 7.0% ABV | 7 | 20 |
| Marble Brewery | WHITE OUT | Specialty Beer | merican hop flavor greets spicy Belgian ale yeast in our artful Anniversary Brew. Coriander and Curacao orange peel brighten a storm of Citra and Mosaic. A study in contrast, White Out's flavor profile is uniquely Marbleous. | 9 | 40 |
| Mark Twain Brewing Company | Clemens' Kolsch | German-style Kölsch | Brewed in traditional German style, Clemens' Kolsch features classic Pilsner malt flavors, a delicate, fruity aroma, and mild hop bitterness. Crisp, moderately dry, and sessionable. | 4.4 | 22 |
| Mark Twain Brewing Company | Halley's Blueberry Saison | Belgian-Style Fruit Beer | Halley's is slightly sweet but ultimately thirst quenching. French Saison yeast adds hints of Chardonnay grapes, cloves, and black pepper. To enhance the natural fruitiness of the style, we add 84 pounds of fresh blueberries in the brewing process. | 6.8 | 20 |
| Mark Twain Brewing Company | Huck's Habanero Apricot Wheat | American-Style Fruit Beer | A hybrid style of American Wheat, Pepper Beer, and Fruit Beer. Huck's is malty and sweet on the front, with the heat from fresh habanero peppers apparent on the finish. The sweetness from the apricots tames the spice, making this a unique combination | 5.5 | 20 |
| Mark Twain Brewing Company | King Arthur's Court Imperial IPA | Honey Beer | Full-bodied and deceptively smooth, each 10-barrel batch of King Arthur's Court boasts 120 pounds of Missouri wildflower honey, over 10 pounds of Mosaic hops, and is dry-hopped with another 10 pounds of Mosaic and Galaxy. | 8.2 | 90 |
| Maui Brewing Co | Big Swell IPA | American-Style India Pale Ale | Bold but balanced hoppy American IPA | 6.8 | 80 |
| Maui Brewing Co | Bikini Blonde Lager | Munich-Style Helles | Light clean refreshing lager. Perfect for a hot Maui day | 5.2 | 18 |
| Maui Brewing Co | Double Overhead DIPA | Imperial India Pale Ale | Double IPA | 9 | 100 |
| Maui Brewing Co | Imperial Coconut Porter | American-Style Imperial Porter | Imperial Porter brewed with Hand Toasted Coconut | 9 | 32 |
| Maui Brewing Co | Pineapple Mana Wheat | Fruit Wheat Beer | American Wheat Ale brewed with Maui Gold Pineapple Juice | 5.5 | 18 |
| McClellan's Brewing Company | Impale Ale | American-Style India Pale Ale | A new classic American IPA infused with 8 different hops – Galena, Cascade, Chinook, Centennial, Citra, Cluster, Columbus, and Crystal. | 6.3 | 65 |
| McClellan's Brewing Company | Kilt Tilter | Scottish-Style Heavy Ale | This Scottish beer is all about the malt. You may be able to pick up a wee hint of Fuggles and East Kent Goldings hops in there but the malts are the chieftains in this Wee Heavy. | 7 | 30 |
| McFate Brewing Company | Funky Razz Wit | Belgian-Style Witbier | Pro-Am Catergory - Brewed in collaboration with Michael Fry (Arizona Society of Home Brewers). Fermented with red raspberries and Brett Brux var Drie. Fruity from the berries, funky from the Brett. | 5 | 10 |
| McFate Brewing Company | McFate Hatch Chile Gatos | Chili Beer | American Cream Ale brewed with Hatch Chilis, mild flavor, no heat. | 4.5 | 23 |
| McFate Brewing Company | McFate No Nelson Schmelson Pale Ale | International-Style Pale Ale | International/Australian Pale Ale hopped with Galaxy, passion fruit and citrus character. | 5.8 | 38 |
| McFate Brewing Company | McFate Pueblo Vienna Lager | American-Style Amber Lager | Vienna Lager brewed with corn, crisp start, slightly toasted finish. | 5.5 | 28 |
| McFate Brewing Company | McFate Shot in the Arm Imperial Stout | Wood- and Barrel-Aged Strong Stout | Imperial Stout aged in Dickel whisky barrels. | 13 | 55 |
| McFate Brewing Company | McGoon Lager | American-Style Lager | American Adjunct Lager brewed with 120 pounds of red and black rice, hopped exclusively with CO2 extracted Zeus and Hercules. | 4.5 | 38 |
| Metal Monkey Brewing LLC | Asmodeus | American-Style Imperial Stout | Full-bodied with hints of chocolate and coffee. Pours like motor oil, tastes like awesome. And of course there's a bourbon barrel-aged version in the works. | 12 | 59 |
| Metal Monkey Brewing LLC | At My Wit's End | Belgian-Style Witbier | A traditional Belgian Witbier or "Wit." A pale and cloudy unfiltered wheat beer brewed with coriander and orange peel | 4.9 | 16 |
| Metal Monkey Brewing LLC | Bikini Bottom | Contemporary Gose | Our twist on this traditional sour German wheat beer begins with coriander and Himalayan salt, and then we add over 40 fresh pineapples to round out this ridiculously refreshing beer. | 5 | 15 |
| Metal Monkey Brewing LLC | Simian Fever | Herb and Spice Beer | Honey malt and hibiscus flowers give this beer its unique color and sweet/tart taste. | 6.2 | 25 |
| Metal Monkey Brewing LLC | Tony's Car | Imperial India Pale Ale | Loaded with Citra, Simcoe and Galaxy hops, this isn't for the faint of heart. Well-balanced, bitter and aromatic with a dry finish – everything a hophead loves. | 8.5 | 120 |
| Miller Brewing Company | Coors Banquet | American-Style Lager | Its the banquet of beers | 5 | 0 |
| Miller Brewing Company | Coors Light | American-Style Light Lager | Coors Light | 4.2 | 0 |
| Miller Brewing Company | High Life | American-Style Lager | Miller High Life is and American Style Lager | 0 | 0 |
| Miller Brewing Company | Miller Lite | American-Style Light Lager | Miller Lite | 4.1 | 0 |
| MobCraft Beer Inc | Don't Feat the Foil | Vienna-Style Lager | All malt European style lager with noble hops | 0 | 0 |
| MobCraft Beer Inc | Laughing Clown | Chocolate Beer | Chocolate stout that hits you in the face with chocolate. Loads of cacao nibs, on a roasty american style stout | 9.8 | 0 |
| MobCraft Beer Inc | Pucker Monk | Wood- and Barrel-Aged Sour Beer | Belgian quad/ brown ale blend aged in oak inoculated with lactobacillus | 0 | 0 |
| MobCraft Beer Inc | Sour on the vine | Wood- and Barrel-Aged Sour Beer | 40% Brown ale 60% Belgian pale ale inoculated with lactobacillus and aged in oak barrels then finished on grape must | 6 | 0 |
| Moccasin Bend Brewing Co | Homeslice Dunkelweisse | South German-Style Dunkel Weizen | Traditional German Dunkelweisse. Dark wheat ale. Clove and slight banana notes present due to German weizen yeast. Not hoppy at all. Has a sweet caramel smokiness. Perfectly paired with brown rice or portabella mushrooms. | 5.1 | 19 |
| Moccasin Bend Brewing Co | Lookout Mountain Lager | German-Style Pilsener | German pilsen malt and traditional noble European hops. Basically a clean American Lager/Pilsner/Keller Bier without rice or corn in the recipe. Our refreshing non-threatening gateway beer that proves that sometimes the simple classics are best. | 5.3 | 20 |
| Moccasin Bend Brewing Co | S.I.P.A. | American-Style India Pale Ale | Our Dozer taken to the extreme… sour that is! | 6.3 | 94 |
| Moccasin Bend Brewing Co | St. Elmofest (aka Marvin the Marzen) | German-Style Maerzen | Our Marzen (or Oktoberfest), is characterized by a malty aroma and not very hoppy at all. Similar to a red Vienna Lager, but a little less robust. | 6.1 | 20 |
| Moccasin Bend Brewing Co | UN-Balanced IPA | American-Style India Pale Ale | This straw colored ale is all about the fragrant, pungent and citrusy American hops. A true West Coast IPA, balanced be damned! | 6.3 | 94 |
| Mockery Brewing | Mo' Honey, Mo' Problems | Experimental Beer | All Colorado Honey is hightlighted in this Pear Braggot. Light and a very sneaky 10.8% ABV will keep you buzzing | 10.8 | 8 |
| Mockery Brewing | Neo IPA | American-Style India Pale Ale | Huge amounts of dry hopping give Neo an unforgettable hoppy aroma | 6 | 70 |
| Mockery Brewing | Party at the Moon Tower | Adambier | Aged in bourbon barrels for over 6 months, Party at the Moon Tower is more than alright, alright, alright. | 10.6 | 12 |
| Mockery Brewing | Red Coats are Coming | Session Beer | Clean, crushable IPA with loads of Citra, Mosaic, and Simcoe hops | 5 | 48 |
| Moerlein Lager House | Citra Artic | Session India Pale Ale | An assertive use of six Citra hop additions provides notes of citrus and stone fruitiness, while balancing out the light bodied use of Pilsner, 2-Row, and select Munich malts. | 4.7 | 44 |
| Moerlein Lager House | FC Cincinnati Blood Orange IPA | American-Style India Pale Ale | The canvas for this Ale is a White IPA utilizing a blend of white wheat, 2-ROW pale ale, an honey malts. A fusion of Cascade, Centennial and Citra hops were used to balance the malt with floral and citrus aromas. And of couse, some Blood Orange puree! | 6 | 47 |
| Moerlein Lager House | Lager House Helles | American-Style Lager | A balanced lager featuring a lightly toasted, yet defined malt character and a touch of hops for a clean finish. | 5.2 | 0 |
| Moerlein Lager House | Plum Street Wheat | Fruit Wheat Beer | A crisp, tart ale made with real plum fruit for a unique, provocative flavor. | 4.5 | 10 |
| Moerlein Lager House | Seven Hefeweizen | South German-Style Hefeweizen | This distinctive south German-style wheat beer has distinctive banana and clove aroma sand flavors with a dry, tart finish from balanced hop character. | 4.7 | 0 |
| Monkey Paw Brewing | Ashes From The Grave | Other Smoke Beer | American brown ale with cherrywood and beachwood smoked malts | 6.66 | 0 |
| Monkey Paw Brewing | Bonobos | American-Style Strong Pale Ale | Dry hopped pale ale with a light biscuity malt profile and intense flavor and aroma hop additions | 7.9 | 0 |
| Monkey Paw Brewing | Darkside of Paradise | Chocolate Beer | Sweet stout with cocoa nibs, macadamia nut meal and vanilla beans | 6 | 0 |
| Moody Tongue Brewing Company | Applewood Gold | Other Smoke Beer | This 5.0% Gold carries the flavors of applewood alongside the aromatics of peachwood within a light, refreshing body. | 5 | 0 |
| Moody Tongue Brewing Company | Bourbon Barrel Aged Chocolate Barleywine | Wood- and Barrel-Aged Strong Beer | This 9.0% full-bodied Barleywine carries the flavors of toffee, caramel and dark Oaxacan chocolate alongside notes of vanilla and oak, aged in Woodford Reserve bourbon barrels. | 9 | 0 |
| Moody Tongue Brewing Company | Caramelized Chocolate Churro Baltic Porter | Baltic-Style Porter | This 7.0% medium-bodied, coffee-colored Baltic Porter carries the flavors of Madagascar vanilla and Mexican cinnamon with the aromatics of dark Oaxacan chocolate. | 7 | 0 |
| Moody Tongue Brewing Company | Sliced Nectarine IPA | English-Style Summer Ale | This 5.9% medium-bodied IPA has an auburn color and carries the flavors of gold nectarines with the aromatics of white peaches. | 5.9 | 0 |
| Moody Tongue Brewing Company | Steeped Emperor's Lemon Saison | Belgian-Style Fruit Beer | This 6.3% medium-bodied Saison carries the flavors of a lemon meringue pie alongside the aromatics of Meyer lemons. The resulting Saison has a pineapple color and a dry finish. | 6.3 | 0 |
| Mother Road Brewing Co | 4th Anniversary Barleywine | British-Style Barley Wine Ale | Mother Road Fourth Anniversary Ale is an English Barleywine-style ale; the perfect beer for sipping on a cold, Flagstaff winter's day. A complex grain bill provides unique malt aromas of fresh dark bread, golden raisins and mesquite honey. Traditional | 10 | 55 |
| Mother Road Brewing Co | Coffee Lost Highway Double Black IPA | Coffee Stout or Porter | Coffee Lost Highway is our Black IPA which is blended with Mother Road Cold Start coffee. The added cold brew coffee releases notes of dark chocolate, vanilla, Nuttiness & slight berry notes. | 7.3 | 100 |
| Mother Road Brewing Co | Lost Highway Double Black IPA | American-Style Black Ale | We dedicated this beer to those stretches of Route 66 lost in time. Lost Highway Imperial Black IPA pours deep black with an espresso colored head that leads to an aroma of orange zest and roasted malts. Hints of bitter orange chocolate balance with notes | 8 | 100 |
| Mother Road Brewing Co | Mother Road Kolsch Style Ale | German-style Kölsch | Gold Road is a session Kölsch style ale with a biscuit malt body that finishes with hints of pear and apple in the flavor and aroma. This is a crisp, refreshing ale for any season! | 4.3 | 19 |
| Mother Road Brewing Co | Tower Station | American-Style India Pale Ale | Parched motorists on Route 66 anticipated hospitality at Tower Station, opened in 1936. This unfiltered Indian Pale Ale greets you with a copper-orange hue and fluffy white head, releasing aromas of tangerine and pineapple. Pilsner and Pale malts balance h | 7.3 | 70 |
| Mountain Sun Pub and Brewery | Dropkick Stout | American-Style Stout | A true American-Style Stout, Dropkick hits you head on with a strong dose of roasted malt followed immediately by citrusy and resiny American hop character. | 6.6 | 45 |
| Mountain Sun Pub and Brewery | Olde Skiddy English-Style Barleywine | British-Style Barley Wine Ale | Our English-Style Barleywine is robust and full-bodied with predominant flavors of toffee and caramel contributed by English malts. The malt flavors are complemented by the floral aromas of Fuggle hops and a warming alcohol finish. | 9.7 | 53 |
| Mountain Sun Pub and Brewery | Prime Time Pilsner | American-Style Pilsener | These beers were brewed by German-American immigrants in the Mid-West so they used a mash-up of ingredients: traditional German hops and yeast but with a touch of local influence from the addition of flaked maize (corn). A true American original! | 6.1 | 34 |
| Mountain Sun Pub and Brewery | Saison d'Tropique | Pale American-Belgo-Style Ale | Beginning with a surge of strawberry and melon hop aromatics, this refreshing Farmhouse Ale tapers off to a slightly tart, dry finish. Complementary flavors of ripe fruit and spice are contributed by a unique blend of three Belgian yeast strains. | 5.3 | 20 |
| Mountain Sun Pub and Brewery | Tank Top I.P.A. | American-Style India Pale Ale | This light-bodied American-Style I.P.A. combines a gentle biscuit malt character with a dynamic hop profile of pine, tropical fruit and citrus. Notes of tangerine, guava and lemon meld with a moderate bitterness and dry, fruity finish. | 6.5 | 40 |
| Mystery Brewing Co | Fantine | Pale American-Belgo-Style Ale | Belgian IPA made with Summit and Azacca hops, and traditional Abbey yeast. | 5.5 | 60 |
| Mystery Brewing Co | Pickwick | English-Style Dark Mild Ale | Based on a 19th century recipe. Rich, delicious, and utterly sessionable. | 3.4 | 20 |
| Mystery Brewing Co | Rosalind | Classic Saison | Classic saison made with our own house yeast. Notes of apple, pear, pineapple, and anise. No spices added. | 6 | 40 |
| Mystery Brewing Co | Thornfield's End | Other Smoke Beer | Smoked Rye Stout: Rich and chocolatey with a warm overtone of cherry smoked malt. | 5.6 | 20 |
| Nantahala Brewing Co | ATX (Appalachian Trail Extra Pale Ale) | American-Style Pale Ale | A light golden Pale Ale with a crisp dry flavor and a touch of bitterness. The unique hop varieties create a tropical citrus flavor and aroma that balances with the soft malt profile. | 5.75 | 40 |
| Nantahala Brewing Co | Bryson City Brown | American-Style Brown Ale | A mild, easy drinking "session" beer with a complex flavor. The chocolate and nutty character is flavorful yet not too heavy. There is very little hop bitterness and the finish is smooth and pleasant. | 3.8 | 14 |
| Nantahala Brewing Co | Dirty Girl Blonde | Golden or Blonde Ale | Brilliantly clear with sparkling carbonation, our dirty girl is a light easy - drinking - american blonde. Crisp and refreshing throughout with hints of noble hops in the aroma. | 5.75 | 11 |
| Nantahala Brewing Co | Midnight Topher Espresso Stout | Coffee Stout or Porter | The Midnight Topher is an espresso stout brewed with locally roasted coffee beans from Tribal Grounds' roasters. | 6 | 33 |
| Nantahala Brewing Co | Swallowtail Ale | American Wheat Beer | A refreshing American wheat ale brewed with lemongrass and Citra hops. | 5 | 36 |
| Nebraska Brewing Co | Cardinal Pale Ale | American-Style Pale Ale | Our American Pale Ale is golden in color, mildly bitter, and characterized by floral/citrus-like aromatics which are the result of an additional dry hopping with a very large amount of Cascade Hops. Crisp, crystal clear, and completely enjoyable. | 6 | 42 |
| Nebraska Brewing Co | Fuchsian | Wood- and Barrel-Aged Strong Beer | A visually impressive and flavorful explosion that perfectly fuses the breadth and depth of Belgian Ales with the tartness and color of Hibiscus flower petals. The bright fuchsia color stands in contrast to the rich base of this Chardonnay barrel. | 10.4 | 87 |
| Nebraska Brewing Co | Melange A Trois | Wood- and Barrel-Aged Strong Beer | Our first beer produced in the Reserve Series, Melange A` Trois begins with a wonderfully big Strong Belgian-Style Blonde Ale and moves into the extraordinary category through an additional 6 month French Oak Chardonnay Wine Barrel maturation. | 11.3 | 31 |
| Nebraska Brewing Co | Nebraska Pils | German-Style Pilsener | Nebraska was home to many wonderful breweries before us. This Beer pays homage to some of The Choicest Products of the Brewers' Art. Wonderfully bright and pale in color with a satisfying malt flavor. Classically Nebraskan. | 5.1 | 30 |
| Nevin's Brewing Company | Absorption | Other Strong Beer | Russian Imperial Stout | 10.5 | 0 |
| Nevin's Brewing Company | Apocalyptinator | German-Style Doppelbock | German-style Doppelbock | 8 | 0 |
| Nevin's Brewing Company | Hook & Hatchet | American-Style Amber Lager | American Amber Lager | 5.5 | 0 |
| Nevin's Brewing Company | Quick Witted | Belgian-Style Witbier | Belgian-Style Witbier | 5 | 0 |
| Nevin's Brewing Company | Red In The Face | American-Style Amber/Red Ale | American Double Red | 7.3 | 0 |
| New Belgium Brewing Co | Abbey | Belgian-Style Dubbel | Deep and bright cherry wood with cream colored, sticky foam. Banana-clove intertwines with roasted malt and chocolate. Caramel and coffee enhance the rich aromas. Malty sweet that moves and blends with a light, balancing bitterness. Creamy and warming body | 7 | 20 |
| New Belgium Brewing Co | Abruzzi Rye Porter | Robust Porter | Deep translucent copper, medium cream-colored foam. A lot of chocolate, roasted malt, and coffee aromas with caramel and toffee quick to follow. Faint nuttiness and herbal licorice. Rich and smooth medium sweetness; slightly less bitter yet creamy finish. | 6.7 | 23 |
| New Belgium Brewing Co | Cabernet Dark Sour | Wood- and Barrel-Aged Sour Beer | Oscar is New Belgium's dark sour ale aged in oak foeders at the brewery. It was blended proportionally with other NBB sour beers, and aged in Cabarnet Barrels for 5 months. This aging imparts juicey, grape, and oaky aromas finishing with a soft mouthfeel. | 7.6 | 10 |
| New Belgium Brewing Co | Citradelic Tangerine IPA | American-Style Strong Pale Ale | Brilliant golden, it has a punch of fresh tangerine followed by guava, pineapple, and a little bit of pine to round it out. The fruity aromas play well with the sweetness, and then it moves to a well-balanced smooth bitterness. Ends clean and lightly dry. | 6 | 50 |
| New Belgium Brewing Co | Fat Tire | American-Style Amber/Red Ale | A rich amber color reveals the caramel, nutty, toasted malty character with just the barest hints of anise and noble hops. Smooth in the mouth, it has a malty sweetness offset by a medium-light bitterness. | 5.2 | 22 |
| New Belgium Brewing Co | Hop Kitchen Guava Spruce Ale | American-Style Fruit Beer | This straw-colored beer smells like a pine forest, lime, lemon, ripe guava, and pineapple. Herbal green tea and light bready malt aroma as well. Initial sweetness balanced with herbal bitterness, and the body is juicy with a pleasant and light astringency | 7 | 55 |
| New Belgium Brewing Co | Imperial Red Ale | Imperial Red Ale | Glowing amber with cream-colored foam, it smells of pine and herbal, grapefruit, orange, and tropical fruit. The hops are backed up by toasted malt that smells like graham crackers. It's juicy and sweet with a solid bitterness. | 7.5 | 59 |
| New Belgium Brewing Co | Le Terroir | Wood- and Barrel-Aged Sour Beer | Le Terroir is a complex blend of sour Felix, and then dry-hopped with Amarillo and, for 2016, Crystal hops. The result is a fruity, citrusy, winelike drink with a huge hop nose. | 7.5 | 12 |
| New Belgium Brewing Co | Lips of Faith - Transatlantique Kriek | Belgian-Style Fruit Lambic | Ruby red with cotton candy-pink foam, the flavor reflects the appearance. Sour cherries, cherry pie mingle with lesser amounts of fresh berries, and oaky vanilla. Mild sweetness transforms into sourness that's puckering and spritzy with a crisp finish. | 8 | 8 |
| New Belgium Brewing Co | Trippel | Belgian-Style Tripel | Billowy white foam floats on top of a bright golden color. Belgian aromas of banana and spicy clove abound, balanced with spicy  bready malt background. Sweetness gently gives way to a bitterness with a slight spicy bite and drying finish. | 8.5 | 43 |
| New Holland Brewing Co | Blue Sunday '14 | Wood- and Barrel-Aged Sour Beer | This World Beer Cup winning vinage beer is a blended sour aged in French Oak. | 7 | 18 |
| New Holland Brewing Co | Dragon's Milk | Wood- and Barrel-Aged Strong Stout | A stout with roasty malt character intermingled with deep vanilla tones, all dancing in an oak bath. | 11 | 31 |
| New Holland Brewing Co | Dragon's Milk Reserve: Vanilla Chai | Specialty Beer | Combines robust malt character with the luxurious nuance of sweet Chai. Aged in white-oak bourbon barrels, Vanilla Chai Dragon's Milk is a concert of luscious flavors. | 11 | 31 |
| New Holland Brewing Co | Full Circle | German-style Kölsch | Full Circle is a crisp, refreshing celebration of New Holland's belief in balance. Biscuity malt character with a low hop profile and slight sweetness. | 4.9 | 26 |
| New Holland Brewing Co | Incorrigible | Wood- and Barrel-Aged Sour Beer | White Sour aged in French Oak. | 4.5 | 3 |
| New Holland Brewing Co | Mad Hatter | American-Style India Pale Ale | A Midwest IPA featuring Cascade HOps from our home state of Michigan. | 7 | 65 |
| New Holland Brewing Co | The Carhartt Woodsman | Wood- and Barrel-Aged Pale to Amber Beer | Celebrates craftsmanship and hard work. Locally-grown Cascade hops bring a brightness to this barrel-aged American pale ale. Malt sweetness and toasted oak combine for a smooth, refreshing finish. | 4.4 | 32 |
| New Holland Brewing Co | The Poet | Oatmeal Stout | Oats bring a creaminess and soft mouth-feel to rich, roasty malt character. | 5.2 | 37 |
| New Image Brewing Co | Dyad | American-Style Sour Ale | A blends of sour brettanomyces saison with Kombucha produced by Rowdy Mermaid in Boulder, CO. with an addition of guava to produce a rounded fruit sweetness and beautiful tropical character. | 5.8 | 0 |
| New Image Brewing Co | East Coast Transplant | Imperial India Pale Ale | Absurdly hoppy, hazy as hell and incredibly smooth to drink. | 8.5 | 85 |
| New Image Brewing Co | G-Line | Belgian-Style Pale Ale | G-Line is a special collaboration between New Image Brewing Company and Odyssey Beerwerks in Arvada, CO. Dry hopped with Mosaic and Citra lupulin powder | 5.5 | 0 |
| New Orleans Lager and Ale Brewing (NOLA Brewing) | 7th Street Wheat | Light American Wheat Beer without Yeast | Filtered wheat beer with fresh lemon-basil | 4.5 | 12 |
| New Orleans Lager and Ale Brewing (NOLA Brewing) | Darkest Before Dawn | Munich Dunkel | A pure Munich-style Dunkel. Dark copper to brown in color. Rich and malty with notes of sweet chocolate and caramel. | 5.6 | 22 |
| New Orleans Lager and Ale Brewing (NOLA Brewing) | One for the Sages | American-Style Sour Ale | American Sour Ale aged in chardonnay barrels with blackberries and sage | 6 | 0 |
| New Orleans Lager and Ale Brewing (NOLA Brewing) | Piety | American-Style Sour Ale | American Sour Ale aged in red wine barrels with tart cherries | 4 | 0 |
| New Orleans Lager and Ale Brewing (NOLA Brewing) | Sauvage | Brett Beer | Brett Pale Ale aged in oak barrels, dry hopped with Galaxy | 5 | 0 |
| Newburyport Brewing Co | Das Kölsch | German-style Kölsch | Proudly hailing from Newburyport, Das Kölsch is brewed in the style first only brewed in Köln, Germany. Crisp, clean, and cold. Have you discovered Das Kölsch? | 5 | 0 |
| Newburyport Brewing Co | Green Head IPA | American-Style India Pale Ale | An assertive and hoppy west coast-style India Pale Ale. Bright hop aromas and flavors fade to a brief, smooth malt undertone and a clean, crisp, slightly bitter finish. This beer is brewed to bite you back! | 7.2 | 0 |
| Newburyport Brewing Co | Melt Away Session IPA | Session India Pale Ale | A refreshing session IPA shining with Citra and Amarillo hops uniquely balanced by malt sweetness for a crisp, easy finish. a tasty way to kick back and melt away. | 4.8 | 0 |
| Newburyport Brewing Co | Newburyport Pale Ale | American-Style Pale Ale | A well-balanced beer for smooth sailing. Refreshing, lightly carbonated and slightly citrus-y with a light toasted sweet malt finish. If you're looking for a drinkable, flavorful ale, rope up to the bollards and enjoy. | 5.5 | 0 |
| Newburyport Brewing Co | Plum Island Belgian White | Belgian-Style Witbier | An unfiltered witbier with hints of citrus & coriander. This "partly cloudy" ale features slight citrus and spicy aromas complemented by mild sweet pilsner and wheat malt tastes. Our friends in Belgium would be proud of us. | 5.4 | 0 |
| Night Shift Brewing, Inc | Awake | Coffee Stout or Porter | Coffee porter aged with Counter Culture coffee; notes of fresh roasted coffee and baker's chocolate | 6.7 | 0 |
| Night Shift Brewing, Inc | Furth | South German-Style Hefeweizen | Named after a Bavarian city, this hefeweizen sips with refreshing notes of clove, banana, and orange rind | 5.5 | 0 |
| Night Shift Brewing, Inc | Harborside | Leipzig-Style Gose | Gose-style ale brewed with Island Creek Oysters and coriander; tart and briny with notes of lemony citrus, coriander spice, and sweet, savory oysters | 3.6 | 0 |
| Night Shift Brewing, Inc | Santilli | American-Style India Pale Ale | Smooth-sipping IPA with massive hop profile; citrus, pine, and resinous notes | 6 | 0 |
| Night Shift Brewing, Inc | The 87 | Imperial India Pale Ale | A bright, beautiful hop-bomb; simple, clean malt bill that allows its refreshing blend of citrusy hops to burst through | 8 | 0 |
| NoDa Brewing Co | Coco Loco | Brown Porter | Deep, rich and delicious. This robust porter has a base of Chocolate and Brown malts for a stunningly deep rich color with ruby highlights. The slight bitterness from American chocolate is balanced with the sweet notes of organic coconut. | 6.2 | 40 |
| NoDa Brewing Co | Good Will Hopping | American-Style India Pale Ale | An assertively hop forward and citrus dripping New England-style IPA with Citra, Simcoe, Summit and CTZ hops. Juicy and bright, yet with full mouth feel and clean malt backbone. | 7.4 | 60 |
| NoDa Brewing Co | Hop, Drop 'n Roll | American-Style India Pale Ale | 2014 World Beer Cup® Gold Award Winner, American-Style IPA. Hops in your face. Crisp, mouthwatering, American citrus hops dominate for an ideal IPA character. | 7.2 | 81 |
| NoDa Brewing Co | NoDajito | Belgian-Style Witbier | Our Mojito-inspired Belgian Wit infused with mint leaves and lime zest. See what the cult following is all about. Hazy, minty and citrusy, it's ideal for a summer day or just some summer dreaming. | 4.8 | 18 |
| Noon Whistle Brewing Company | Bernie | Sweet Stout or Cream Stout | Dark and delicious with a full body. A slight sweetness with hints of chocolate and roasted barley. A great dessert beer that is rich and complex but not too filling. | 5 | 20 |
| Noon Whistle Brewing Company | Cozmo | American-Style Pale Ale | Grapefruit nose comes from the Falconer Flights hops used in this beer. A light orange hue from the malt makes this a balanced and crushable beer for the entire day. | 5 | 43 |
| Noon Whistle Brewing Company | Cumbersome | Specialty Saison | Spices from yeast, black peppers and garam are cooled by cucumbers, creating a beer with a little big of spice but drinks like a lager. | 4.8 | 32 |
| Noon Whistle Brewing Company | Freshman @ Life | German-style Kölsch | A light fruit aroma and flavor leads with this beer, with a low noble hop aroma. Unfiltered and straw color with delicate white head. | 4.8 | 30 |
| Noon Whistle Brewing Company | Guava Gose Smack | Contemporary Gose | sour smack is followed up with a salty and zesty finish, which comes from additions of Pink Himalayan Sea Salt and Coriander. We incorporate Guava, pear and strawberry flavors, this helps balance the beer. | 4 | 3 |
| North Country Brewing Co | Buck Snort Stout | American-Style Stout | This hopped up, west coast style stout is guaranteed to straighten your antler and warm your doe. | 7 | 0 |
| North Country Brewing Co | Station 33 Firehouse Red Ale | American-Style Amber/Red Ale | An extremely drinkable, slightly malty, red ale. 5% of draft sales goes to the volunteer fire department in Slippery Rock, PA. | 5.5 | 0 |
| Northwoods Brewpub and Grill | Angry Fisher Habanero Porter | Herb and Spice Beer | Brewed with chocolated roasted Munich malts, this porter has a mild heat from locally grown habanero peppers that adds a surprising finish. | 6 | 33 |
| Northwoods Brewpub and Grill | Barrel-Aged Spiced Ale | Wood- and Barrel-Aged Strong Beer | Weissbier brewed with pumpkin spice, cinnamon, and nutmeg. Aged six months in bourbon barrels. | 8 | 12 |
| Northwoods Brewpub and Grill | Lyin' Lynx Hefeweizen | South German-Style Hefeweizen | German Style Wheat that produces a balance of banana and clove esters. | 4 | 10 |
| Northwoods Brewpub and Grill | Maple Saison | Experimental Beer | Made with 100% pure local maple syrup to give a very aromatic smell. This beer will leave a very silky and rich mouth feel. Slight peppery, spicy and citrus notes. Summit and hallertau hops. | 6 | 22 |
| Northwoods Brewpub and Grill | Poplar Porter | American-Style Brown Ale | Rich, medium bodied and nearly black, our porter is brewed with a touch of chocolate malt. | 4 | 25 |
| Oak Park Brewing Company | Oak Parker Fest | German-Style Oktoberfest/Wiesn | Our inaugural Oktoberfest lager. Brewed to the style of a festbier, rather than a maerzen. | 5.6 | 25 |
| Oak Park Brewing Company | Smoke Eater | Bamberg-Style Maerzen Rauchbier | Smoked Red Ale done in collaboration with the Oak Park Fire Department. | 4.7 | 25 |
| Oakshire Brewing | Doggerland Baltic Porter | Baltic-Style Porter | Traditional Baltic Style Porter | 6.8 | 30 |
| Oakshire Brewing | Especial | Chili Beer | Whiskey Barrel Aged Imperial Stout with Chili peppers, Cocoa, and Coffee | 14 | 40 |
| Oakshire Brewing | Fruit and Brett | Specialty Saison | Brett Farmhouse Fermented on Raspberries, Blackberries, and Marionberries | 5.9 | 16 |
| Oakshire Brewing | Reclamation Lager | German-Style Pilsener | Unfiltered German style Pilsner | 5.4 | 35 |
| Oakshire Brewing | Sun Made Cucumber Berliner Weisse | Field Beer | Cucmber Berliner Weisse | 4 | 12 |
| Oasis Texas Brewing Company | London Homesick Ale | English-Style Summer Ale | A bright Texas session ale made with copious amounts of English Challenger hops and a classic English yeast strain – this beer is sure to make you feel right at home, no matter where you find yourself. | 4.9 | 27 |
| Oasis Texas Brewing Company | Luchesa Lager | American-Style Pilsener | Enchanting. Ethereal. Fleeting. Is that a woman in the distance, or are your eyes playing tricks on you? Luchesa Lager is brewed in the traditional German Kellerbier style, where subtle malt notes marry with assertive Hallertau and Saaz hops. Like a mirage | 4.8 | 35 |
| Oasis Texas Brewing Company | Metamodern | Session India Pale Ale | Citra and Mosaic cosmically coalesce in this juicy, transcendent beer thanks to a special technique called "hop-bursting". | 4.5 | 45 |
| Oasis Texas Brewing Company | Oktoberfest | German-Style Oktoberfest/Wiesn | Toasted bread in a glass, this lager is the stuff of steins und steins! Brewed using traditional decoction style mashing with German Pilsner, Vienna, and Munich malts and hopped lightly with spicy Hallertau Mittelfruh | 5.2 | 20 |
| Oasis Texas Brewing Company | Slow Ride | American-Style Pale Ale | American muscle beer at its finest. Super-charged with Chinook, Cascde and Columbus hops – crank up the 8-Track and let the clutch out slow. This is Livin'. | 4.8 | 35 |
| Odd Side Ales | Bean Flicker Blonde | American-Style Pale Ale | A light coffee note with gentle grains, tricks your mind in to thinking you are drinking a stout. | 4.5 | 21 |
| Odd Side Ales | Citra Pale Ale | American-Style Pale Ale | This light and crisp ale is sure to capture your taste buds. Not quite a pale ale not quite an IPA. This is our flagship beer which is brewed exclusively with Citra hops. The aroma is an intoxicating bouquet of grapefruit, tropical fruit, lemon, and pine. | 5.75 | 43 |
| Odd Side Ales | Funk Soul Brother | American-Style Sour Ale | A sour wheat beer amped up with a liberal dosage of Citra hops. Great for the sour hop head. | 6 | 0 |
| Odd Side Ales | Hazel's Nuts | Wood- and Barrel-Aged Strong Stout | This complex coffee stout aged in bourbon barrels provides a mouth watering vanilla, oak, whiskey, chocolate and espresso flavors along with toasted hazelnuts are rich and pleasant on the tongue | 11 | 69 |
| Odd Side Ales | Rye Hipster Brunch Stout | Wood- and Barrel-Aged Dark Beer | A delectable stout that has been aged in rye whiskey barrels with coffee, maple syrup, and bacon, along with some rye malt that's added | 11 | 66 |
| Odell Brewing Co | Drumroll APA | American-Style Pale Ale | Drumroll is an unfiltered American Pale Ale. A bold, juicy, citrus-inspired and tropically hop forward APA that looks and tastes like pineapple, orange, mango, and grapefruit. The complex fruit character is the result of the careful combination of our favo | 5.3 | 42 |
| Odell Brewing Co | Friek | American-Style Sour Ale | Created by combining framboises (raspberries) with kriek lambic style ales. We took ales fermented with wild yeast and tart cherries and moved them into oak barrels to age and sour—taking on the cherry flavors. Then, immediately prior to the final blending | 6.9 | 7 |
| Odell Brewing Co | Jolly Russian | Wood- and Barrel-Aged Strong Stout | Jolly Russian is a rich Russian Imperial Stout stowed away in Rum Barrels for aging | 13.3 | 45 |
| Odell Brewing Co | Myrcenary | Imperial India Pale Ale | Named for Myrcene, a component of essential oils in the hop flower, Myrcenary Double IPA is our tribute to those who revere the illustrious hop, and their unyielding exploit to craft hop-forward beers. Brewed with a blend of hops containing the highest lev | 9.3 | 80 |
| Odell Brewing Co | Odell IPA | American-Style India Pale Ale | We took the traditional IPA, originally shipped from England to India in the 1700′s, and made it bolder and more flavorful—American Style. We added new varieties of highly aromatic American hops to create a distinctive bitterness profile and an incredible | 7 | 60 |
| Odell Brewing Co | PIÑA AGRIA | American-Style Sour Ale | Explore the bright tropical aromas of fruit and melon, and transport your taste buds to a sour wonderland. A subtle sweet malt and pineapple backdrop bursts with an exotic sparkling tart finish that is refreshing and invigorating. A paradise for your palat | 6.5 | 7 |
| Odell Brewing Co | Zard-Alu | American-Style Sour Ale | Apricots are thought to be native of the Persian territory, where they were commonly referred to as a Zard-Alu. These precious stone fruits were so highly revered that they were often used as a commodity in the markets. The stones were not to be wasted, mu | 6.8 | 10 |
| Odyssey Beerwerks | Clan Warrior Scotch Ale | Scottish-Style Heavy Ale | Forged in the smoky depths of a Highlands castle perched over a deep loch, our wee heavy is crafted to be bold, sweet, and showcase a blend of specialty malts | 8.7 | 29 |
| Odyssey Beerwerks | Ghost Drifter Pale Ale | American-Style Pale Ale | The Ghost Drifter Pale Ale is an inspired take on a classic style. Brewed with an ample amount of American hops to deliver an intense aroma while maintaining a moderate level of bitterness to balance, Ghost Drifter will surely satisfy your hop craving. | 5.5 | 36 |
| Odyssey Beerwerks | Heliocentric Hefeweizen | South German-Style Hefeweizen | Find within this well-carbonated beer hints of clove and a light banana flavor that is always present. Flowery German hops linger in the background. The result is a great beer on a sunny day. | 5.5 | 12 |
| Odyssey Beerwerks | Palm Tree Pilsner | German-Style Pilsener | An homage to the islands, with a flourish of spicy hops and a deep malt character, this Pilsner is crisp and refreshing. Best consumed while wearing shades and basking on the beach. | 4.8 | 39 |
| Odyssey Beerwerks | Psycho Penguin Vanilla Porter | Herb and Spice Beer | Dark, silky maltiness will slide down the throat but not before the nose and tongue have picked up the smooth and smoky flavor of Mexican vanilla beans lurking within. It's an easy drinker and hard to put down. | 5.8 | 36 |
| Olde Mecklenburg Brewery, The | Captain Jack | German-Style Pilsener | A dry, clean German-style Pilsener. | 4.9 | 27 |
| Olde Mecklenburg Brewery, The | Copper | German-Style Altbier | Authentic Düsseldorf style Altbier. Smooth, balanced, and easy-drinking. | 4.8 | 31 |
| Olde Mecklenburg Brewery, The | Fat Boy | Baltic-Style Porter | Rich, roasty Baltic Porter. Notes of toffee, baker's chocolate, and coffee. | 8 | 30 |
| Olde Mecklenburg Brewery, The | Hornets Nest | South German-Style Hefeweizen | Traditional German-style Hefeweizen. Clean, with notes of banana and clove. | 5.4 | 14 |
| Olde Mecklenburg Brewery, The | Mecktoberfest | German-Style Maerzen | 2015 Euro Beer Star Gold Medalist for Vienna-style Märzen. Rich, malty, and super smooth. | 5.4 | 24 |
| Ornery Beer Company | GoGo Gose | Leipzig-Style Gose | Unfiltered wheat beer with a low hop bitterness that compliments dryness and spice from a touch of coriander and the firm saltiness from our sea salt additions. Our Gose has a balancing tartness from the lactic acid during the brewing | 5 | 9 |
| Ornery Beer Company | Light of Cologne | German-style Kölsch | pale colored ale has a slightly crisper hop character than is found in many of the pale German lagers. You will find yourself enjoying the sweet & vinous flavors of the malt and a perfectly dry finish, | 5.2 | 22 |
| Ornery Beer Company | Occoquan Oats | American-Style Amber/Red Ale | medium bodied brew takes its name from the Malted & Flaked Oats added during brewing, which add a smooth, creamy flavor and mouth-feel. Rich and well balanced. Crisp German caramel flavors are balanced out by mild, spicy, slight citrus flavored Liberty h | 6.4 | 29 |
| Ornery Beer Company | Pimp Mai'bock | German-Style Heller Bock/Maibock | Lighter in color with big malty flavors including toffee and a touch of fruitiness. The significant ABV is hidden within the sweetness of the malt and just a balance of hops. | 7.5 | 29 |
| Ornery Beer Company | Sommerweizen | Herb and Spice Beer | Bavarian Hefeweizen is brewed with 50% wheat along with Lemongrass added during brewing. Unfiltered, it pours a cloudy delight bringing you the aromas & hints of flavor of banana & clove. The Lemongrass provides a slight citrus note and tartness to the | 5.4 | 18 |
| Oskar Blues Brewery & Tasty Weasel Tap Room | Beerito | American-Style Pilsener | Beerito (4% ABV, 21 IBUs) is a light bodied, amber Mexican lager brewed with premium German and coloRADo sourced craft malts and featuring a crisp accent from noble hops. | 4 | 21 |
| Oskar Blues Brewery & Tasty Weasel Tap Room | Bourbon Barrel Aged Ten Fidy | Wood- and Barrel-Aged Strong Stout | Bourbon Barrel Aged Imperial Stout, with 100% more wood. | 12.9 | 98 |
| Oskar Blues Brewery & Tasty Weasel Tap Room | Dales Pale Ale | American-Style Pale Ale | Delivers a hoppy nose and assertive-but-balanced flavors of pale malts and citrusy floral hops from start to finish | 6.5 | 65 |
| Oskar Blues Brewery & Tasty Weasel Tap Room | Death by Coconut | Robust Porter | Intense fresh cacao flavors swirl with popping coconut aromas, all supported by a semi-sweet porter made from loads of dark chocolate and extra dark caramel malt. | 6.5 | 25 |
| Oskar Blues Brewery & Tasty Weasel Tap Room | G'Knight | Imperial Red Ale | Our 'Velvet M-80' is a hefty, dry hopped double-red ipa with a nose full of aroma, a sticky mouthfeel, a malty middle and unctuous hop flavors. G'Knight sports a surprisingly sensuous finish for a beer of its size. | 8.7 | 65 |
| Oskar Blues Brewery & Tasty Weasel Tap Room | Mamas Little Yella Pils | Bohemian-Style Pilsener | While it's rich with Czeched-out flavor, its gentle hopping (35 IBUs) and low ABV (just 5.3%) make it a luxurious but low-dose (by Oskar Blues standards) refresher. | 5.3 | 35 |
| Oskar Blues Brewery & Tasty Weasel Tap Room | Old Chub Scotch Ale | Scottish-Style Heavy Ale | Old Chub features semi-sweet flavors of cocoa and coffee, and a wee-bit of smoke. A head-turning treat for malt heads and folks who think they don't dig dark beer. | 8 | 25 |
| Oskar Blues Brewery & Tasty Weasel Tap Room | Oskar Blues IPA | American-Style India Pale Ale | A Metamodern IPA conceived of hand selected hops from down under. Malt barley and red wheat combine to create a clean malt backbone with foolproof flavor and mouthfeel to support the main act of Enigma, Vic Secret, Ella, Topaz and Galaxy hops. | 6.43 | 70 |
| Oskar Blues Brewery & Tasty Weasel Tap Room | Pinner Throwback IPA | Session India Pale Ale | up front in the aroma and flavor, the biscuit & toasted bread at the back balance out all the hops and make a great finish to go on to your next can of PINNER. It's the perfect beer for a little sip, sip, give. | 4.9 | 35 |
| Oskar Blues Brewery & Tasty Weasel Tap Room | Ten Fidy | American-Style Imperial Stout | Ten FIDY Imperial Stout – This titanic, immensely viscous stout is loaded with inimitable flavors of chocolate-covered caramel and coffee and hide a hefty 65 IBUs underneath the smooth blanket of malt. | 10.5 | 65 |
| Our Mutual Friend Brewing | American Wild Ale | Wood- and Barrel-Aged Sour Beer | Mixed Fermentation Sour Ale Aged 1-3 Years in Red Wine Barrels | 5.5 | 15 |
| Our Mutual Friend Brewing | Camisado Cream Ale | American-Style Cream Ale | A Traditional American Cream Ale | 6.3 | 20 |
| Our Mutual Friend Brewing | Cherry Gose | American-Style Sour Ale | Contemporary Gose Aged on Cherries | 5.8 | 15 |
| Our Mutual Friend Brewing | Sur Framboise | American-Style Sour Ale | Sour Belgian Wit Aged on Raspberries | 7.1 | 20 |
| Our Mutual Friend Brewing | Wicket Belgian Wit | Belgian-Style Witbier | Belgian Witbier with Tangelo Zest | 4.7 | 15 |
| Paducah Beer Werks | India Pale Ale | English-Style India Pale Ale | Piney, Citrusy, Strong hop finish | 7.5 | 71 |
| Paducah Beer Werks | Irish Red | Irish-Style Red Ale | Even, Malty, Sweet finish | 5.2 | 12 |
| Paducah Beer Werks | Orange Blossom Special | Light American Wheat Beer without Yeast | Crisp Orange, Mild Finish | 4.9 | 11 |
| Paducah Beer Werks | Robust Porter | Robust Porter | Rich and smooth with a coffee finish | 6.4 | 47 |
| Palmetto Brewing Co | HiRed | Double Red Ale | Red Ale with earthy, floral hop aroma. Hibiscus flowers contributed to color and bitterness balance. | 6.2 | 60 |
| Palmetto Brewing Co | Huger St IPA | American-Style India Pale Ale | East Coast IPA with fruity notes and yeast haze. Our big seller! | 7.2 | 55 |
| Palmetto Brewing Co | Island Wit | Light American Wheat Beer with Yeast | Wheat Beer with Coriander, Lavender and Orange Zest. | 4.6 | 20 |
| Palmetto Brewing Co | Maize to Black | American-Style Dark Lager | Dark lager inspired by Mexican Street Corn, with Cayenne and Lime zest notes | 4.2 | 18 |
| Palmetto Brewing Co | Quarter Past Bourbon | Wood- and Barrel-Aged Dark Beer | Brown Porter aged 10 months in second use bourbon barrels | 6.1 | 30 |
| Pateros Creek Brewing | Punk Rock GF IPA | Gluten-Free Beer | A hoppy gluten-free IPA option made with a ton of hops, sorghum, malto-dexrine, and brown sugar. | 6.1 | 111 |
| Pateros Creek Brewing | Rustic Red | Irish-Style Red Ale | This traditional Irish-style red ale is the perfect balance of malty sweetness and crisp hops, finishing dry and refreshing. | 5.2 | 23 |
| Pateros Creek Brewing | Snowy River Vanilla Porter | Herb and Spice Beer | Made with locally blended vanilla, the right amount was added to balance out the chocolate and roasted flavors of the brown porter base. | 5 | 24 |
| Pateros Creek Brewing | Stevetoberfest | German-Style Maerzen | An Oktoberfest named after our founder and full of rich malt balanced by German hops. | 6.5 | 26 |
| Periodic Brewing LLC | Bleidorf Kölsch-Style Ale | German-style Kölsch | Very traditional Kölsch recipe made by a team dedicated to the old arts of HochKurz and multi-temperature fermentation. | 5.5 | 29 |
| Periodic Brewing LLC | Hope Pass IPA | American-Style India Pale Ale | Part of the new malt-forward IPA movement ... tons of Columbus, Centennial, Chinook & Simcoe! | 7.5 | 76 |
| Periodic Brewing LLC | Night Run Russian Imperial Stout | American-Style Imperial Stout | Chock full of coffee and roastiness this IPA is one of our favorite beers! | 9.35 | 53 |
| Periodic Brewing LLC | Powerline Double Black IPA | American-Style India Pale Ale | Malt forward IPA with just a touch of the roastiness we love in a good stout. | 9.1 | 77 |
| Periodic Brewing LLC | Sugarloaf Amber Ale | American-Style Amber Lager | Cascade & Pilsner malt combine for a lighter bodied version of the classic American style Amber Ale. | 5.6 | 30 |
| Perrin Brewing Company | 98 Problems | International-Style Pale Ale | Perrin IPA accomplishes the nearly impossible feat of balancing a sweet malty backbone along with a blend of west coast hops, along with Michigan Cascade hops, which creates a crisp bitterness and imparts massive floral and citrus aromas. | 6.5 | 65 |
| Perrin Brewing Company | Apricot Sour | Wood- and Barrel-Aged Sour Beer | Our Apricot Sour is a light crisp wheat ale was aged for 9 months in fresh oak barrels and soured with lactobacillus and brettanomyces. Apricot fruit was added to match the crisp lactic acid and fruity esters creating a uniquely drinkable fruit sour. | 6 | 8 |
| Perrin Brewing Company | Black Ale | American-Style Lager | This Black Ale is low in gravity, clean, crisp, and flavor-filled; giving off a bread-like aroma. This beer proves that deep colors do not signify rich beers and our Black Ale is deceptively light on the tongue. | 5.8 | 22 |
| Perrin Brewing Company | No Rules | Specialty Beer | Vietnamese Imperial Porter, NO RULES were followed throughout the creation of this product. This 15% Imperial Porter was made with coconut & turbinado sugar then laid down & aged in bourbon barrels for several months. | 15 | 56 |
| Perrin Brewing Company | Unfinished Business | Specialty Beer | Hand picking 10 specialty malts, the finest flaked oats, golden wheat, and Japanese rice give the body of this beer a silky, smooth, and clean mouth feel. To age this rare beer down, they found a cache of barrels from a small batch. | 13.1 | 0 |
| Peticolas Brewing Co | Ghost of Alfred Brown | Chili Beer | Adding ghost peppers into a fermenter full of Alfred Brown gives this beer a wicked twist. Notes of tobacco, chocolate, and malt sweetness give way to a slow building warming sensation imparted by the infamous ghost pepper chili. | 5.5 | 25 |
| Peticolas Brewing Co | Golden Opportunity | German-style Kölsch | Golden Opportunity, a beer modeled after the classic styles of Koln, Germany, but which deliberately lacks the enhanced fruitiness of the typical American interpretation. | 4.6 | 27 |
| Peticolas Brewing Co | Sit Down or I'll Sit You Down | Imperial India Pale Ale | With Sit Down or I'll Sit You Down the intent is to exhibit the fresh and bright character of the hops. We dry hopped it with over a pound of hops per barrel of beer. It's gold in color and the floral ester aroma is high. | 10 | 90 |
| Peticolas Brewing Co | Too Soon | American-Style India Pale Ale | Too Soon is an IPA brewed with a 'back to basics' approach. Rather than formulate a recipe using the newest and trendiest methods, we used the traditional methods and techniques that are the foundation for some of our earlier beers. | 7.5 | 75 |
| Peticolas Brewing Co | Velvet Hammer | Imperial Red Ale | Velvet Hammer appears as a dark, ruby reddish-brown ale beneath a sheath of protective off-white foam. It is malt-forward with elements of caramel and the sweetness of light brown sugar, balanced nicely by a combination of floral hops. | 9 | 85 |
| Pikes Peak Brewing | Falcon's Trail | Pale American-Belgo-Style Ale | A Belgo IPA made with Citra hops | 7.5 | 0 |
| Pikes Peak Brewing | Gold Rush | Belgian-Style Pale Strong Ale | A Belgian Golden Strong | 8.7 | 0 |
| Pikes Peak Brewing | Lichtenhainer | Historical Beer | A Sour, Smoked Wheat | 5.2 | 0 |
| Pinellas Ale Works | Bean Porter | Baltic-Style Porter | Baltic Porter aged on coffee and vanilla beans | 7.5 | 0 |
| Pinellas Ale Works | Harold's St. Pete Style Lager | American-Style Lager | The ode to our buildings namesake is our go to, easy drinking beer for any occasion. Harold used to run an auto body repair shop where we now brew our beer. If he was still around, we're sure this would be his favorite beer. Loosely based on the German Kol | 5 | 25 |
| Pinellas Ale Works | Milk Bone Sweet Stout | Sweet Stout or Cream Stout | This dark beer has been one of our best sellers from day one. This milk stout (AKA sweet stout) is brewed with lactose in the boil which gives a residual sweetness and medium mouthfeel. You will notice notes of chocolate, coffee and slight toffee in the ar | 5.5 | 24 |
| Pinellas Ale Works | Piddle pils | German-Style Pilsener | This beer is our take on the German Pilsner style. It's slightly more full flavored and hop forward than Harold's. Our exclusive "St Pete style" fermenting and lagering process makes this beer smooth and sessionable, but never boring. | 4.9 | 39 |
| Pinellas Ale Works | Sit Amber Ale | American-Style Amber/Red Ale | When we wrote the recipe for this beer, our goal was not to create another IPA in a different color, but to offer a sessionable beer balanced more on the malty side. We use "citrisy" american hops- but in moderation so the malt can come through. Sit!.. and | 4.8 | 24 |
| Piney River Brewing Company | Black Walnut Wheat | Dark American Wheat Beer with Yeast | American-style dark wheat beer with a black walnut aroma and a crisp, black walnut finish. | 4.5 | 18 |
| Piney River Brewing Company | Bronzeback Pale Ale | American-Style Pale Ale | A hop forward American-style pale ale with tropical aroma and flavor. | 5.5 | 40 |
| Piney River Brewing Company | Masked Bandit IPA | American-Style India Pale Ale | Full-flavored dark malts and spicy rye combine with citra, centennial and amarillo hops to create a rich, full-bodied and complex India pale ale. | 7 | 70 |
| Piney River Brewing Company | Old Tom Porter | Robust Porter | Roasted malts featuring chocolate and truffle flavors with a balanced hop profile for a smooth finish. | 5.5 | 25 |
| Piney River Brewing Company | Sweet Potato Ale | Pumpkin/Squash Beer | A malt forward ale featuring the flavors of roasted sweet potatoes, cinnamon and nutmeg and with an aroma of vanilla. | 6 | 24 |
| Pinthouse Pizza South | Electric Jellyfish | American-Style India Pale Ale | Brewed with some of the newest and most exciting hop varieties featuring Equinox, Calypso, Citra, and Galaxy hops, Electric Jellyfish enjoys a bright tropical citrus character along with notes of orange, lemon, lychee, and a floral backbone. | 6.5 | 0 |
| Pinthouse Pizza South | Lupulin Wizard | Imperial India Pale Ale | Double IPA | 8.5 | 0 |
| Pinthouse Pizza South | Road to Nowhere | Imperial India Pale Ale | Double IPA | 8.8 | 0 |
| Pinthouse Pizza South | Training Bines  | American-Style India Pale Ale | India Pale Ale | 6.7 | 0 |
| Pinthouse Pizza South | Waiting Room | American-Style India Pale Ale | India Pale Ale | 7.5 | 0 |
| Platt Park Brewing Co. | Gumps Vienna Lager | Vienna-Style Lager | Vienna style Lager | 5.5 | 18 |
| Platt Park Brewing Co. | Naked Cream | American-Style Cream Ale | American style cream ale. | 6.9 | 24 |
| Platt Park Brewing Co. | Phunky #2 | Fruited Wood- and Barrel-Aged Sour Beer | Blended Amber in red wine bbls. | 5.9 | 18 |
| Platt Park Brewing Co. | Pillow Fight Pilsner | German-Style Pilsener | German Style Pilsner | 5.3 | 26 |
| Platt Park Brewing Co. | Watermelon Berliner | Berliner-Style Weisse | Fruited Berliner Weiss | 3.5 | 18 |
| Pollyanna Brewing Company | Eleanor Porter | Robust Porter | We pay homage to the American novelist, Eleanor Porter, who introduced "Pollyanna" to the world way back in 1913. Eleanor is a full-bodied and layered, robust porter brewed with Belgian caramel malts, American chocolate malts, German hops, and English yeas | 6.8 | 35 |
| Pollyanna Brewing Company | Fruhauf | German-Style Maerzen | Built in 1871, the current La Dolce Vita restaurant in Lemont was once home to The Charles Fruhauf Store. Charles Fruhauf, a German-born immigrant, built his storefront out of Lemont limestone (Athens Marble) and his general store was a Lemont staple throu | 5.4 | 23 |
| Pollyanna Brewing Company | Humpenscrump | South German-Style Hefeweizen | OH COME ON! THAT'S NOT WHAT IT MEANS! You and your filthy mind need to get out of the gutter. A "Humpenscrump" is a musical instrument. Not a certain type of…um…move. Plus, as a totally unrelated note, we're pretty big fans of the alliteration with Hefewei | 5.2 | 13 |
| Pollyanna Brewing Company | Lexical Gap | American-Style India Pale Ale | Sometimes, the English language just doesn't have a word for something. There are words like YOLO, twerk, and OMG, but for some reason there isn't a plural word for "you." Sorry, but "ya'll" or "youse" or even "you guys" doesn't quite fill the lexical gap. | 7.3 | 85 |
| Pollyanna Brewing Company | Summerly | American-Style Fruit Beer | A beer with hundreds of pounds of fresh Raspberries can only be considered the perfect beer for Summer, right? Right. Beckoning for friends, beer gardens, and sunshine, "Summerly" will aid in the process of forgetting Winter because Winter is the absolute | 4.8 | 13 |
| Port City Brewing Co. | COLOSSAL V | Old Ale | COLOSSAL V is a rich, full-bodied old ale with a dark mahogany color accentuated by ruby highlights. Flavors of toffee and dried fruit are complemented by a subtle, balancing hop presence. | 9.8 | 55 |
| Port City Brewing Co. | Monumental IPA | English-Style India Pale Ale | Our flagship India Pale Ale exhibits floral aromas and flavors of citrus and pine resin, balanced by toasty, caramel malt character. Monumental IPA pours a rich, clear copper with a tight white head. Neither astringent nor sugary sweet. | 6.3 | 57 |
| Port City Brewing Co. | Oktoberfest | Vienna-Style Lager | Brewed entirely with German malts and hops, Oktoberfest is a brilliant amber with gently sweet flavors of crusty bread, leading to a clean, dry finish punctuated by just a touch of noble hops. Served in the 'keller' or 'Zwickel' style. | 5.5 | 24 |
| Port City Brewing Co. | Optimal Wit | Belgian-Style Witbier | Brewed in the traditional Belgian style, Optimal Wit is crisp and citrusy with layers of flavor that evolve in the glass. In addition to classic wit ingredients like wheat, Spanish orange peels, and coriander, we brew Optimal Wit with Grains of Paradise. | 4.9 | 15 |
| Port City Brewing Co. | Porter | Robust Porter | Smooth and silky, our flagship Porter pours a dark mahogany with a firm cap of tan foam. The complex malt bill imparts bittersweet chocolate and coffee notes and a depth that bigger beers aspire to. | 7.2 | 45 |
| Post Falls Brewing | Coffee Catalyst | Coffee Beer | Hoppy pale ale infused with African coffee. Starts coffee, finishes hoppy. | 5.5 | 45 |
| Post Falls Brewing | Stoney MacGuyver | American-Style India Pale Ale | Well-balanced IPA with Citra, Mosaic, Chinook and Simcoe hops. Fruity with a nice malt character. | 7.5 | 85 |
| Prison City Brewing | Crime of Passion | American-Style Sour Ale | American sour ale, fermented with our house mixed culture and passion fruit. | 4 | 0 |
| Prison City Brewing | Mass Riot | American-Style India Pale Ale | A hazy New England style IPA with oats, wheat, Simcoe, Amarillo & Citra. | 7 | 0 |
| Prison City Brewing | Puff Puff Shiv | American-Style Brown Ale | A brown ale dosed with 50 boxes of Cocoa Cocoa Puff cereal. Taste and aroma is, well, exactly what you'd expect. | 5.8 | 0 |
| Pro Re Nata Brewery | Claudius Crozet Cream Ale | American-Style Cream Ale | Light and drinkable. Touch of honey malt adds subtle sweetnes | 4.8 | 18 |
| Pro Re Nata Brewery | Old Trail Pale Ale | American-Style Pale Ale | Hop-forward with piney and citrusy aromas. | 5.2 | 35 |
| Pro Re Nata Brewery | One Year Anniversary barrel-aged Belgian Qud | Belgian-Style Quadrupel | Rich plum notes shine, with oak and cherry coming in from the bbarrel. | 11.5 | 27 |
| Pro Re Nata Brewery | Pavlov's Bell-gian Blonde | Belgian-Style Blonde Ale | Entry level Belgian beer. Notes of apricot and slight clove showcased from the yeast strain. | 6 | 12 |
| Prost Brewing | Alt | German-Style Altbier | The Altbier is light brown with a clean crackery malt flavor followed by a swift hop kick. Alt simply means old in German and it is maned this to signify the old way of making beer. | 5.1 | 37 |
| Prost Brewing | Dunkel | Munich Dunkel | Notes / Commercial Description: This is a dark amber lager made in the world famous brewing area around Bamberg, Germany. They are characterized by their smooth malty flavor. | 6.1 | 24 |
| Prost Brewing | Helles | Munich-Style Helles | A light in color beer with restrained hops. This pale lager is crisp and refreshing. | 4.9 | 17 |
| Prost Brewing | Märzen | German-Style Maerzen | Märzen is a lager; copper in color, the style is characterized by a medium to full body, malty flavor and clean dry finish. | 5.3 | 22 |
| Prost Brewing | Weiss | South German-Style Hefeweizen | With flavors of banana and clove this Bavarian specialty is well known within our market. This beer won Gold at the 2015 GABF in Southern German Hefeweizen. | 4.9 | 12 |
| Pug Ryan's Brewing Company | Dead Eye Dunkel | Munich Dunkel | Malty backbone and a clean crisp subtle hop profile. Mildly sweet with a nutty and toasty maltiness. | 6 | 15 |
| Pug Ryan's Brewing Company | Hideout Helles | German-Style Heller Bock/Maibock | Deep golden German style Helles Bock. Malty with a medium body and low hop bitterness | 6.9 | 17 |
| Pug Ryan's Brewing Company | Morningwood Wheat | Light American Wheat Beer with Yeast | Medium bodied with notes of citrus and low hop bitterness | 5.9 | 14 |
| Pug Ryan's Brewing Company | Peacemaker Pilsner | Bohemian-Style Pilsener | Brewed in classic Bohemian style. Well balanced with noble hops and a crisp dry finish | 5.8 | 37 |
| Ratio Beerworks | Dear You | Specialty Saison | This citra-hopped French Saison showcases bright, refreshing, citrus flavors, giving way to a dry, earthy, clean finish. | 5.5 | 25 |
| Ratio Beerworks | Domestica | English-Style Summer Ale | While not quite a lager, due to the use of California ale yeast, this crisp, refreshing, American Standard Ale draws close similarities to Pilsners and classic American Lagers. | 4.8 | 11 |
| Ratio Beerworks | Major Nights Lime Gose | Contemporary Gose | This mildly tart, mildly salty, traditional German-style wheat beer, received the "dry hop" addition of nearly 400 hand zested limes. Major Nights is an explosion of unique savory flavors brought on by the use of coriander and red gold Hawaiian sea salt, a | 5 | 5 |
| Ratio Beerworks | New Wave Strawberry Berliner | Fruited American-Style Sour Ale | This bright pink berliner weisse, is light, tart, effervescent and clean on the finish. Strawberries are the dominant flavor profile, as each batch is fermented on over 300 pounds of real strawberries. | 3.7 | 5 |
| Red Lodge Ales Brewing | 1891 Summer Ale | Rye Beer | 1891 Summer Ale was brewed to commemorate the 125th anniversary of Yellowstone National Parks Lake Hotel | 5.2 | 26 |
| Red Lodge Ales Brewing | Bent Nail IPA | American-Style Pale Ale | We use copious amounts of cascade hops to give the intense grapefruit and citrus aroma and flavor. | 6.25 | 50 |
| Red Lodge Ales Brewing | Czechmate Pilsner | German-Style Pilsener | Our czechmate pilsner is modeled after the famous czech beers; straw gold color, with soft biscuit like malt flavors. | 5.5 | 25 |
| Red Lodge Ales Brewing | Glacier Ale | German-Style Altbier | Glacier Ale is modeled after the German Altbier. It is deep amber brown and has a caramel malt flavor balanced with moderate hop bitterness. | 5.2 | 22 |
| Red Lodge Ales Brewing | Helio Hefeweizen | Light American Wheat Beer with Yeast | Helio Hefeweizen is a refreshing, golden wheat beer. Wheat malts and citra hops give Helio a zesty citrus finish. | 5.75 | 12 |
| Rentsch Brewing | Blonde | Golden or Blonde Ale | Light in nature, the Rentsch Blonde is a year-round easy-drinking ale. | 5.3 | 12 |
| Rentsch Brewing | Hefeweizen | South German-Style Hefeweizen | A light refreshing wheat beer made with authentic German malt and hops | 5.4 | 16 |
| Rentsch Brewing | IPA | American-Style India Pale Ale | Imperial IPA, balanced front to back with a robust flavor upfront, and a nice hoppy finish | 7.7 | 76 |
| Rentsch Brewing | Oktoberfest | German-Style Oktoberfest/Wiesn | Traditional Oktoberfest Bier | 5.4 | 30 |
| Rentsch Brewing | Weizenbock | South German-Style Weizenbock | Stronger, Darker, Maltier wheat beer; known to our brewers as Hefeweizen's big brother. Brewed with authentic German malt and hops. | 5.7 | 26 |
| Reuben's Brews | Altbier | German-Style Altbier | A refreshing amber brew, a smooth malt base with hints of stone fruit, with a crisp finish. | 5.1 | 36 |
| Reuben's Brews | Crikey IPA | American-Style India Pale Ale | Crikey IPA ("cry-key") exudes tangerine, citrus, and tropical fruit notes with a little pine in the background. The malt backbone provides balance to every sip. | 6.8 | 52 |
| Reuben's Brews | Gose | Contemporary Gose | 2015 GABF Gold Medal Winner, our Gose is traditionally brewed with lactobacillus, coriander and sea salt to make a refreshing crisp brew with lemon notes and a vibrant salinity. | 4.3 | 6 |
| Reuben's Brews | Life on Mars | Adambier | A deep red brew, with a bright nose of citrus, tangerine and pine, supported by a medium-full body and smooth caramel notes. Just what the lunar lander ordered! | 8.2 | 80 |
| Reuben's Brews | Triumvirate | American-Style India Pale Ale | 2016 World Cup Gold medal winner, this IPA has a lighter body to let the tropical fruit and citrus notes shine through. | 6 | 52 |
| ReUnion Brewery | Dunkel | Munich Dunkel | Ja, das Dunkel bier. Toasty, bready, slight caramel and hints of cocoa. Mmmmm. Hang on to your schnitzel, this dark German lager will have you rolling in your lederhosen. | 5 | 0 |
| ReUnion Brewery | Extra Pulp DIPA | Imperial India Pale Ale | This Double IPA is full of it. A massive dose of Simcoe and Azacca along with a funky little yeast strain creates a beer jam packed with notes of citrus and tropical fruit. Hop heads, here ya go. | 8.5 | 0 |
| ReUnion Brewery | Extra Pulp DIPA | Imperial India Pale Ale | This Double IPA is full of it. A massive dose of Simcoe and Azacca along with a funky little yeast strain creates a beer jam packed with notes of citrus and tropical fruit. Hop heads, here ya go. | 8.5 | 0 |
| ReUnion Brewery | Juice Factory Pale Ale | American-Style Pale Ale | We drenched this pale ale with deliciously juicy aromas of citrus, apricot, and tropical fruits thanks to copious amounts of American hops, real grapefruit and the funkiest yeast we could get our hands on | 6 | 0 |
| ReUnion Brewery | ReUnion Lager | American-Style Amber Light Lager | You want a beer? Here ya go. Crisp, clean, classic. No fuss. Just beer. | 5 | 0 |
| Revelry Brewing Co. | Breakfast & Brunettes | Coffee Beer | Belgian Dubbel cold-steeped with Ethiopian coffee beans. | 6.5 | 0 |
| Revelry Brewing Co. | Flaming Mallow | American-Style Stout | Stout. | 6 | 0 |
| Revelry Brewing Co. | Jackson w Peach | Wood- and Barrel-Aged Sour Beer | American Brett Beer Aged in French oak foudres then pleaded with our peach berliner weiss. Tart and refreshing with a subtle oak backbone. | 7.2 | 0 |
| Revelry Brewing Co. | Oh My Darlyn! | Traditional Scotch Ale | This Scotch ale presents with a sweetness brought on through malty flavors of caramel, fig, toffee, and raisin. Very low hop bitterness and full bodied mouthfeel. | 8.7 | 0 |
| Revelry Brewing Co. | Strange Islands | Specialty Saison | Brewed with out friends at Jolly Pumpkin Artisan Ales, this Saison is built on ingredients from our "Strange Islands". Jimmy Red corn and Indigo Blue corn from Geechie Boy Mill on Edisto Island. Juniper berries, Red Bay, and Long Needle Pine. | 7.5 | 0 |
| Revelry Brewing Co. | Wise One | South German-Style Hefeweizen | Pro-Am entry with Octohops Homebrew. | 5.8 | 0 |
| Revolution Brewing - Brewpub | Loganberry | Fruit Wheat Beer | Lightly tart Wheat Ale brewed with Loganberries for a slight sweetness | 5.2 | 20 |
| Revolution Brewing - Brewpub | Rise | American-Style Stout | American Stout with notes of chocolate & coffee, loaded with Warrior, Chinook & Cascade hops | 7.1 | 55 |
| Revolution Brewing - Brewpub | Up In Arms | Pale American-Belgo-Style Ale | Belgo-American Pale Ale dry-hopped with Crystal & Zythos | 5.7 | 40 |
| Revolution Brewing - Brewpub | Winter Woman | American-Style Brown Ale | Imperial Brown Ale with citrusy aromatics to give way to chocolate & caramel notes | 10 | 69 |
| Revolution Brewing - Brewpub | Working Woman | American-Style Brown Ale | American Brown Ale with a dry, malty flavor & floral, piney hop aromas | 6.5 | 40 |
| Revolution Brewing - Production | Citra Hero | American-Style India Pale Ale | American IPA exploding with citrus flavors & aromas | 7.5 | 85 |
| Revolution Brewing - Production | Fist City | American-Style Pale Ale | Dry, hoppy & extremely drinkable Chicago Pale Ale | 5.5 | 40 |
| Revolution Brewing - Production | Oktoberfest | American-Style Maerzen/Oktoberfest | Classic Oktoberfest Marzen lager with toasty malt flavors | 5.7 | 25 |
| Revolution Brewing - Production | Rev Pils | American-Style Pilsener | Dry-hopped Chicago Pilsner brewed with 100% German hops & malts | 5.5 | 50 |
| Revolution Brewing - Production | Straight Jacket '14 | American-Style Barley Wine Ale | Barrel-aged Barleywine with waves of toasted coconut & vanilla | 13.5 | 55 |
| Rhinegeist Brewing | Burrito Mexican Lager | Czech Amber Lager | A low strength yet flavorful Mexican-style lager with malt flavors of toasted bread | 4.8 | 23 |
| Rhinegeist Brewing | Margarita Monday Barrel-Aged Gose | Wood- and Barrel-Aged Sour Beer | A Gose that has been aged in a Tequila Barrel for 6 weeks, then infused with lime zest, lime juice and lime salt | 5.2 | 12 |
| Rhinegeist Brewing | Peach Dodo Gose | Contemporary Gose | This German Gose is bright and frisky, tart and saline, and dances on the palate with punches of peach. Thirst quenching beyond all imagination, Peach Dodo is the finest of liquids for a beach picnic or for making history | 4.4 | 12 |
| Rhinegeist Brewing | Puma Pilsner | American-Style Pilsener | Elegant and subtle, this hoppy Pilsner balances bready malts with striking noble hops. Puma Pilsner pounces with golden brilliance as floral aromatics punctuate each sip. | 5.2 | 40 |
| Rhinegeist Brewing | Stryker Triple India Pale Ale | Imperial India Pale Ale | This Triple IPA bellows with dank, resinous citrus and flashes of passionfruit that gives way to an ever evolving bitterness while remaining dry and electric. | 10.7 | 100 |
| Rick Tanner's Grille & Bar/Cherry Street Brewing Cooperative | Cherry Limeade Berliner Weisse | Berliner-Style Weisse | Cherry Limeade Berliner Weisse | 4 | 0 |
| Rick Tanner's Grille & Bar/Cherry Street Brewing Cooperative | Hoppy Balboa vs. Apollo Green | Imperial India Pale Ale | Hops: Apollo, Summit, Citra, Dry Hopped with Apollo, Summit & Citra. | 8.8 | 95 |
| Rick Tanner's Grille & Bar/Cherry Street Brewing Cooperative | O.A.S.I.S. Imperial Stout | American-Style Imperial Stout | (Old As Sh** Imperial Stout) Infused with cocoa nibs and vanilla beans soaked in Jeremiah Weed Sarsaparilla Whiskey then aged in Four Roses Single Select Barrel for 6 months. | 10 | 0 |
| Rick Tanner's Grille & Bar/Cherry Street Brewing Cooperative | Ta Ta Cream Ale | American-Style Cream Ale | This prohibition style beer reminds you of the beers from the old days. Using ingredients similar to what were available at the time, Ta Ta is fermented with lager yeast at ale temperatures, leaving a fuller flavored, refreshing lager-like taste. | 4.5 | 18 |
| Riff Raff Brewing | El Duende Verde | Chili Beer | Spanish for "The Goblin", this pale ale-base elixir has pounds of Anaheim peppers added straight to the boil. | 5.5 | 0 |
| Riff Raff Brewing | Plebeian | Robust Porter | Dark and smooth, this beauty has a rich, roasty aroma with the familiar hints of caramel and chocolate contributed by the dark-roasted malts. | 5.5 | 0 |
| Riff Raff Brewing | Skallywag English Pale | English-Style Extra Special Bitter | Combines sweet maltiness with floral, earthy noble English hops | 5.5 | 0 |
| Riff Raff Brewing | Wicked Stepmother | Imperial Red Ale | Aggressively dry hopped with a strong malty backbone, she's wicked good! | 8.1 | 0 |
| Ritual Brewing Co | Big Deluxe | Oatmeal Stout | A massive wall of flavor and a deeply rich and complex Russian style imperial stout brewed with no less than 10 different malts. | 12.2 | 85 |
| Ritual Brewing Co | Hellion | Belgian-Style Pale Strong Ale | Our interpretation of a Belgian-Style Golden Ale is delightfully approachable and utterly devious. It has extraordinary fruity and spicy aromas with mouth filling flavors of sweet malt and earthy hops. | 8.4 | 28 |
| Ritual Brewing Co | Ritual Pale Ale | American-Style Pale Ale | Pale Ale defines beer in the West. Our exemplary Pale Ale highlights classic American hops balanced with sweet pale and caramel malts. A delight to enjoy anytime! | 5.2 | 50 |
| River Dog Brewing Co | Force Ten | Imperial India Pale Ale | Bursting with notes of tangerines, pine, pineapple, and tropical fruit. | 9.3 | 112 |
| River Dog Brewing Co | Imperial Perkolatte | British-Style Imperial Stout | Luscious and dark, this stout was brewed with local coffee, cocoa nibs, and vanilla. | 11.2 | 58 |
| River Dog Brewing Co | Last Red Cent | Belgian-Style Flanders Oud Bruin or Oud Red Ale | 18 month-old Flanders Red. Packs a delicious cherry-like tartness | 6.6 | 0 |
| River Dog Brewing Co | Riverwalk Empire | International-Style Pilsener | Light & crisp this Pilsner refreshes to the core! | 5.6 | 34 |
| River Dog Brewing Co | Strong Currant | Belgian-Style Quadrupel | Brewed with loads of dark sugar and raisins. | 12.3 | 0 |
| River North Brewery | Big City Quad | Wood- and Barrel-Aged Strong Beer | belgian quadrupel aged in manhattan cocktail barrels | 12.5 | 23 |
| River North Brewery | J. Marie | French-Style Biere de Garde | brewed with only two malts, one hop and one yeast strain | 8.1 | 23 |
| River North Brewery | Nightmare Fuel | Coffee Beer | imperial stout with 5 pounds per barrel of whole bean dark roast coffee | 13.5 | 60 |
| River North Brewery | Quandary | Belgian-Style Dark Strong Ale | our take on the classic abbey-style dark ale | 9.6 | 23 |
| River North Brewery | River North White | Belgian-Style Witbier | Belgian wheat beer brewed without orange peel and coriander. | 5 | 20 |
| River Rat Brewery | 803 IPA | American-Style India Pale Ale | american dry hopped IPA | 7.3 | 60 |
| River Rat Brewery | helles bock | German-Style Heller Bock/Maibock | german style helles bock, nice malt flavor. | 7 | 30 |
| River Rat Brewery | pilsner | Bohemian-Style Pilsener | classic bohemian pilsner brewed with pilsner malts and saaz hops, 2016 world beer cup bronze winner | 4.6 | 37 |
| River Rat Brewery | Tabasco kolsch | Herb and Spice Beer | our german style kolsch aged for three months in tabasco barrels sourced straight from the bayou. | 5 | 22 |
| River Rat Brewery | wine barrel aged sir barley wine | Strong Ale | english style barley wine aged in red wine barrels, | 11 | 50 |
| RJ Rockers Brewing Co | Bell Ringer | American-Style Strong Pale Ale | Our Double Pale is brewed with over 1.5 pounds of Tradition and Cascade hops per barrel. A balanced blend of Caramel and Munich malts provide a robust backbone to support the juicy, citrus aroma. | 8 | 48 |
| RJ Rockers Brewing Co | Brown Eyed Squirrel | American-Style Brown Ale | Brown Eyed Squirrel is our riff on an American-style Brown Ale. Deep brown in color, from a fusion of rich chocolate, caramel and black malts. | 5.6 | 18 |
| RJ Rockers Brewing Co | Palmetto Trail | American-Style Pale Ale | We partnered with The Palmetto Conservation Foundation to craft the Palmetto Trail Ale - a pale, lightly hopped American Pale Ale that's then dry hopped with a heavy dose of Citra and Amarillo hops. | 5.2 | 45 |
| RJ Rockers Brewing Co | Son of a Peach | Fruit Wheat Beer | An unfiltered American Wheat Ale brewed with South Carolina grown peaches. Golden in color, the aroma of ripe peaches and a smooth, fluffy, wheat body with a slight tart finish makes bearing another sticky, Southern summer a little easier. | 5.6 | 16 |
| RJ Rockers Brewing Co | Tart Blanche: Red Globe | Berliner-Style Weisse | Bright and refreshing Berliner Weisse, Tart Blanche: Red Globe is brewed with 1,500 pounds of local peaches sourced from Clemson, SC then soured with a lactobacillus culture to a puckering 3.2 pH. | 4.5 | 3 |
| Roadhouse Brewing Company | Avarice & Greed | Belgian-Style Tripel | This Golden Ale has a fruity, bubblegum aroma escaping from its fluffy white head. Subtle nectar-like sweetness gives way to a dry finish, masking its high alcohol content. | 8.9 | 33 |
| Roadhouse Brewing Company | Innocent and Pure | Belgian-Style Blonde Ale | This Belgian Blonde Ale pours pale-golden with a fluffy, white head with a subtle, bready sweetness for a smooth finish. | 6.5 | 15 |
| Roadhouse Brewing Company | Primal Soup | Other Belgian-Style Sour Ale | Influenced by the great Flanders Red Ales of Belgium, we soured a Biere de Garde for 18 months in oak wine barrels, resulting in a pleasantly tart, cherry pie experience. | 8 | 17 |
| Roadhouse Brewing Company | Rhombus IPA | American-Style India Pale Ale | Big, bright and bold. This floral and citrus hop bomb is never too bitter and leaves your tongue craving for more of that hoppy goodness. Roadhouse Brewing Co's flagship IPA. | 7.5 | 60 |
| Roadhouse Brewing Company | Saison en Regalia | Belgian-Style Fruit Beer | A silver medal winner at the 2014 Great American Beer Festival in the "Belgian Fruit Beer" category, Saison en Regalia is a variation of our Sacred Creed Saison. Peaches and apricots give this beer a distinct fruit flavor. | 6.5 | 35 |
| Rock Cut Brewing Company | Bock | German-Style Heller Bock/Maibock | Opening with a rich, crusty bread, this beer brings nutiness, caramel sweetness and ripe pit fruits. A medium full-bodied beer with a long lasting malty finish. | 6.4 | 21 |
| Rock Cut Brewing Company | English Porter | Robust Porter | The roasted notes of coffee and chocolate are prominent with a light cinnamon background. This beer offers a lower body, some acidity and a dry finish creating a crispness not often associated with darker beers. | 5.6 | 26 |
| Rock Cut Brewing Company | Smoky Brunette | Other Smoke Beer | A smoked brown ale provides the complex aromas and flavors of dark bread and walnuts followed by a mild sweetness of caramel and plum. The classic German Rauch malt doesn't overpower the beer, but grows to a more pronounced, lingering finish. | 5.4 | 30 |
| Rock Cut Brewing Company | The Bitter Librarian | Imperial Red Ale | A rich and malty IPA with moderate caramel notes typical of red ale is dry-hopped with Citra and Amarillo for their orange and lemon citrus. | 7.5 | 65 |
| Rogue Ales Brewery & Headquarters | 7 Hop IPA | American-Style India Pale Ale | A bold and balanced IPA, crafted with 7 of the 8 hops grown at Rogue Farms. | 7.77 | 76 |
| Rogue Ales Brewery & Headquarters | Cold Brew IPA | American-Style India Pale Ale | Stumptown Coffee Roasters' Cold Brew Coffee is blended with an IPA made using Rogue Farms hops for a unique interplay of hops and coffee flavors. | 7.5 | 82 |
| Rogue Ales Brewery & Headquarters | Good Chit Pilsner | American-Style Pilsener | Taste the terroir of Rogue Farms barley that we grew, harvested and floor malted in small batches. | 5.3 | 38 |
| Rogue Ales Brewery & Headquarters | Hazelnut Brown Nectar | English-Style Brown Ale | A nutty twist to a traditional European Brown Ale. Dark brown in color with a hazelnut aroma, a rich nutty flavor and a smooth malty finish. | 5.6 | 33 |
| Rogue Ales Brewery & Headquarters | Shakespeare Oatmeal Stout | Oatmeal Stout | Ebony in color, with a rich, creamy head, earthy flavor, and a mellow chocolate finish. | 5.8 | 60 |
| Roughtail Brewing | everything rhymes with orange | American-Style India Pale Ale | Soft pillowy mouthfeel, hazy and non-filtered with juicy citrusy hops and a fluffy white head. This IPA features mid-low bitterness and a full, soft body while still finishing dry and clean like the rest of the Roughtail lineup. Simcoe hops are featured, | 7 | 65 |
| Roughtail Brewing | hoptometrist | Imperial India Pale Ale | Hoptometrist is an American style Double IPA that is crisp, dry and very drinkable with just enough malt to support the huge bitterness and intense piney, citrusy, dank hop presence. | 9 | 100 |
| Roughtail Brewing | Pale Ale | American-Style Pale Ale | We used four different varieties of hops to give Roughtail Pale Ale a tropical fruit and citrus flavor indicitive of a West Coast style Pale Ale. | 5.5 | 50 |
| Roughtail Brewing | Roughtail IPA | American-Style India Pale Ale | Pine, resin, and citrus aromas leap out of the glass. The extreme bitterness hits next, to give you your fix. The finish is dry, clean, and leaves you wanting more. We put a crazy amount of hops into this beer just for you, fellow hop heads. Enjoy. | 6.7 | 80 |
| Roughtail Brewing | WhEaT Dreams | American-Style Pale Ale | WhEaT Dreams is an American Pale Ale packed full of flaked wheat to soften your mouth before a heaping amount of citra and galaxy hops get shoved down your throat. WhEaT Dreams is made with those sticky dreams in mind to coat your mouth and make you relax | 5.5 | 50 |
| Saint Archer Brewing Company | Double IPA | Imperial India Pale Ale | Hop forward double IPA with Chinook, Simcoe, and CItra Hops. | 8.3 | 90 |
| Saint Archer Brewing Company | Hoppy Pilsner | German-Style Pilsener | Traditional German Style pilsner with firm bitterness and clean lager character. | 5.1 | 40 |
| Saint Archer Brewing Company | Mosaic IPA | Imperial India Pale Ale | Strong double IPA that is a feature on the Mosaic hop. | 9 | 99 |
| Saint Archer Brewing Company | Tusk & Grain Coffee Porter | Strong Ale | An Imperial Porter aged in Tequila and Bourbon barrels, finished with Mostra Coffee and Mexican Chocolate | 10.93 | 0 |
| Saint Archer Brewing Company | White Ale | Belgian-Style Witbier | Bright Belgian Wit featuring Estery Belgian Yeast, Whole ground Naval Oranges and Indian Coriander. | 5 | 12 |
| Sanctuary Brewing Company | Carolina Panter | Chocolate Beer | The Panther is a full bodied Porter brewed with French Broad cocoa nibs. | 7.5 | 20 |
| Sanctuary Brewing Company | Habanero Hop Pig | Chili Beer | India Pale Ale hopped with Simcoe, Centennial and Amarillo and dosed with Habanero peppers. | 7.2 | 82 |
| Sanctuary Brewing Company | Hop Pig | American-Style India Pale Ale | Our West Coast IPA, it hogs a load of Centennial, Simcoe & Amarillo hops. | 7.4 | 82 |
| Sanctuary Brewing Company | Night's Watch | American-Style India Pale Ale | Hopped with Chinook, Cascade and Columbus, this IPA begins with subtle chocolate notes that fade into big piney hops. | 8.8 | 88 |
| Sanctuary Brewing Company | Seymour Stout | Export Stout | Our Export Stout is brewed with roasted barley and chocolate malt, which gives a dry roastiness & subtle chocolate notes. | 6.8 | 37 |
| Santa Clara Valley Brewing | Alviso Mills Hefeweizen | South German-Style Hefeweizen | Bavarian Style Hefeweizen | 5.4 | 20 |
| Santa Clara Valley Brewing | Dry Creek Blonde Ale | German-style Kölsch | Kolsch | 4.5 | 25 |
| Santa Clara Valley Brewing | Electric Tower IPA | American-Style India Pale Ale | West Coast IPA | 7.1 | 70 |
| Santa Clara Valley Brewing | Peralta Porter | Robust Porter | Porter | 6.2 | 35 |
| Santa Clara Valley Brewing | St. Isidore Belgian Dark Strong | Belgian-Style Dark Strong Ale | Belgian Dark Strong Ale | 8.7 | 20 |
| Santa Fe Brewing Co | Autonomous Collective | International-Style Pale Ale | Autonomous Collective is our perfect summer beer, focused on hop character and drinkability. The potency of the Amarillo, El Dorado, and Columbus hops rivals any California IPA. | 7.2 | 80 |
| Santa Fe Brewing Co | Black IPA | American-Style Black Ale | Aromas of citrus, complex fruit flavors, midnight wheat & chocolate malt with a dry finish. | 7.1 | 95 |
| Santa Fe Brewing Co | Pale Ale | American-Style Pale Ale | Perfectly balanced beer with classic German yeast, cascade & Willamette hops. | 5.4 | 50 |
| Santa Fe Brewing Co | Santa Fe Gold | Golden or Blonde Ale | Light and refreshing all malt session ale with a touch of citrus hop. | 4 | 15 |
| Santa Fe Brewing Co | Santa Fe Nut Brown Ale | English-Style Brown Ale | Easy drinking, malt delight. Perfect session beer with willamette hops. | 5.2 | 35 |
| Saugatuck Brewing Co | Blueberry Maple Stout | Sweet Stout or Cream Stout | A sweet milk stout with all the malt characteristics you love but with a bold, unique twist- this beer tastes like a glass full of blueberry pancakes smothered in maple syrup. | 6 | 26 |
| Saugatuck Brewing Co | Bonfire Brown | American-Style Brown Ale | A classic American Brown Ale with just a slight hint of smoke in the finish. | 5.5 | 20 |
| Saugatuck Brewing Co | Neapolitan Milk Stout | Sweet Stout or Cream Stout | A perfect blend of classic dry stout character with brilliant flavors of Neapolitan Ice Cream. Experience the nostalgic flavors of chocolate, vanilla and strawberry all in one glass – because sometimes ice cream just isn't enough. | 6 | 37 |
| Saugatuck Brewing Co | Serrano Pepper Ale | American-Style Amber/Red Ale | An amber ale spiced with fresh Serrano Peppers, pleasing to both the nose and palate. A great beer for casual enjoyment and perfect for food pairing. | 6.8 | 45 |
| Saugatuck Brewing Co | Third Bear | English-Style Extra Special Bitter | This smooth English Pub Ale is not too hoppy and not too sweet, it's just right. A solid backbone of nine different malts are matched perfectly with a hint of smooth hops and rich flavors. | 5.5 | 25 |
| Schlafly Beer/The Saint Louis Brewery, LLC | Bourbon Barrel Imperial Stout | Wood- and Barrel-Aged Strong Stout | We selected appropriately bitter hops and boldly flavorful oats, malts, and barleys to give this beer its distinct character with highlights of dark chocolate and roasted sweetness. The stout is then stored in freshly emptied Kentucky bourbon barrels. | 10.5 | 40 |
| Schlafly Beer/The Saint Louis Brewery, LLC | Grapefruit IPA | American-Style India Pale Ale | Rather than add sugar or artificial flavor to our IPA, we ferment it with pounds of grapefruit purée then dry hop it for several days. The American hops and yeast combined with the citrus create layers of tart aromas and a crisp hoppiness. | 5 | 40 |
| Schlafly Beer/The Saint Louis Brewery, LLC | Kölsch | German-style Kölsch | Done properly and with distinction, this definitive golden ale is fermented with a yeast strain from Köln, Germany, where Kölsch originated. The result is a slightly dry and subtly malty brew with the delicate aroma of an ale and the clean finish of a lage | 4.8 | 25 |
| Schlafly Beer/The Saint Louis Brewery, LLC | Pumpkin Ale | Pumpkin/Squash Beer | Fermented in pounds of fresh pumpkin squash and a brewer's wort and sugar mix before being filtered through a spiced infusion of cinnamon, clove and nutmeg, it turns out exactly how we intend it to taste: like a slice of pie in a bottle. | 8 | 16 |
| Schlafly Beer/The Saint Louis Brewery, LLC | Tasmanian IPA | American-Style India Pale Ale | This aromatic ale is heavy on Australian Galaxy hops and balanced in bitterness, with recognizable tropical notes. | 7.2 | 65 |
| Scratch Brewing Company | Black Trumpet Biere de Mars | French-Style Biere de Garde | Maltier version of a biere de garde with black trumpet mushrooms. Deep earthy chocolate flavor from the mushrooms with a cherry-like finish from the yeast. | 6.9 | 20 |
| Scratch Brewing Company | Chaga Old Ale | Experimental Beer | Barrel-aged strong ale brewed with birch sap and chaga mushrooms. Chaga grows on birch trees and the mushroom was boiled down with the sap over a wood fire until the sap became syrup. Aged in Chambourcin wine barrels | 9.1 | 26 |
| Scratch Brewing Company | Chanterelle Biere de Garde | French-Style Biere de Garde | French-style farmhouse ale brewed with chanterelle mushrooms. Apricot and buttered mushroom flavor and aromas from the chanterelle in a clean, crisp biere de garde with light caramel undertones | 6.5 | 20 |
| Scratch Brewing Company | Hen of the Woods | Experimental Beer | Scottish-style strong ale brewed with hen of the woods mushrooms and toasted hickory bark. Caramel malt character with a hint of coconut from the mushrooms and toasted marshmallow and incense flavors from the hickory bark. | 6.2 | 22 |
| Scratch Brewing Company | Oyster Weiss | American-Style Sour Ale | Tart wheat beer brewed with oyster and turkey tail mushrooms, and turmeric. Apple and pear notes with a touch of allspice give over to a hint of mushroom tea aroma as the beer warms. Extra body and mouthfeel from local unmalted wheat and the mushrooms. | 3.9 | 0 |
| Second Line Brewing | Batture Blonde Ale | American-Style Cream Ale | Noble hops and a mild grain bill: clean easy drinking. | 5.3 | 11 |
| Second Line Brewing | Route 47 Red IPA | American-Style India Pale Ale | Named after the Canal St. Streetcar in New Orleans, a double dry hopped red IPA with tons of Chinook, Cascade and Citra hops. | 7 | 65 |
| Service Brewing Company | Lincoln's Gift | Experimental Beer | A sweet stout brewed with Chesapeake Bay oysters, giving this sweet and roasty stout a slightly briny character. | 5.5 | 0 |
| Service Brewing Company | SBC 2 | Pale American-Belgo-Style Ale | House Yeast cultivated from honeycomb brings forth Belgian-like characteristics of fruity esters, spices, and floral notes. Pair that with the mango sweetness and citrus tang from dry hop additions of Citra and Blood orange zest for a juicy brew. | 9.5 | 0 |
| Service Brewing Company | Teufel Hunden | German-Style Maerzen | A traditional Oktoberfest-style Märzen lager, unfiltered with a deep copper hue, a toasted malt aroma and a clean, dry finish. | 5.35 | 0 |
| Service Brewing Company | We The People | Fruit Wheat Beer | Inspired by the colors of our American Flag this white wheat beer is brewed with dried hibiscus flowers and pureed blueberries. The hibiscus adds a slight tart cranberry flavor with blueberries contributing to a fruity aroma and subtle sweetness | 6.5 | 0 |
| Shoreline Brewery | Barrel Aged Imperial Raspberry | American-Style Fruit Beer | 40 pounds of Raspberries added to the boil and another 60 pounds added thru fermentation to create a strong Raspberry ale, we then Barrel age in French oak red wine barrels for a full year. A nice balance between sweet malts and tart fruit and red wine oak | 11.26 | 15 |
| Shoreline Brewery | Beltaine Scottish Ale | Scottish-Style Light Ale | The 2006 and 2008 World Beer Cup competition resulted in Silver Medals for our Scottish Ale. The number one selling beer at Shoreline, Rich amber color and hints of caramel, make this beer extremely easy drinking. | 5.51 | 20 |
| Shoreline Brewery | Benny's American Pale Ale | American-Style Pale Ale | Classic West coast style pale ale, using hops grown in the Pacific Northwest,The balance on this pale ale starts to lean towards the hops, with a citrus finish. | 5.64 | 39 |
| Shoreline Brewery | Ly-Co-Ki-We Kölsch | German-style Kölsch | A refreshing, crisp, German style Ale, originating from Cologne, Germany. | 5.17 | 6 |
| Shoreline Brewery | Shoddy Dock Session IPA | Session India Pale Ale | A session IPA brewed with Lemongrass and Grapefruit rind,we use all CITRA hops to make this session a citrus bomb. | 4.34 | 63 |
| Short's Brewing Co | Anniversary Ale | American-Style Wheat Wine Ale | High gravity blood orange Wheat Wine Ale fermented with blood oranges and blood orange zest and dry hopped for our 12 Year Anniversary Party | 10.1 | 63 |
| Short's Brewing Co | Batch 5000 | American-Style India Pale Ale | A big bodied Triple American India Pale Ale with a sizable palate coating sweetness | 15.8 | 75 |
| Short's Brewing Co | Black Cherry Bludgeon Yer Eye | American-Style Black Ale | A Black IPA brewed with cherries and dry hopped with Citra hops | 7.4 | 75 |
| Short's Brewing Co | Bloody Beer | Experimental Beer | Spiced beer brewed with Roma tomatoes, dill, horseradish, peppercorns and celery seed | 7 | 40 |
| Short's Brewing Co | Compression | American-Style Sour Ale | An American Sour Ale blend of four beers made in collaboration with the band, Vulfpeck: an Oud Bruin with plums aged in red wine barrels, a Sour American Brown Ale aged in red wine barrels, a Belgian Sour Wheat Ale made with blackberries aged in Sauvignon | 7.4 | 11 |
| Short's Brewing Co | Creamiest of the Peach | American-Style Fruit Beer | Experimental Golden Ale brewed with fresh peaches, lactose, lemon oil, and vanilla | 9 | 44 |
| Short's Brewing Co | Hi Dilly Ho | Belgian-Style Flanders Oud Bruin or Oud Red Ale | Barrel Aged Flanders style red | 6.3 | 8 |
| Short's Brewing Co | Melt My Brain | Experimental Beer | Experimental Golden Ale brewed with coriander, juniper berries and limes and blended with tonic water to create the experience a gin and tonic | 3.5 | 24 |
| Short's Brewing Co | Psychedelic Cat Grass | American-Style India Pale Ale | A triple dry hopped American India Pale Ale brewed for Hopcat | 7.6 | 72 |
| Short's Brewing Co | Strawberry Short's Cake | Experimental Beer | Golden Ale brewed with fresh strawberries and milk sugar | 4.3 | 10 |
| Six Rivers Brewery | Chili Pepper Ale | Light American Wheat Beer without Yeast | Specially brewed wheat ale infused with a secret blend of fresh & fire roasted chilies. | 6 | 6 |
| Six Rivers Brewery | Macadamia Nut Porter | Robust Porter | A tropical nutty twist on our Moonstone Porter. Perfect dessert beer! | 6 | 22 |
| Six Rivers Brewery | Raspberry Lambic | Belgian-Style Fruit Lambic | Belgian Dubbel brewed w/ 480lbs whole raspberries, Belgian ale yeast, Belgian candi sugar, Hallertauer hops, & American Oak chips. | 13 | 7 |
| Six Rivers Brewery | Rosie's Strawberry Wheat | American-Style Fruit Beer | Crisp & refreshing wheat ale brewed w/ 420lb real strawberries for a sweet summer treat. | 6 | 22 |
| Six Rivers Brewery | Weatherman Wheat | Light American Wheat Beer without Yeast | Brewed w/ 50% wheat malt, Saaz & Hallertauer hops & our house yeast strain. Light, crisp malt forward profile. | 6 | 15 |
| Sixpoint Brewery | Bengali | American-Style India Pale Ale | The Sixpoint homebrewed IPA interpretation that slashes with citrus and pine. | 6.5 | 69 |
| Sixpoint Brewery | Resin | Imperial India Pale Ale | An ode to the sticky quintessence of hops that's concentrated yet balanced. | 9.1 | 103 |
| Sixpoint Brewery | Sixpoint Helles | Munich-Style Helles | A golden lager — pure and clean. The gold standard for refreshing, easy drinking lager. | 5.2 | 28 |
| Sixpoint Brewery | Tesla | American-Style Lager | The juicyness of big doses of American Hops, with that clean snappiness of a cold fermented, meticulously lagered beer | 7.1 | 49 |
| Sixpoint Brewery | The Crisp | American-Style Pilsener | A CRISP pilsner that fuses old world craftsmanship with new, clean flavors. | 5.4 | 44 |
| SKA Brewing | Autumnal Mole' Stout | Sweet Stout or Cream Stout | A sweet stout brewed with three kinds of peppers, cocoa nibs, cumin, cloves and cinnamon. | 5.8 | 15 |
| SKA Brewing | Cru D'Etat | Specialty Beer | A Belgian specialty Ale aged in an old wine foeder for nearly two years. This tart and complex ale has flavors of caramel and raisins with a hint of alcohol heat that will replace your feelings of boredom with a desire to go wild in the streets. | 11.5 | 0 |
| SKA Brewing | Decadent | Imperial India Pale Ale | Citrus aroma prevails. Mounds of fresh hops and caramel malts explode to mask the potent 10% ABV. | 10 | 80 |
| SKA Brewing | Hop Ivy | American-Style Pale Ale | A pale ale showcasing 100% Colorado sourced ingredients. Light caramel notes from specialty malts provide just enough backbone to the pleasantly bitter grapefruit hop presence, with late addition hops lending more citrus and subtle pine to the nose. | 6.1 | 66 |
| SKA Brewing | Mexican Logger | Unfiltered German-Style Lager | Our summer seasonal offering. | 5.2 | 20 |
| SKA Brewing | Modus Mandarina | American-Style India Pale Ale | Our Modus Hoperandi IPA with a twist. Dry-hopped with Mandarina Bavaria, brewed with orange peels | 6.8 | 88 |
| SKA Brewing | Pils World | American-Style Pilsener | Our twist on a classic German Pilsner lends a light malt backbone to a moderately bitter hop presence transitioning to a lemony, orange zest and finishing with a touch of tropical fruit. | 5.4 | 34 |
| SKA Brewing | True Blonde Ale | English-Style Summer Ale | This English Style Summer Ale is crisp, golden in color and medium in body. Brewed with honey from Honeyville in Durango. | 5 | 20 |
| Sly Fox Brewing Co | Grisette Summer Ale | Other Belgian-Style Ale | A traditional Grisette made with wheat and barley malt. The name is derived from the French word for "gray", referring to the drab frocks worn by the young women (the Grisettes) who doled out pints to mine workers. | 5.6 | 25 |
| Sly Fox Brewing Co | Helles Golden Lager | Munich-Style Helles | A German-style golden lager brewed with imported German pils malt and Saaz and Hallertau hops. | 4.9 | 18 |
| Sly Fox Brewing Co | Pikeland Pilsner | German-Style Pilsener | A northern German-style Pilsner brewed with imported German pils malt and hopped with German and Czech hops. Light in body, light straw in color and dry. | 4.9 | 44 |
| Sly Fox Brewing Co | Sly Fox 20 | Golden or Blonde Ale | '20' is a Belgian-style golden ale brewed with a combination of German, French and North American two row barley, complimented by an array of continental hops from Germany, Slovenia, & the Czech Republic. | 6.6 | 45 |
| Smog City Brewing | Kumquat Saison | Belgian-Style Fruit Beer | Saison with Kumquats | 6 | 0 |
| Smog City Brewing | Sabre-Toothed Squirrel | American-Style Amber/Red Ale | Hoppy American Amber Ale | 7 | 0 |
| Smog City Brewing | Snugglebug | Fruited American-Style Sour Ale | Sour Blonde with Raspberry and Boysenberry | 4.8 | 0 |
| Snowbank Brewing | Colorado Red | American-Style Amber/Red Ale | Deep amber, medium body, balanced caramel and crystal malt flavor with a hefty tropical hop bitterness and resiny, citrus aroma. | 7 | 45 |
| Snowbank Brewing | Cranknbrew Coffee Pale | Coffee Beer | Crisp and clean pale ale infused with a powerful dose of fresh, locally roasted coffee. | 5.5 | 35 |
| Snowbank Brewing | Ghana Chocolate Porter | Chocolate Beer | Pawnee Porter infused with freshly roasted Ghana cacao beans from Nuance Chocolate. | 7.2 | 30 |
| Snowbank Brewing | Sourado Session IPA | American-Style Sour Ale | A gently kettle-soured IPA hopped with a hefty dose of Apollo and fruity Galaxy hops. | 4.3 | 50 |
| Societe Brewing Company | The Coachman | Session India Pale Ale | The Coachman is very small wheated IPA. It's intense, but not overly bitter, hop character comes from Saaz, Simcoe, and Mosaic hops. | 4.7 | 0 |
| Societe Brewing Company | The Harlot | Other Belgian-Style Ale | Floral hops immediately followed by light malt and finished with yeast. Finish is crisp and dry with citrus, floral, and pepper hops. This is a great light dry and crisp Belgian Extra, really easy to drink. | 5.6 | 0 |
| Societe Brewing Company | The Heiress | Bohemian-Style Pilsener | Golden and effervescent with a fluffy white head, our take on a classic Bohemian pilsner brings forth grassy, mineral-like flavors followed by an assertively, dry finish bolstered by floral Saaz hops. | 5.1 | 0 |
| Societe Brewing Company | The Pupil | International-Style Pale Ale | The Pupil is a smooth, medium bodied, dry IPA with a forward, tropical aroma and flavor. Notes of guava and mango are most common in this gently bittered beer. | 7.5 | 0 |
| Societe Brewing Company | The Volcanist | American-Style Stout | Dark and roasty with notes of bittersweet chocolate and a silken texture, this beer's complex malt bill is brightened with the addition of Cascade hops, making for a highly drinkable American stout. | 6.4 | 0 |
| Something Brewery | 2 Timin Backstabber | American-Style India Pale Ale | Double IPA | 8.1 | 108 |
| Something Brewery | Black Hearted | Belgian-Style Fruit Beer | Tea infused blackberry wit | 5 | 23 |
| Something Brewery | Hyper Hazelnut | Coffee Stout or Porter | Hazelnut coffee milk stout | 5.7 | 25 |
| Something Brewery | Rye Meow | Rye Beer | Red Rye IPA | 6.8 | 75 |
| Something Brewery | Savory IPA | Experimental Beer | Tea infused vanilla bourbon IPA | 6.6 | 83 |
| Southbound Brewing Co | Picture of Nectar | American-Style India Pale Ale | Double IPA brewed wth elderflower and peaches | 9 | 90 |
| Southbound Brewing Co | Roxanne | Wild Beer | Imperial Wild Red Ale aged on tart cherries in whiskey and bitters barrels | 8 | 5 |
| Southbound Brewing Co | Scattered Sun | Belgian-Style Witbier | Traditional wit brewed with coriander and orange peel | 5.2 | 15 |
| Southbound Brewing Co | Shaledown Street | Other Belgian- and French-Style Ale | Dry hopped tart saison | 5.6 | 40 |
| Southbound Brewing Co | Transilience | Wood- and Barrel-Aged Sour Beer | Imperial berliner weisse aged in chardonnay barrels | 7 | 3 |
| Southern Tier Brewing Co | 2XIPA | Imperial India Pale Ale | Double India Pale Ale, the winner of the 2016 AllTech Commonwealth Cup. | 8.2 | 80 |
| Southern Tier Brewing Co | 3 Citrus Peel Out | American-Style Fruit Beer | Imperial Wheat Ale brewed with blood orange juice, tangerine & grapefruit peels. | 8.5 | 30 |
| Southern Tier Brewing Co | Imperial Cherry Gose | Fruited American-Style Sour Ale | Imperial Sour Ale brewed with pink Himalayan sea salt & NY State tart cherry juice | 8.3 | 7 |
| Southern Tier Brewing Co | Pilsner | German-Style Pilsener | German Style Pilsner with malts & hops imported from Germany. | 5 | 40 |
| Southern Tier Brewing Co | Pumking Imperial Ale | Pumpkin Spice Beer | Imperial Ale brewed with pumpkins, spice & the magic of Hallow's Eve. | 8.6 | 25 |
| Southern Tier Brewing Co | Rum Barrel Aged Pumking | Pumpkin Spice Beer | Our Pumking Imperial Ale aged to perfection in rum barrels. | 9.4 | 25 |
| Southern Tier Brewing Co | Salted Caramel | Specialty Beer | Imperial Stout brewed with caramel & pink Himalayan sea salt. | 10 | 55 |
| Southern Tier Brewing Co | Tangier IPA | Session India Pale Ale | Sessiona India Pale Ale brewed with Tangerine Peels & Puree. Just sweet enough with perfect citrus bitterness & spicy hop character. | 4.6 | 50 |
| Spangalang Brewery | Birth of Cool Cucumber Gose | Field Beer | A gose with fresh cucumber water added | 4.6 | 10 |
| Spangalang Brewery | Colorado Junction | American-Style Sour Ale | THIS BEER WAS DRY HOPPED WITH FRESHLY HARVESTED COLORADO CHINOOK HOPS AND THEN AGED ON 120 LBS OF FRESH PALISADE PEACHES. SOUR AND FUNKY, WITH A BIG PEACH NOSE FROM BOTH THE HOPS AND THE PEACHES | 6 | 10 |
| Spangalang Brewery | Hop Colossus IPA | American-Style India Pale Ale | BIG CITRUS HOP CHARACTER. GRAPEFRUIT NOSE LEADS INTO PEACH AND TROPICAL FRUIT CHARACTERS. | 8 | 70 |
| Spangalang Brewery | Nightwalker Imperial Stout | American-Style Imperial Stout | THIS RICH, MALTY STOUT MAY REMIND YOU OF EATING DARK CHOCOLATE CAKE. YOU CAN ALSO PICK UP SUBTLE TONES OF BERRY IN THE AROMA. | 9.75 | 47 |
| Spangalang Brewery | Sugarfoot Belgian Table Beer | Belgian-Style Table Beer | A SESSIONABLE BELGIAN STYLE BEER FERMENTED WITH 2 DIFFERENT TYPES OF YEAST AND GENTLY SPICED WITH CORIANDER, ORANGE PEEL AND LEMON PEEL. | 3.5 | 15 |
| Spoetzl Brewery | Shiner Bock | American-Style Amber Lager | Combines old world Bavarian heritage with American handcraft brewing for a smooth, rich and always satisfying taste. | 4.4 | 13 |
| Spoetzl Brewery | Shiner Light Blonde | American-Style Light Lager | Shiner Light Blonde is the 99 calorie craft lager you've been looking for – well balanced and lightly hopped with subtle aromatics, its perfect anytime or anyplace. | 4.2 | 9 |
| Spoetzl Brewery | Shiner Ruby Redbird | American-Style Fruit Beer | Brewed with genuine Texas Rio Grande Ruby Red Grapefruit, the signature sweet citrus tartness is set off with a kick of ginger for a refreshing, crisp, clean lager. | 4.2 | 13 |
| Spoetzl Brewery | Shiner Strawberry Blonde | American-Style Fruit Beer | Brewed with perfectly ripe Poteet, TX strawberries, this Blonde Ale provides a very crisp and refreshing brew with an incredible strawberry aroma. | 4.3 | 0 |
| Spoetzl Brewery | Shiner Wicked Ram IPA | American-Style India Pale Ale | Shiner Wicked Ram IPA | 0 | 0 |
| Sprecher Brewing Co | Abbey Triple | Belgian-Style Tripel | A Belgian Trappist triple yeast culture, the finest imported pale barley, Belgian aromatic malt and oats, and a light touch of hops imbue this golden ale with a fruit and spice flavors. | 8.4 | 12 |
| Sprecher Brewing Co | Abbey Triple | Belgian-Style Tripel | A Belgian Trappist triple yeast culture balanced with the finest imported pale barley, Belgian aromatic malt and oats, gives this golden ale a fruity bouquet and a light refined taste. | 8.4 | 13 |
| Sprecher Brewing Co | Black Bavarian | German-Style Schwarzbier | This intensely dark Schwarzbier with a creamy tan head and renowned smoothness exhibits superb malt complexity with the distinctive flavors and aromas of dark coffee, caramel and chocolate. | 6 | 32 |
| Sprecher Brewing Co | Black Bavarian | German-Style Schwarzbier | This intensely dark Kulmbacher style lager has a superb malt complexity with the distinctive flavors and aromas of coffee, caramel and chocolate. A renowned smoothness and a creamy, tan head make it a world champion. | 6 | 32 |
| Sprecher Brewing Co | Oktoberfest | German-Style Oktoberfest/Wiesn | Traditionally brewed to celebrate the harvest season, this reddish-brown lager has a rich caramel character and a long flavorful finish. Its delicious malty sweetness is nicely accented by a slighty fruity bouquet and a mild hop flavor. | 5.75 | 15 |
| Sprecher Brewing Co | Oktoberfest | German-Style Maerzen | Traditionally brewed to celebrate the harvest season, this reddish-brown lager has a rich caramel character and a long flavorful finish. Its delicious malty sweetness is nicely accented by a slighty fruity bouquet and a mild hop flavor. | 5.75 | 15 |
| Sprecher Brewing Co | Pilsner | American-Style Pilsener | Brewed with imported malt, soft water & Saaz noble hops, this Czech-style Pilsner is the perfect summer beer. Its rich golden color compliments the mild, earthy, spicy hop aromas & well balanced malt profile for a crisp, clean beer with subtle bitterness. | 5 | 38 |
| Sprecher Brewing Co | Summer Pils | Czech Pale Lager | Czech-style pilsner brewed with imported malt, soft water & Saaz noble hops. Its rich golden color compliments the mild, earthy, spicy hop aromas & well balanced malt profile for a crisp, clean beer with subtle bitterness. | 5 | 38 |
| Sprecher Brewing Co | XII | Belgian-Style Quadrupel | A traditional Belgian-style Quad exhibits flavors of dark fruit, chocolate, dark bread, candy with earthy spicing that balances much of the sweetness. Some alcohol warmth. Long finish. | 10.5 | 0 |
| Starr Hill Brewery LLC | Basketcase American Helles | American-Style Lager | An American twist on a clean German Helles. Cascade hops pervade this full-bodied lager with bready malt flavor. | 5.4 | 0 |
| Starr Hill Brewery LLC | Jomo Vienna-Style Lager | Vienna-Style Lager | Jomo Vienna Lager is a smooth, multiple-award-winning Vienna-style lager. Fermented with Southern German Lager yeast, its crisp, clean taste, and noticeable hop aroma are effectively balanced with a slight malty sweetness. | 4.6 | 23 |
| Starr Hill Brewery LLC | Little Red RooStarr Coffee Cream Stout | Coffee Stout or Porter | Little Red RooStarr Coffee Stout is a full-bodied milk stout brewed with locally roasted coffee. Malt sweetness, chocolate and caramel notes dominate the flavor, while roasted coffee notes add balance and round out the aroma. | 5.8 | 19 |
| Starr Hill Brewery LLC | Reviver Red IPA | American-Style India Pale Ale | Reviver is an India Pale Ale that blurs the boundaries between IPA and Amber styles. Specialty malts provide its inviting ruby-red hue, medium body and firm maltiness, while American hops impart a refreshing citrus aroma and flavor. | 6.2 | 45 |
| Starr Hill Brewery LLC | Whiter Shade White IPA | American-Style India Pale Ale | Whiter Shade marries two bold beer styles: the Belgian Wit and the IPA. 2-row and wheat malt provide a soft base beer for intense fruity and spicy esters of the unique Belgian yeast strain while enhancing the strong hop aroma. Whiter Shade is a refreshing | 7.5 | 45 |
| Steam Bell Beer Works | Bourbon Tiramisu Stout | Adambier | Our silky smooth vanilla coffee goodness, Tiramisu Stout, aged with bourbon barrels. | 10 | 0 |
| Steam Bell Beer Works | Grisette | Specialty Saison | A light-bodied saison that is sessionable with slight notes of pepper and spice | 5.2 | 0 |
| Steam Bell Beer Works | Patchronce | Belgian-Style Fruit Beer | Our collaboration with Blue Beer Cider. A light-bodied Belgian brewed with blackberries and raspberries | 5.7 | 0 |
| Steam Bell Beer Works | Smoked Braggot | Honey Beer | A strong ale brewed with honey and applewood cherry smoked malt | 8.4 | 0 |
| Steam Bell Beer Works | Tiramisu Stout | Herb and Spice Beer | Milk Stout brewed with whole vanilla beans, rum soaked oak chips and Ironclad Coffee Co. Brazilian coffee. | 9 | 38 |
| Stevens Point Brewery | S.P.A. Session Pale Ale | Session Beer | Point S.P.A. (Session Pale Ale) features 100% Citra Hops. Handcrafted using two-row malted barley, this crisp drinkable Pale Ale has a light malt body and citrusy hop character. | 4.8 | 24 |
| Stevens Point Brewery | Smiley Blue Pils | Bohemian-Style Pilsener | Get in the mood for fun with Smiley Blue Pils – an authentic Czech-Style Pilsner handcrafted with Pilsner Malt and Saaz Hops. Take your time to savor the spicy floral aroma and fresh crisp flavor. Stand at attention when you pour this one. | 4.4 | 32 |
| Stevens Point Brewery | Whole Hog Espresso Stout | Adambier | Handcrafted using a blend of supreme roasted malts, delicately aged on hand-picked espresso coffee beans from Valentine Coffee Roasters, Milwaukee, WI. Smooth and full on the palate with a roasted finish. | 6.4 | 17 |
| Stevens Point Brewery | Whole Hog Pumpkin Ale | Pumpkin Spice Beer | Handcrafted using real pumpkin and savory pumpkin pie spices with hints of all natural cinnamon and nutmeg. Perle hops balance with rich Munich, Roasted, and Caramel malts for the full-bodied taste and exceptional flavor. | 7.4 | 10 |
| Stockyards Brewing Company | Black IPA | American-Style Imperial Stout | Irish stout malts and a complex mix of dark malts create the body of this beer. Columbus, Chinook and New Zealand Pacific Jade provide the fruity but pungent hop character. | 7 | 80 |
| Stockyards Brewing Company | Fox Trotter | Scottish-Style Light Ale | Three different crystal malts balanced out with traditional English Fuggle hops create a well rounded character with a smooth finish. | 5.3 | 27 |
| Stockyards Brewing Company | Golden Alt | German-Style Altbier | A golden variety to the traditional Altbier style. | 5.5 | 33 |
| Stockyards Brewing Company | Papa's Pils | Bohemian-Style Pilsener | A traditional Bohemian-style pilsner brewed with Floor Malted Bohemian pilsner malt and Saaz hops. | 5.5 | 41 |
| Stockyards Brewing Company | West Hef | South German-Style Hefeweizen | A Bavarian wheat beer with hints of clove, banana and toasted wheat. | 4.8 | 13 |
| Stone Brewing Co | Stone Xocoveza | American-Style Stout | A stout with flavors that mimic a Mexican Style Hot Chocolate | 8.1 | 0 |
| Stone Brewing Co | Drew Curtis / Wil Wheaton / Greg Koch Stone Farking Wheaton w00tstout | Wood- and Barrel-Aged Strong Stout | Barrel aged stout with pecans, wheat and flaked rye | 13 | 0 |
| Stone Brewing Co | Stone 10th Anniversary IPA | American-Style India Pale Ale | A re-brew of our 10th Anniversary IPA | 10 | 0 |
| Stone Brewing Co | Stone 20th Anniversary Citracado IPA | American-Style India Pale Ale | IPA with Avocado Flower Honey | 9 | 0 |
| Stone Brewing Co | Stone Cali- Belgique IPA aged in White Wine Barrels | Other Belgian-Style Strong Specialty Ale | Belgian IPA aged in White wine barrels | 7.6 | 0 |
| Stone Brewing Co | Stone Delicious IPA | American-Style India Pale Ale | A beer that lives up to it's name | 7.7 | 0 |
| Stone Brewing Co | Stone Enjoy By 10.31.16 Tangerine IPA | American-Style India Pale Ale | Very fresh IPA with Tangerine peel added | 9.4 | 0 |
| Stone Brewing Co | Stone IPA | American-Style India Pale Ale | Iconic west coast style IPA | 6.9 | 0 |
| Stone Brewing Co | Stone Mocha IPA | American-Style India Pale Ale | IPA with Coffee and Cacao | 9 | 0 |
| Stone Brewing Co | Stone Ripper | American-Style Pale Ale | San Diego Pale Ale | 5.7 | 0 |
| Stone Brewing World Bistro & Gardens- Liberty Station | Great Bowman's Beard | Scottish-Style Heavy Ale | Scotch Ale | 10.5 | 0 |
| Stone Brewing World Bistro & Gardens- Liberty Station | Lifeblood | American-Style Brown Ale | Hoppy Brown Ale | 6.8 | 0 |
| Stone Brewing World Bistro & Gardens- Liberty Station | Phataskala Red 2X IPA | Imperial India Pale Ale | Imperial Red IPA | 9.4 | 0 |
| Stone Brewing World Bistro & Gardens- Liberty Station | Wittier Moron | Belgian-Style Witbier | Imperial Black Wit | 9.4 | 0 |
| Stone Brewing World Bistro & Gardens- Liberty Station | Witty Moron | Belgian-Style Witbier | Black Wit | 4.9 | 0 |
| Stoudts Brewing Co | Hefe | South German-Style Hefeweizen | A traditional German Hefeweizen with yeast, it has nice clove and banana flavor characteristics | 5.4 | 16 |
| Stoudts Brewing Co | Oktoberfest | Vienna-Style Lager | Smooth bodied German lager with nice malt character and subtle noble hops to balance the malt. | 4.5 | 25 |
| Stoudts Brewing Co | Pils | German-Style Pilsener | Brilliant straw colored German pilsener with assertive hop character. Clean, crisp, and refreshing. | 5 | 40 |
| Stoudts Brewing Co | Pumpkinfest | Pumpkin Spice Beer | We used our Oktoberfest beer as a base and added several spices to give it a seasonal pumpkin flavor. Very mild and refreshing with not too much spice. | 4.5 | 25 |
| Strange Craft Beer Co | Breakfast Grapefruit IPA | American-Style India Pale Ale | Citra and Amarillo hops. | 6.5 | 0 |
| Strange Craft Beer Co | Cherry Kriek | Belgian-Style Fruit Beer | Gold World Beer Cup Winner - Tart cherries and sweetness of Belgian yeast. | 5 | 0 |
| Strange Craft Beer Co | Maibock Spring Lager | German-Style Heller Bock/Maibock | Malty German seasonal brew. | 7.2 | 0 |
| Strange Craft Beer Co | Nebulous Belgian Pale | Belgian-Style Pale Ale | Single Patagonian malt and Galaxy hops. | 4.8 | 0 |
| Strange Craft Beer Co | Strange Pale | American-Style Pale Ale | Huge hop character. | 4.8 | 0 |
| Studio Brew | Bourbon Barrel The Ferguson | Wood- and Barrel-Aged Strong Stout | Rich Dark Oatmeal Stout with hints of chocolate milk and Bourbon & Vinilla | 6.1 | 23 |
| Studio Brew | Czar Dust | British-Style Imperial Stout | Russian Imperial Stout | 9 | 55 |
| Studio Brew | Mischievious Solstice | Old Ale | Dark Rich Malts, Toffee Undertone, Chocolate and Dark Fruits | 6.5 | 46 |
| Studio Brew | Studio Vienna | Vienna-Style Lager | Wonderful Style Vienna Lager | 5.5 | 23 |
| Studio Brew | The Ferguson | Oatmeal Stout | Rich Dark Oatmeal Stout with hints of chocolate milk | 6.1 | 22 |
| Sun King Brewing Co | Cherry Busey | Belgian-Style Fruit Beer | Cherry Busey is a Flanders-style Oud Bruin Ale produced using a complex cocktail of wild yeasts and aged in a bevy of barrels. A multitude of Montmorency cherries were lovingly liberated to give the beer its tart cherry tang. | 6.9 | 23 |
| Sun King Brewing Co | Diddy Muckle | Wood- and Barrel-Aged Sour Beer | Barrel Aged Scottish-style Wee Heavy | 8 | 23 |
| Sun King Brewing Co | Lonesome Dove | Wood- and Barrel-Aged Strong Beer | \t Bourbon Barrel Aged Belgian-Style Tripel | 10 | 30 |
| Sun King Brewing Co | Maibock | German-Style Heller Bock/Maibock | Maibock / Helles Bock | 8.3 | 24 |
| Sun King Brewing Co | Osiris Pale Ale | American-Style Pale Ale | Osiris Pale Ale is an assertive West Coast-Style Pale with a distinct citrus hop punch. | 5.6 | 50 |
| Sun King Brewing Co | Ring Of Dingle | Classic Irish-Style Dry Stout | \t Irish Dry Stout | 4.8 | 34 |
| Sun King Brewing Co | Sunlight Cream Ale | Golden or Blonde Ale | Sunlight Cream Ale celebrates American brewing tradition by balancing smooth malt complexity with a crisp, clean finish. | 5.3 | 20 |
| Sun King Brewing Co | Triptonic | Belgian-Style Blonde Ale | Belgian-Style Tripel | 9.4 | 30 |
| Sun King Brewing Co | Velvet Fog | Wood- and Barrel-Aged Strong Beer | The Velvet Fog is a Gold Medal winning Belgian-Style Quadruple that parades the complex character of dark fruit and the brightness of fresh cherry over warming notes brought on by bourbon barrel aging. | 10.4 | 24 |
| Sun King Brewing Co | Wee Mac | English-Style Dark Mild Ale | Wee Mac Scottish-style Ale is an enticing and malty brown ale with caramel, cocoa, and hazelnut character balanced with toffee undertones. | 5.3 | 23 |
| Sun Up Brewing Co. | Bearded Blonde | Golden or Blonde Ale | American Blonde Ale with a little attitude | 4.8 | 25 |
| Sun Up Brewing Co. | Red Flash | Double Red Ale | well balanced german malt and american hops | 6 | 60 |
| Sun Up Brewing Co. | Tanline Brown | English-Style Brown Ale | Very Traditional | 4.8 | 17 |
| Sun Up Brewing Co. | White Russian | Coffee Stout or Porter | imperial russian coffee stout | 9.3 | 65 |
| Swamp Head Brewery | Stump Knocker | American-Style Pale Ale | This pale ale remains smooth and drinkable but keeps the same hop-headed attitude as the biggest boy in the pond. | 5.6 | 35 |
| Swamp Rabbit Brewery and Taproom | Brown Porter | Brown Porter | Our classic brown porter has 7 different malts including caramel, chocolate, & special roast barley which makes it full bodied. Bronze medal winner at 2011 Great American Beer Festival. | 6 | 0 |
| Swamp Rabbit Brewery and Taproom | Limerick | Irish-Style Red Ale | Double Irish Red | 8.5 | 55 |
| Swamp Rabbit Brewery and Taproom | Maibock | German-Style Heller Bock/Maibock | Amber in color, malty & smooth! Six German malts and three noble German hops combine to make a full bodied, easy drinking beer. | 6 | 0 |
| Swamp Rabbit Brewery and Taproom | Red Whitey (Raspberry White) | Belgian-Style Witbier | Our Belgian-style white ale with 220 pounds of fresh raspberries. | 4.2 | 0 |
| Swamp Rabbit Brewery and Taproom | White Ale | Belgian-Style Blonde Ale | Belgian-style white ale. A fantastic blend of European & Midwestern barley, white wheat, & oats; spiced with organic coriander & orange peel & herbed with organic chamomile. Uniquely refreshing! | 5.5 | 0 |
| SweetWater Brewing Co | 420 Extra Pale Ale | American-Style Pale Ale | A tasty West Coast style Pale Ale with big hops. First brewed on April 20, 1997, this pale ale finishes with a nice clean, crisp taste. | 5.7 | 39 |
| SweetWater Brewing Co | Blue | Fruit Wheat Beer | A unique lighter style Wheat Ale enhanced with a hint of fresh blueberry. Take a good whiff and you'll smell the fruit, but on the taste it's extremely subtle. | 4.6 | 10 |
| SweetWater Brewing Co | Hash Brown India Brown Ale | Other Strong Beer | Resiny, citrusy hops spice up the rich chocolate and caramel notes the malt brings to the mix. | 6.2 | 60 |
| SweetWater Brewing Co | Hash Session | Session India Pale Ale | Light malt body, loaded with juicy hop hash goodness. Mellow on the ABV so you can keep that groove on. | 4.2 | 55 |
| SweetWater Brewing Co | IPA | American-Style India Pale Ale | India Pale Ale dry hopped to the gills. Left unflitered to preserve the intense hop character. | 6.3 | 50 |
| SweetWater Brewing Co | Smokey & The Brett | Brett Beer | IPA dosed with Brettanomyces for a tart, acidic ride. | 7.3 | 55 |
| SweetWater Brewing Co | The Pit & The Pendulum | Brett Beer | Belgian style ale with peaches and Brettanomyces -- allowed to initially flower with Belgian ale yeast, then Brett and freshly pureed peaches added for a complex and funky brew. | 8.4 | 40 |
| T.W. Pitchers Brewing Co | Grapefruit and Blood Orange Radler | American-Style Fruit Beer | Traditional German lager blended with fresh grapefruit and blood orange. Crisp, refreshing, and incredibly delicious. | 5.1 | 0 |
| T.W. Pitchers Brewing Co | Snake Bite Apple Cider Shandy | American-Style Fruit Beer | Lager blended with crisp apple cider. Fuji and Red Delicious apples. Balanced, session-able and refreshing. | 5.1 | 0 |
| Tailgate Beer, LLC | Grapefruit IPA | American-Style India Pale Ale | Our West Coast IPA has strong floral notes of lemon, grass and mango. We generously add Grapefruit to this beer for a pungent, citrus kick! | 6.2 | 58 |
| Tailgate Beer, LLC | Peanut Butter Milk Stout | Sweet Stout or Cream Stout | Peanut Butter. Milk Stout. The name says it, but the taste...is everything. Rich, creamy, velvety, delicious. | 5.8 | 33 |
| Tailgate Beer, LLC | Watermelon Wheat | Fruit Wheat Beer | Watermelon Wheat. Summertime in a can, for your face. | 4.9 | 20 |
| Tallgrass Brewing Co | 8-Bit Pale Ale | American-Style Pale Ale | Prior to packaging, 8-Bit is channeled through the Hop Rocket — a stainless steel vessel packed with whole-leaf Cascade hops — which infuses the beer with an extra burst of bright citrus hop flavors and aromas. | 5.2 | 46 |
| Tallgrass Brewing Co | Buffalo Sweat | Oatmeal Stout | We often hear from fans who swore they'd never enjoy a dark beer — until they tried Buffalo Sweat. Some have described it as liquid chocolate chip cookies made with espresso. The lactose (milk sugar) we add into the brew beautifully complements the dark-ro | 5 | 14 |
| Tallgrass Brewing Co | Half-Pipe Tart Pale Ale | American-Style Pale Ale | Tart and citrusy, Half Pipe is kettle-soured with lactobacillus and generously dry-hopped to balance its tartness with bright hop character and aroma. | 5 | 20 |
| Tallgrass Brewing Co | Top Rope IPA | American-Style India Pale Ale | Packed with Columbus, Amarillo and Centennial hops, Top Rope has the perfect balance of citrus hop flavors like grapefruit and orange with a touch of earthy pine and lingering bitterness. | 6 | 77 |
| Tallgrass Brewing Co | Zombie Monkie | Robust Porter | Crafted with loads of roasted dark chocolate and specialty malts, Zombie Monkie also is inoculated with enough hops to add a floral, citrus character to the finish. | 6.2 | 37 |
| Tampa Bay Brewing Co | Florida's True Blonde | Golden or Blonde Ale | An exceptionally drinkable beer that is smooth and crisp with a slight citrus finish, this ale is named to honor the endangered Florida panther. The Florida's True Blonde Ale is easy drinking and big in flavor with a hint of hops on the nose. | 5 | 24 |
| Tampa Bay Brewing Co | Gourds Gone Wild | Pumpkin/Squash Beer | Our award winning Pumpkin Ale. Deep copper color with pumpkin pie, cinnamon, vanilla, graham cracker & nutmeg aroma's. | 5.9 | 20 |
| Tampa Bay Brewing Co | Midnight Crossing | American-Style Black Ale | Midnight Crossing Black IPA is an American Style India Black Ale. Dark Brown/Black in color, medium bodied, intense hoppiness in both flavor and the 100 IBU of bitterness along with a nice hop aroma. | 7.2 | 100 |
| Tampa Bay Brewing Co | Quat | American-Style Fruit Beer | Effervescent golden ale with an aroma reminiscent of Kumquat Sherbert followed by a highly drinkable orange tang with hints of cleansing citrus, pairs well with the Florida lifestyle. | 5 | 24 |
| Tampa Bay Brewing Co | REEF Donkey | American-Style Pale Ale | Dry-hopped American Pale Ale with a lemon/lime aroma and citrus/slight tropical fruit flavor with a nice dry finish. Although this brew fits the classification of an APA, it drinks like a session IPA perfect for a day on the boat fishing the reef. | 5.5 | 36 |
| Tank Brewing Company, The | Byronic Brown | English-Style Brown Ale | A complex and balanced beer that exhibits nutty and bready flavors, with mild caramel and a hint of chocolate in support | 4.6 | 24 |
| Tank Brewing Company, The | El Farito | American-Style India Pale Ale | Shines the hue of a golden sunset, and boasts an intense hoppy nose of citrus and tropical fruit. A firm but smooth bitterness, and undertones of light biscuit and honey linger throughout. | 6.5 | 60 |
| Tank Brewing Company, The | Freedom Tower | American-Style Amber/Red Ale | a malt-forward ale that features lush flavors of toffee, caramel, and toast. Classic American hops and our house yeast strain give this beer a refined fruity aroma reminiscent of stone fruit. Clean bitterness and a dry finish. | 5.3 | 30 |
| Tank Brewing Company, The | La Finca Miami | Classic Saison | A classic Belgian yeast strain is at the heart of this straw-colored brew, showcasing its fruity and spicy characteristics. Floor-malted wheat and barley malts lend their soft, yet complex, flavor; citrusy/grassy aroma. | 6.2 | 26 |
| Telluride Brewing Co | Bridal Veil Rye Pale Ale | American-Style Strong Pale Ale | Brewed with a generous amount of German Rye malt and an abundance of American hops, our ale embodies an earthly flavor and finishes with a hint of spice. This powerhouse of an ale excites even the most dormant of tastes buds 5.5% ABV. Hops-Magnum, Cascade | 5.5 | 0 |
| Telluride Brewing Co | Face Down Brown | American-Style Brown Ale | A beautiful hybrid of an English and American style Brown that explodes with toffee, chocolate, and nut flavors…don't be afraid to get down with the best Brown around! 5.7% ABV Hops- Magnum, Tettnanger CTZ and Cascade | 5.7 | 0 |
| Telluride Brewing Co | Fishwater Double IPA | Imperial India Pale Ale | Beautiful Double IPA that has caramel notes with a bold ABV balanced by generous amounts of spicy and fruity American hop goodness. 8.5% Hops: Magnum, Chinook, CTZ, Centennial and Citra Double Dry Hop: CTZ, Chinook, Centennial, and Citra | 8.5 | 0 |
| Telluride Brewing Co | Fishwater Project | Wood- and Barrel-Aged Strong Beer | Fishwater Project: Taking Fishwater to the next level! We take our Double IPA and age it for 6 Months in Peach Street Distillers bourbon barrels. When we hit that sweet spot of a perfect combination of bourbon and wood notes we then blend it with fresh F | 11 | 0 |
| Telluride Brewing Co | FreakyFISH Belgian Double IPA | Pale American-Belgo-Style Ale | Freaky Fish Belgian Double IPA: We take our Fishwater Double IPA wort and ferment it with a blend of Belgian Strong ale yeast and our house yeast. We then double dry hop it to make the FreakyFish a dynamite drinking experience. Hops: Magnum, CTZ, Cente | 8.5 | 0 |
| Telluride Brewing Co | Russell Kelly Pale Ale | American-Style Strong Pale Ale | This American-style Strong Pale Ale is named after a true Telluride legend, and is as bold as Russell was adventurous. This pale ale is brewed big but is balanced with Chinook and Mosaic hops. 6.7%% ABV Hops: Chinook and Mosaic | 6.7 | 0 |
| Telluride Brewing Co | Ski in Ski Stout | Oatmeal Stout | Brewed with an abundance of espresso and dry hoped with coco nibs, this Oatmeal Stout is smooth yet extremely complex. The balance of coffee and dark chocolate makes this stout a perfect beer choice for breakfast or after a long day of skiing. 5.8% ABV H | 5.8 | 0 |
| Telluride Brewing Co | Tempter IPA | American-Style India Pale Ale | Named after the coolest backcountry run in North America, this American style IPA is bold yet balanced. Like the run, you will be "tempted" to explore the deep flavors created by using a copious amount of bold hops…its so good it should be illegal! 6.4%a | 6.5 | 0 |
| Telluride Brewing Co | Tripel in Stillwater | Belgian-Style Tripel | Belgium style tripel brewed with bitter orange peels and coriander. Though this is a big beer that weighs in at 9.7 ABV, it is balanced by the hints of spice you get from the orange peels, coriander, and hops. There really isn't anything "still" about thi | 9.7 | 0 |
| Telluride Brewing Co | Whacked Out Wheat | Light American Wheat Beer without Yeast | an easy drinking American style wheat. It's light, crisp and extremely refreshing. 5.1% abv Hops- Cascade, Tettanger, and Saaz | 5.1 | 0 |
| Tennessee Brew Works | Basil Ryeman | Specialty Saison | Thai basil, sourced from Bloomsbury Farms, and rye malts take center stage; offering complexity while remaining approachable. One can taste a variety of notes, with tones of pepper and fennel on the nose and palate. | 6.25 | 28 |
| Tennessee Brew Works | Bluff City | American-Style Pale Ale | This classic American pale ale offers aromatic and flavorful melodies of grapefruit and pine; malty enough to provide balance, but ultimately allows the hops to fully shine! | 6.1 | 45 |
| Tennessee Brew Works | Cutaway IPA | Rye Beer | This spicy rye IPA strums with an obvious bouquet of grapefruit and tangerine harmonies. | 6 | 70 |
| Tennessee Brew Works | Extra Easy | English-Style Extra Special Bitter | A tradtional malt forward ESB, with tones of red apple, appricot, plum, and caramel that'll help you relax and appreciate the moment. Brilliant pairing to offset spicier foods | 5.25 | 35 |
| Tennessee Brew Works | Southern Wit | Belgian-Style Witbier | This citrusy unfiltered Belgian white ale hits high notes of tangerine, pear and honey; sourcing from natural ingredients including fresh orange peel, coriander, and chamomile. | 5.15 | 14 |
| ThirstyBear Organic Brewery | Don 'Chiote | Chili Beer | Export-style Stout brewed with Spanich Anchiote peppers. | 6.8 | 50 |
| ThirstyBear Organic Brewery | Hop Damn!! | Imperial India Pale Ale | Brewed with organic Magnum, Azacca, Centennial, Bravo and Ahtanum hops. Dry-hopped with Mosaic, Cita and Simcoe. | 9.2 | 76 |
| ThirstyBear Organic Brewery | Organic Black Bear | German-Style Schwarzbier | Classic German-style Schwarzbier brewed with organic Munich and Carafa malts and lightly hopped with organic Perle hops. | 5.2 | 28 |
| ThirstyBear Organic Brewery | Organic Dunkel | Munich Dunkel | Classic Bavarian-style lager brewed with imported organic Munich malt and Perle hops | 5.3 | 22 |
| ThirstyBear Organic Brewery | Organic Helles | Munich-Style Helles | Classic Bavarian-style golden lager brewed with imported organic Pils malt and Perle hops. | 5.6 | 24 |
| Thomas Creek Brewery | Espresso Oatmeal Stout | Coffee Stout or Porter | Our "happy accident" is brewed with twice the coffee as our original Coffee Oatmeal Stout. The coffee comes from local Due South Roasters in Taylors, SC. | 8 | 62 |
| Thomas Creek Brewery | Pumpkin Ale | Pumpkin/Squash Beer | Brewed with pumpkin, clove, cinnamon, nutmeg, allspice, and other natural spices. These hand-crushed, whole spices set up an impressive cinnamon, allspice aroma followed by a well balanced taste while finishing with a clove kick. | 7.3 | 24 |
| Thomas Creek Brewery | River Falls Red Ale | American-Style Amber/Red Ale | Our flagship beer and GABF 2010 silver medal winner is a medium-bodied, extremely smooth Irish-Style Red Ale with an evenly roasted malt character from start to finish. | 6.2 | 25 |
| Thomas Creek Brewery | Trifecta IPA | American-Style India Pale Ale | A rather full-bodied American IPA brewed with an abundance of Citra hops with a refreshing yet potent nose of citrus and a smooth drinkability with notes of grapefruit and a pleasant sweetness. | 6.9 | 86 |
| Thomas Creek Brewery | Up The Creek Extreme IPA | Imperial India Pale Ale | A hoppy behemoth its high ABV well hidden under heavy layers of malt. The hops come through powerfully in the mouth, with rich roasted malt, sweet caramel, and a burst of vinous fruit. The finish is malty sweet and fruity, while the hops dissipate. | 12.5 | 143 |
| Tivoli Brewing Company | Jet Malt Liquor | Specialty Beer | We took a traditional Sh!t beer, and made it super rad! This velvety smooth malt liquor is brewed with New Zealand Kohatu hops creating Brass Monkey like characteristics. | 9.5 | 35 |
| Tivoli Brewing Company | Sigi's Wild Horse Buck Beer | Historical Beer | Sweet, and malty with hints of caramel, smoke, and subtle roasted notes | 6.1 | 30 |
| Tivoli Brewing Company | Strawberry Mint Berliner Weisse | Berliner-Style Weisse | Berliner Weisse is aged on strawberries, and fresh mint. This crushable concoction is light, effervescent, slightly tart, and very delicious, but just like LeVar Burton said, "don't take my word for it" | 4.1 | 5 |
| Tivoli Brewing Company | Tivoli Helles Lager | Munich-Style Helles | Classic Munich-Style helles beer based on the historic Tivoli Helles recipe | 5.1 | 19 |
| Tivoli Brewing Company | Zang's XXX Export | Imperial India Pale Ale | This big, amber-hued, Imperial IPA is brewed with Galena, Mandarina Bavaria, and Falconer's Flight. Later it is dry hopped with Mandarina Bavaria, and Falconer's Flight creating a big, juicy, slightly citrusy IPA | 11 | 90 |
| Tomoka Brewing Company | 9 to 5 Porter | Brown Porter | Traditional brown porter with notes of coffee and chocolate. | 5 | 18 |
| Tomoka Brewing Company | Florida Weisse (Blueberry) | Berliner-Style Weisse | Sour ale aged on blueberries. | 4.2 | 5 |
| Tomoka Brewing Company | McCarthy's Irish Red | Irish-Style Red Ale | Malty sweet, easy drinking Irish red ale. | 5 | 18 |
| Tomoka Brewing Company | Watermelon Basil Saison | Classic Saison | Belgian Saison brewed with watermelon and fresh basil. | 5.2 | 10 |
| Torched Hop Brewing | Colognial Kolsch-Style | German-style Kölsch | Brewed in accordance with the Reinheitsgebot, this Kolsch-Style Ale will transport you to Cologne, Germany. We used 100% Weyermann Malts and 100% German Spalt hops. We even imitated Cologne, Germany's water profile. Prost! | 5.2 | 25 |
| Torched Hop Brewing | Hops-De-Leon IPA | American-Style Strong Pale Ale | Citra, Summit and Simcoe hops deliver a powerful punch for our year-round IPA that would restore most any hop head's youth. | 6.8 | 60 |
| Torched Hop Brewing | Imperial Porter | American-Style Imperial Porter | Imperial Porter | 12.5 | 55 |
| Torched Hop Brewing | Nightmare on Penn St. | American-Style Black Ale | This American-Style Black Ale will leave a hop burn on your tongue. Brewed with Mosaic, Cascade and Citra hops, this pitch black ale oozes hops and dark malts. Some people say it tastes like a chocolate covered hop. | 7.2 | 60 |
| Troegs Brewing Co | Barrel-Aged Flying Mouflan | American-Style Barley Wine Ale | Flying Mouflan unlocks bold notes of hops dipped in candi sugar and rolled in cocoa nibs. We mature our barleywine ale in oak barrels for over 6 months to soak in tangy raisin and infuse vanilla and chocolate decadence. | 11.7 | 75 |
| Troegs Brewing Co | Hop Knife Harvest Ale | American-Style India Pale Ale | Hop Knife Harvest Ale recognizes the time-honored tradition of hand-harvesting at the peak of maturity. At the end of fermentation, the beer flows through our HopCyclone releasing a bounty of preserved citrus rind, crushed jungle and tropical aromas. | 6.2 | 87 |
| Troegs Brewing Co | Perpetual IPA | American-Style India Pale Ale | At Tröegs, artisanal meets mechanical in a state of IPA we call Perpetual. Cycling through our HopBack vessel and dry-hopping method, this bold Imperial Pale Ale emerges rife with sticky citrus rind, pine balm and tropical fruit. | 7.5 | 85 |
| Troegs Brewing Co | Solid Sender Ale | American-Style Pale Ale | You know how a familiar guitar riff can take you to a great moment? Solid Sender Ale delivers a dynamic, dependable rhythm of caramel malt and Cascade hops. It's the perfect beer to get stuck in your head. | 5.2 | 45 |
| Troegs Brewing Co | Troegenator Double Bock | German-Style Doppelbock | Monks had fasting figured out. No food? No problem. Just drink a Double Bock. Thick and chewy with intense notes of caramel, chocolate and dried stone fruit, 'Nator (as we call him) serves as a tribute to this liquid bread style. | 8.2 | 25 |
| Trumer Brauerei | Trumer Pils | Unfiltered German-Style Lager | With a spicy nose, brisk carbonation, balanced hopping and crisp finish, Trumer Pils is Pilsner the way it was meant to be enjoyed! | 5 | 26 |
| Two Brothers Brewing Co | Domaine DuPage | French-Style Biere de Garde | Our flagship beer is amber in color, with a toasty, sweet caramel start and a finish with just enough hops to clean off the palate. | 5.9 | 24 |
| Two Brothers Brewing Co | Ebel's Weiss | South German-Style Hefeweizen | This authentic German style hefenweizen is unfiltered for a glowing orange haze with a nice malty sweetness. | 4.9 | 12 |
| Two Brothers Brewing Co | In the Flesh | American-Style Sour Ale | Sour beer brewed with real pineapple | 4.1 | 7 |
| Two Brothers Brewing Co | Oud Bruin | Wood- and Barrel-Aged Sour Beer | A mixed fermentation of ale and Brettanomyces with lactobacillus and pediococcus was aged in our French oak foudre for three years. The ale was then blended with an eight-month old portion to balance acidity and maltiness. | 5 | 0 |
| Two Brothers Brewing Co | Wouch! | Wood- and Barrel-Aged Sour Beer | An all malt beer soured in our brew kettle with Oregon cherries, brett, and finally aged in Cabernet barrels for two months. Pink in color. Clean on the pallet. Complex after the first sip. | 5.5 | 0 |
| Two Roads Brewing Co | Hexotic | Belgian-Style Lambic | Featuring six different exotic fruits. Hexotic spent 28 months in oak and was fermented with "Brett C" (brettanomyces clausenii). Fruits are orange, passion fruit, mangosteen, soursop (aka gaunabana), guava and mango. Notes of exotic tropical fruit | 5.8 | 0 |
| Two Roads Brewing Co | Lil Heaven | Session India Pale Ale | Made with four exotic hops - Azacca, Calypso, Mosaic and Equinox. Taste is of tropical fruits, specifically passion fruit, grapefruit and apricots. Finishes with just enough toasted malt character to balance. | 4.8 | 0 |
| Two Roads Brewing Co | Passion Fruit Gose | Contemporary Gose | The taste of light wheat mingled with the harmony of tartness and tropical fruit coupled with salinity | 5.2 | 0 |
| Two Roads Brewing Co | Workers Stomp | Specialty Saison | Using a variant of our classic saison recipe and aging it in white wine barrels, this beer is in our "Road Less Traveled" series. Majorly fruity and spicy with a hint of dry white wine notes. | 7.5 | 0 |
| Upland Brewing Co | Black Raspberry | Belgian-Style Fruit Lambic | Our local friends at Heartland Family Farms grew an extra amount of less tart, less sweet, more fruity black raspberries with a distinct flavor. We fruited these delicious berries on our Sour Reserve and are happy to share the result. | 0 | 0 |
| Upland Brewing Co | Champagne Velvet | American-Style Pilsener | A pre-Prohibition style German lager brewed from a 1902 recipe from the original Terre Haute Brewing Co. Refreshingly light pilsner body with some sweet complexities given off by the corn malt used in this recipe make this the perfect summer beer. | 5.5 | 29 |
| Upland Brewing Co | Coastbuster | Imperial India Pale Ale | Coastbuster delivers the best of West Coast hops: tropical, fruity, and floral aromas and flavors. With a light malt character and a dry finish, this beer lets Simcoe, Amarillo, Columbus, and Cascade shine through while keeping bitterness in balance. | 8.5 | 65 |
| Upland Brewing Co | Hopsynth | American-Style Sour Ale | A lighter hoppier sour ale, Hopsynth has a distinct flavor profile of fresh hops melded with tartness. Huge wafts of piney, tropical and citrus hop aromas come from the glass. Polite lactic acid tartness complements the grassy and grapefruit hop flavors. | 6 | 10 |
| Upland Brewing Co | Oktoberfest | German-Style Maerzen | Our Oktoberfest is a traditional Bavarian lager featuring all-German malts and rare German hops. The aroma is authentic, the taste is sweet and malty, and the finish is crisp and hoppy. Perfect for a fall day | 6.7 | 20 |
| Upper Hand Brewery | 906 Ale | Imperial Red Ale | Brewed in celebration of the 906 area code, 906 Ale is a huge, hoppy Imperial Red Ale. Deep, ruby red from specialty malts, this beer has big, lingering, juicy hop flavors and bitterness. | 9 | 0 |
| Upper Hand Brewery | Old Fighter | American-Style Barley Wine Ale | A bold, brash take on the American Style Barley Wine, Old Fighter is a tribute to the legendary Northern Pike. Eight hop varieties combine with seven different types of grain, including rye grown right here in the U.P., to offer assertive aromas and a full | 10 | 0 |
| Upper Hand Brewery | Upper Hand Lager | American-Style Amber Lager | Upper Hand Lager is perfect for any season in the North, and strikes a balance of substantial flavor and moderate body. This lager has a crisp bite, with herbal and floral hop aroma balanced out by a subtle malt character. | 5 | 0 |
| Upslope Brewing Company | Upslope Belgian Style Blonde Ale (with Guava) | Belgian-Style Fruit Beer | A sessionable Belgian Style Blonde Ale brewed with guava - a light sipper with a tropical touch. | 4 | 25 |
| Upslope Brewing Company | Upslope Belgian Wit | Belgian-Style Witbier | This crisp Wit is lightly filtered and spiced with chamomile, lemon peel, orange peel, and coriander. | 4.4 | 20 |
| Upslope Brewing Company | Upslope Brown Ale | American-Style Brown Ale | Medium-bodied Brown Ale with a rich, malty backbone balanced with an assertive hop character. Ends with a smooth, dry finish. | 6.7 | 40 |
| Upslope Brewing Company | Upslope Craft Lager | American-Style Lager | A premium American lager brewed entirely of malted barley. A clean, easy, light-bodied lager for the ages. | 4.8 | 19 |
| Upslope Brewing Company | Upslope Experimental Hop IPA | American-Style India Pale Ale | West Coast-style IPA with tropical and citrus aromas combined with a resiny hop bitterness from experimental Idaho Hop #7 | 7.3 | 65 |
| Upslope Brewing Company | Upslope Imperial India Pale Ale | Imperial India Pale Ale | An assertively hopped 10% ABV Imperial IPA; golden orange color with a medium body. Enjoy subtle flavors of pineapple and melon with the central hop notes of citrus and pine. | 10 | 90 |
| Upslope Brewing Company | Upslope Pumpkin Ale | Pumpkin Spice Beer | Local baby bear pumpkins make this a truly local farm to brewhouse collaboration. A custom blend of six spices rounds out the flavors in this fall seasonal beer. | 7.7 | 25 |
| Upslope Brewing Company | Upslope Zwickel Pilsner | German-Style Pilsener | Bright, unfiltered German Pilsner that's smooth with a spicy, herbal bitterness. | 4.7 | 39 |
| Ursula Brewery | Crustless | Robust Porter | A robust porter with raspberries and peanut butter. | 6 | 0 |
| Ursula Brewery | Lithium Sunset | Munich-Style Helles | A traditional German Helles style that we delicately dryhop with noble hops | 5.5 | 0 |
| Ursula Brewery | Nautical Buzz | Coffee Beer | Our signature IPA dosed with cold brewed Ethiopian coffee roasted by Logan House | 7 | 0 |
| Ursula Brewery | Noch | Wood- and Barrel-Aged Strong Stout | A big roasty Imperial Stout aged in California brandy barrels - pouring at Pro-Am booth | 9.8 | 0 |
| Ursula Brewery | Via Chicago | American-Style Pale Ale | An intensely tropical strong pale ale | 6 | 0 |
| Verboten Brewing | Angry Banjo | Historical Beer | Inspired by the once-popular indigenous style from Kentucky, this beer is made with American malts, flaked rice, and rye. Chocolate and caramel malts give color and flavor to this clean, refreshing Kentucky Common. | 5.8 | 0 |
| Verboten Brewing | Laze About | Chili Beer | An American golden ale with roasted habanero, jalepeno peppers, and Palisade peaches. A little sweet with a hint of heat. | 6.5 | 13 |
| Verboten Brewing | Little Nonsense | Wood- and Barrel-Aged Strong Stout | An imperial oatmeal stout aged in bourbon barrels. | 11 | 38 |
| Verboten Brewing | Mountain Man | Wood- and Barrel-Aged Strong Beer | Bronze medal winner at the 2014 World Beer Cup, this strong ale made with American malts, flaked rye and aged in bourbon barrels. | 12 | 27 |
| Verboten Brewing | Silent Guardian | Imperial India Pale Ale | Our Imperial IPA is made with Golden Promise and a touch of Munich malts. It is hopped with CTZ, Eureka and Citra from the mash and to the whirlpool. With 4 lbs. of hops per barrel, it is dry hopped twice for flavors of citrus, pine, and tropical fruits. | 9.5 | 100 |
| Virginia Beer Company, The | Elbow Patches | Oatmeal Stout | To be enjoyed with breakfast, lunch, and dinner. The use of flaked oats creates a smooth, velvety base that sets the stage for aromas reminiscent of chocolate & coffee. A surprising lack of astringent bitterness rounds out this dark beer's wide appeal. | 6.2 | 26 |
| Virginia Beer Company, The | Green Acres New England Style IPA | American-Style India Pale Ale | Brewed with yeast procured from RVA Yeast Labs in Richmond, VA; hopped with Centennial and Galaxy; then dry-hopped at 3 LBS PER BBL with Galaxy. Full-bodied with notes of tropical fruit such as mango and pineapple. | 7.1 | 75 |
| Virginia Beer Company, The | Rob Your Head Imperial Red | Imperial Red Ale | This stark Red Ale complements our year-round offerings each fall. Roasted & caramel malts deliver a robust body that is balanced by assertive bitterness and a big dry-hop of classic American IPA hops. Simcoe + Amarillo combine for piney & citrusy aromas. | 8.4 | 72 |
| Virginia Beer Company, The | Saison Tournante - Lemongrass + Citra | Specialty Saison | Brewed with a traditional Belgian Saison yeast strain sourced from nearby RVA Yeast Labs that produces a spicy & estery base, this late summer Saison features a recipe that explores a New World take on an Old World style. | 4.8 | 33 |
| von Trapp Brewing | Bohemian Pilsner | German-Style Pilsener | Our award winning interpretation of a Bohemian Style Pilsner. Spicy, citrus peel botanicals combine with a dry, peppery finish to create a truly thirst-quenching lager. A beer that demands you take more than one sip | 5.4 | 42 |
| von Trapp Brewing | Dunkel Lager | American-Style Dark Lager | Creamy, toffee aromas balance the bitterness of Munich malts in our roasted brown lager. Although dark in color, Dunkel is medium in body and finishes dry and clean, resulting in a rich lager that can be enjoyed throughout the year.\t | 5.7 | 22 |
| von Trapp Brewing | Golden Helles | Munich-Style Helles | A floral hop aroma with a bready malt balance. Traditional in style, Helles is brewed with pilsner malt to produce a dry, snappy finish while perle and tettnanger hops create a spicy, herbal hop aroma. The result is an incredibly clean yet complex lager. | 4.9 | 20 |
| von Trapp Brewing | India Pale Lager | Czech Premium Pale Lager | a hop forward lager that manages the complex task of highlighting the citrus and floral aromas of hops while respecting the depth of flavor provided by malts. India Pale Lager has a vibrant grapefruit peel on the nose, and finishes crisp and clean. | 5.5 | 55 |
| von Trapp Brewing | Oktoberfest | American-Style Maerzen/Oktoberfest | Our Oktoberfest is brewed with a blend of light and dark Munich Malts, for its depth and residual sweetness. The hallertau and Tettnang hops add a floral yet peppery aroma. With notes of Caramel and toffee. It's our take on this traditional fest beer. | 5.6 | 35 |
| von Trapp Brewing | Vienna Style Lager | American-Style Amber Lager | Named for the city that created the style, our amber lager is malt forward with a grassy, crackery hop aroma. A classic blend of German malts and hops develop lingering flavors of biscuit and caramel on the finish. | 5.2 | 33 |
| Waddell's Brewing Co. | Hop Comet | Session Beer | Mono hopped to showcase Comet. Looks like a tangerine and drinks like a grapefruit. No residual hop on finish. | 5.25 | 37 |
| Waddell's Brewing Co. | The Blackberry | Fruited American-Style Sour Ale | Boasts of locally grown and picked Marion Blackberries. No artificial colors and flavors added. Kettle Sour. | 6.5 | 10 |
| Waddell's Brewing Co. | Vienna Lager | Vienna-Style Lager | Straw colored, light and crisp lager. Authentic yeast, malt, and hops used in this true-to-style treat. | 5 | 15 |
| Wander Brewing | Blackberry Fruit Puncheon | Specialty Saison | Saison fermented with blackberries aged for 3 months in red wine puncheons | 8.2 | 0 |
| Wander Brewing | Sauraha | Other Belgian-Style Sour Ale | Blond ale aged 1 year in barrels with a mixed culture | 7.1 | 0 |
| Wander Brewing | Sossusvlei | Belgian-Style Flanders Oud Bruin or Oud Red Ale | Flanders Red aged 18 months in wine barrels | 6.6 | 0 |
| Wander Brewing | Together | Belgian-Style Dubbel | Belgian-style dubbel | 7.2 | 0 |
| Wander Brewing | Wild Warehouse | Wood- and Barrel-Aged Pale to Amber Beer | Saison aged 1 year in chardonnay barrels | 6.8 | 0 |
| WeldWerks Brewing Co. | Apricot Gose | Leipzig-Style Gose | A generous apricot addition complements the tartness of the base beer and the sea salt and coriander add to the complexity, producing a beer that is tart, dry, salty, fruity and extremely refreshing. | 4.6 | 9 |
| WeldWerks Brewing Co. | Barrel-Aged Mexican Achromatic | Wood- and Barrel-Aged Strong Stout | Our Mexican Imperial Stout brewed with cacao nibs, cinnamon sticks and vanilla beans and aged in bourbon barrels. Insanely delicious and slightly dangerous! | 12.8 | 60 |
| WeldWerks Brewing Co. | Coffee Maple Achromatic | American-Style Imperial Stout | A sweet, caramel malt backbone and a rich, chewy, thick mouthfeel is perfectly complemented with maple syrup and a huge addition of freshly roasted single origin Peruvian beans. | 10.5 | 60 |
| WeldWerks Brewing Co. | Juicy Bits | American-Style India Pale Ale | Huge citrus and tropical fruit character with a softer, fluffier mouthfeel than traditional IPA's. The end result is a beer reminiscent of citrus juice with extra pulp, thus the name Juicy Bits. | 6.7 | 52 |
| WeldWerks Brewing Co. | Puesta del Sol | Vienna-Style Lager | A smooth malt base is complemented with a light hop addition, adding just enough bitterness to balance the malt character while working with the lager yeast to produce a clean and complex beer with a crisp, dry finish. | 5.4 | 18 |
| Werk Force Brewing Co | Apricot Vultures | Specialty Saison | Farmhouse ale with a punch of apricot, Nelson Sauvin hops and Belgian candi sugar, fermented with Belle Saison yeast. Notes of white wine paired with the fruity, peppery yeast esters. | 8.8 | 0 |
| Werk Force Brewing Co | Oats Made Me Do It | American-Style Pale Ale | We couldn't do a normal pale ale. The oats wouldn't let us. They made us throw Citra hops in the mash with them, and when that wasn't enough, they made us throw more in the boil, then even more while they cooled off. | 5.5 | 0 |
| Werk Force Brewing Co | Pressure Drop | American-Style India Pale Ale | A Farmhouse IPA with Tons of Columbus, Citra, Amarillo and Mosaic Hops. Don't Let the High ABV Fool You, This is an Extremely Drinkable Hoppy Farmhouse IPA. | 7.6 | 0 |
| Werk Force Brewing Co | The Beer Formerly Known As... | American-Style India Pale Ale | Pale, Vienna, and Caramel 40L grain bill, dry hopped with Citra and Amarillo Hops. Crystal clear and awesomely aromatic, this beer has strong tropical fruit notes coming from its copious hop additions. | 6.8 | 0 |
| West Flanders Brewing Co | Angry Monk | Belgian-Style Pale Strong Ale | The aroma of this brew is heavy on the caramelized banana side, with a dash of licorice. | 6.8 | 30 |
| West Flanders Brewing Co | Mr. Chain Blue Lightnin' | Imperial India Pale Ale | This beer has floral and lemon notes that are boldened by a strong malt backbone. | 8.7 | 102 |
| West Flanders Brewing Co | Saison Locale no. 13 | Belgian-Style Pale Ale | Saisons are a traditional Belgian farmhouse ale brewed with a combination of herbs and spices that the farmers currently had on hand. Batch no. 13 includes, coriander, pink peppercorn and galangal root. | 5 | 18 |
| West Flanders Brewing Co | Sunnyvale Double IPA | American-Style India Pale Ale | Bursting with hop flavor but doesn't kick you in the face. | 8.2 | 83 |
| West Flanders Brewing Co | Trippel Lutz | Belgian-Style Tripel | Apricots and toasted nuts fill the aroma and a delicate addition of Noble hops balances the unique flavors of this incredible ale. | 7 | 22 |
| West Sixth Brewing Co | Comin' in Hot Ginger Braggot | Herb and Spice Beer | 2016 West Sixth Homebrew Competition winner being poured at GABF. | 8 | 0 |
| West Sixth Brewing Co | Half-Bite IPA | Session India Pale Ale | Full bodied, citrusy session IPA hopped with Citra, Centennial, and Columbus. | 3.5 | 0 |
| West Sixth Brewing Co | Lemongrass American Wheat | Field Beer | American wheat brewed with lemongrass and hopped with Sorachi Ace. | 5.5 | 0 |
| West Sixth Brewing Co | Pay It Forward Cocoa Porter | Robust Porter | Delicious porter brewed with organically grown, fair trade cocoa nibs. Loads of chocolate and coffee notes. | 7 | 0 |
| West Sixth Brewing Co | Sixfold IV: American Sour Ale | Wood- and Barrel-Aged Sour Beer | From our Sixfold Wild and Sour Series comes an American Sour aged in wine barrels with Brettanomyces, Pediococcus, and Lactobacillus added. | 6.5 | 0 |
| West Sixth Brewing Co | Snake Cake | Wood- and Barrel-Aged Strong Stout | Imperial stout aged in bourbon barrels with cocoa nibs and vanilla beans. A real crowd-pleaser! | 13 | 0 |
| Weyerbacher Brewing Co | Brünicorn (Boysenberry) | Fruited Wood- and Barrel-Aged Sour Beer | Pronounced berry musk with an inordinate sour cherry & strawberry jam-like perfume. Delicately dry & straw-like malt flavors yield to crisp & bold bramble fruit notes. Pinot grape & oak tannin round out the finish of this mysteriously complex creature. | 7.5 | 0 |
| Weyerbacher Brewing Co | Line Street Pilsner | German-Style Pilsener | A hoppy pilsner using Centennial and Mandarina Bavaria hops. This beer has a crisp, refreshing bitterness up front that fades into a dry, palate quenching finish. | 5.3 | 0 |
| Weyerbacher Brewing Co | Riserva | Fruited Wood- and Barrel-Aged Sour Beer | Fermented on red raspberries with a blend of Saccharomyces yeast, Brettanomyces yeast and lactic acid bacteria. Aging for more than a year in oak barrels gives the beer a pungent raspberry aroma, a lovely red color and a balancing wood character. | 10 | 0 |
| Weyerbacher Brewing Co | Sunday Morning Stout | Wood- and Barrel-Aged Strong Stout | The aromas of roasted coffee and bourbon awaken your senses while their flavors blend with hints of chocolate, roasted malt, vanilla and caramel. | 11.3 | 0 |
| Whitestone Brewery | Cedrela Hefeweizen | South German-Style Hefeweizen | Unfiltered German style Hefeweizen aged on Spanish Cedar. Notes of clove and cedar with a tropical nose and aroma. | 5 | 8 |
| Whitestone Brewery | Grand Daddy Porter | Wood- and Barrel-Aged Dark Beer | Our Porch Daddy Baltic Porter aged in Treaty Oak Red Handed Bourbon barrels | 9 | 20 |
| Whitestone Brewery | Konverter Kolsch | German-style Kölsch | Light, extremely clear and crisp beer. Mild malt sweetness with low earthy hop aroma | 4.7 | 17 |
| Whitestone Brewery | Lovely Day IPA | American-Style India Pale Ale | Brewed to give a malty mouthfeel that leads you into a clean, citrusy hop profile of Centennial, Mosaic and the tropical melon notes of Mandarina Bavaria. | 6.7 | 70 |
| Whitestone Brewery | Porch Daddy Porter | Baltic-Style Porter | A Baltic Porter style with rich malty sweetness up front with a slightly dry coffee and caramel finish | 8.1 | 20 |
| Wibby Brewing | Lightshine Helles | Munich-Style Helles | Crisp, clean and approachable | 5.5 | 22 |
| Wibby Brewing | Moondoor Dunkel | European-Style Dark Lager | Cacao nibs (bakers chocolate) provide for a coffee-like, roasty start to this easy finishing dark lager. | 5.5 | 25 |
| Wibby Brewing | No Dos Vienna Lager | Vienna-Style Lager | This Amber lager was Brewer with Jim Mauerer and is being entered into the Pro-Am competition at GABF 2016. | 5.5 | 26 |
| Wibby Brewing | Wibby IPL | American-Style India Pale Ale | Crystal, centennial, cascade, simcoe & mosaic hops used in our India pale lager. | 7 | 76 |
| Wibby Brewing | WIBtoberfest | American-Style Maerzen/Oktoberfest | All American hops, all German malt in this boulder Country favorite. | 5.36 | 24 |
| Wicked Weed Brewing - Asheville | Bedeviled | Belgian-Style Pale Strong Ale | Belgian-Style Golden Strong Ale | 9 | 0 |
| Wicked Weed Brewing - Asheville | Cerise Morte | Belgian-Style Fruit Lambic | Barrel-Aged American Sour Ale Fermented with Cherries | 6.1 | 0 |
| Wicked Weed Brewing - Asheville | Coolcumber | Field Beer | Golden Ale brewed with Cucumbers, Basil and Juniper Berries | 5.5 | 0 |
| Wicked Weed Brewing - Asheville | Dark Age | Wood- and Barrel-Aged Strong Stout | Bourbon-Barrel Aged Imperial Stout | 12 | 0 |
| Wicked Weed Brewing - Asheville | Framboos Morte | Belgian-Style Fruit Lambic | Barrel-Aged American Sour Ale Fermented with Raspberries | 6.4 | 0 |
| Wicked Weed Brewing - Asheville | Freak of Nature | Imperial India Pale Ale | West Coast Style Imperial IPA | 8.5 | 0 |
| Wicked Weed Brewing - Asheville | Garcon de Ferme | Belgian-Style Fruit Beer | Brettanomyces Farmhouse Ale Fermented with Peaches | 6.2 | 0 |
| Wicked Weed Brewing - Asheville | Golden Angel | Belgian-Style Fruit Beer | Barrel-Aged American Sour Ale Fermented with Apricots | 7 | 0 |
| Wicked Weed Brewing - Asheville | La Bonte Pear | Mixed-Culture Brett Beer | Brettanomyces Farmhouse Ale Fermented with Pears | 6.5 | 0 |
| Wicked Weed Brewing - Asheville | Lunatic | Belgian-Style Blonde Ale | Belgian-Style Blonde Ale | 6.5 | 0 |
| Wicked Weed Brewing - Asheville | Pernicious | American-Style India Pale Ale | West Coast Style India Pale Ale | 7.3 | 0 |
| Wicked Weed Brewing - Asheville | Red Angel | Belgian-Style Fruit Lambic | Barrel-Aged American Sour Ale with Raspberries | 7 | 0 |
| Wicked Weed Brewing - Asheville | White Angel | Belgian-Style Fruit Beer | Barrel-Aged American Sour Ale Fermented with Muscadine Grapes | 7.3 | 0 |
| Wild Woods Brewery | Banana Walnut Hefeweizen | Field Beer | Wheat beer aged on walnuts and specifically fermented to bring out banana-like esters form the German yeast strain | 6 | 12 |
| Wild Woods Brewery | Bourbon Barrel Scotch Ale | Wood- and Barrel-Aged Strong Beer | Strong Scotch Ale aged in a Buffalo Trace Bourbon Barrel | 10.7 | 40 |
| Wild Woods Brewery | Nectarine & Thyme Saison | Specialty Saison | Saison brewed with fresh Thyme and aged on fresh Nectarines | 5.9 | 27 |
| Wild Woods Brewery | Sunflower Lager | Specialty Beer | American Lager brewed with Malted Colorado Sunflower Seeds | 4.9 | 11 |
| Winchester Brew Works LLC | | NULL | | 0 | 0 |
| Winchester Brew Works LLC | Big Schloss Imperial Chocolate Stout | American-Style Imperial Stout | Rich and roasty, This stout is made with pounds of Dutch-process cocoa powder for a bittersweet finish. | 8.1 | 46 |
| Winchester Brew Works LLC | Coconut Canoe Love Cream Ale | American-Style Cream Ale | Crisp and refreshing. This traditional cream ale is lightly sweetened by corn and aged on unsweetened coconut. | 5.2 | 31 |
| Winchester Brew Works LLC | Coffee Canoe Love Cream Ale | Coffee Beer | This traditional cream ale is aged on rich and roasty coffee beans. Light in color, big in coffee flavor. | 5.2 | 31 |
| Winchester Brew Works LLC | Fire Road Chipotle Smoked Porter | Chili Beer | A malty porter with a touch of smoked malt and aged with dried ancho chiles for a bit of bite | 4.7 | 39 |
| Winchester Brew Works LLC | Juicy Session IPA | American-Style India Pale Ale | A fruity east-coast style IPA dry-hopped with Simcoe and Azacca. Tropical fruit aromas and silky mouthfeel. | 5.4 | 49 |
| Wit's End Brewing Co | Big Willie Style | Pale American-Belgo-Style Ale | Introducing the Belgian-style Imperial Oatmeal IPA! Intense spicy and citrusy flavors softened by the addition of flaked oats. | 9.2 | 0 |
| Wit's End Brewing Co | Green Man Ale | American-Style India Pale Ale | Green Man is what we call a reddish IPA. Primarily hop forward with that familiar tiny citrusy finish with a solid malt anchor for balance | 6.5 | 0 |
| Wit's End Brewing Co | Jean-Claude Van Blond | Belgian-Style Blonde Ale | Fruity and spicy, JCVB is an award winning Belgian blond with enough complexity for us beer geeks, yet approachable for new crazy beer drinkers. | 6.8 | 0 |
| Wit's End Brewing Co | Scotchy, Scotch, Scotch Ale | Peated Scotch Ale | Intense peated strong scotch ale with a chewy malt base for balance. | 7.3 | 0 |
| Wit's End Brewing Co | The Fresh Prince | Fresh or Wet Hop Ale | The Fresh Prince is brewed with local fresh hops and has a grassy chlorophyll note giving way to a peppery citrus finish. | 7 | 0 |
| Wolf Creek Brewery | Big Bad Belgian | Belgian-Style Tripel | Belgian-style Triple brewed w/Belgian Pilsen Malt, Belgian Candy Syrup. BBB Triple is a Deceivingly Strong w/Complex Fruitness. | 9 | 27 |
| Wolf Creek Brewery | Howlin' Hefeweizen | South German-Style Hefeweizen | Our Award Winning Bavarian Style Hefeweizen w/flavors of Banana, clove & apricot. Refreshing & full flavored with very little bitterness. | 4.8 | 14 |
| Wolf Creek Brewery | Lone Wolf - Mosaic | American-Style India Pale Ale | The Single-Hopped IPA is designed to explore the characteristics found in different Hop Varieties & embrace each one for its uniqueness. | 6.3 | 57 |
| Wolf Creek Brewery | PumpkinWeizen | Pumpkin Spice Beer | The Seasonal Version of our Bavarian Hefeweizen is made with Real Pumpkin, Brown Sugar & Pumpkin Pie Spices. | 6.3 | 16 |
| Wonderland Brewing Co. | 2016 Barley WIne | Wood- and Barrel-Aged Strong Beer | Bourbon barrel aged for thirteen months, this special once a year release is made with the highest quailty malts and hops from around the world. Caramel malt sweetness and a balanced hop profile blend with a punch of bourbon oak and a fruity tang. | 9.9 | 64 |
| Wonderland Brewing Co. | Drink Me! ESB | English-Style Extra Special Bitter | Extra Special Bitter - This elegant small batch brew screams ' Traditional English Beer'. English hops and malt create a wonderfully toasty and musky flavor with dry, balanced bitterness. This is one of our brewer's favorites and is sure to go fast! | 5.2 | 41 |
| Wonderland Brewing Co. | The Cuban Import | Export Stout | English Foreign Extra Stout Bold - This assertive and bold stout screams "Who's the Boss". In this case, it isn't Tony Danza. Roasted coffee aroma, burnt sugar, tobacco, and a hint of caramel sweetness. Stout lovers - Come one, come all! | 7.18 | 53 |
| Wonderland Brewing Co. | Tripel Tea Party | Belgian-Style Tripel | This high gravity brew offers just the right mix of spicy, malty, and earthy notes. Aromas of orange peel will greet you and a creamy texture will delight you! | 8.32 | 43 |
| Wonderland Brewing Co. | Wet Hop 2016 | Fresh or Wet Hop Ale | Wet Hop IPA Brewed with 80 pounds of fresh Nugget hops from the Western Slope of Colorado, this year's Wet Hop has flavors of peaches and apricots with a blast of hop bitterness that finishes clean and dry on the palate. | 7.2 | 75 |
| Worthy Brewing Company | Coeur de la Peche | Belgian-Style Fruit Beer | Heart of the Peach takes our traditional saison with the addition of real peach and apricot purees. Lots of peach on the nose with a slightly tart finish. | 7 | 25 |
| Worthy Brewing Company | Easy Day Kolsch | German-style Kölsch | Light, crisp and easy drinking, with an easygoing hop finish. Made for the easiest days. | 4.5 | 25 |
| Worthy Brewing Company | Prefunk Pale | American-Style Pale Ale | Citra & Amarillo hops give a delicous juicy hop burst, balanced with caramel maltiness. Finishes smooth, dry and sessionable. | 5.5 | 50 |
| Worthy Brewing Company | Smoked Wheat Everyday | Other Smoke Beer | Smoke on the nose, wheat on the palate. Made with oak smoked wheat, this brew is easy drinking with ints of banana and clove. | 3.7 | 26 |
| Worthy Brewing Company | Worthy IPA | American-Style India Pale Ale | A well-blanced beer that fucuses on hop flavor and aroma more than bitterness. Clean and crisp with hints of pineapple, mango and lemon. | 6.9 | 69 |
| Wynwood Brewing Company | La Rubia | Golden or Blonde Ale | It has a nice crisp bitterness to it with a slight bready and sweet flavor. | 5 | 16 |
| Wynwood Brewing Company | Magic City | American-Style Pale Ale | Our Pale Ale is brewed with Amarillo hops which give this beer an excellent balance between the hop character and malt backbone | 5.6 | 35 |
| Wynwood Brewing Company | Penit | Imperial India Pale Ale | In our opinion it's the perfect brew for Imperial IPA lovers. | 8.9 | 150 |
| Wynwood Brewing Company | Pop's Porter | Robust Porter | Gold Medal winner at GABF is made with a blend of roasted malts that give this beer a nice, roasty aroma with hints of chocolate and coffee. | 6.2 | 41 |
| Wynwood Brewing Company | Wynwood Fox | Imperial Red Ale | A nice balance of malt, light fruitiness, and full on hops round out this ale. | 7.5 | 25 |
| Yachats Brewing | Cetacea | Specialty Saison | The thoughtful addition of Szechuan Peppercorns, and our Saison yeast, reveal a bright, floral, and citrus experience. Named After: aquatic marine mammals including whales and dolphins | 6.5 | 0 |
| Yachats Brewing | Perpetua Xtra | American-Style Pale Ale | An American Pale Ale that has a clean bitterness and refreshing malt profile. Whole leaf Cascade and Simcoe hops provide beautiful citurs notes, followed by a lightly toasted character of pale and munich malts. Named After: A forested headland overlook | 5.4 | 0 |
| Yachats Brewing | Thor's Well | American-Style India Pale Ale | This IPA has a crisp malt build with an assertive piney bitterness and a strong floral finish. Named After: A 20ft deep natural sinkhole off the coast of Yachats | 7.2 | 0 |
| Yachats Brewing | Yachats Peche | Wood- and Barrel-Aged Sour Beer | This Saison was fermented in a used open punch down oak wine tank for a few weeks and transferred onto fresh pitless peaches for a few months. It was then blended with a Hungarian oak fermented wine barrel Saison. | 0 | 0 |
| Yak and Yeti | Chai Milk Stout | American-Style Stout | A creamy but easy drinking milk stout brewed with lactose and our custom blend of chai spices. A Yak & Yeti classic! | 5.2 | 28 |
| Yak and Yeti | Jalapeno Lena | Chili Beer | Light in color, not in flavor. Aged on halapeno peppers for a deliciously aromatic and moderately spicy beer. | 5.1 | 35 |
| Yak and Yeti | Sun Temple IPA | American-Style India Pale Ale | A juicy and tropical fruit forward New England style IPA. Notes of Peach, Citrus & Mango. Excessively hopped with El Dorado, Simcoe, & Citra hops | 7.1 | 60 |
---