No Comments
A Holiday Brewski at the Zooski | Denver Zoo Lights Tap List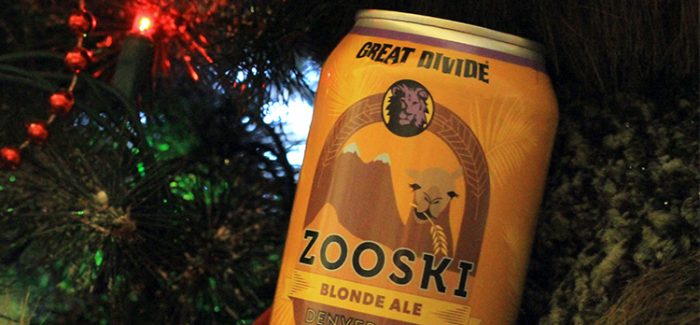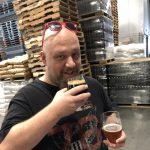 In a city like Denver where the craft beer market is insanely competitive, party planners and marketing teams now build events around a top-notch tap list—it's no longer an afterthought or bonus. Take Denver Zoo, for example. Not so long ago, patrons would have been stoked to have any kind of beer available as they peered at Pachyderms. But now, during the 28th annual Zoo Lights, the park proudly presents its visitors with a carefully cultivated beer menu, which includes over 20 craft brews.
"The shift in beer culture here is absolutely in response to the growing beer culture in Denver," said Jake Hoeffner, the food and beverage operations manager for Denver Zoo. "People want a variety of beer to choose from, and they want local beers on tap. We are doing our best to fit into that craft beer-driven spirit that seems to be growing faster and faster. In the last four years, we've gone from having eight beer lines scattered through the park, to 31 beer lines from 13 different breweries. It's been a lot of fun to cultivate and see the public's response!"
The Zoo Lights celebration has been a favorite holiday tradition in Denver for almost three decades. But where once people had to be content with Fireball-spiked hot chocolate stands scattered sparsely throughout the zoo (dark times indeed), they can now get high-quality beer from six different spots as they take in the animal encounters, enjoy the stunning display of over two million lights, and partake in the Festival of Lanterns.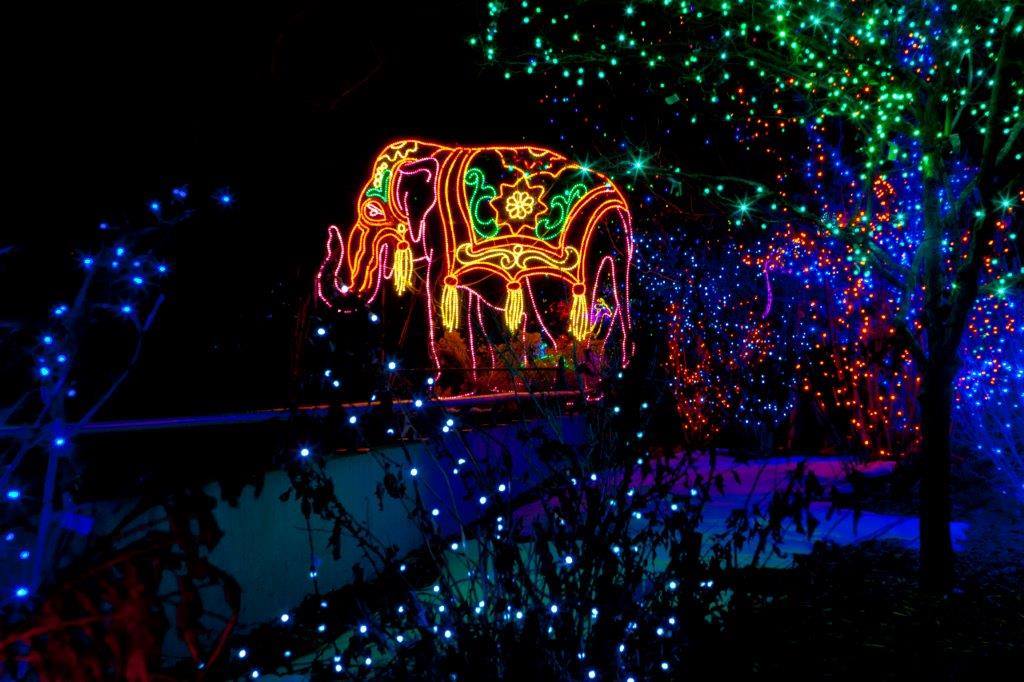 "Zoo Lights gets bigger and bigger every year; there are TONS of lights and they're beautifully done. It's a spectacle to walk around and look at them. And then throw in all the fun food and drink options and you can't help but have a blast. People walk away remembering how much fun they had, so they end up coming back. This all circles back around and makes Zoo Lights bigger and better year after year," said Hoeffner.
Notably, the event features a collaboration brew between Great Divide Brewing and Denver Zoo called Zooski—an easy-drinking 5% ABV blonde ale. The relationship between Great Divide and Denver Zoo started with a partnership between the zoo's Corporate Executive Chef Jake Crabtree and Great Divide Founder Brian Dunn.
"When we initially became partners with Great Divide, they were impressed by how much beer we actually go through at the zoo. After a year, we approached them and asked if they'd be willing to produce a beer specifically for us, and it was an immediate 'yes.' Brian and his team were nothing but supportive throughout the process and are exactly that as partners. We are very proud of how it turned out!" said Hoeffner.
The team at Denver Zoo deliberated back and forth for a couple of months, but ultimately settled on a traditional blonde ale. It's a mellow, crisp beer that is approachable for new beer drinkers, but something that craft beer drinkers would come back for. Great Divide canned up 270 cases for the beer, and it was a huge hit all summer long, and there are plans to can another batch in spring.
Even though Great Divide remains a strong partner, Denver Zoo has expanded their tap list significantly, and that's particularly evident in what they have in store for the thirsty attendees at Zoo Lights this year:
Great Divide Brewing Company
Denver Pale Ale
Colette Farmhouse Ale
Claymore Scotch Ale
Hibernation Ale
Heyday Modern IPA
Mexican Chocolate Yeti (Imperial Stout)
Titan IPA
Zooski (Blonde Ale)
Other Colorado Craft Brews
Voodoo Ranger IPA – New Belgium Brewing
Fat Tire (Amber) – New Belgium Brewing
Spruce Tip IPA – Upslope Brewing
Chai Milk Stout – Spice Trade Brewing
Maven (Red Ale) – Launch Pad Brewery
H&D Snug Vanilla Caramel Double Cream Ale – Horse & Dragon Brewing
Monkey's Wedding Coconut IPA – Resolute Brewing
Lite Brite (Sour Ale) – Odyssey Beerwerks
Hotbox Coffee Porter – Oskar Blues
Munchausen (Red Ale) – Rockyard Brewing
A Sloth Strikes Back (IPA) – Platt Park Brewing
Dear You (Saison) – Ratio Beerworks
Hoeffner punctuated his thoughts by saying "We are craft beer advocates ourselves, so we really put time into this tap list, and expanding the craft scene at the zoo. We want what Denver seems to want: a variety of high-quality, innovative and fun beers! Hearing the members getting excited about coming to the zoo to drink beer is great to see. At the end of the day, I'm just excited that the Denver community is as excited about this stuff as we are!"
Zoo Lights runs now through January 6. You can find more info and get tickets at the website here.
---