No Comments
2016 GABF Route Preview | Big Beers Route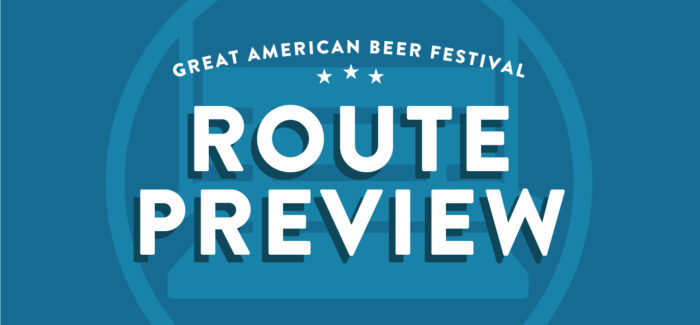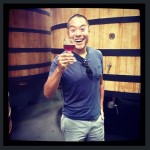 For the past month and a half our staff has been reaching out to every brewery attending the Great American Beer Festival to try to preview what they'll be bringing to the fest. As part of that research, we've sifted through that list of beers to bring you a series of themed routes to help you plan for your GABF based on various styles and flavors.
We kick things off this Monday in a BIG way, with a preview of the Big Beers Route. These beers are all 9% or higher and will knock you on your kiester. It's not recommended to try all of these and, as always, please be responsible with your consumption.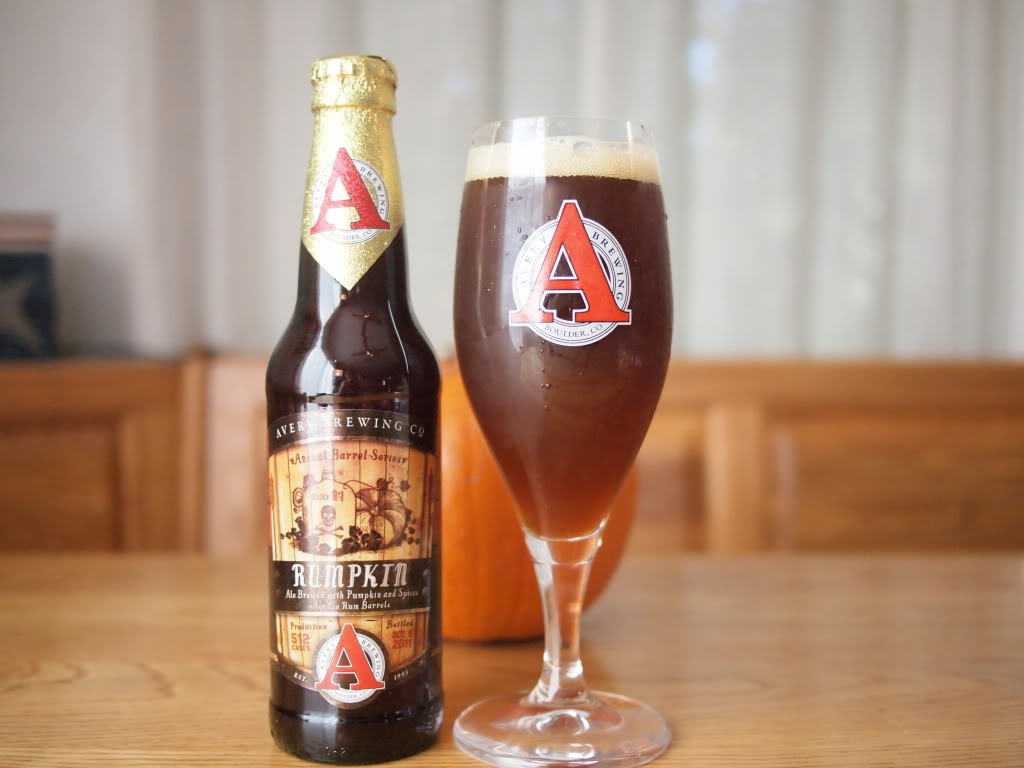 (512)
Whiskey Barrel Aged Double Pecan Porter: Double robust porter brewed with organic base malts, accented with pecans and aged in whiskey barrels.
Allagash
James Bean (10.4% ABV): Bourbon barrel-aged Belgian-style strong ale blended with cold press coffee.
Avery
Rumpkin (18.0% ABV): Rum barrel-aged pumpkin ale.
Tweak (17.5% ABV): Imperial stout with coffee.
Bell's
Black Note: One of the most sought-after stouts in Bell's history, Black Note Stout blends the complex aromatics of Expedition Stout with the velvety smooth texture of Double Cream Stout and ages the combination in freshly retired oak bourbon barrels for months.
The Bruery
Chocolate Rain (19.7% ABV): Bourbon barrel-aged imperial stout with cacao nibs and vanilla beans.
Copper Kettle
Snowed In (11.5% ABV): Intense coffee stout with notes of chocolate, aged in bourbon barrels.
Dogfish Head
120 Minute IPA (17% ABV, 120+ IBU IIPA): 120 Minute IPA is continually hopped with a copious amount of high-alpha American hops throughout the boil and whirlpool, and then dry-hopped with another pallet of hops. Unfiltered and abundantly hoppy, it's the Holy Grail for hopheads!
Dry Dock
Bligh's Barleywine (10.5% ABV): Malty and complex, this big beer has a strong caramel backbone supporting oak and whiskey flavors with hints of dark fruits. The nose wafts of coconut, toffee and a smooth hint of alcohol. The flavor and aroma meld, becoming one after just a single sip.
Elevation
False Summit (11.7% ABV): Bourbon barrel-aged Belgian quadrupel.
Fremont Brewing
BBomb (14.5% ABV): Bourbon barrel-aged Dark Star is a blend of 18, 12 and 8-month bourbon barrel-aged Dark Star in 12-year-old Kentucky bourbon barrels.
Foothills Brewing
Bourbon Barrel-Aged Sexual Chocolate (9.75% ABV): A cocoa infused Imperial Stout aged in bourbon barrels
Funky Buddha
Cabernet Barrel-Aged Nikolai Vorlauf: A thick body using oats and lactose is complimented by plenty of complex chocolate, cocoa and caramel undertones before finishing on a balanced, roasty note.
Goose Island
Bourbon County Brand Stout Regal Rye: Bourbon County Brand Stout aged in rye whiskey barrels with blackberries, Luxardo candied cherries, fresh sour cherries and sea salt.
Great Divide
Barrel Aged Yeti: This unique version of the monstrous Yeti Imperial Stout is aged for a least 12 months in whiskey barrels. The spirited aging process produces a hugely complex but mellowed Yeti, with its signature flavor profiles.
Harpoon
Interrobang (18.0% ABV): Imperial espresso stout.
Jailbreak Brewing
Van Dammit (9% ABV): A traditionally crafted Belgian dark strong ale with notes of plum, raisin and figs. The deep and complex malt backbone starts sweet and finishes clean and dry. Enjoy the finest in Belgian martial artistry.
Lakefront
Brandy Barrel-Aged Imperial Pumpkin Ale
Lickinghole Creek
Supreme Leader: Bourbon barrel Mexican-spiced imperial stout.
Liquid Mechanics
Bourbon Barrel-Aged Barleywine (13.7% ABV): Wood- and barrel-aged strong beer.
Mockery Brewing
Party at the Moontower: Aged in bourbon barrels for more than six months, Party at the Moon Tower is more than alright, alright, alright.
New Holland
Dragon's Milk Reserve Vanilla Chai (11% ABV): Combines robust malt character with the luxurious nuance of sweet chai. Aged in white-oak bourbon barrels, Vanilla Chai Dragon's Milk is a concert of luscious flavors.
Odell
Jolly Russian (13.3% ABV): Rum barrel-aged Russian imperial stout.
Oskar Blues
Bourbon Barrel-Aged Ten Fidy (12.9% ABV): Bourbon barrel-aged imperial stout, with 100% more wood.
Perrin Brewing
No Rules (15% ABV): NO RULES were followed throughout the creation of this product. This 15% imperial porter was made with coconut and turbinado sugar then laid down and aged in bourbon barrels for several months.
River North
Nightmare Fuel (13.5% ABV): Imperial stout with coffee.
Stone
Drew Curtis / Wil Wheaton / Greg Koch Stone Farking Wheaton w00tstout (13%): Barrel-aged stout with pecans, wheat and flaked rye.
Ska Brewing
Cru D' Etat (11.5% ABV): A Belgian specialty ale aged in an old wine foeder for nearly two years. This tart and complex ale has flavors of caramel and raisins with a hint of alcohol heat that will replace your feelings of boredom with a desire to go wild in the streets.
Spangalang
Nightwalker Imperial Stout (9.75%): This rich, malty stout may remind you of eating chocolate cake. You can also pick up subtle notes of berry in the aroma.
Verboten
Mountain Man (11% ABV): Bronze medal winner at the 2014 World Beer Cup, this strong ale is made with American malts and flaked rye and is aged in bourbon barrels.
WeldWerks
Barrel-Aged Mexican Achromatic (12.8% ABV): This is the Mexican imperial stout brewed with cacao nibs, cinnamon sticks and vanilla beans and is aged in bourbon barrels. Insanely delicious and slightly dangerous!
Coffee Maple Achromatic (10.2% ABV): A sweet, caramel malt backbone and a rich, chewy, thick mouthfeel is perfectly complemented with maple syrup and a huge addition of freshly roasted single origin Peruvian beans.
West Sixth Brewing
Snake Cake (13% ABV): Imperial stout aged in bourbon barrels with cocoa nibs and vanilla beans. A real crowd-pleaser!
Weyerbacher
Sunday Morning Stout (11.3% ABV): The aromas of roasted coffee and bourbon awaken your senses while their flavors blend with hints of chocolate, roasted malt, vanilla and caramel.
---