No Comments
The Great American Beer Festival Turns Forty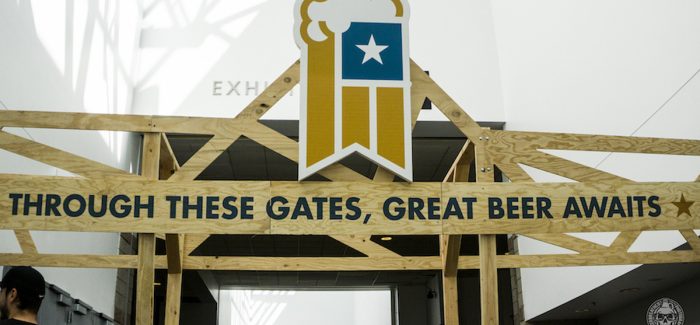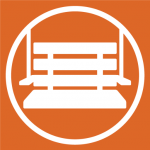 Over 10,000 beers judged. More than 2,000 different beers served. Five hundred breweries from across the country represented. Twenty five beer pairings curated by top-rated chefs. Four sessions. Three days. A lot of farts. This year, the Great American Beer Festival turns 40.
Between October 6 and 8, beer fans, brewers, beer judges and media will flood the Denver Convention Center for the fortieth anniversary of the Great American Beer Festival. The festival is held by the Brewers Association, and is back in-person for the first time in two years. While many things about the event will remain the same, they're pulling out extra stops to celebrate the big 4-0.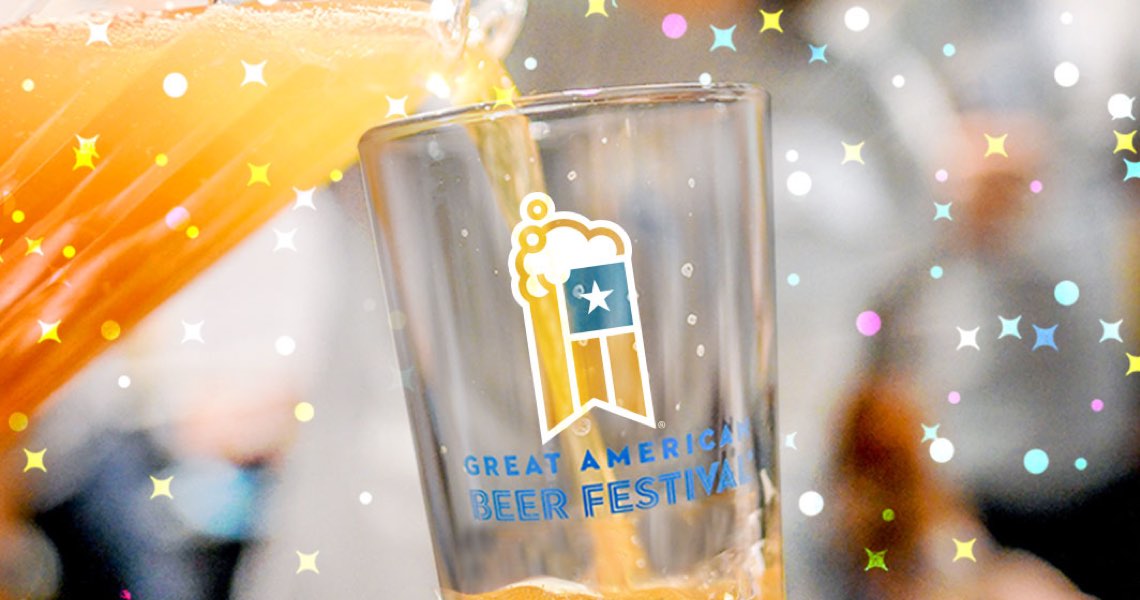 New Taprooms
A brand new taproom, "Wish We Were Here" joins the festival. At this taproom, attendees can sample beers from breweries who couldn't make it to the festival and sent beer instead. Petition to make this a requirement for people who respond anything other than "Yes" from now on. This taproom will join "Collaboration Nation," which highlights unique and limited collaboration brews made by craft breweries and home brewers. Additionally, past GABF medal winners can be enjoyed at the "Heavy Medal" taproom.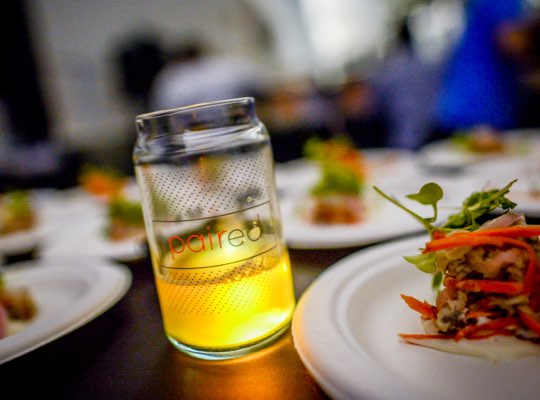 Because you need to eat something: PAIRED
Another new addition is PAIRED, a craft beer and food pairing component, separate from the festival itself. Tickets to PAIRED include craft beer and food samples curated by top-rated chefs across the country. Ticket holders receive unlimited 3 oz. pours of beers that cannot be found inside of GABF, each paired with a small plate. This is a great option if the list of over 2,000 beers intimidates you or if beer pairings are more your speed. You can also grab tickets to both PAIRED and GABF.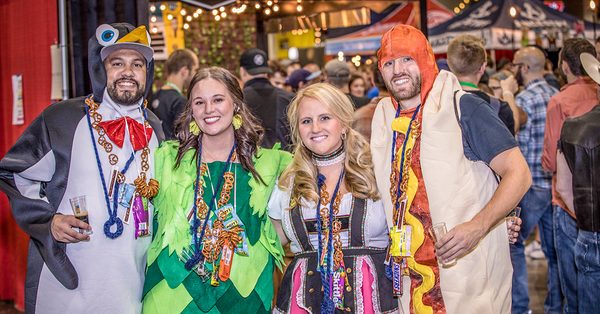 Turns 40, Makes Everyone Dress Up
For years, guests have attended GABF dressed to the nines, if your definition of dressing to the nines is considered "anything goes." This year, GABF is hosting official themed sessions, giving attendees the chance to win tickets to GABF 2023. To help with your list of what to pack (besides Liquid IV), here's the themes for each session:
Thursday (10/6): 80s Night
Throw it back to the early days of GABF by rocking a mullet. Shoulder pads and leg warmers are also encouraged. I wasn't alive in the 80s so I'm going as a ghost, with a mullet.
Friday (10/7): Festival Flair
The description of this theme is "anything goes". I've never been more concerned by an instruction being given for a beer festival. This helps to explain all of the farting rumors.
Saturday (10/8) Afternoon: Iconic Musicians and Bands
This is a fun one whether you're going solo or with a group. It's also the perfect session to rally after and head to the nearest karaoke bar, just saying.
Saturday (10/8) Evening: Movie and TV Characters
Please don't steal my Shrek costume idea.

Around the Festival
While it may be the largest, GABF isn't the only event happening next week in Denver. There are many events and special tappings happening nearby for locals and visitors to enjoy. To start, it's Denver Beer Week, which the Great American Beer Festival is a part of. Checkout the PorchDrinking 10th Anniversary Beer Fest on Wednesday to meet all of your favorite beer writers IRL. Additionally, local breweries will be hosting special events and tappings around the city throughout the week.
Whether it's your first time or fortieth time attending Great American Beer Festival, it's sure to be a great time. Cheers!
---