One Comment
First-Timer's Guide to Attending the Great American Beer Festival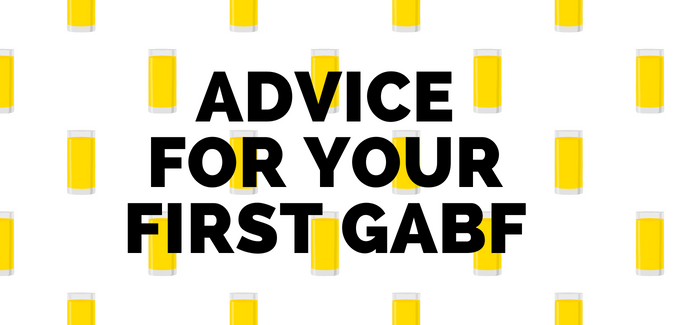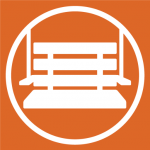 On Wednesday, I fly to Denver, Colorado for my first ever Great American Beer Festival. I've never attended GABF and I'd be lying if I said I wasn't overwhelmed. If you, like me, need advice for your first Great American Beer Festival, keep scrolling.
2022 GABF Routes:

Over the course of four days, tens of thousands of people spill into the Denver Convention Center to sample over 2,000 different beers from 500 breweries across the country. Medals are awarded to the best beers in their respective categories. People dress in costumes. Apparently, the entire festival reeks of farts. On top of all of that, those of us traveling into the festival are hit with a major altitude shift.
So, I did what I do when I have any question that I don't feel like Googling, I took to Twitter.
If you could give someone one piece of advice for their first time at GABF, what would it be?

— Rachel (@beergogglesrach) September 26, 2022
Responses flooded in. The tweet went viral* if you will. Here's advice for your first Great American Beer Festival.
*The phrase I use when I get more than three likes on Twitter.


Hydrate, hydrate, hydrate
First, don't forget to hydrate. It's a beer festival. That said, the size of the festival, mixed with the overall hype and high altitude in the city it's held make for even greater emphasis on this tip. Pack Liquid IV and plan to take it before, during, and after the festival. Drink ten times more water than you think you need to. Hydrate, hydrate, hydrate.
Note from a fellow first-timer: I ordered a ten-pack of Liquid IV yesterday. I'm going to two sessions and I fully plan to use ALL ten. Paws off.

Dump it
Yes, I'm referring to dumping beer at a beer festival. No one is going to be offended. You can't possibly sample all the beers that GABF has to offer and you certainly shouldn't try to. Whether you don't like a beer, don't need more of said beer, or simply want to switch to water, it's OK and recommended to dump beers. Just please, use a designated area to do so. A bonus pro-tip, ask for a rinse and drink the water to again…remain hydrated.
Note from a first-timer: Reserve chugging for the Malört shots you're forced to take when you visit/live in Chicago.

Eat (good) food
Another seemingly obvious one, right? If you truly want to ball out at the fest by enjoying food from some of the best culinary programs in America, PAIRED features small plates curated by top-rated chefs from across the country in addition to beer that won't otherwise be available inside the festival hall. For those not lucky enough to get tickets to PAIRED, there will be food trucks and concessions are also an option, but not one that comes highly recommended. Eat before you arrive, eat during the event, and (obviously) grab the late-night grub after. While this piece of advice may further lead to the fart aroma inside the festival, at least it takes away from the potential smell of vomit.
Note from a first-timer: If you would like to send me Dominos, I will not say no.

Skip the lines
Avoid the temptation. There are over two THOUSAND beers at the Great American Beer Festival. And you're waiting in line for one? I get it. There are going to be some incredible beers you just simply might miss. But that doesn't mean there aren't plenty of others to try. Plus, standing in lines is dweeby. You are not a dweeb.
(Editor's note: an alternate strategy – if you're with a friend, one of you stakes out a spot in line for that whale beer, and the other takes both glasses and fetches line beers. Take turns playing beer gofer.)
Note from a first-timer: If you do see me standing in line, no you didn't.

Explore outside of the festival
Explore everything that the Great American Beer Festival has to offer. But don't stop there. There's so much happening around the city during the week of GABF. The fest itself falls within Denver Beer Week, which includes a long list of special events, tappings, and more around town. They are also, as expected, much more intimate if that's your jam. Check out PorchDrinking's Complete GABF External Events Guide for a full breakdown of everything happening outside of the festival.
Note from a first-timer: Come hang at PorchDrinking's 10th Anniversary… but really it's GABF week, you can afford to call-in sick on Thursday… and Friday.

Ask for recommendations
Volunteers & brewers pouring at GABF likely have recommendations. Ask for them. This is also a good way to add some variety to the different booths and taprooms you visit throughout the session. Gamify this experience. Start at one booth, ask the volunteer for their favorite beer and repeat.
Note from a first-timer: I loved when people asked for recommendations when I poured at FOBAB.

Enjoy yourself
While there is very clearly a lot of advice for your first Great American Beer Festival, it's meant to be fun time. Let's keep it fun by following all of the incredible advice provided by people across the beer industry who have experienced their first times (plus some) at Great American Beer Festival. Meet your beer friends in real life. Hype up the breweries you love. Try something new. Fart less.
Note from a first-timer: Let's boogie.
2022 GABF Routes:
---