No Comments
The Weekly Buzz | September 21 – 27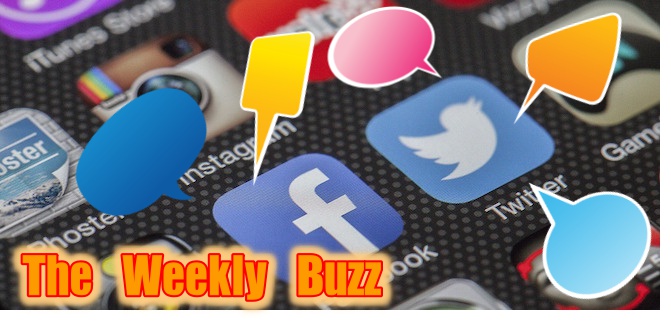 Another GABF has come and gone, and I spent the entire weekend working overtime and organizing my new house. I barely even drank. It was such a waste of my time and energy. On the bright side, I'm only seven days away from having a day off (followed by six more days of work). Until then, I'll have to live vicariously through "Beer Twitter." Good thing that never gets toxic! Anyhoo… here's The Weekly Buzz!

Was there some kind of beer festival last weekend?
These beer lovers are thirsty! 🍻 We're at the Great American Beer Fest. It just opened for day 1. pic.twitter.com/olZVKm3pgi

— Michael Konopasek (@MikeKonopasek) September 20, 2018
---
Congratulations to the medalists!
---
I didn't know there was cosplay at GABF!
---
Some breweries need to recover after GABF…
GABF is always such a good time and we are so lucky to be in this industry and to have had the opportunity to host so many of you this weekend! We will be closed tomorrow (Monday) to allow our staff to get some rest before… pic.twitter.com/fwl54U5hZ3

— Black Shirt Brewing (@BlackShirtBrew) September 24, 2018
---
…Others are prepping for the next big event.
If you don't want to drive to Darkness Day, there's another option. We looked at using Uncle Rico's van, but the logistics just didn't work, so we rented a bus instead. https://t.co/TF36LAJ6bV

— surlybrewing (@surlybrewing) September 24, 2018
---
I heard that his opponent is the Zodiac Killer.
Join us tomorrow evening to celebrate @BetoORourke's 46th birthday! We'll be serving pints of #BetoBeer, birthday treats will be provided. Food & merch for sale from @TxChiliQueens & F Word Gift Shop. Come out and register to #vote with our amazing volunteers! #BetoForTexas #atx pic.twitter.com/Plku5l5iuA

— Circle Brewing Co. (@circlebrew) September 25, 2018
---
In case you were wondering.
---
This is just plain cool!
You will have the opportunity to view several of the nineteenth-century lagering caves, including the caves on the second floor of the building which are not open to the public. More info at https://t.co/bDjbC5JkOT @doorsopenpgh

— Penn Brewery (@PennBrewery) September 26, 2018
---
I'm not sure where to start with this one.
We hear @IHOP is brewing beer. We'll see that…and raise them a pancake. #NationalPancakeDay https://t.co/O8Uy3r5f6f

— Sierra Nevada Beer (@SierraNevada) September 26, 2018
---
Wanna go muddin'?
This summer's crazy weather has taken a toll on our fields, and things might get a little messy on Saturday. We encourage all attendees to wear boots and dress appropriately. A change of clothes might not be a bad idea either! pic.twitter.com/GpbTIXsoeb

— Sly Fox Brewing Co (@SlyFoxBeer) September 26, 2018
---
Want a few dozen barrels?
WE HAVE BARRELS! And they will be for sale this Sunday, September 30 from 11:30- 2 PM at The Bruery Tasting Room, $40 each no limit. pic.twitter.com/UkzZAd011z

— The Bruery® (@TheBruery) September 26, 2018
---
Does your dog know any German drinking songs?
Dreaming about Harpoon Dogtoberfest… Happening this Sunday at our Boston, MA brewery! https://t.co/QajCTon7E2 pic.twitter.com/SX0OmooRA2

— Harpoon Brewery (@harpoonbrewery) September 26, 2018
---