No Comments
Favorite Beer Names of GABF 2022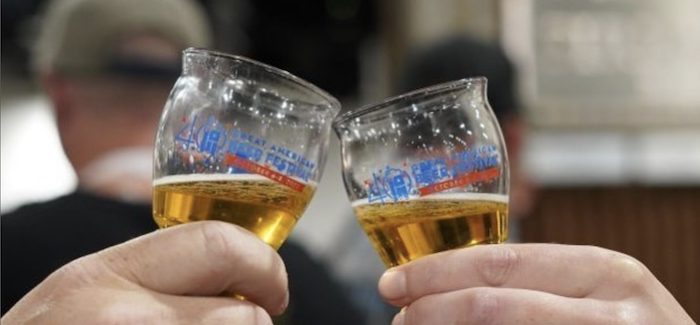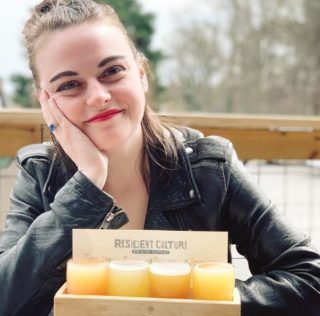 Sometimes, it is not the description of the beer that pulls you in, but the name of the beer. I have zero qualms about purchasing Hopewell Brewing Co.'s Ya Filthy Animal simply because of the name of the beer (turns out it is my favorite holiday beer, so that one paid off), and going into Great American Beer Festival, my philosophy remained the same.
Many go into GABF with a full plan, knowing exactly what beers they want to try and when tappings are happening. Considering I came out of the womb with a planner in hand, I shockingly did not go this route. As this was my first year going, my plan was to check out the brewery list ahead of time, make a note of any I absolutely did not want to miss and then still accidentally miss it because I got too overwhelmed. Do not fret, dear reader, I still tried a plethora of great beers, and many that maybe I would have missed had I stuck to a specific route or plan. One constant remained though; the booths that had beer names that grabbed me had me holding out my glass.
Pop Culture Names
Nods to pop culture in beer are always entertaining, whether it be the name or the can. Some favorites at GABF included:
Crispy Boiz II Men –

Brieux Carre Brewing Company

Rage Against the Gingerbread Man – Brown Iron Brewhouse

Lord of the Peach Rings – Coda Brewing

For Whom the Pils Tolls – Heavy Metal Brewing Co

Roadsmary's Baby – Two Roads Brewing

The Trappings and the Suits of Woe – Breakside Brewery & Taproom
NanuNanu – Red Rock Brewing
Straight Outta Idaho – Western Collective Beer
Fight For the Right to Party
In the past couple of years, particularly with the launch of the Black is Beautiful collaboration, the craft beer industry has been utilizing beer to bring awareness to social justice issues (though let's recognize that the industry itself still has a lot of work to do). From Chinga Tu Pelo from 5 Rabbit Cervecería to literally any one of the beers brewed at Lady Justice Brewing, a great name is involved in the making of these beers.
Trump Hands – Cannonball Creek Brewing

Wish You Were Queer – Black Star Co-Op

Sounds gay, I am in! – Shades Brewing
Haze Not Hate – Great Heights Brewing
Amelia Beerhart – Last Name Brewing
Very Punny, Indeed
Not ashamed of the love of puns in the PorchDrinking house.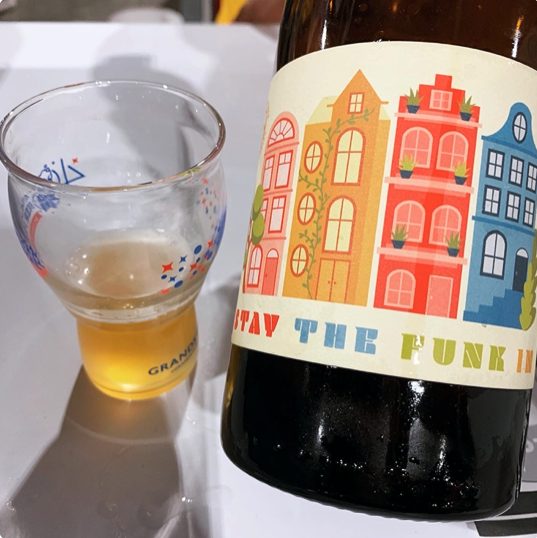 The Breaded Lady – Bircus Brewing
Hazers Gonna Haze – Belching Beaver Brewery
Stay the Funk In – Crooked Stave
Plumb Stoned – DankHouse Brewing Co.
For Peat's Sake – Denver Beer Co.
Nutty But Nice – Epidemic Ales
Bock, Paper, Scissors – Frogtown Brewery
Barrely Tipsy – Morgan Territory Brewing
Sofa King Dreamy – Payette Brewing Co.
Hello, Goodrye – Phantom Canyon Brewing Co.
Hop Girl Summer – Twisted Spur Brewing
A Grab Bag Filled With Actual Good Things and Not That Random Smash Penny That You Made at a Museum
No one put me in charge of making beer names, designers would hate me. Some of these names were just too good not to include, but a category did not exist.
Welcome Back GABF – Avery Brewing Co.
Pairs Well With Pizza – Beachwood Brewing
The Last Unicorn – Black Bottle Brewery
Pickle Me Up! – Bootstrap Brewing
HopSkipNImDrunk – BrickStone Brewery
Such a Fine Line Between Stupid and Clever – Call to Arms Brewing Co.
Revenge Bedtime Procrastination – Post Brewing Co.
Cheeky Weasel – LUKI Brewery
Nobody Cries on a Jetski – New Helvetica Brewing
Potty Mouth Jar – Penny Pinchers Brewing Co.
Kung Fu Kittens – Precarious Beer Project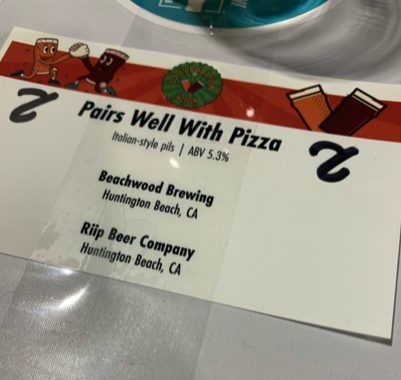 Were there any beers at GABF that caught your eye based on the name? Let us know in the comments below!
---