No Comments
Rough Draft: Challenges In On-Premise Craft Beer Sales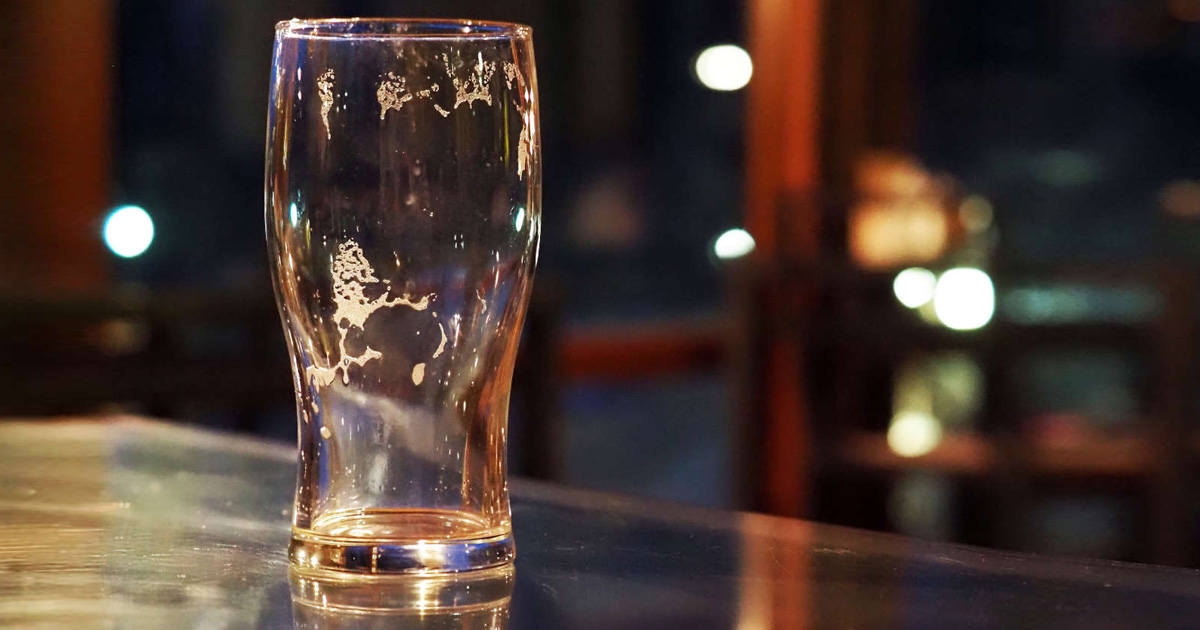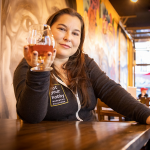 Amongst the revelry of craft beer fans that descended upon Denver in late September for the annual Great American Beer Festival, a smaller group of beer enthusiasts gathered at Cervantes Masterpiece in Five Points for the last Brewbound BrewTalks industry event of 2023. While GABF is mainly a consumer-facing event, there are a small number of industry insider, business-focused events that occur that same week and BrewTalks is one of them.
Designed to bring industry heavy hitters together to discuss the pulse of current market conditions, this year's panel discussions included Sam Calagione from Dogfish Head, Dave Thibodeau from Ska Brewing, Karen Hertz of Holidaily Brewing, Shawnee Adelson from the Colorado Brewers Guild, Katie Neirling from Elite Brands Distributing, Jason Murphy from Buffalo Wild Wings, and Lori Sheiffler from Tamarron Consulting. As sales of draft beer have been struggling to recover to 2019 levels, members of the industry are justifiably concerned that there are dark times ahead for the beer segment overall. Most attendees were hoping for some sense of light at the end of the tunnel but walked away from the event with the same cautious outlook as the post-mid-year update given by Bart Watson of the Brewers Association – slow to no growth for the next 2-4 years. Surface-level takeaways from this event were that draft beer is not resonating with younger consumers and that it's on the heads of suppliers to make draft beer fun again, but if you read between the conversation lines, the problems facing the current craft beer market go beyond just issues at the tap wall.
Environmental Changes
The first panel discussion of the day addressed the challenges of selling draft beer in the current market conditions and included Sam from Dogfish Head, Lori from Tamarron Consulting and Jason from Buffalo Wild Wings. Sam cut to the chase and got right into the meat of things – draft beer sales are down and it's becoming increasingly difficult to build a brand in the On Premise channel. Up until a few years ago, the old business adage in the craft beer market has been that you build your brand in the On Premise channel and then grow it in the Off Premise channel. Post-2020 market conditions have shown us that craft beer fans are aging, younger drinkers are not that excited about beer anymore, and that consumers are drinking across alcohol categories or cutting out alcohol consumption completely. While the 2010s were an era for craft beer of "brew it and they will drink it", that's just not the case anymore. With generational changes in the preferences of LDA (legal drinking age) consumers, market conditions indicate that imbibing habits now include spirits, wine, RTDs, cannabis and moderation or full sobriety. Calagione noted that only 23% of Dogfish Head beer sales currently can be attributed to draft.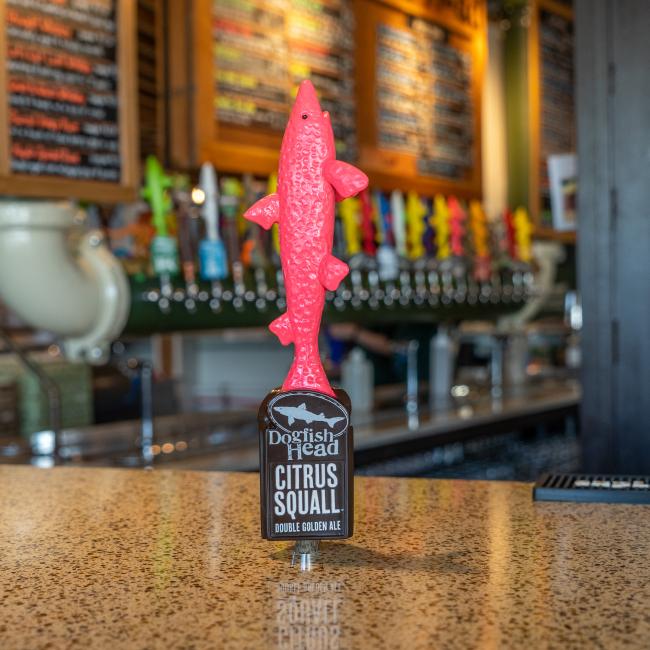 In addition to rapidly changing consumer trends, price is also a big concern in the craft beer space. As the cost of raw materials continues to rise for suppliers, many brands are finding that they have to raise their prices or "take price" to keep their businesses profitable. But the On Premise pool of buyers are not having it. Buffalo Wild Wings Director of Beverage Strategy & Innovation, Jason Murphy, mentioned that many beers they would love to feature at their stores are tossed out of the lineup due to being priced out of their corporate standards for kegs. While this might be a new experience for large regional craft brands, the smaller supplier set has been dealing with this for quite a few years now. Small to medium-sized craft brands don't enjoy the benefits of raw material subsidies that larger craft breweries are able to garner with their economies of scale, therefore they must price their products higher to remain in business. In addition to the higher cost of goods sold, smaller craft brands in many states are also forced to use distribution partners, which also drives the price of kegs up because there's an extra markup cost involved in the supply chain before it reaches the retailer. 
Promotional Problems
The jury is out on a solution to the finicky consumer problem, but the national draft trends panel seems to believe that suppliers can reinvigorate draft sales by getting younger consumers excited about draft beer again. The tap wall is something that has historically belonged to beer alone, but as RTD, seltzer and spirits are now being offered in draft form, beer brands are facing tougher competition for tap handle real estate. Tamarron Consulting co-founder and President, Lori Scheiffler, mentioned they have been actively partnering with the NBWA on providing suppliers with "First Draft Friday" kits that suppliers can provide to retailers that will supposedly encourage younger consumers to get excited about draft beer again. When asked what these kits contain, she said they include ideas for theme night promotions and supportive Point of Sale materials like napkins with games printed on them and table tents. This is another inflection point where the divide between corporate and independent beer businesses shows itself. Thousands of craft beer suppliers already produce these types of materials to offer up to retail locations with the intention of promoting craft beer sales and it's not moving the needle. It's going to take more than kitschy coasters and crossword puzzle napkins to fix the draft beer sales problem in the US. Not to discount the fact that suppliers should be paying attention to the style of their On Premise promotions in that traditionally successful events like beer dinners, tap takeovers and pint nights are just not cutting the mustard either.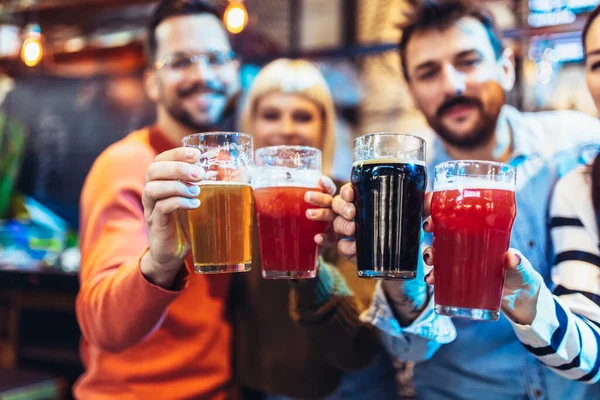 BWW's Murphy also mentioned that suppliers should focus their attention on bringing more innovation to retailers and not just reserving those special events for taprooms or "Own Premise." Yes, retailers would love to have more out of the box style promotions occur in their businesses to get consumers excited about craft beer again, but with those activities comes another cost for suppliers. By drawing consumers away from their taprooms with better promotions at the retail level, they run the risk of decreasing foot traffic on site, therefore lowering sales at the highest revenue point in the supply chain – their own location. So the chicken and egg debate rears its ugly head again: do suppliers engage more at the retail level and see less revenue from sales in the wholesale channel or do they beef up promotions at their own locations for a higher ROI?
Local Strategies
The second panel discussion tackled the same issues, but on a more local, regional level, featuring voices from a local Colorado distributor and two local craft brands, Holidaily and Ska Brewing. The attitude towards declining craft beer sales remained consistent with the national level conversation. Both suppliers are feeling the pressure from increased competition in the On Premise space and the wholesalers are feeling it too. Although it's worth it to note that wholesalers that sell products beyond beer have a bit of an advantage in that some of their product categories are experiencing double digit growth in the On Premise space, which craft beer supplies that are only producing beer products are regulated to their own category trends. Thibodeau expressed that while in previous years they focused on expansion to new territories, the distribution space is so crowded, it's more beneficial for them to focus on local growth than sales abroad. Brands that can offer more than just a tap wall of beers and a cool place to hang out are becoming the minority. Savvy brands that want to draw in new, younger audiences need a reason to venture out, like great food and special events. Historically it's been viewed as bad news if you had to withdraw your brand from any distribution territory, today it's more accepted as a way to optimize your revenue streams. The biggest takeaway from this portion of the event was that the further you venture away from your backyard, the harder it is to build brand awareness and ultimately, increase sales.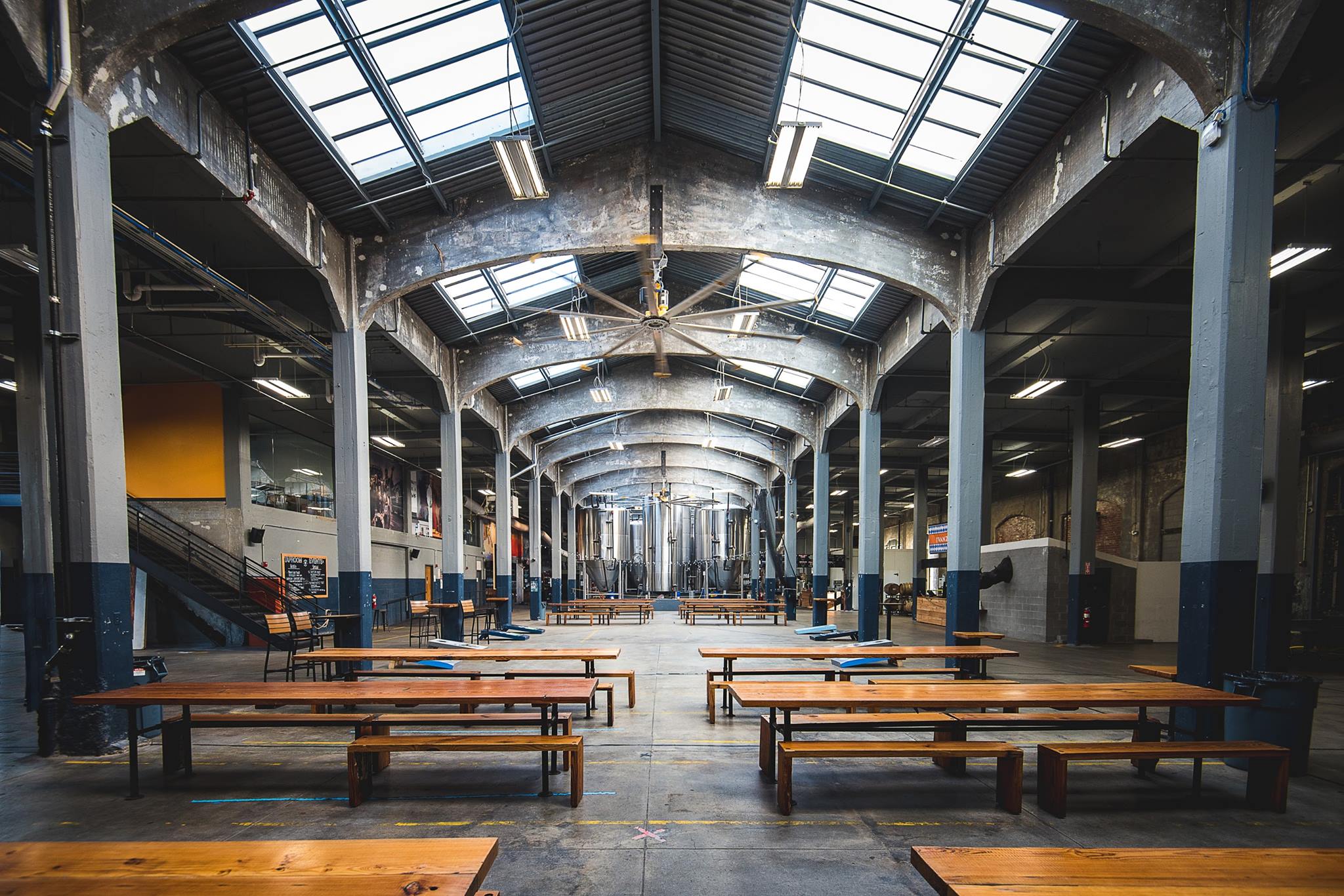 Back To The Taproom?
Prior to the pandemic induced shutdowns of 2020, the rise of the taproom only model for many craft brands caused a boom in revenue that many owners enjoyed for many years, but if the Covid-era of craft beer has taught us anything it's that you cannot put all your eggs in one basket. Similar to investing in the stock market, craft beer businesses are better off diversifying their portfolio so there's always a back up option, but as shelf space shrinks, draft sales decrease, and consumers expand their drink choices, many brands are turning to the taproom model again as the best source of revenue for the long term growth of their companies. So what's the future of craft beer sales in the On Premise channel? That answer to that is about as clear as the newest Hazy IPA.
---