No Comments
Prison City Brewing | DDH Riot In Vermont New England IPA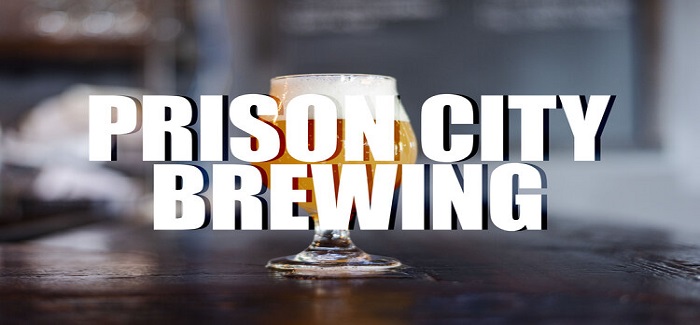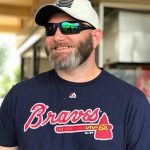 Auburn is a small city of 30,000 year-round residents located in the heart of the Finger Lakes Region of New York. It also happens to the home of the state's longest running prison facility. While other big cities were dubbed "Salt City," "Flour City," "Nickel City," and so on, Auburn has long carried the moniker of "Prison City."
With the brewery's original location a mere two blocks from the prison, the name just fit for one of the first local breweries to open within the city in nearly a century.
Prison City Brewing has a unique name, but that's not the only intriguing thing about it. The building that houses the brewery was once a Civil War armory. Before it housed other businesses, it served as the armory from 1859 to 1871. You can imagine the atmosphere inside the walls of this timeless structure.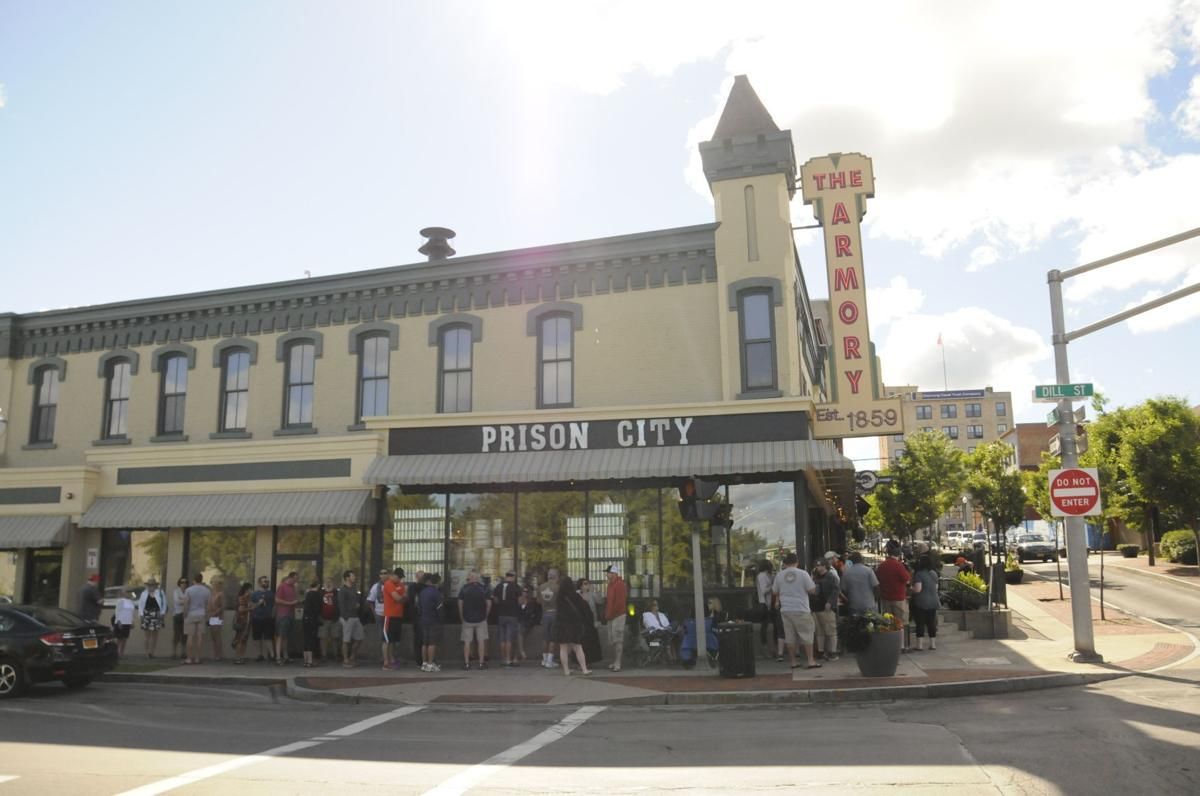 In April of 2015, Prison City held a celebration where they erected a redesigned "The Armory" sign. The sign pays tribute to the original purpose of the building. It's a beautiful piece of work that adds character and a touch of history to the revamped building.
From New York to Vermont
Speaking of uniqueness, we have to mention the yeast strain used in DDH Riot in Vermont, a mouthwatering New England-style IPA. The hop combo of Citra and Mosaic alone should tell you the beer is going to be very enjoyable. However, Prison City also uses a Vermont yeast strain in the beer.
"It has changed a bit over time," said Prison City co-owner and co-founder, Marc Schulz, about the yeast strain. "We had an almost year gap in making this beer due to yeast shortages."
We can't imagine living in that area and not being able to indulge in DDH Riot in Vermont. While it was surely a heartache for local patrons, it was an even larger headache for Prison City, which had to halt production on the beer.
"The beer and name are loosely based on a recipe from a local homebrewer that was also keen on the style and helped us formulate the recipe," Marc said.
We believe the specific Vermont yeast strain used in this beer is what sets it apart from other contenders of this style. That's a hard thing to do nowadays as so many beers are brewed with the same or similar ingredients. But many things can set similar beers apart, and Prison City's use of Vermont yeast is one of those distinguishing characteristics.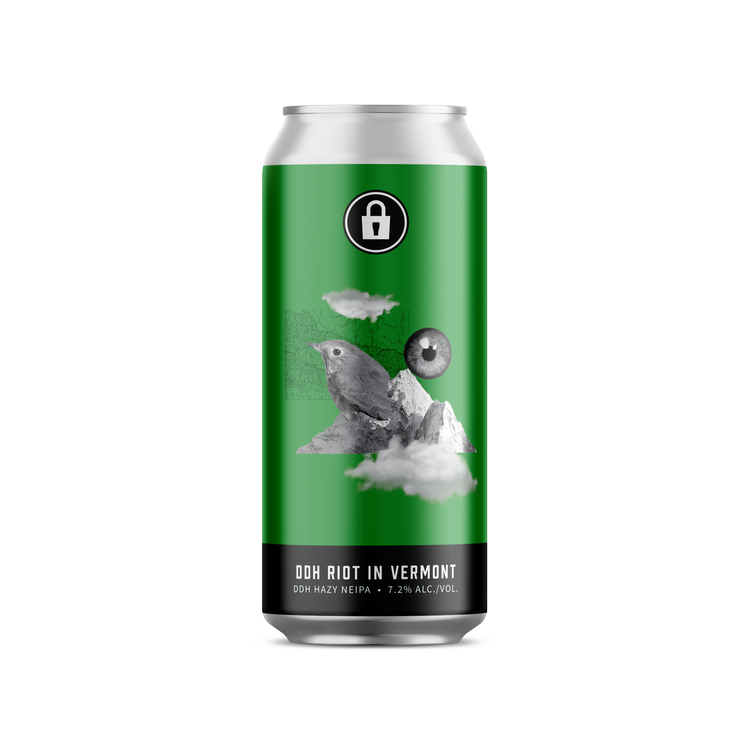 Quite a Riot!
DDH Riot in Vermont is one of Prison City's Riot series, a line of New England IPAs. They brewed DDH Riot in Vermont to pay homage to a popular Vermont beer they loved but wanted to try to put their spin on it.
"The idea was to try to recreated or duplicate so many of the beers that inspired us along the journey to opening our own brewery," Marc said. In short, it was decided they would take over that beer, that style and make it their own.
According to Marc, Riot was mostly an idea, or a takeover.
"Early on, we were, like most breweries, making beers that inspired us," Marc said. "So, we were both having a Riot making them while simultaneously creating a Riot and taking them as our own," said Marc. Just a play on words, plain and simple.
Taste Buds Takeover
Now to the fun part, how does it taste? Incredible, simply incredible. Double dry hopped with Citra and Mosaic, with the addition of the Vermont yeast strain, will have you rioting to find more of it.
Huge notes of tropical fruit hit your palate up front. We are talking oh-so-juicy tropical fruit that seems to dance around with your taste buds and then takes a bow before giving way to the next sip. It's sweet, but not overly sweet. Just the right amount of sweetness that is cut down just a bit by the hop bitterness on the back end. The bitterness hits just right too! Just enough burn to let you know you're still drinking an IPA.
It really is such a well-balanced beer. You would be hard-pressed to find a beer as consistently good as this one. Yes, there are many beers out there that are extremely well done, but to have one like this readily available, that you don't have to hunt for, is incredible.
---