No Comments
Ultimate 6er | Beers for Twitter's Emo Kylo Ren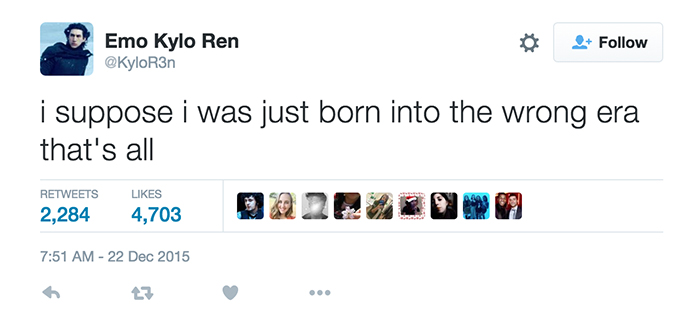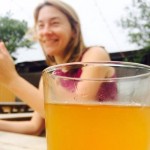 Kylo Ren is the absolute worst. The short-tempered, Force-powered, hero-killing Generation Xer earned that ass kicking at the end of Star Wars: The Force Awakens.
While Kylo Ren is a tough guy to like, Twitter's Emo Kylo Ren (@KyloR3n) is another story. The genius parody handle is a digital diary of the Dark Side knight. And you guys, life is soooo not easy for Emo Kylo Ren.
*sings sadly into mirror*
when will my reflection show
who i am inside?
*puts on dark helmet*

— Emo Kylo Ren (@KyloR3n) December 22, 2015
His parents totally don't understand him. His best friend is kinda a sniveling jerk, but he keeps hanging out with him because, well, self loathing. His favorite store, the goth-central accessory shopping mall spot Hot Topic, won't let him in anymore because he's thrown one too many shit fits and destroyed merchandise. Not to mention this girl from Jakku (who could be his cousin, sister, or grandpa reincarnated) just showed up and put him through a Force beatdown.
Poor Emo Kylo Ren. The struggle is real. But sweetie, we hear you. We're a bunch of loners trying to find ourselves, too. Pull up a barstool and sit down. Let's talk about how hard it is to be you over this Ultimate 6er we picked out just for you.
Don't worry. We won't share with Rey.
Atlanta, GA | IPA | ABV: 5%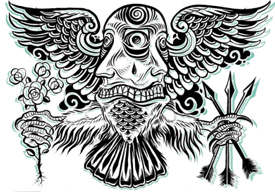 Talk about struggle, Emo Kylo Ren. The Greek prophet Orpheus had it rough, just like you. According to mythology, he was a great poet and lyricist who could charm anyone with his song. His music was so powerful, it convinced Hedes to let the musician's wife, Eurydice, out of the underworld, under the condition Orpheus not look behind him as she emerged. But the musician couldn't resist, and he glanced back to see her step out of the underworld, breaking his deal with Hedes, which resulted in the death of both Eurydice and Orpheus.
Peace. War. Truth. Lie. from Atlanta's Orpheus Brewing is brewed to pay homage to the different sides of an IPA, much like the many sides brewing in you, Emo Kylo Ren.
sorry Rey no bottle openers
but don't worry i know this great Force trick
*concentrates fiercely*
"Kylo this one is a twist-off"

— Emo Kylo Ren (@KyloR3n) December 23, 2015
San Marcos, CA | Brandy & Bourbon Barrel Aged Blend | ABV: 12.5%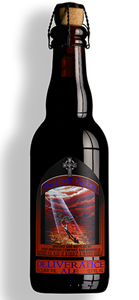 The Lost Abbey story behind Deliverance Ale will speak to the very depths of your dark, torn soul, my dear friend, Emo Kylo Ren:
"Deliverance is the epic battle being waged between heaven and hell for the souls of mortal men."
You know you feel the epic battle in your own soul, much like that brewed into Deliverance.
Plus, at a hefty 12.5% ABV, this blend of bourbon barrel-aged Serpent's Stout and brandy barrel-aged Angel's Share will ease any heartache — for a little while at least.
current status: in a sarlacc pit
but emotionally

— Emo Kylo Ren (@KyloR3n) December 25, 2015
Grand Rapids, MI | Ale brewed with Michigan Honey & Hops | ABV: 6.5%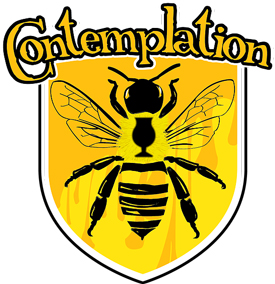 Emo Kylo Ren, by the looks of your Twitter timeline and "Dear Diary" posts, we know there's a lot going on under the beautiful, wavy dark hair of yours: The grandfather you never met who you idolize. Figuring out which side of the Force is the one you should answer to. The fact that Rey is better at commanding the Force in her three hours of working it than your decade of studying it. Your emotions are tearing you up inside.
We know life is tough and thinking these things through is going to take some time. More Contemplation I see in your future.
my dad just knocked over my model Death Star and broke it
but he did not apologize
he said people should stop making Death Stars
I'm shaking

— Emo Kylo Ren (@KyloR3n) December 26, 2015
Wauconda, IL | Hard Root Beer | ABV: 5.9% (or) 10%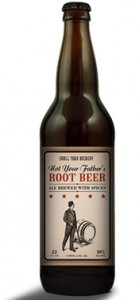 Daddy issues drown you, Emo Kylo Ren. You let them define you. But perhaps there's a better way to therapeutically work out those wounded feelings.
May we suggest Not Your Father's Root Beer from Small Town Brewery in Wauconda, Illinois? It's one way you can assert your independence and claim your own identity. (Besides, we probably wouldn't drink your dad's swill, either. Lord knows what that man has been drinking at Maz Kanata's 1,000-year-old cantina anyway. That's gotta be rank.)
dear diary
hux and i are meeting up by our lockers for an exchange of gifts
i got him a moleskine to write speeches in
hopefully he likes it

— Emo Kylo Ren (@KyloR3n) December 23, 2015
Longmont, CO & Brevard, NC | Imperial Red Ale | ABV: 8.7%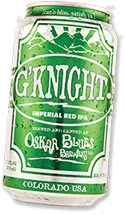 It's IMPERIAL. It's BOLD. It's RED. G'Knight doesn't take any crap from anyone — which all reminds me of your BFF (General) Hux.
We know you don't always agree with his tactics — and he certainly doesn't understand the Force — but everyone needs someone else to unload the burden and seek out life's biggest questions, and we know good ole' Hux is there for you. Who else is going to rebuild that Lego Death Star after your dad destroyed the first one?
mom please don't even pretend you know what I'm going through right now
also we are out of conditioner

— Emo Kylo Ren (@KyloR3n) December 22, 2015
Escondido, CA | American Strong Ale | ABV: 8.8%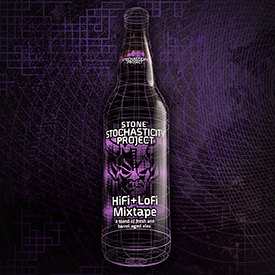 Much like your quest to immerse yourself in grandpa Vader's history to finish the job he started, Stone Brewing says Stochasticity Project HiFi+LoFi Mixtape "pays homage to a centuries-old tradition" of combining new beer with old beer — exactly like you're trying to do combining his old quest and your fresh, young energy.
Plus, we figure going on name alone, making mixed tapes alone in your bedroom when Hux is being a jerk is kinda your thing. (I'm pretty sure you're doodling a new playlist full of My Chemical Romance, Paramore and Death Cab on that bar napkin right now).
MORE Star Wars on PorchDrinking.com
---