#kyloren Archives – PorchDrinking.com
January 6, 2016 | Jess Baker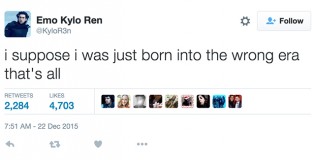 Kylo Ren is the absolute worst. The short-tempered, Force-powered, hero-killing Generation Xer earned that ass kicking at the end of Star Wars: The Force Awakens.
While Kylo Ren is a tough guy to like, Twitter's Emo Kylo Ren (@KyloR3n) is another story. The genius parody handle is a digital diary of the Dark Side knight. And you guys, life is soooo not easy for Emo Kylo Ren.
December 31, 2015 | Alex Cadice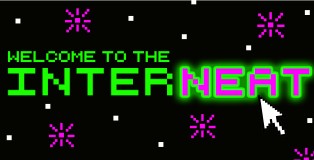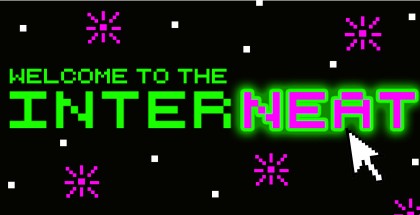 What's good, everybody? Happy New Year! Start your year off right, full of heart, wonder, promise… and by reading this so you have a respite from keeping those pesky New Year's resolutions.
I hope you had a merry … Read More