No Comments
New Kids on the Block 80's Party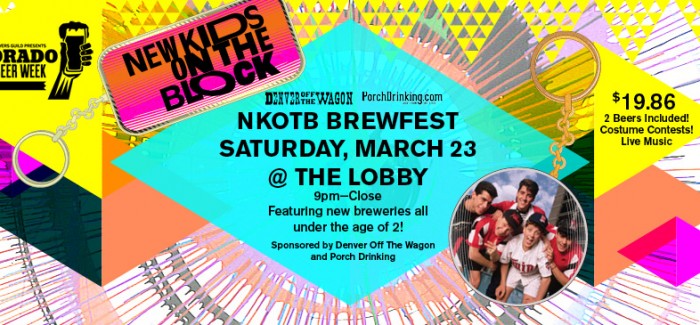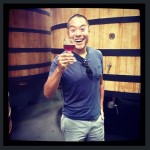 We are extremely excited to announce a pair of radical parties coming up celebrating Colorado Craft Beer Week! The week of festivities put on by the Colorado Brewers Guild aims to celebrate Colorado breweries, their beer and the people who brew them.  CCBW will also feature special tappings, food and beer pairings, educational events and more including the Legends and Rarities event and the New Kids on the Block 80's Party.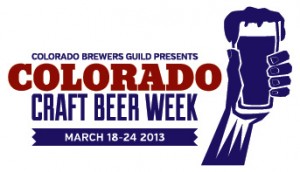 Be sure to like PorchDrinking.com on Facebook to get the latests posts!
PorchDrinking.com is pumped to partner with Imbibe Denver and Denver Off the Wagon to throw the most tubular 80's party featuring breweries that have been around for two years or less.  Since January 1,2011 46 new breweries have opened up the state of Colorado and we've already got 22 of them lined up for the  New Kids on the Block party taking place March 23, at the Lobby.  Tickets are $19.86 and will include two drink tickets, access to the 80's party, a costume contest and much more.  Be sure to purchase two tickets to paradise at Imbibe before they sell out and we'll see you Saturday, March 23rd where we'll be wearing our sunglasses at night… it's gonna be a thriller!
So far here's the list of breweries involved:
Big Choice
Caution Brewing Co
City Star
Crooked Stave
Echo Brewing
Elevation Beer Co
Fate Brewing Company
Gravity Brewing
High Hops
Hogshead Brewery
Lone Tree Brewing Co.
Our Mutual Friend
Pateros Creek Brewing Co
Pikes Peak
Prost
River North Brewing
Telluride Brewing
TRVE
Verboten Brewing
West Flanders Brewing
Wits End