No Comments
A first-timer's experience at Great American Beer Festival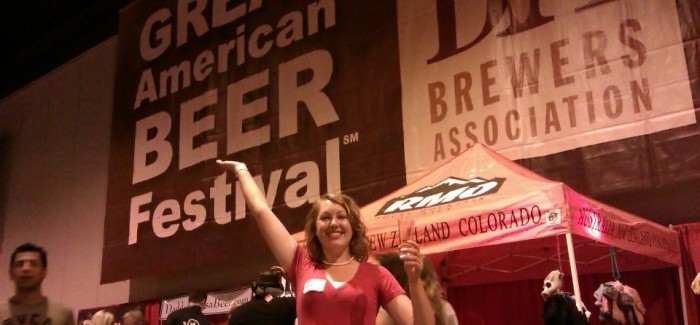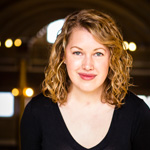 I walked into the largest room I've ever been in and it was empty. As the volunteer group started to move about the Convention Center floor, I just stopped to take it in. I made it to the Great American Beer Festival.
A year before, I didn't know such a thing existed. A few weeks before, I decided I wanted to go but, with an empty heart, realized I did not have a ticket. Tickets were sold out and too expensive to buy off scalpers, so I resigned to work an overtime week and serve GABF goers. I decided two things – Great American Beer Festival was going to be awesome and I wasn't going to be able to go.
As the rush after the Thursday session took over the restaurant where I worked, I felt a thrill only an extrovert gets from a crowd. With my usual, fake server smile I greeted another table of tipsy beer-lovers. This group included a few familiar faces of customers I've seen before, and they recognized me as well. We chatted the usual "How was the festival?" chat and I took some orders for food and beer. Upon returning, one guest asked, "So what day are you going to the festival?"
"Unfortunately, I won't be going this year. I'm working a lot and I don't have a ticket."
"Well that's terrible!" she replied. "Are you off any of the next few nights?"
"Yeah, I work during the day on Saturday so I have the night off. But I won't be able to snag a ticket this late in the week."
"Then you should volunteer with us. We're in charge of one of the volunteer groups and could totally get you in if you wanted."
Done. Names and numbers were exchanged and before I knew it, it was 4:30 p.m. on Saturday and I was grouping with the rest of the volunteers.
As a "volunteer" I had some obligations for the first hour and the last, but the rest of the time was mine. With my friend Nathan, we wandered the Convention Center floor, seeking out some favorite breweries from our home states and discovering new ones. I was overwhelmed, excited, and quickly tipsy. I can't tell you all the beer I tried, but I can tell you I got in a little fight with a guy from Michigan about the Badgers and brewery superiority. Quick note: GABF is the only place where the men's restroom line is significantly longer than the women's. Awesome.
The time passed sooner than I wanted, but my liver and bladder likely wouldn't take much more. Nathan and I celebrated with burgers and beer-talk. I didn't think it would happen, but I made it to GABF.
This year I am slightly more prepared with a Brewer's Pass and a knowledge of breweries from all over the country. I also vow to not argue with random people about football or beer preferences. Though this year will be very different, I will still remember walking into that empty convention center floor with great anticipation. This is it, The Great American Beer Festival.