No Comments
Diebolt Brewing Company | Rosemary Lemon Bar Ale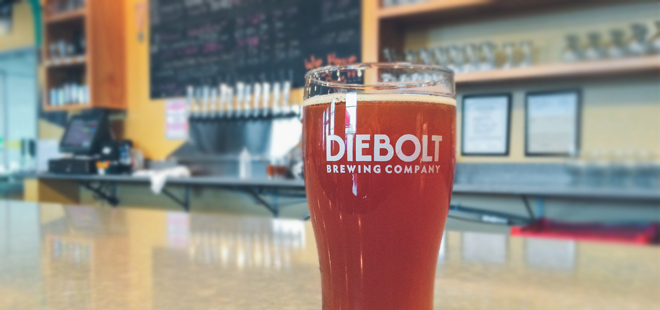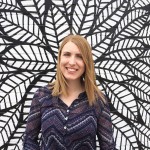 ABV: 4.7%, | IBU: 15
I can't seem to stay away from Diebolt Brewing Company these days. I find myself here probably more often than most other breweries in town lately. Clearly, I do have a love for these guys' beer.
The last time I was in they had an Experimental Ale on called Rosemary Lemon Bar. First of all, I am always quite excited for whatever is new or experimental at any local brewery that I visit. Really, it is their main stay rotation beers that always bring me back through the door but I always feel adventurous and excited to try something new. This beer is described by the chalkboard in the taproom as a "Dessert beer brewed with Scottish Yeast, Rosemary, and Lemon Peel". Wait, did someone say dessert? Wait, did someone also say beer? Two of my favorite things in the world so sign me up! So I tried it and it was love at first sip.
This 4.7% delight seems quite like a shandy with its lemony aspect and lower ABV. It has a very herbal nose from the Rosemary but also a hint of the lemon peel. Love herb spiced beers! I feel like they are not super common – a bummer – but I am always very excited to try them out if I see them on tap anywhere. I feel like Rosemary is one of the more pungent and flavorful herbs to use in a beer, hence why it is a great addition to Diebolt's Rosemary Lemon Bar. The Scottish yeast is something that I haven't heard of really being used outside of Scottish style ales obviously, and while this beer does use this type of yeast, don't picture an Old Chub from this description, it is far from that use of this same yeast. Really, the yeast seemed quite in line with any American or English style in this beer's context.
Anyway, I love what they have tested out for this one and, because Diebolt is always experimenting with new recipes, be sure to swing by to try it out before this batch is gone. I do hope they consider putting into rotation at some point though. I would make a great summer beverage for porch drinking. Just saying…
---