No Comments
PorchDrinking's Weekly Denver Beer Beat | June 5, 2019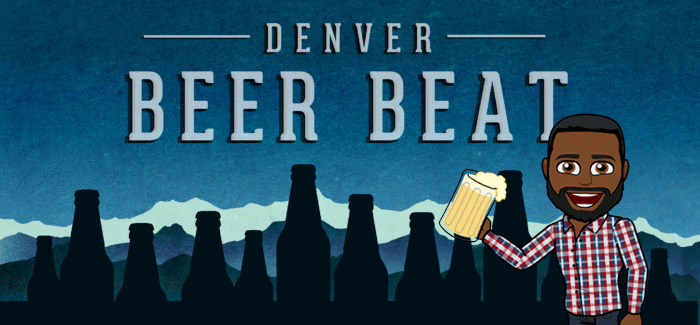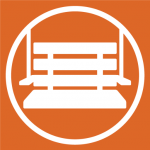 The Denver Beer Beat is a weekly roundup of brewery openings, special tappings, firkins and one-off batches, bottle releases, dinners, pairings, and more happening in the Front Range and beyond. Be sure to check in each Wednesday to discover anything and everything happening around Colorado's beer scene. Now let's get to this week's can't miss beer events.
Thursday, June 6

Craft Beer Summer School 2019 @ The Intrepid Sojourner Beer Project (Denver) – 925 W 8th Ave, Denver, CO
Date/ Time: Thursday, June 6 from 7:00pm– 9:00pm
Details: Welcome to Craft Beer Summer School 2019! Join 12 of Denver's unique breweries on a journey into the depths of brewing and around the world. Starting Thursday June 6th at 7pm, you'll visit a new craft brewery every week and gain in-depth knowledge of the science and methodology of what they do best.
Learn the science of brewing ingredients with CO-Brew. Explore the wide world of adjuncts with The Intrepid Sojourner Beer Project. Delve into the world of IPAs and hops with Alpine Dog Brewing Company, dig into sour and mixed culture fermentation with Baere Brewing Company. Take your palate to Germany and Belgium at Bierstadt Lagerhaus and Bruz Beers respectively.
We are excited to welcome new breweries this year too! Join Spice Trade Brewing to learn about exotic ingredients. Travel to China with Jade Mountain Brewing Company and through the varied landscapes of Latin America with Dos Luces. Our friends at Jagged Mountain Craft Brewery and Woods Boss Brewing will take your beer knowledge to the next level and you can get schooled by the sage-like wisdom of Burns Family Artisan Ales!
This year the Summer School is broken into THREE tracks for ultimate flexibility. Each track is $199 for 4 weeks; that's over 8 hours of instruction from some of the leading voices in the industry! Sign up for one, two, or become a beer master by taking all three.
!!Please Select Your Track at Ticket Purchase!!
Track 1: Technical Brewing includes: CO-Brew, Burns Family, Woods Boss, & Alpine Dog. Dates are: June 6, 13, 20, & 27.
Track 2: Brewing Outside the Reinheitsgebot: Intrepid Sojourner, Spice Trade, Jagged Mountain, & Baere Brewing. Dates are: July 11, 18, 25, & August 1.
Track 3: Beers of the World: Dos Luces, Jade Mountain, Bruz Beers, & Bierstadt Lagerhaus. Dates are: August 8, 15, 22, & 29.
Finally, join all your fellow classmates for a graduation bash on Saturday September 7th at Intrepid Sojourner Beer Project. Revel in your mastery of beer knowledge with friends and family while enjoying terrific beer from all the participating breweries! Details for the graduation celebration forthcoming. Please send any questions on course logistics to Andrew Moore [email protected] or Janna and Jamie Williams at [email protected] and [email protected]. Please note that Craft Beer Summer School is NOT an accredited academic institution.
(Beer Education)
---
Friday, June 7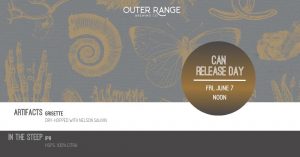 Artifacts + In the Steep Can Release @ Outer Range Brewing Company (Frisco) – 182 Lusher Ct., Unit #2, Frisco, CO
Date/ Time: Friday, June 7 at 12:00pm
Details: We are releasing two beers in cans out of the ORB taproom on Fri, June 7 when we open at 12pm.
Here are the beers:
Artifacts Grisette
Dry-hopped with Nelson Sauvin
$12/4pk
30 cases available
No limits
In the Steep IPA
Hops: 100% Citra
$16/4pk
100 cases available
Limit: 1 case/person
(Bottle/Can Release)
---
FRBC 6 Year Anniversary @ Front Range Brewing Company (Lafayette) – 400 W. South Boulder Rd., Suite 1650, Lafayette, CO
Date/ Time: Friday, June 7- Saturday June 8 from 12:00pm– 10:00pm
Details: Please Join Lafayette's FIRST Brewery to celebrate 6 years of Hard Work, Dedication & Passion of the Craft Friday June 7th and Saturday June 8th!
We will open at noon on Friday, (Kitchen will be open for lunch from noon till 3pm) We will have a Taco bar starting at 5pm.
We will be releasing our (6mo) Bourbon Barrel Aged Chasm Lake Russian Imperial Stout and our (5mo) Rum Barrel Aged Snowguard Belgian Dubbel! PLUS we will have many of our Industry Friends joining us with one of their perfectly crafted beers to share with everyone! A mixture of musical talent will begin around 2pm and Ultralowfi will close out the night starting around 6pm!
We will open noon Saturday as well (NO KITCHEN) Taco Bar Starting at 3pm.
Stevie D & friends will start the party at 2pm and the very talented young Cara Elizabeth will be closing out the night starting around 7pm!
We will have a $10 ALL YOU CAN EAT Taco Bar on Friday & Saturday and we will be raffling off Swag and FREE BEER all day Saturday only!
We cant thank everyone enough who has supported FRBC in the 6 years we've had the pleasure of sharing our Craft. WE LOVE YOU! #ExpandYourRange #ColoradoCraftBeer #CraftBeer #Lafayettsfirstbrewery #FRBC
(Anniversary)
---
4x Can Release @ Cerebral Brewing (Denver) – 1477 Monroe St, Denver, CO
Date/ Time: Friday, June 7 from 12:00pm– 11:00pm
Details: Join us next Friday, 6/7 for the 4x can release of our newest Forbidden Idol, Sight Unseen, Off The Market & the return of Gamma Knife!
𝓕𝓸𝓻𝓫𝓲𝓭𝓭𝓮𝓷 𝓘𝓭𝓸𝓵 // 𝓗𝓾𝓻𝓻𝓲𝓬𝓪𝓷𝓮
7% Tiki Sour IPA hopped with Citra, Sabro and Galaxy in the whirlpool and then added a collective 250lbs of Passion Fruit, Lime & Tangerine + the ingredients we felt best mimicked the classic Tiki cocktail, Hurricane.
*CONTAINS TREE NUTS & LACTOSE*
$18/4-Pack, Limit 1 case PP
S̶I̶G̶H̶T̶ ̶U̶N̶S̶E̶E̶N̶
7% Foeder Export Lager collaboration with our friends from Threes Brewing. Brewed with Pilsner, Vienna & Colorado Raw Wheat from Troubadour Maltings & then hopped with Saaz & Southern Passion.
$14/4-Pack, Limit 1 case PP
𝙊𝙁𝙁 𝙏𝙃𝙀 𝙈𝘼𝙍𝙆𝙀𝙏
6.7% Sangria-Style Blonde brewed in celebration of Dan & Deanna's upcoming nuptials taking place on 6/29/19 in Chicago! Brewed with 2-Row, Wheat & Oats and then added Pinot Noir Grape Juice, Blackberry & Raspberry!
$16/4-Pack, Limit 1 case PP
G͢A͢M͢M͢A͢ ͢K͢N͢I͢F͢E͢
…it's back! 7% India Pale Ale brewed with Golden Promise & Oats and then hopped heavily with Galaxy & a sprinkling of Cashmere!
$16/4-Pack, Limit 1 case PP
BONUS! We're bringing back 75 OG tall Tiki Tumblers with the hot pink Cerebral logo! $12 with a 16oz pour of Forbidden Idol or $8 without!
Doors open at noon!
(Bottle/Can Release)
---
Saturday, June 8

Date/ Time: Saturday, June 8 from 12:00pm– 5:00pm
Details: Tickets are $45. This includes:
– Commemorative Glass
– Access to 2 oz pours of about 200 beers from around the country
– Specialty Avery beers made just for the festival, and beers pulled from the Avery cellar
– Live music
– Access to 3 beer-themed seminars throughout the afternoon
– Barrel tappings
– Proceeds donated to Resource Central!
Some of the participating breweries this year will be:
105 West Brewing Company, Alvarado Street Brewery, Amalgam Brewing, Asher Brewing Company, Atom Brewing Co., Bagby Beer Company, Ballast Point, Bell's Brewery, Beyond The Mountain Brewing, Big Grove Brewery, Bierstadt Lagerhaus, Bootstrap Brewing, Boulevard Brewing Company, Breakside Brewery, Brewery Bhavana, Brewery Ommegang, BRU handbuilt ales & eats, Burial Beer Co, Call to Arms Brewing Company, Cannonball Creek, Casey Brewing and Blending, Cellar West Artisan Ales, Cerebral Brewing, City Star Brewing, Creature Comforts, Crooked Stave Artisan Beer Project, Culmination Brewing Company, Dogfish Head, Door 4 Brewing Co., Ecliptic Brewing Co., Fifty West Brewing Co, Firestone Walker, Fonta Flora, Founders, Fremont, Funkwerks, Goose Island, Great Divide Brewing Co., Grimm Bros. Brewing Co., Jessup Farm Barrel House, Jolly Pumpkin Artisan Ales, Half Acre Brewing Company, Horse & Dragon Brewing Company, La Cumbre Brewing Company, Lefthand Brewing Co., Liquid Mechanics, Mahou San Miguel, Mash Lab Brewing, Melvin Brewing, Mockery Brewing, Odell Brewing Company, Odd13 Brewing Inc., Our Mutual Friend Brewing Co., Outer Range Brewing Co., Prairie Artisan Ales, Primitive Beer, Ratio Beerworks, Rhinegeist Brewing, Rowley Farmhouse Ales, Russian River Beer Company, Smog City, Short's Brewing Company, Station 26, Strange Craft Beer Company, Surly Brewing, Telluride Brewing Company, The Lost Abbey, TRVE Brewing Co., Upslope Brewing Company, Urban South Brewery, Verboten Brewing and Barrel Project, Weldwerks Brewing, Westbound and Down Brewing Company, Wibby Brewing, Wiley Roots
The Avery Invitational & Anniversary is a celebration of great beer for the sake of great beer. The selection you will find comes from wish-lists submitted by the entire Avery team. From your trusty tallboy to your cork-and-cage, we're on the hunt to find the best of 'em! We're also kicking the festival up a notch by celebrating our 26th Anniversary at the same time! We'll be pouring 200+ of our favorite beers from around the country, bringing a mean selection of rare, vintage, and new Avery brews, offering beer education seminars, good eats, and local live music with multiple stages!
If you're wondering what's up with our August Anniversary Party, our Invitational & Anniversary brings together the fun-loving musical vibes of our previous Anniversary parties, while also including our best brewery friends to celebrate. It's one big party all about beer, just how we like it.
Mark your calendars for June 8th, 2019 and expect to see tickets on sale in April!
Age 21+, participating breweries subject to change. No kids or dogs allowed.
(Anniversary)
---
3rd Anniversary Party @ Banded Oak Brewing Company (Denver) – 470 Broadway, Denver, CO
Date/ Time: Saturday, June 8 from 12:00pm– 11:00pm
Details: It's that time again to party and dig deep into the barrel cellar and share with you guys some delicious creations. We'll have Areyto serving food for the third year in a row. Live music featuring Prodeezy, Have you Hrdlicka Jazz Trio, and Lost Dog Ensemble. Let's do this!!!!
(Anniversary)
---
7th Anniversary Party @ Elevation Beer Company (Poncha Springs) – 115 Pahlone Pkwy, Poncha Springs, CO
Date/ Time: Saturday, June 8 from 12:00pm– 8:00pm
Details: Help us celebrate 7 years of serving the Ark Valley with awesome beer releases, food truck specials, and The River Arkansas will be in attendance promoting the release of their new album!
Tap list includes:
Galactic AF Anniversary IPA
It's Citra S.H.I.P.A
Leopard Complex Pale Ale
Turtles All the Way Up Collab IPA
Morallen Irish Red
A.R.I. English Mild w/ peach and black tea
Pineapple Acide
Raspberry Gulch
Senorita
Oil Man
Coffee Oil Man
Vanilla Oil Man
Coconut Oil Man
Signal De Botrange
Red Wine Apis
False Summit
& more!
(Anniversary)
---
Barrel Aged Extravaganza @ River North Brewery (Denver) – 6021 Washington St, Unit A, Denver, CO
Date/ Time: Saturday, June 8 from 12:00pm– 9:00pm
Details: Here in Colorado, we all know to expect snow through the month of May. To celebrate the real end of winter, we are raiding the cellar and filling our taps with barrel-aged brews! Featuring the following on tap and in Crowlers to go:
2016 Barrel Aged Avarice
2017 Barrel Aged Mr. Sandman
2017 Rum Barrel Quandary
2017 Vicennial: Barrel Aged God Complex
2017 Vicennial: Barrel Aged Shadowman
2017 Vicennial: Barrel Aged Father Time
2018 Mr. Sandman XO
2018 Barrel Aged Mr. Sandman
2018 Barrel Aged Avarice
2018 Rum Barrel Mr. Sandman
2019 Single Cask Mr. Sandman – Gin Barrel
2019 Whiskey Barrel Quandary
All kegs tap together at Noon – some of these are down to their last keg, so when they're gone, they're gone for good!
(Bottle/Can Release)
---

Date/ Time: Saturday, June 8 from 5:00pm– 9:00pm
Details: Beers, Brats and a Birthday!! Alright, Denver, in honor of the 11th anniversary of the Vine Street Pub and Brewery, we're grilling out on the patio to the tunes of the Yarmony All-Stars, featuring members of Drunken Hearts and special guests from this year's Yarmony Music Festival. This is a FREE event!!!
(Anniversary)
---
2019 Lake Dillon Beer Festival @ Dillon Amphitheater (Dillon) – 201 Lodgepole Street, Dillon, CO
Date/ Time: Saturday, June 8 from 12:30pm– 4:00pm
Details: Announcing the 9th annual Beer Festival.
Early Bird tickets available now!
Colorado's world-class breweries will gather to serve up craft beers to thirsty crowds of avid beer connoisseurs. A portion of the proceeds from the event will benefit the Colorado Brewers Guild, a nonprofit association who, among other things, advocates to work with the state legislature on behalf of Colorado's craft brewers. Enjoy beer, food and live music from The Grinz.
(Festivals and Special Events)
---
Sunday, June 9

June Bluegrass Brunch @ Station 26 Brewing Company (Denver) – 7045 E 38th Ave, Denver, CO
Date/ Time: Saturday, June 9 at 12:00pm-3:00pm
Details: Our Bluegrass Brunch series continues into the summer with Follow the Fox and Farm to Truck on Sunday, June 9.
Follow the Fox is bluegrass/acoustic duo project from Dylan McCarthy and Sarah Cole, based out of Lyons.
Here's to a lovely day under the sun and with good company, live music, brunch food, and S26BC beers. We can't wait.
(Beer Dinner/Brunch)
---