No Comments
Surly Brewing Co. | Rosé Lager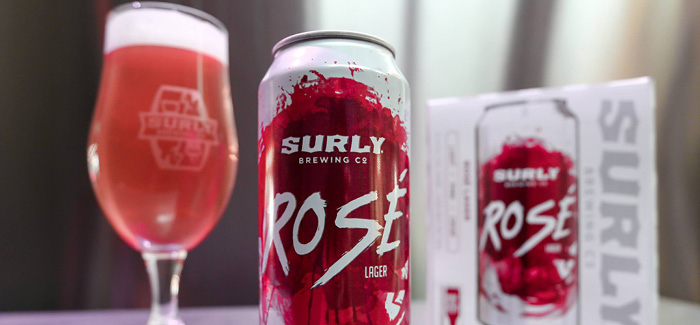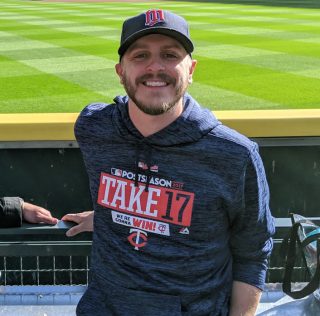 My undeniable love for rosé is one only a few people (before this article) know. I'm admittedly new to the game. However, over the last three years, my appreciation for and understanding of "rosé – all day" has grown significantly. And I don't seem to be the only one. Over the last year, rosé and other wine-inspired beers have found their foothold in the craft beer scene. What was once a libation reserved for rooftop brunches, the pink drink is arriving in taprooms around the country.
Always at the helm of beer innovation, Minnesota powerhouse Surly Brewing Co. was quick to form their take on a rosé-inspired beer. Leading the charge was head brewer Ben Smith, who is known to buy rosé "by the case."
Surly Brewing Co.'s Rosé Lager is a result of Smith's love for rosé and desire to create a craft version that honored what makes the wine tick.
"We've seen other breweries attempt rosé-style beers as a kettle sour, but that really doesn't capture what makes a rosé tick," says Smith. "Basically, I wanted to deconstruct the flavor profile of a rosé, then rebuild it using beer ingredients and some of our brewing processes to create something to match."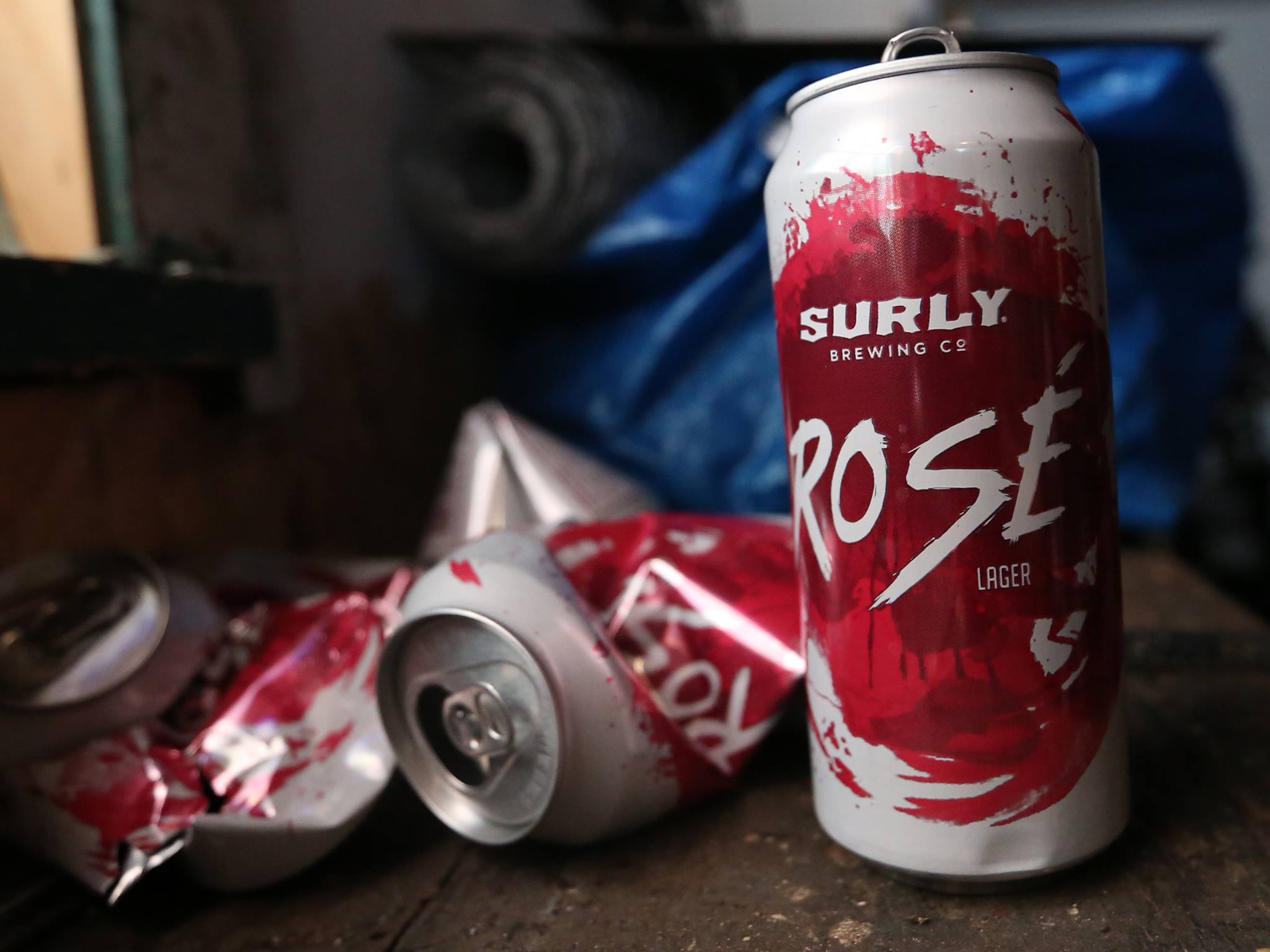 And match it does. A rosé mad scientist, Smith and his team were able to craft a lager that embodies everything the bottle version has to offer. And it does so without going a sour route. Fermented with German lager yeast, Surly Rosé Lager carries a classic lager taste craft drinkers love. The lager is finished champagne yeast, and its "brut" brewing process results in the beer's clean, refreshing finish.
Surly's Rosé Lager gains fruit profile from introducing organic black currant and strawberry puree during the brewing process. The puree is courtesy of Oregon Fruit Products who supply craft breweries to contribute fresh fruit flavor to beers around the country.
Like the taste, the beer's appearance does not stray from its wine inspiration. As Surly best describes, it's "pink as hell." It pours clear and very pink, well, like a rosé.
Surly Rosé experienced a limited, but very successful release last summer. Quickly becoming a taproom favorite, Rosé quickly stood out among the brewery's hop-forward favorites and nationally known flagships. On the heels of that success, Surly announced this spring that Rosé would grace the shelves until the renowned Minnesota State Fair at the end of the summer.
What Surly Brewing and Ben Smith achieved with their unique rosé lager is anything you would want as a card-carrying member of rosé and craft beer fan club. They've infused two worlds. But most importantly, they've provided us with another reason to get the most out of our summer. Which, if you're from Minnesota is a very, very important thing.
Feature image courtesy of Surly Brewing Co.
---