No Comments
The Weekly Buzz | December 1 – 7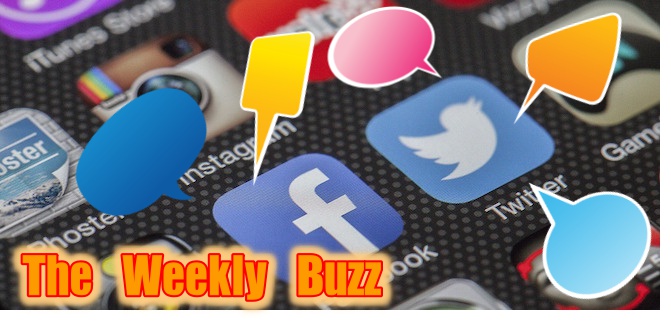 It's been a fun week in craft beer, so I have cobbled together a piece that mostly shenanigans. After all, beer doesn't always have to be serious! Be sure to crack open a fresh brew before you scroll through this nonsense. All styles pair well with The Weekly Buzz!

I'd drink this faster than planned.
---
Get ready, Greenville!
---
Where can I order this calendar? I'm asking for a friend.
---
Best. Day. Ever.
---
Cute, but this is still just AB-InBev harassing a small brewery…
---
Hardest workers in the brewery.
They may look like they're just standing around, but they're working hard. 14/10 #weratetanks #tanklife pic.twitter.com/FY8kh5dskI

— Off Color Brewing (@OffcolorBrewing) December 2, 2017
---
Two proposals in one week!
My definition of giving a successful @SaintArnold tour is when someone proposes. Congrats Josh and Sara! (She said "Yes".) pic.twitter.com/ndNCEh34Tc

— Brock Wagner (@brockwagner) December 2, 2017
Our second proposal at the brewery in a week! Congrats to Victoria and Melissa! pic.twitter.com/INN3O3H09M

— SaintArnold (@SaintArnold) December 4, 2017
---
Good on ya, Surly!
#SGADNE killed it and packed 6272 meals in 2 hours. Cheers, Omaha! pic.twitter.com/csKMoStUUb

— Surly Gives A Damn (@SurlyGivesADamn) December 2, 2017
---
I wish this was a reflection in their coolship…
Maine you are beautiful. #supermoon2017 pic.twitter.com/vIMy92EsDT

— Allagash Brewing Co (@AllagashBrewing) December 3, 2017
---
Way to get into the holiday spirit!
Our Milton brewery Tasting Room team closed up shop today to pick out toys for our annual @ToysForTots_USA donation! With $5,800 to spend, they shopped until they dropped & celebrated a successful day of #BeerAndBenevolence w/ a team dinner at #ChesapeakeAndMaine! 🎄 pic.twitter.com/oLcIbcKuLz

— Dogfish Head Brewery (@dogfishbeer) December 3, 2017
---
Check out this recipe from a PorchDrinking veteran!
Trust us, you NEED these Snowball truffles in your life! Just pair w/Snow Blind and WOW ❄️
Recipe by @JennSpecketer https://t.co/Xs7vG95Uy4

— Starr Hill Brewery (@StarrHill) December 4, 2017
---
What could go wrong?
Be sure to reserve your spot for our 2nd annual Rev Brew Fistmas Bar Crawl at @WoodfieldMall on December 14. All proceeds benefit @ChiHomeless. Tickets: https://t.co/su3uZ6W73Y pic.twitter.com/GcJwMyDK5U

— Revolution Brewing (@RevBrewChicago) December 4, 2017
---
Check your shelves, MA!
In case you missed it, we're expanding our beer distribution to Massachusetts with @NSDistro ! Check out the details here https://t.co/l38Tcz8gHy pic.twitter.com/UgmtSDUac7

— DESTIHL Brewery (@DESTIHLbrewery) December 4, 2017
---
For all the grown-ups who still believe in Christmas magic.
https://instagram.com/p/BcS-cNlB4Zm/
---
How did you celebrate Repeal Day?
In 1933 state conventions ratified the Twenty-first Amendment, which repealed Prohibition. The Amendment was fully ratified on December 5, 1933. Federal laws enforcing Prohibition were then repealed.

And there was much rejoicing… 🙂

— Triskelion Brewing (@TriskelionBrew) December 5, 2017
Sorry Prohibition, beer won.
¯_(ツ)_/¯ #RepealDay pic.twitter.com/HYvvdvqlNS

— Boulevard Brewing Co (@Boulevard_Beer) December 5, 2017
Happy #RepealDay! Come celebrate with us and @StreetChef513 today when we open at 4! pic.twitter.com/sBT3Hl8652

— Streetside Brewery (@streetsidebrew) December 5, 2017
Prohibition lasted 13 years, 10 months, 19 days, 17 hours and 32.5 minutes. Here are some of the results. #RepealDay pic.twitter.com/F9QOIPgu0Q

— Drunken History (@DrunkenHistory) December 5, 2017
So glad #Prohibition was repealed. Who knows what we'd be doing right now otherwise. #RepealDay #YARDS #BrewUntoOthers pic.twitter.com/6hjMk2SAdj

— Yards Brewing Co. (@yardsbrew) December 5, 2017
---
Science.
It might not look like much, but for your inFOAMation this NIBEM-TPH foam stability analyzer allows us to monitor the stability of the 'head' of our beer, ensuring an exceptional imbibing experience! 🍻 #beergeekery pic.twitter.com/BzGBlcEIjq

— Dogfish Head Brewery (@dogfishbeer) December 5, 2017
---
Mark your calendars!
---
We're gonna have the hap, hap, happiest Christmas since Bing Crosby tap-danced with Danny fucking Kaye.
---
Ullr's step-dad Thor will be upset if you don't go.
---
Despite their crazy governor, Maine is a magical place…
---
Mmmmm. More Peeper.
---