No Comments
Revolution Brewing Unveils City Series Branding to Celebrate Its Chicago Roots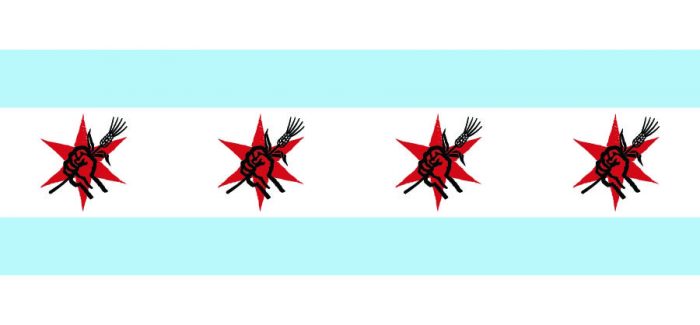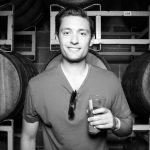 The beauty of craft beer is in how intensely local it feels. Supporting your local brewery means supporting your city. While many breweries expand and grow in distribution, there's something unique and familiar about drinking a beer that's brewed close to you. With unique names and labels, breweries across the country lean into this understanding of what it means to be fiercely local. Illinois' largest independently-owned brewery, Revolution Brewing, is interwoven into the tapestry of Chicago's rich beer scene. Now, it's going one step farther with the release of its City Series packaging refresh, which pairs iconic images of Chicago with some Revolution's most popular session beers. 
Available on shelves soon, patrons across the city should expect to see new packaging for three of Revolution's more easy drinking beers: Fist City Pale Ale, Rev Pils Pilsner and Cross of Gold Golden Ale. According to Revolution's Communications Manager, John Carruthers, these beers were specifically chosen by the staff for the re-design. "These are three beers that our staff just loves and swears by. Our shift beers, more often than not," said Carruthers. "You can see that reflected in how we refer to the City Series—'Classic Styles for Any Session.' So we decided to refresh the look, double down on our Chicago identity, and group them together as the City Series." 
Each of the three new City Series beer labels incorporates a historic part of Chicago.  
Fist City:

The new Pale Ale cans feature the Statue of the Republic more prominently on the front of the can than in previous versions. The replica in Jackson Park is a great visit for any tourist or native Chicagoan alike.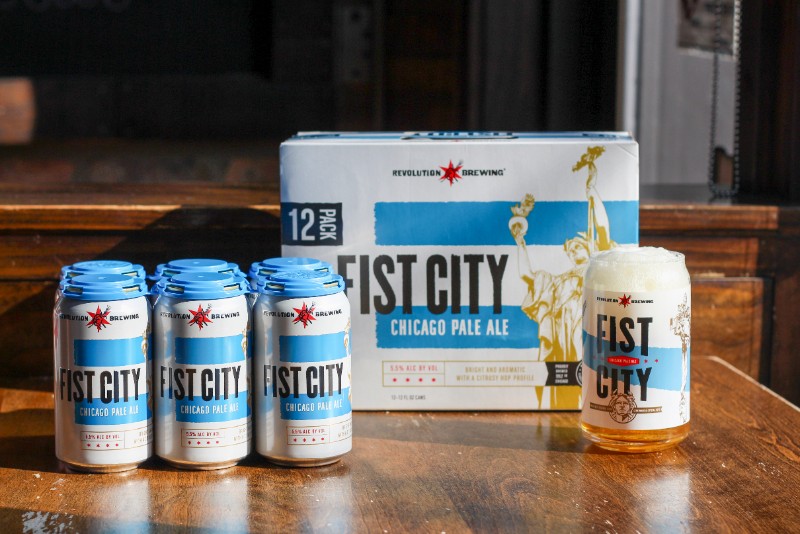 Rev Pils: The artwork for this "Chicago" Pilsner shifts away from Maid in the Mud (a noted sculpture from Chicago's-own Frank Lloyd Wright) to the Illinois Centennial Monument. Carruthers say the Centennial Monument has special meaning for the brewery, as it is situated about halfway between their brewpub on Milwaukee Avenue and their production facility and taproom on Kedzie Avenue.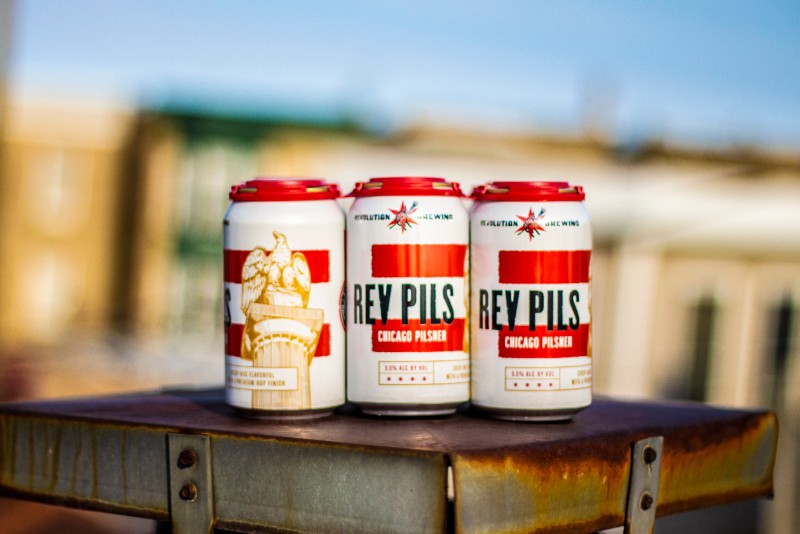 Cross of Gold:

Revolution's popular Golden Ale received the biggest packaging refresh (and is my personal favorite) with the introduction of Chicago's iconic "L" train emblazoned on the packaging. "The L was a no-brainer here," said Carruthers. "Even now it serves as a prime and crucial mover of the city."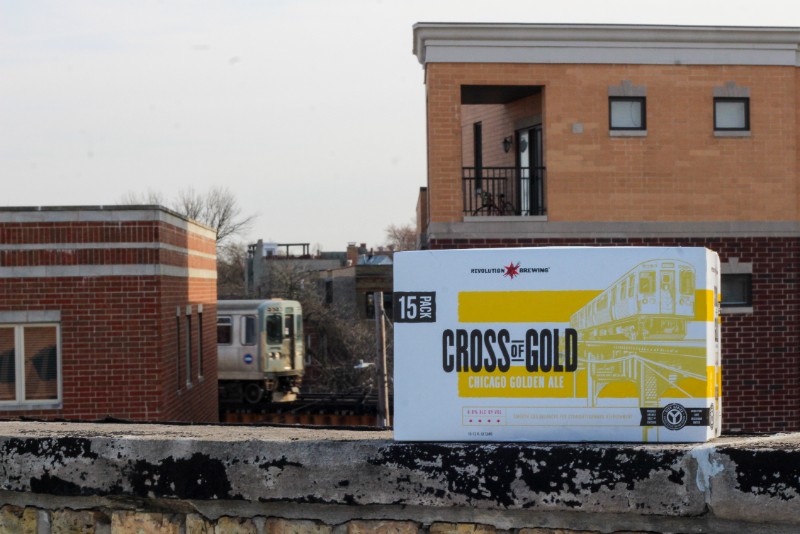 Alongside this local-focused iconography, the new packaging will emphasize that Revolution is "Proudly Brewed Only in Chicago," and that they use Lake Michigan water to brew these beers. The new packaging applies to 6-packs of Fist City and Pils, 12-packs of Fist City, and 15-packs of Cross of Gold. You can also support Revolution by ordering food + beer for takeout and/or delivery directly from their brewpub. Cheers! 
Feature image contributed by Revolution Brewing.
---