No Comments
Cervejaria Dogma & 3 Sons Collaboration | Summbation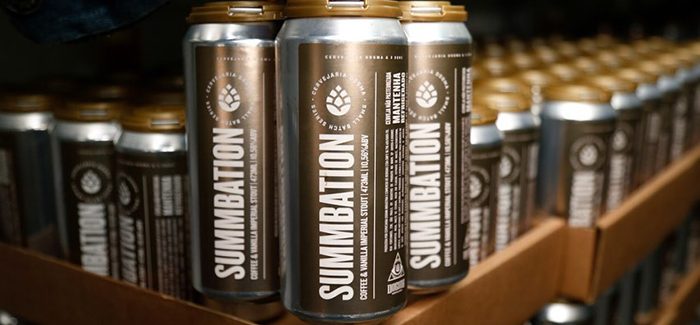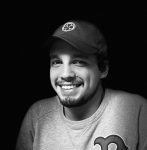 In the spirit of togetherness and collaboration, what better way to recognize craft beer than to feature the lovechild of a notable Florida brewery with a South American powerhouse. Summbation is a collaborative imperial stout that embodies the true character of both 3 Sons Brewing and Cervejaria Dogma.
3 Sons Brewing is the story of a group of nomad brewers that found their home in Dania Beach, Florida. They've always striven to create the best beer they can through flavorful and unique profiles. Oftentimes, this has included collaboration with some of the best in the business. Summbation is a collaboration with Cervejaria Dogma, a microbrewery out of São Paolo, Brazil. Boasting the title of "Best Brewery in Brazil" by RateBeer in 2015, 2017 and 2018, Dogma emerged from the friendship of three independent brewers. Much like 3 Sons, Dogma has always sought to create complex and often unusually-flavored beers with continually changing personalities. That being said, this collaboration was bound to happen eventually.
Summbation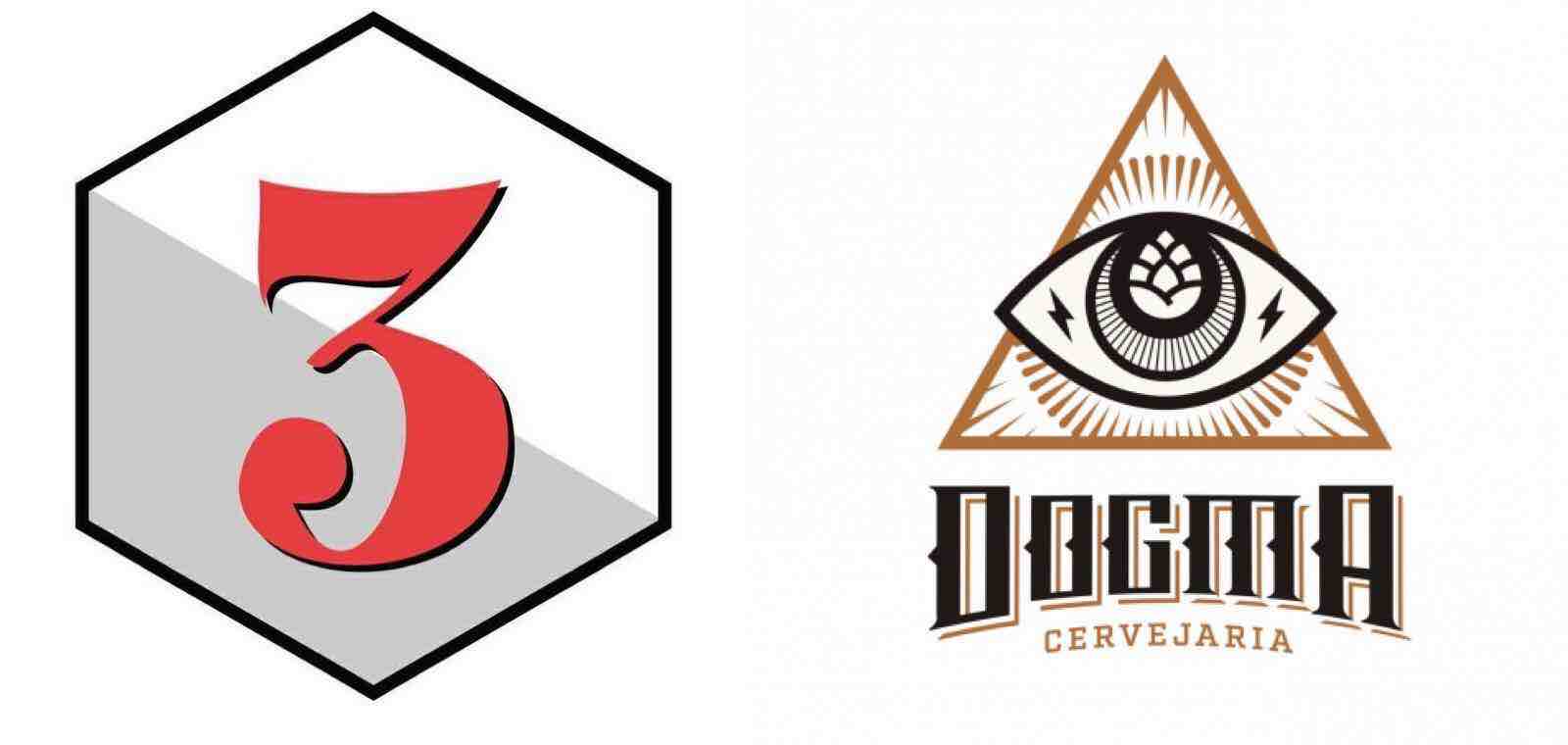 This beer keeps the adjuncts pretty simple and traditional, utilizing only vanilla & coffee as the two additions to the base stout. Essentially a twist on 3 Son's famous Summation stout, the inventive minds at Dogma really looked to create something distinctly unique yet strikingly similar to its familiarly-named counterpart. Only released in cans at Dogma's location in São Paolo made getting a hold of this exclusive collaboration difficult. However, with traders always looking for the next high-powered release, it's not impossible to track one down stateside.
The Experience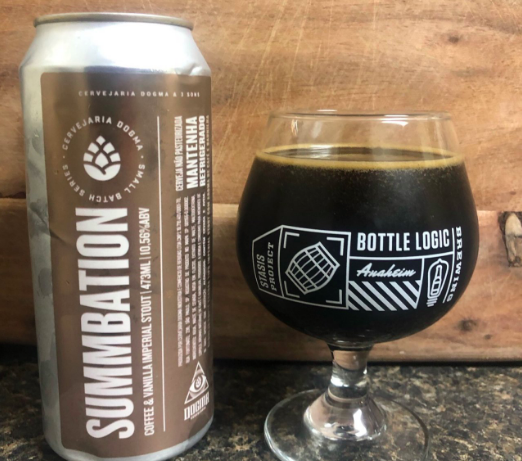 The sticker on the can reveals a July 12, 2019 canned on date, ensuring at least a two-year shelf life.
The pour is viscous, and motor oil-thick. Hardly any carbonation, with the beer settling into a flat, murky black. This appearance and texture to the beer is something I've come to expect out of stouts from Dogma.
A great aroma greets the nose, swirling with notes of chocolate and vanilla. Milder coffee undertones impart a mellow bitterness that cuts through to balance out. As it opens up further, the overall profile continues to sweeten.
On the palate, there's more of the same. An even balance of rich chocolate ganache and vanilla sweetness contrasted by lightly bitter, dark roast coffee. There's a touch of toasty malt on the tail that adds a nice finishing layer of complexity.
As previously mentioned and hinted at on the pour, a thick, heavy-bodied mouthfeel. Very smooth-drinking. Additionally, there's a lot of residual stickiness and boozy warmth on the tail. For a stout sitting at nearly 11% ABV, this drinks very smoothly. No hints that the alcohol volume is in double digits.
Not having tried 3 Son's Summation release before, I unfortunately didn't have a comparison when drinking this. However, it did nothing to detract from the experience. This beer was a real treat, and when combining Dogma's rich stout viscosity with 3 Son's masterful use of iconic adjuncts, the result is everything you'd expect. During this tough time, don't hesitate to spend all the free hours trying to hunt down a can and experience it yourself.
Feature Image: Cervejaria Dogma on Facebook
---